G. Bruce Knecht, a former senior writer and foreign correspondent for the Wall Street Journal, contributor to national magazines, and an avid sailor, has just published "Grand Ambition," the story of the construction of the megayacht Lady Linda.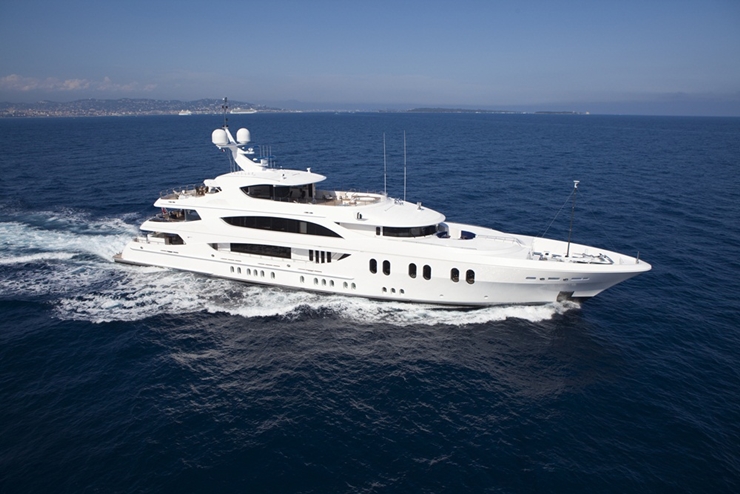 Focusing on a number of the personalities involved in the project, from the owners whose tastes and demands were paramount, to the ship-fitters, woodworkers, hull fairers, and systems technicians who did the work, to the Ponzi schemer whose crimes almost undid the whole effort, the story is brisk, effortlessly told, and absorbing. Knecht obviously had access to most of the central personalities involved, and spent many hours observing and then describing the details of their lives.
With regard to Lady Linda's owners, Doug and Linda Von Allmen, it is a cautionary tale. Construction was started just before the recent recession, and continued, amid rising anxiety, throughout. The 187-foot yacht was built by Trinity Yachts in Gulfport, Mississippi, with elements provided by companies in far-flung locales all over the world. Design specs and materials changed with the owners' demands as their finances waxed and waned, and workers scrambled to maintain schedules even as the future of the shipyard itself was in doubt. With the Von Allmens' wishes as flighty and changeable as Marie Antoinette's, there are times when, considering such an extravagant show of ego in hard times, the reader wishes for an insurrection at the barricades.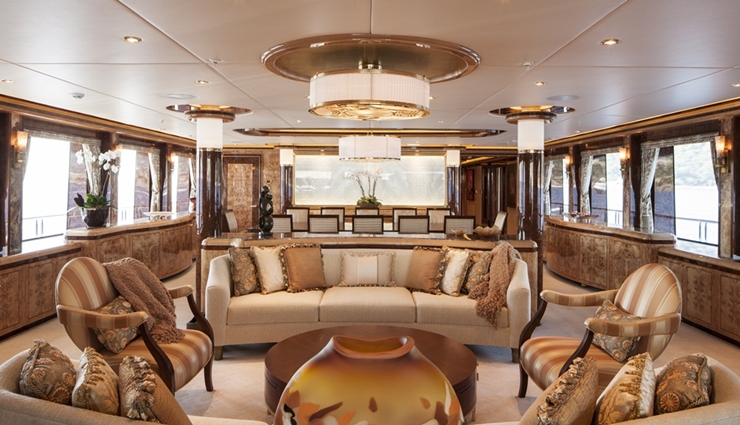 But there are two sides to any such extravagance. As a young, highly skilled woodworker named Mitch Davies says, "I'm glad Doug Von Allmen is rich. If it wasn't for rich people I wouldn't have my job." Davies, a New Zealander and a surfer, continues: "But it's not a goal of mine. I don't think it's worth the stress. And I think that if you want to be rich, you never have enough."
Knecht's story is a tribute to Davies and the other craftsmen and laborers in the ship- and yacht-building industry, if not to the industry itself. There are examples of incredibly exact workmanship and high material expense (a single closet door that would take over 49 hours of labor to build and varnish), with every detail studied and brought as close to perfection as long-honed skills could manage. These examples are juxtaposed against the hard realities of subsistence wages and grueling, often unhealthy labor.

And there are ironies: rare beech-burl veneers meticulously matched by Mitch Davies, and exotic solid woods, all perfectly covered in so many coats of varnish that they can hardly be seen, and look like plastic. Or Von Allmen and Billy Smith, the head salesman for Trinity, railing against illegal immigrants, apparently unaware that much of the hard toil on Lady Linda, including the often toxic work of fairing the hull and deck with fume- and dust-laden compound, is being done by such workers.
But Lady Linda does, eventually, get finished, many millions of dollars and many thousands of man-hours later, in the summer of 2012. At a yacht brokers' cocktail party on board immediately after delivery of the yacht to the dock behind his house, Von Allmen, weary of the struggle to bring the project to a finish, seems to confirm the words of Mitch Davies: "The magic has worn off a bit; we have been to so many places already. I still like looking at the water and the service you get on board, but there's a bit of 'been there, done that.'"
For information about chartering Lady Linda, read Lady Linda: the Grand Ambition is Available for Charter
Related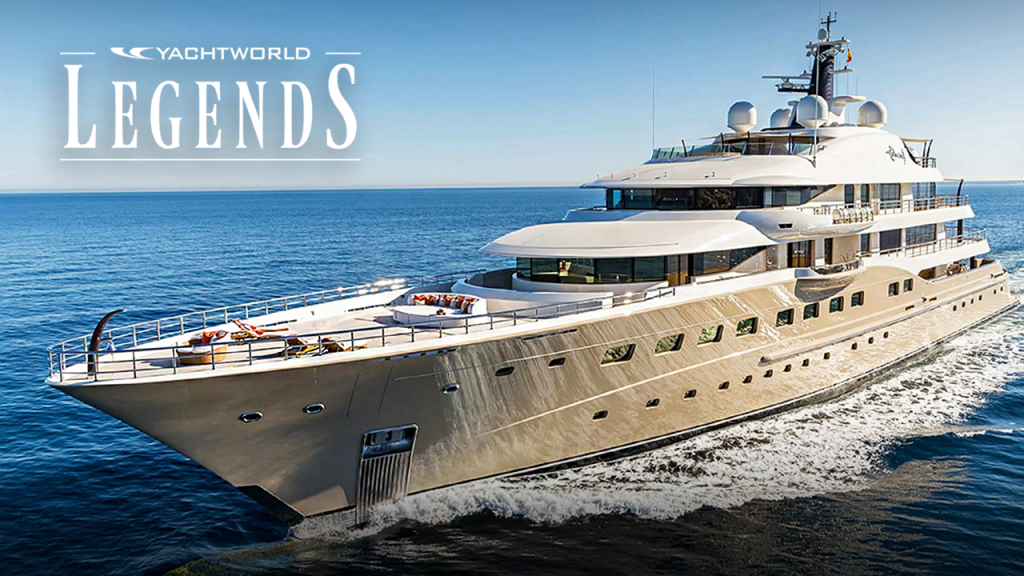 />
New Thrilling Video Series: YachtWorld Legends
Extraordinary yachts that provoke excitement, curiosity and fascination
Superyachts are Getting Bigger
No, it's not your imagination—superyachts really are getting bigger and bigger.
10 Megayachts for Magnificent Charters
These 10 superyachts are available for charter, and allow us to get a taste of the lifestyles of the...