Despite the fact there wasn't a 2021 Miami Boat Show this year, the Florida Powerboat Club (FPC) continued the tradition of a post Miami Boat Show Poker Run anyways, much to the joy of fans and participants who have made this a time-honored tradition. Speed junkies and high-performance boat enthusiasts all know that the Stu Jones Poker runs are seriously epic events, so when the announcement was made, the response was expectedly big.
The Best Go Fast Boat Brands All In One Place
Held in Key Largo Florida, all the big names in powerboat racing and performance industry showed up – from Cigarette and Fountain to MTI, Concept Boats, Mystic, Nor-Tech and many more. Plus, of course, all the amazing engines powering these boats, dominated by Mercury Racing Outboards, particularly the Mercury 450R outboard racing engine. In fact over 100 vendors participated to make this a haven for lovers of speedy, eye-popping boats and yachts.
Exploring the docks and seeing all these speed machines in one place was a great joy for the YachtWorld team, where we got to share our love for performance boats with other enthusiasts and discuss the legendary vessels built by Reggie Fountain of Fountain Boats (who holds many records in boat powerboat racing and fishing), John Cosker (Mystic Boats) and many others.
Check out our video recap of the event below where Marilyn DeMartini walks us through all the boats at the marina.
The 2021 Miami Boat Show Poker Run began in Haulover Marine Center and Grove Harbour Marina in Miami, where Poker Run teams departed and gathered poker cards along their ride South down to the eventual meet up in Key Largo. Once there, Gilbert Resort hosted the "FPC Poker Run Village" with ample docking for the all-day performance boat show that took place on boat land and water.
Big Fast Center Consoles Have Joined The Frey
The event has begun to morph in recent years in order to accommodate the enthusiastic big center console crowds, with high performance outboard-powered center console boats having their place among the vessels docked at the marina. These include head-turning speed demons and fishing machines from HCB to Midnight Express and more.
Above: Two Midnight Express fast center console boats with stepped-hulls racing each other on the water at the 2021 Miami Boat Show Poker Run by Stu Jones and the Florida Powerboat Club. Photo by Florida Powerboat Club.
Anyone who knows him, knows that Stu Jones is a powerhouse marine industry figure who is perfectionist in every sense. He began the Florida Powerboat Club in 1993 and has seen his event series thrive over the years, all across the boating season calendar culminating in the huge finale event at Key West during the SBI Offshore World Championship Race Week in November.
About The Florida Powerboat Club
The FPC has over 500 members and is led by husband and wife team Stu and Jackie Jones. The two actually formed Tymax Enterprises in 2006 and now operate the FPC facility and main headquarters out of their modern, 3,000 square foot warehouse complex complete with finished offices and modern studio facilities. Their mission is to promote safe, responsible powerboating in a group setting and assist performance boating enthusiasts in many ways to achieve the maximum enjoyment from their Florida powerboating lifestyles.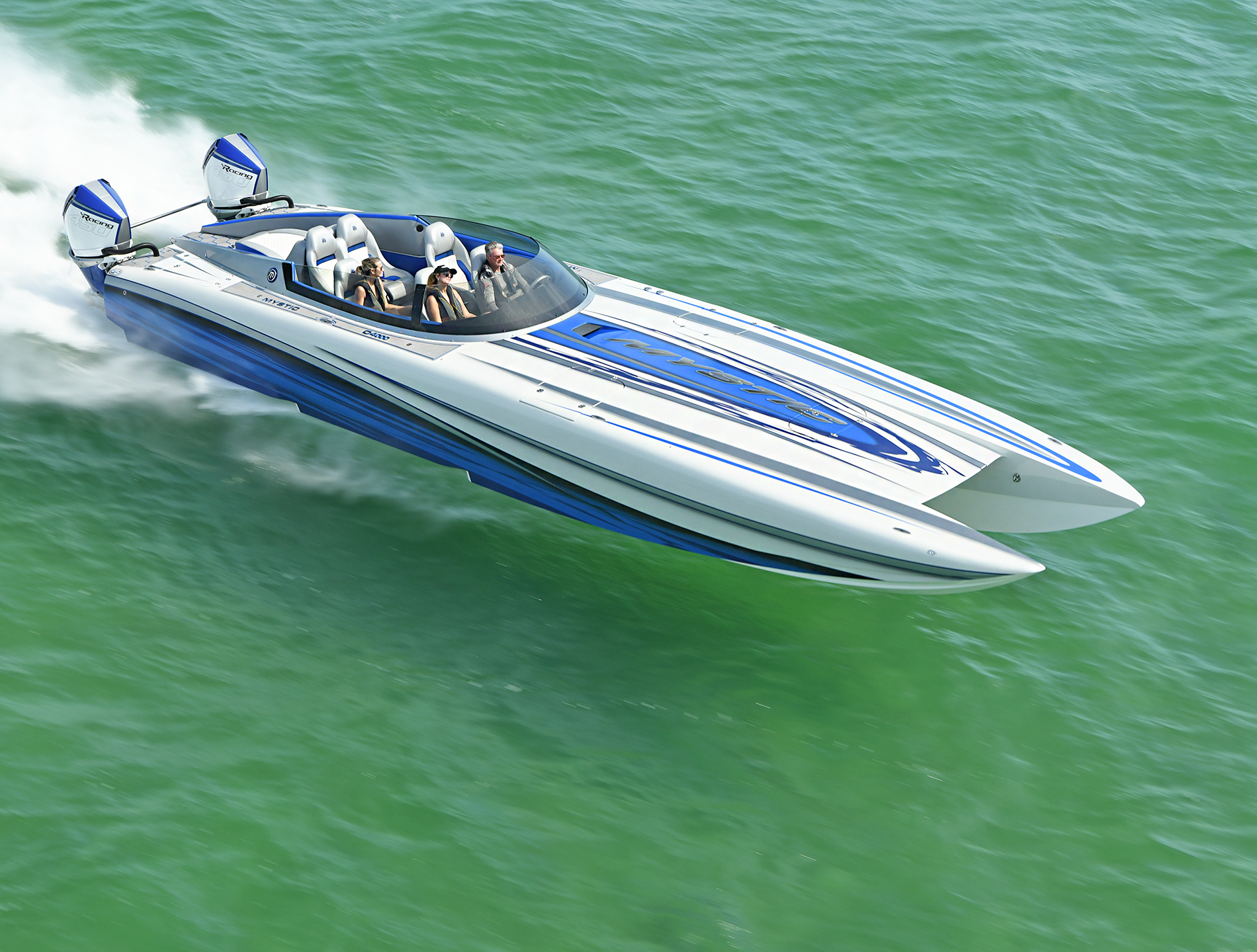 Above: A Mystic "go fast" boat, speed demon flies along the top of the water as she races other speed boats at the Miami Boat Show Poker Run by Florida Powerboat Club. Photo by Florida Powerboat Club.
All Are Welcome: A Diverse Group Of Powerboating Enthusiasts Share Their Passion
The FPC welcomes both beginners to the sport, as well as seasoned veterans, in order to cultivate an atmosphere where individuals from different socio-economic backgrounds and cultures may interact and share in the pursuit of this exciting recreational sport. More than a dozen powerboating club events are planned every year, taking place throughout Florida, The Keys and the Bahamas. Events range from 1-day to 7-day excursions, including rallies and Poker Runs. The average cruising speeds are 50-60 mph, while new racing classes have recently been introduced for boats with cruising speeds closer to 100 mph.
Visit Florida Powerboat Club for more information.
See Go Fast Boats For Sale On YachtWorld right now.
Related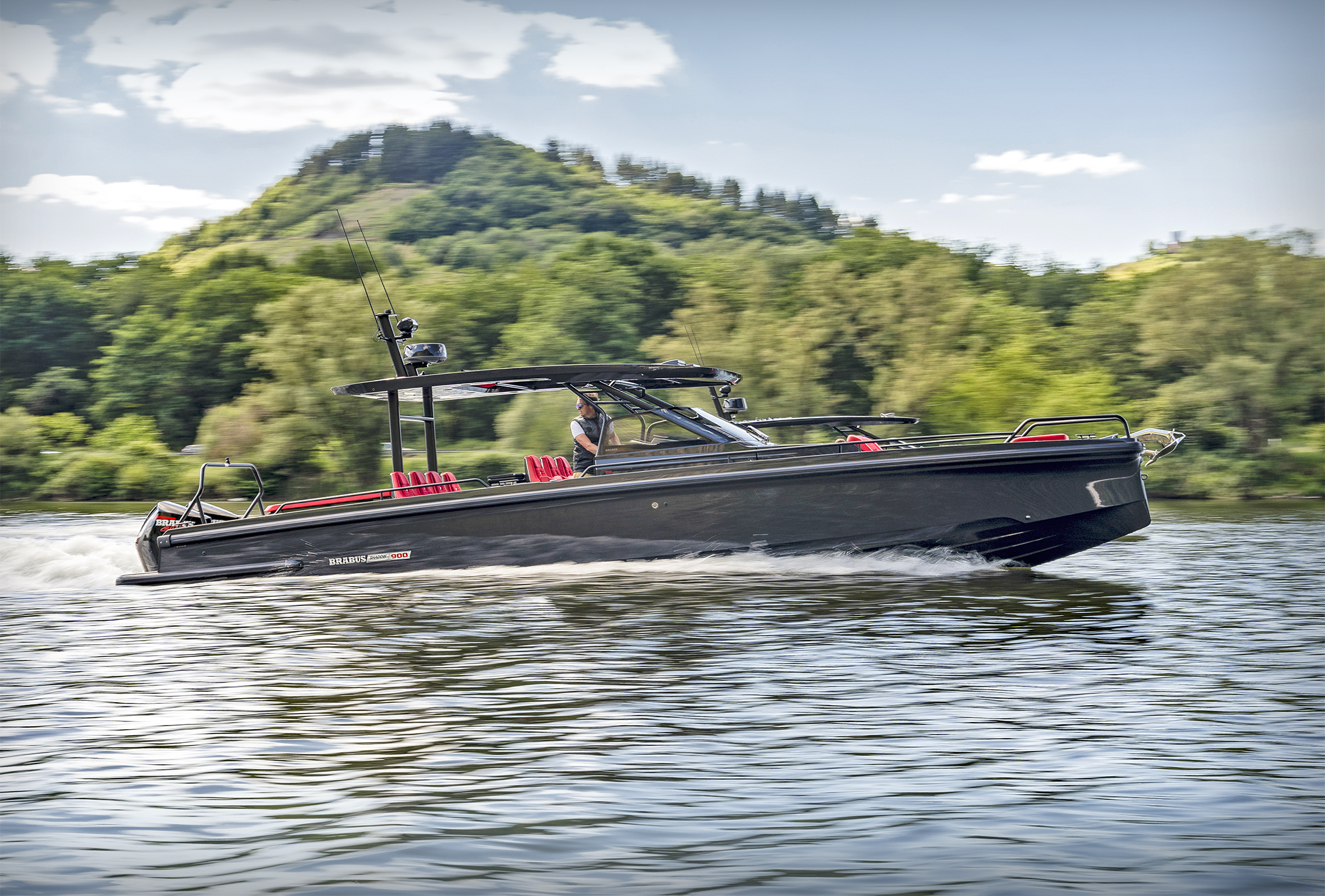 Axopar Brabus 900 Shadow Black Ops Superboat Walkthrough Review
Axopar Boats and luxury car manufacturer BRABUS teamed up to build the cutting-edge Brabus Shadow 900...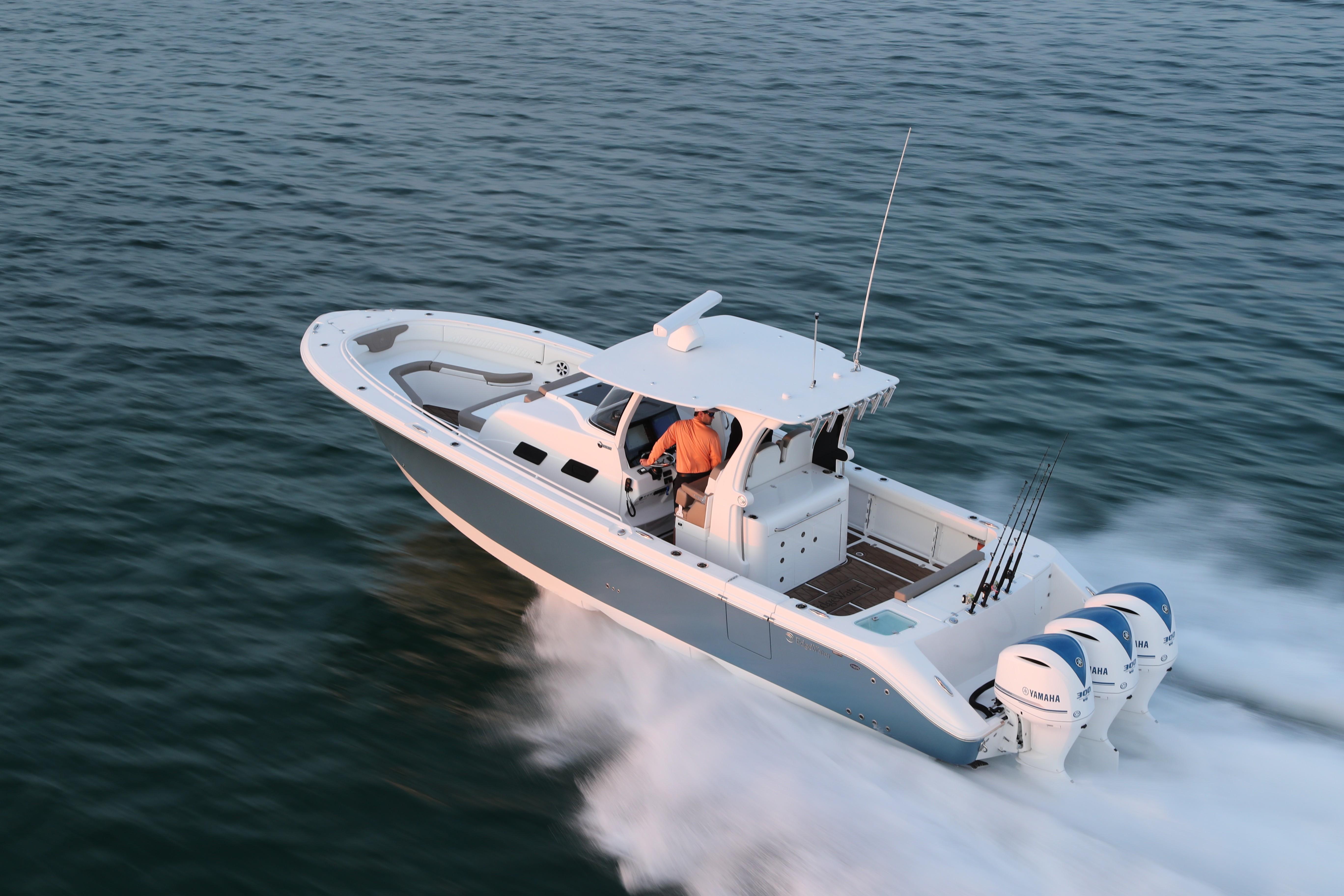 2021 Edgewater 370 Center Console Walkthrough Review
Lenny Rudow does a full walkthrough of the 2021 Edgewater 370 center console boat.
Chris-Craft Calypso 35 Video Sea Trial Review
Virtual walkthrough and video sea trial of a 2021 Chris-Craft Calypso 35.