A Racy Cruiser Designed For Relaxation And Play
Once you take an express cruiser out for a spin, it's unlikely that you will want to settle for any slower enclosed boat on the market. In terms of look and speed, these types of boats pack attitude aboard along with loads of comfort. And, if I could liken an express cruiser to a fictional character, the first person that springs to mind is Bruce Lee in the film 'Enter the Dragon'; chiseled, taut, athletic. And boy, do they pack a punch.
What Is An Express Cruiser Boat?
What distinguishes an express cruiser for a normal cabin cruiser is essentially speed and a sleeker look. The performance of these yachts is top of the agenda. Expresses are used for day cruising, or overnight cruising trips, prioritizing performance over comfort. However, some manufacturers work at the other end of the spectrum, offering more modest performance numbers with improved efficiency and comfort.
How Fast Do Express Cruisers Go?
Most express cruisers will cruise efficiently at speeds between 22-25 knots with top speeds often above 30 knots or more. They handle tight turns at higher speeds and provide robust seakeeping when cruising offshore. But not only does an express cruiser fly across the water at thrilling speeds, it also offers an expansive deck for relaxing and entertaining.
What Makes A Boat A "Cruiser"?
Amenities available onboard a cruiser enable passengers to enjoy being on the yacht for a few days up to a week. While they are considered a part of the motoryacht and power cruisers segment, these boats do not provide as much space for extended live-aboard and bluewater cruising trips, and passengers may feel restricted after longer stays.
Generally, on an express cruiser you will find between 2-6 berths for sleeping, a saloon, a galley, and an expansive wraparound deck. Many express cruisers have more open space on the aft deck than similar traditional cabin cruisers, often with outdoor galleys or "summer kitchens". Since you can enjoy 360-degree views, the express is a great viewing platform. Seating is often at the fore and aft, with settees lining each side of the boat and sun pads covering the boat's bow. The galleys are usually outside and equipped with a grill, fridges, and a sink, making it easy to dine al fresco.
Why Are Express Boats Popular?
Expresses are popular with people living in areas with lots of bridges, where overhead clearance may determine when choosing a boat. In some instances, motor yacht builders may also refer to these models as "coupes" or "sport cruisers." For example, the Cruisers Yachts 520 Sports Coupe can accurately be described with either ​​appellation. It's also worth noting that many motor yacht builders build flybridge cruisers and sportfish yachts (complete with angling accoutrements) in express versions.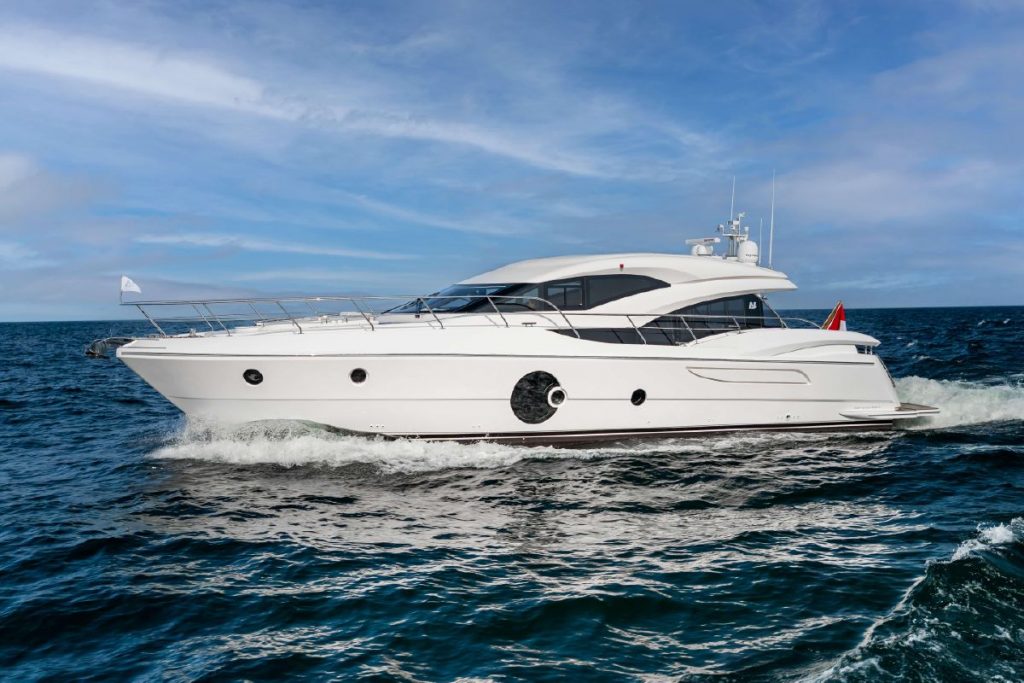 Express Yourself: A Yacht That Turns Heads
Speed and grace are rarely mutually exclusive. Express cruisers often have a sporty, sleek look, low profile, and elongated bold lines. Wraparound windows and retractable rooftops provide a light and airy feel.
Although modern cruisers are sporty and svelte. Over the past ten years, express yachts have undergone significant changes in layout, design, and technology created for comfort.
Shop for new or used express cruisers on YachtWorld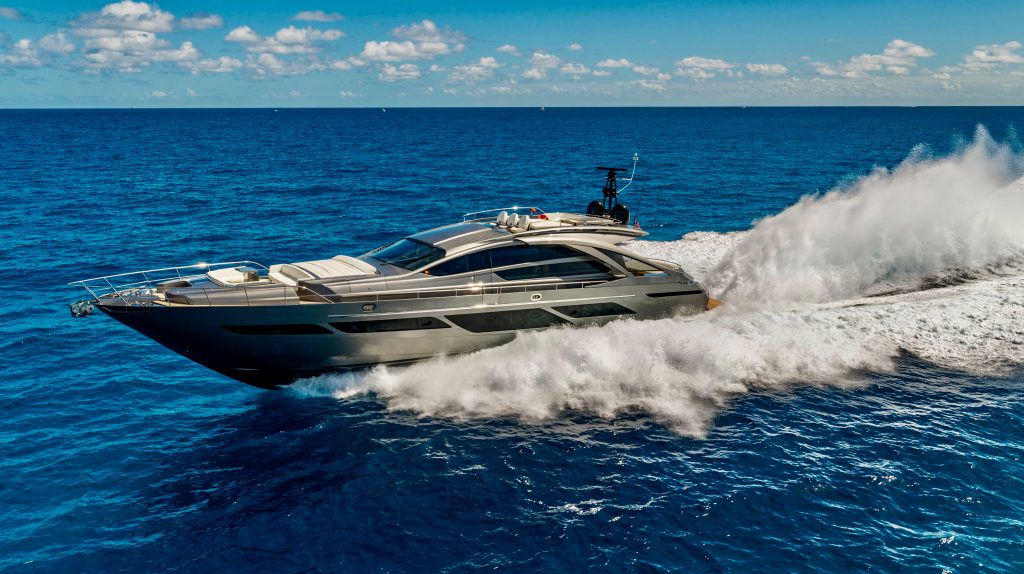 Q&A
How are express cruisers built?
Most express cruisers are built with fiberglass, and carbon fiber is becoming increasingly popular thanks to its lightweight qualities, which help to improve fuel efficiency.
Which hull design does an express have?
Modified V and semi-displacement hulls are the most common hulls as express cruises are designed for riding on top of the water at cruising speeds of around 30 MPH.
What type of engines power express cruisers?
Gasoline engines and stern drives mainly power smaller cruisers. Pod drives are becoming increasingly popular due to better handling and increased fuel efficiency. A pod drive is more efficient because its thrust is parallel to the vessel's hull.
You are likely to see a range of propulsion types, from straight inboard propulsion systems to jet drives. Hydro-jets express yachts give passengers an appetite for speed an extra boost, providing cruising speeds of up to 50 knots.
Advancements in hybrid and electric propulsion have come a long way and are growing in popularity. Slovenian boat builder Greenline Yachts is leading the charge in electric express cruisers. Although anybody considering this technology should consider speed and range limitations. Hybrid propulsion options bridge the gap between gas and fully electric. Using hybrid propulsion satisfies customers' speed requirements while using less fossil fuel than a traditional diesel yacht.
How is an express cruiser different from a sports coupe?
Sports coupes and sports cruisers are sometimes referred to as express cruisers.
What equipment is available for express cruisers?
Express Cruisers typically include air conditioners, power generators, a galley, full head, and berths with bunk beds. Popular optional items include joysticks, air conditioning units, and seakeepers.
What are the best express cruiser yachts?
Some of the most popular, masterful builders of express cruiser boats presently include Sea Ray, Regal, Tiara Yachts, Princess, Jeanneau MJM, Pursuit, Sealine, Cruiser Yachts, Boston Whaler, Monterey Boats, Xsmg, and Formula.
Express cruiser boat pricing
We sell a wide range of brands and models on our buying and selling platform to suit various budgets and tastes. You can pick up a lower-priced express yacht for as little as $13,000. Mid-range classic models tend to be priced between $30,000 and $60,000 for a luxury brand. For unique models, prices stretch up to $3,000,000. You could consider buying a used boat if you're on a budget. Keep in mind the cost of ownership when considering your budget.
The annual cost of maintaining a boat is typically 20 percent of the boat's value. New boat owners are often surprised at how many charges are associated with ownership. You will need to factor in the cost of marina fees, maintenance, fuel, equipment replacement, upgrades and renewals, and insurance as a general guideline.
Related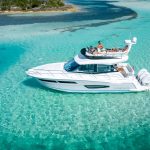 Yacht Designs And Boat Hull Types
A deep dive into all the different types of yachts, from pocket yachts to superyachts and everything...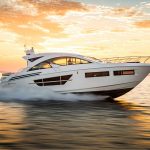 2023 Cruisers Yachts 60 Cantius Walkthrough Boat Review
Ryan McVinney reviews the 2023 Cruisers Yachts 60 Cantius, with a video tour.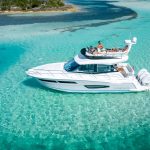 Top 5 Motor Yachts Under 50 Feet
Check out our top five motor yachts under fifty feet.