The amount and type of emergency communications equipment you need onboard will differ with where and how you boat. Coastal voyaging requires different devices than offshore cruising, and personal beacons differ from position identifiers for a vessel in distress. Let's examine four common ways to alert search and rescue (SAR) authorities when you need assistance and the best uses for each device.
EPIRB vs PLB
EPIRBs
Emergency Position-Indicating Radio Beacons (EPIRBs) are signaling devices that help locate a vessel in distress. These devices interface with the worldwide service of COSPASS-SARSAT, the international satellite system for SAR. The greatest chance of survival is being found quickly so these beacons come with an average activated battery life of 48 hours and they're indispensable when going offshore.
An EPIRB is registered to the vessel and transmits a short burst of data when it's activated. Most EPIRBs today function on the 406MHz bandwidth and their signal can be picked up anywhere on the globe as opposed to the older and less expensive 121.5 MHz units whose signal was designed to be picked up by airplanes flying overhead. Some EPIRBs include both bands and use the 121.5 MHz as an additional homing signal for greater accuracy. Some also have integrated GPS to broadcast not only distress but also a specific location and they're called GEPIRBs.
Pricing for EPIRBs starts around $900 and they come in two flavors – those that are self-activating once submerged and those that are manually deployed. You can ship EPIRBs by mail and you can also take them on airplanes in your checked luggage.
PLBs
A Personal Locator Beacon (PLB) on the other hand is a small radio beacon that is registered to a person rather than a ship and therefore can be carried from boat to boat. A PLB initiates a SAR effort for an individual if activated. PLBs work on either a 406MHz frequency, 121.5MHz, VHF DSC and/or AIS and there are a number of manufacturers producing different kinds.
Once activated, the PLB sends a signal that is transmitted to the nearest earth station, which contacts a local Rescue Coordination Center (RCC) or SAR agency. PLBs can generally guide rescuers to within a few hundred feet of the victim and some units also have a strobe light that will help onsite searchers pinpoint the exact location at night or in times of limited visibility like fog.
A PLB comes with a long-lasting lithium battery that remains dormant until you activate the unit. Once in use, PLB batteries are generally good for 24 hours of operation in colder temperatures but may last 5-6 hours longer in milder climates.
PLBs are designed to attach to your clothing or PFD so they're always with you and ready to work, which is good since accidents don't happen on schedule. If you're in the water with an activated PLB, try to keep it above the surface and pointing at the sky. Don't turn off your PLB to save battery life because this can interfere with SAR efforts. Expect to pay $250-$500 for a PLB that can be used in both marine and backcountry applications.
Responsibilities that come with using an EPIRB or PLB
You need to register EPIRBs and PLBs, which is free. This gives the SAR organizations personal information about the type, size and name of your vessel as well as your name, address, emergency contact, phone and any medical conditions. Having this information may speed up response time and will allow authorities to reach your family or an emergency contact. You need to update your data every two years. Register your beacons at beaconresgistration.noaa.gov.
If you set off an EPIRB or PLB accidentally, call the U.S. Coast Guard to cancel the alert. Frivolously calling for emergency assistance is considered a felony so make sure you let someone know if the alert is not real.
Differences between PLBs, EPIRBs and satellite messengers
PLBs and EPIRBs do one thing – they broadcast your or your vessel's location via satellite in case of an emergency. They work worldwide and in conjunction with governments and rescue agencies around the globe. They work once activated and don't need an expensive subscription service.
Satellite messengers like the inReach or SPOT can send SOS messages plus some limited one and two-way messaging, depending on the model. You can communicate with people back home to say you're ok and relay a GPS position. However, personal trackers or satellite messengers, work on subscription plans, usually paid monthly. Also, these devices work on a different satellite network with theoretical worldwide coverage but signal strength may vary.
VHF vs cellphone for emergency calls
Mention a VHF radio to any small boat owner and the immediate question is, "Why do I need one if I have a cellphone?" The answer is, "You may not," but relying on a phone while fishing offshore or cruising in out-of-the-way coves may not be safe, not to mention that cellphones are poor swimmers. On the other hand, cellphones have their own advantages primarily in that they offer secure (private) communications that can only be heard by intended parties. Let's look at the differences and advantages of each.
Advantages of a VHF
VHF (very high frequency) radios are designed specifically for maritime communications and are monitored and recognized by entities that don't necessarily communicate by cellphone such as bridge tenders, fuel docks, marinas and the U.S. Coast Guard. Here are some other benefits.
Connectivity and Range
VHFs work on line-of-sight so they don't perform well around corners and behind islands but they do have a greater reach across open water than cellphones and that's important when you're beyond three miles offshore. Channel 16 is dedicated to distress and hailing calls so if you run into trouble, you can connect automatically to maritime assistance agencies like the Coast Guard or a marine towing service. You can also stay connected to boating friends in the area all of whom can listen in on a conversation. You can share fishing tips or ask if anyone has spotted your kids running off with the dinghy.
VHFs come in fixed mount or handheld versions. Fixed VHFs usually have more features and up to 25 watts of power, which means they output signal farther (approximately 25 miles) especially with a remote antenna mounted up high. Handheld VHF radios have 1 or 5-watt power output and can reach 3-8 miles when used 5-10 feet above the waterline. (Expect a battery life of 8-20 hours depending on use.) Handhelds have the benefit of being independent of your boat's electrical system in case you lose power and they can be used in the dinghy while exploring or visiting other vessels. (Technically, you need a special license to use one ashore).
Both fixed and handheld VHF models offer boater-specific functionality that phones just don't have.
Digital Selective Calling (DSC)
The DSC feature (built into most VHF models today) is a function that alerts boats in your area to your distress call. At the push of a button, DSC alerts not only authorities, but also boaters near you who are most likely to be able to render aid quickly due to their proximity. GPS-enabled, the DSC call allows others to pinpoint your location even if you're unable to verbalize it.
Automatic Identification System (AIS)
AIS is a transponder on other vessels that allows you to identify these ships by their call sign and alerts you to their bearing, course and speed. It's the preeminent collision avoidance system on the water. Some VHF radios that are AIS-enabled allow you to track these boats and that comes in handy in low visibility conditions like fog or nighttime.
Weather
You can receive real-time NOAA and SAME alerts for nautical weather forecasts usually found on VHF channels 1, 2 and 3. Some radios have up to 10 weather channels. If you're out of cell range, a good weather forecast can make the difference between a great day of fishing and an ordeal.
Weatherproofing
Cellphones don't like water and they don't float unless in a case. However, VHF radios are built to take rain, splashes and in serious cases, even a dunking. Most fixed mount radios are waterproof to certain standards including IPX 6 (splash-proof), IPX 7 (submersion to 1 meter) or IPX8 (fully immersed in more than 1 meter). This makes them ideal for mounting under a T-top or on a center console dash. Some handheld radios float so when you do lose your grip on one, you can always circle back and pick it up.
Size and price
Today's VHFs (both handheld and fixed mount) are sleeker and smaller and they're usually easier on the wallet than pricey new cellphones. Value model handhelds start below $100 and fixed mount versions run $130-$800 depending on features.
Fresh features
Today's VHFs come packed with features including loudhailer functionality that will also sound pre-programmed fog signals. Some can even pinpoint the location of where crew fell overboard with their integrated MOB button.
Advantages of a cellphone
Cellphones are ubiquitous so chances are you already have one so you don't need to spend money on another device like a VHF. There are also other inherent benefits to communicating via cellphone.
Privacy
Conversations on the radio aren't private but with a cellphone you can give out personal information such as you're a credit card number if you're requesting a tow from a private on-water assistance provider. Cellphones provide secure point-to-point communications so you can even call your nearby buddy and tell him where the fish are biting without sharing that information with everyone else in the vicinity.
Size
No matter how new or how sleek, VHF radios are still bulkier than most cellphones so you can tuck one in your pocket easily and make a call any time.
Variety of information
As long as a cellphone is within range, there are numerous kinds of information it can deliver including GPS location, tide data, news alerts, and weather that is delivered in detail and in a format that's familiar to you. You can even take send/pictures and video of what is happening on the vessel to someone who can help. For example, if your engine cuts out or you don't know how to use an electronics feature at the helm, you can Facetime or Skype someone who can help on the spot. VHF radios, even those with extra functions, are focused on maritime issues and cannot deliver the same variety of features.
Related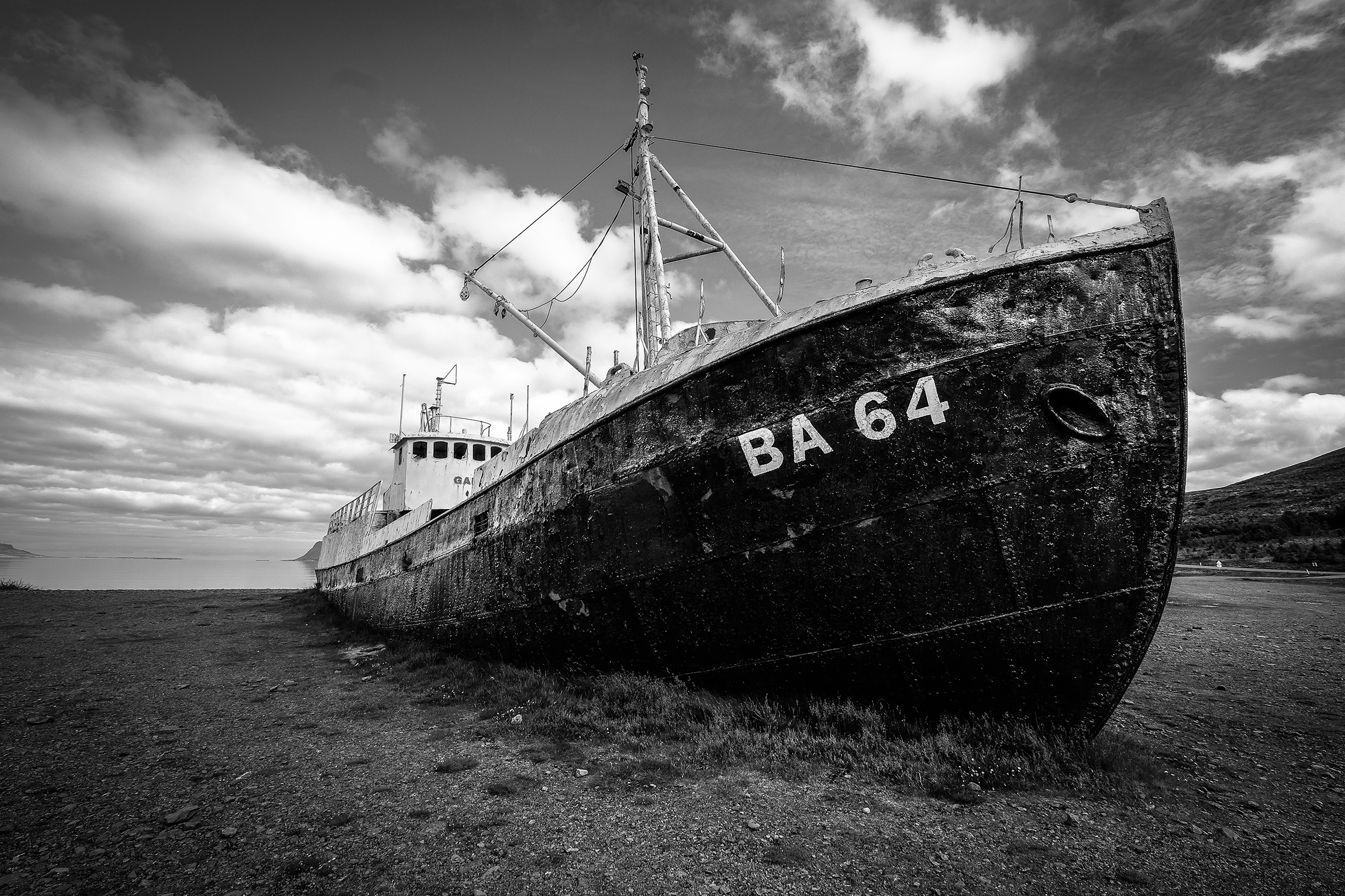 Abandon Ship Procedures and Ditch Bag Checklist
How to manage through the ultimate emergency and what to put in an abandon ship bag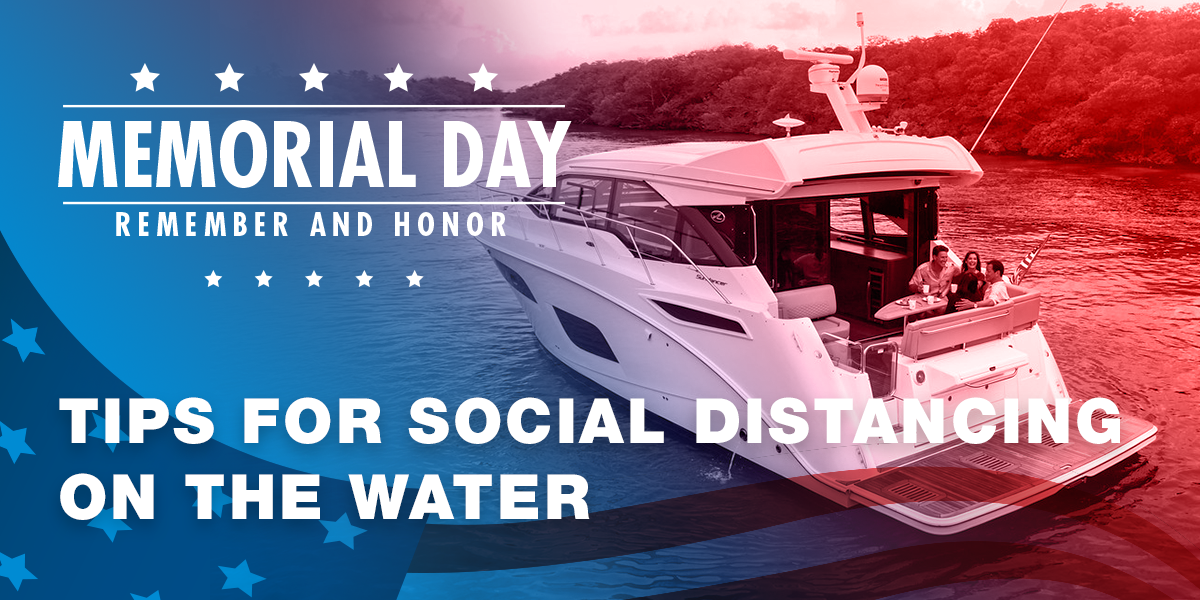 Tips for Social Distancing On The Water
Some creative tips for social distancing this Memorial Day weekend.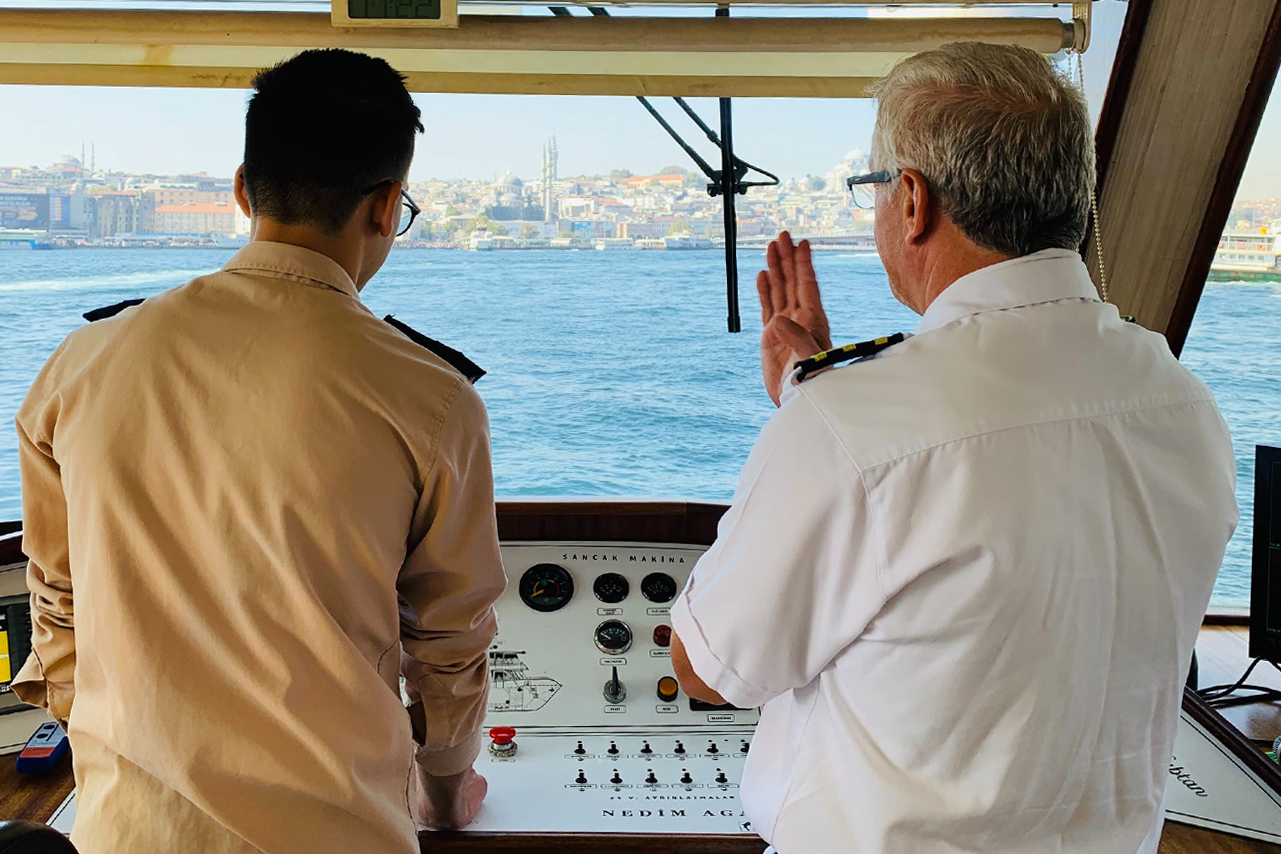 Having the right safety equipment and procedures in place onboard is vital for safe yachting and boating. Photo by Dave Ang licensed from Pexels.[/caption]
Safety Preparation: 6 areas to inspect before setting off on a voyage
The best prevention is preparation. Keeping your boat's equipment in good working order may stave off catastrophe as well as discomfort. Annual or pre-departure inspections of certain areas and systems will save money and headaches.
Ground tackle
Spend some time on the bow and inspect what could be your cheapest insurance – your ground tackle and windlass. Look at the top and bottom of your bow roller(s). Do they turn? Are there any cracks in the surrounding structure? Check the anchor shackle to see if it's still wired shut and inspect the swivel to make sure it turns freely. Test the windlass: take off the cover, check the pawls, lubricate necessary points and lay eyes on the wire connections. Inspect the chain and its connection to the boat. If the end of the chain that's exposed on deck looks sketchy, consider cutting off a few feet. If you carry a stern anchor, dig it out of the lazarette and check it as well.
Steering system
There aren't many easy fixes for a steering failure so prevention is key. Inspect the condition of steering cables and their connections. Top up steering/hydraulic fluids. Take a look at the rudder(s) and their post(s) if hauled out. If you have pod drives, get a professional review before a long trip. Sailboats have manual emergency tillers that can be used in case of cable failure but few mechanical jury rigs can handle the torque on large powerboats. The autopilot may be the only way to steer in case of cable failure so be sure to test it as well.
Bilge pumps
A boat is built of pumps: fresh water, saltwater, engine, A/C and others but none are more critical than bilge pumps. Check to make sure your bilge pumps are clean, operating well and have working alarm circuits. Trace the wiring, test the float switches and carry a couple of spare pumps and switches. European boats are spec'd with manual bilge pumps but that's a rarity on powerboats built elsewhere so carry a portable manual pump or have plenty of buckets.
Engine room
The engine room will take the longest to inspect because there are so many systems to review. Start with hoses, which should be double-clamped. Wipe them and smell the rag to check for leaks (good fire prevention). Test the tension on the belts, the condition of the diesel fuel (add fuel conditioner to the tank if necessary) and look for loose or corroded wire connections. Test alarm and shut down systems on the genset and the engines. Check the condition of the raw water strainer, baskets and gaskets. Make a list of all the fluids you need including steering, transmission, stabilizer, engine oil, coolant, and refrigerant. Flush the cooling system and inspect or preventively replace all impellers. Inspect batteries and switches and clean terminals and posts if there's sign of corrosion. Make sure the batteries are secured and can't move. Top up with distilled water if they are wet cells. Check the shore power cord and inlet and all wiring for chafe. Make sure you have a supply of spare fuses.
Fire suppression equipment
In reviewing your fire plan, learn how many and what kind of fire extinguishers are required by the Coast Guard for your class of vessel, and then double their number. Check the extinguisher expiry dates and pressures annually. Instruct all crew in their use – pull the pin and aim at the base of the flames. Keep automatic engine room suppression systems in good working order. A fire blanket near the galley may help as will baking soda for small fires. Put fresh batteries in smoke detectors.
Thru-hulls
Finally, you already have large holes in the boat that need inspecting – they're called thru-hulls. Failed thru-hull fittings can spell disaster so checking and/or replacing them on your next haulout is good preventive maintenance. Check for cracks, leaks and corrosion. Work the handles on the valves to make sure they don't stick. Keep an appropriately sized wooden plug tethered to each handle and a mallet nearby to drive the plug into the hole in case a seacock fails. Forespar sells small foam cones that may be used instead of wood and can plug an irregularly shaped hole. Make a drawing or list of where all the thru hulls are located including ones used for the engines, heads, refrigeration, A/C units and more.
Filing a float plan
Another thing to do prior to setting sail is to file a float plan. Much like an aviation flight plan, boaters can file a float plan, which is an overview of a boat excursion that gives authorities a head start in looking for a boater if he or she fails to reach his or her destination. File a float plan with a friend, relative, marina dock master, an on-water assistance service like Tow Boat US, or anyone you trust to contact the Coast Guard in case of an emergency. Don't file a float plan directly with the US Coast Guard. Include name and type of vessel, point of departure and destination, time of departure and of expected arrival, number of people aboard and their names and ages. A float plan comes with responsibilities. You must update your contact person with key info like when you depart/arrive or if plans change and you don't leave at all. Close out a float plan when you're done with your voyage by notifying your contact that your outing is complete and that you're safe. Never leave a float plan open. You can
download a float plan form
and also get an 86-page Federal Requirements Brochure, an accident reporting form and general survival tips from the United States Coast Guard Auxiliary.
6 categories of must-have boating safety items
A pre-voyage packing list can get long but a comprehensive inventory of onboard safety items is key. Most critical items will be dictated by Coast Guard rules, but besides the mandatory fire extinguishers, life jackets, flares and VHF radio, here's the safety equipment you'll want aboard.
Inflatable PFDs and Harnesses
The Coast Guard specs the minimum number of lifejackets or personal floatation devices (PFDs) for your vessel. However, the standard versions are often bulky and uncomfortable. Inflatable PFDs can be worn for longer periods and with less hassle because they stay compact until they deploy. Check the expiry date on the CO2 cylinder that inflates the vest and have a re-arming kit handy. Consider adding a whistle, light or strobe, highly reflective SOLAS tape, a tether and a registered PLB to each PFD.
Medical kit
Every vessel needs comprehensive and easy-to-use medical supplies that come with a well-organized manual for step-by-step directions and there are numerous off-the-shelf kits available. Sizing and pricing are by number of crew rather than level of care so read the contents list of the pack before springing for a larger, more expensive kit. For longer voyages, your doctor may put together a customized kit including your personal meds that should be packed with their original prescriptions, especially if you're crossing borders. If you or one of the crew has a tricky ticker, consider adding an automated external defibrillator (AED). Most models now are under $1,000 and require little training to use.
Handheld VHF and GPS units
In case of onboard electrical failure or if you have to abandon ship, handheld communication and navigation equipment will be needed. Portable VHF radios and GPS units are affordable and are easily stowed so have at least a couple of each as backups. Some units are waterproof and float. Also, have a variety of batteries of various sizes for these items (VHFs may have proprietary types).
EPIRBs and PLBs
Emergency Position Indicating Radio Beacons (EPIRBs) and Personal Locator Beacons (PLBs) help locate a vessel or crewmember in distress. These devices interface with the worldwide service of COSPASS-SARSAT, the international satellite system for search and rescue (SAR). Registration is free and there is no subscription or annual fee for either. EPIRBs operate on 406 MHz, are waterproof, float and some have a built in GPS, making them GEPIRBs. They're registered to the vessel. PLBs on the other hand, are registered to a person. They function much like EPIRBs but are about the size of a smartphone and are usually attached to lifejackets for when people fall overboard or need to abandon ship.
Signaling equipment
The Coast Guard has guidelines about the kinds and number of pyrotechnics or flares a vessel of a certain type must carry so these are a given, but you can also supplement your light signaling equipment. Add a metal signaling "mirror" and a gun to shoot aerial flares. Add a strobe light, foghorn and a powerful laser pointer. Lasers can be better directed than flares at ships at night, and they have a longer range. They cost around $100.
Life raft and/or dinghy
For offshore or long coastal voyages, carry a life raft. Many brands are available but be sure to spec the size (depending on the number of crew – bigger is not always better) and the type (offshore or coastal – they're different in design and construction). You can choose an automatically deployed system mounted on deck in a hard case and cradle, or a portable version in a soft-sided valise. Although it's an item you pay for dearly but hope to never use, don't skimp. A dinghy is not a substitute for a life raft but it's a way to stay dry and floating if the ship goes down and there is no life raft. Make sure your tender is inflated and has the plug in before each departure because you may need it in a hurry.
4 emergency procedures to practice
In the event of a true emergency, calmer heads will prevail and following a practiced course of action will make all the difference. Have a plan for various scenarios prior to departure and discuss it with all aboard. Once you've practiced, it will be easier to take the right steps in an emergency.
Emergency communications protocol
Getting help is a matter of communicating. Train everyone aboard in the use of the vessel's communications equipment including VHF and SSB radios and possibly a satellite phone. If a problem develops in near coastal waters, call on VHF channel 16. Speak slowly and clearly. Remember the 4 Ps of information to convey: Problem (the nature of the distress), Position (GPS coordinates or location description), People (number, ages, health issues), PFDs (put them on). If panic sets in, people can forget to provide a good location or misread their GPS position so teach everyone which are the key numbers to repeat. If the situation is dire, call May Day three times, wait 10 seconds and repeat. Have written instructions near the radio on how to call for help in case the one calling is not trained. A common mistake is waiting too long before contacting the Coast Guard, so if in doubt, make the call. A Digital Selective Calling or DSC-enabled VHF radio is important to have. If you can't make a call, push the DSC button on the VHF to start a relay from vessel to vessel to land unit until it reaches the Coast Guard. Get a nine-digit Maritime Mobile Service Identity (MMSI) number used to identify ships. This will tell the USCG which boat is broadcasting and whom to reach.
Crew overboard drills
Crew or man overboard (MOB) is a frequently discussed emergency procedure and the key is to make sure everyone aboard knows the steps to recovering crew because it may be the captain who falls off. First, shout "man overboard" to alert all crew. Stop the boat to prevent getting any further from the victim and toss a life buoy or PFDs in their direction. Press the MOB button on the GPS or VHF radio to mark the position and designate someone to point at the person and count, never taking their eyes off the victim. The counting helps you keep track of roughly how much time has elapsed since the event and how far away you may have gotten from the victim. If this happens at night or you lose sight of the person, send a DSC distress alert and a May Day. Use the track on your GPS to double back or learn the Williamson turn if the track is not available.
Recovery procedures
Recovery procedures depend on whether the victim is conscious and moving or is somehow incapacitated. Attitudes differ on whether you should approach the person in the water from windward or leeward: From windward, you can drift down on them and block the effect of wind and waves with the boat, making a calmer environment. However, the boat could roll down onto the person so the approach may be better from leeward. The procedure will be dictated by the conditions and the crew that is available to assist. Form a plan to hoist the victim onto the swim platform or deck in case they can't use the ladder.
Fire suppression tactics
Fire aboard can spread quickly and become devastating within minutes. Roughly 40% of fires are related to AC and DC electrical systems, 12% to engine and fuel systems, and 20% are in the "other" category, which includes galley fires. Starve the fire of fuel or oxygen: Know where the engine fuel shut-off and propane tanks are. Close access doors and hatches to cut off the air. Turn off batteries, unplug from shore power and turn off the main AC and DC panels. Throw burning cushions overboard before the fire spreads and watch for re-flash even after the fire seems to be managed.
5 supplementary training and packing tips
If you're going the extra mile (both in distance traveled and effort expended) consider these five actions to enhance your safety and give you greater peace of mind.
Get training in basic medical care
All crew should have basic medical training. You can opt for one-day classes in CPR and First Aid from the American Red Cross or the America Heart Association as well as from a slew of independent providers. However, be mindful of the fact that these classes are geared toward urban environments where emergency medical services (EMS) are expected to arrive within 10 minutes, which is not the case on a vessel at sea.
Basic survival training
For long distance voyages, all crew (usually both parties of a couple) should consider taking a wilderness survival course. This training is significantly more expensive and may require a week of time. Ask about classes that focus specifically on survival at sea because you may need to be your own paramedic out there.
Carry additional tracking and communications equipment
GPS-enabled tracking devices like SPOT or Garmin's inReach are affordable position locating and basic communication devices for casual check-ins or SOS messaging. You can send canned messages on SPOT and two-way texts on inReach but monthly charges apply for both. These devices are more affordable than satellite phones and EPIRBs, but they're not a substitute for either.
Pack a comprehensive abandon ship bag
You can Google abandon ship bag contents to get started. However, restraint is key when packing a ditch bag because you must consider where will you store it aboard, the room it will take up in a life raft, and its weight and your crew's ability to get it on deck. For short coastal voyages, if it's time to abandon, plan to grab at least the VHF and cellphone in a dry bag, PFDs, flares, a waterproof flashlight, and your personal and ship's documents.
Prepare paperwork
Speaking of documents, having your paperwork in order and easily accessible is key to a quick or unplanned departure or for being boarded by authorities. Keep the following at hand in one dry bag: vessel documentation/registration, insurance, cruising and fishing permits, and any necessary entry documents for foreign countries. In another dry bag, keep passports, credit cards and crew information including medical needs.
Final thoughts
A vessel at sea is a self-contained city. It must carry all the food, fuel, water, safety and medical equipment and expertise that it takes to keep the crew safe. Consider the tips above as a starting point and expand from there.
Additional resources
NavCen.USCG.gov
MMSI numbers/DSC registration, list navigation rules, Rule 37 USCG COLREGS 72 -16 basic distress signals
USCGboating.org
Download a float plan form, download the 86-page Federal Requirements Brochure, download accident reporting form, general survival tips
beaconregistration.noaa.gov
Register your EPIRBs and PLBs/>
Yacht Safety: A Guide To Safe Boating
A comprehensive overview of safety equipment and procedures for yachting and boating.