Toys and tenders are more environmentally friendly than ever before. Spend some time alone paddling to a castaway island before breakfast or organise a race on electric surfboards with friends.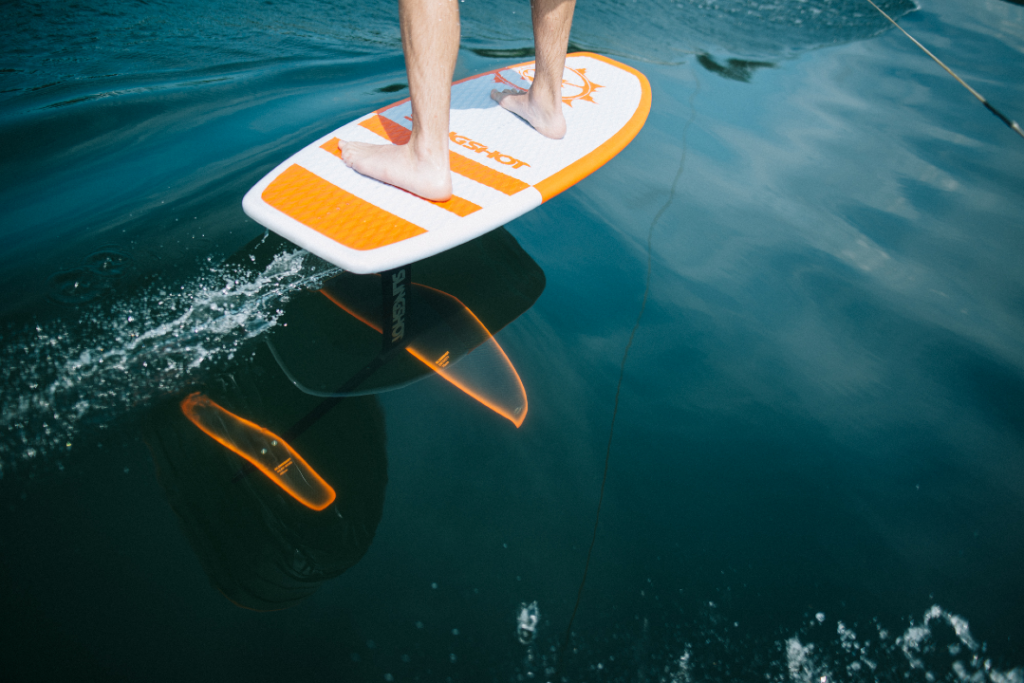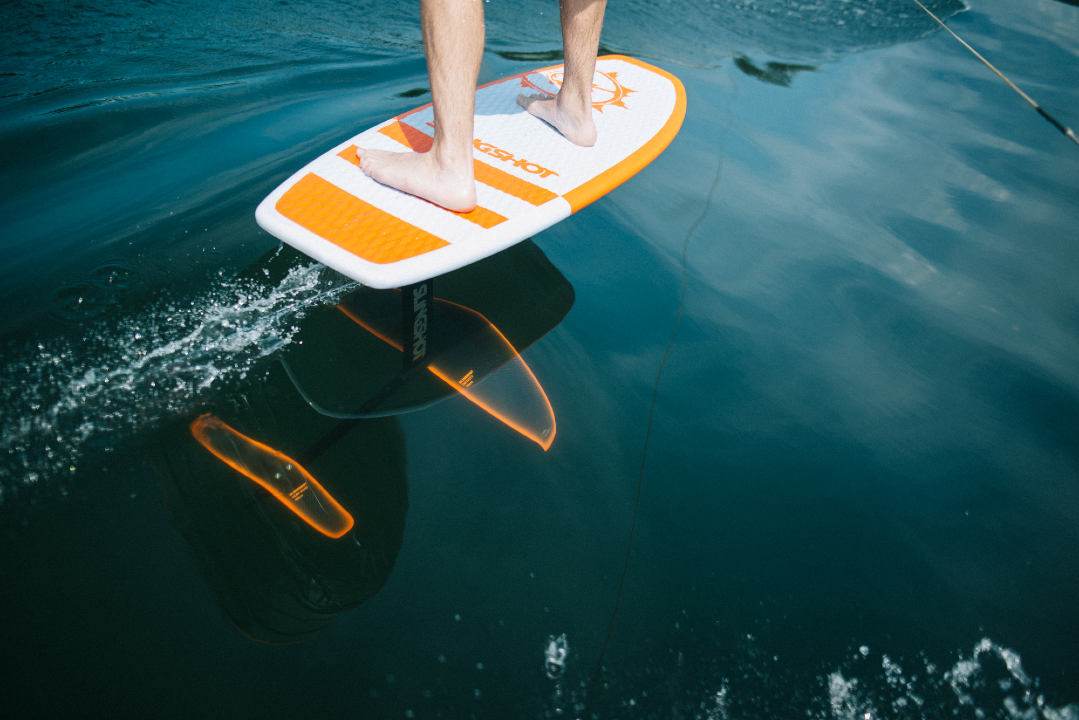 A beginner-friendly foil board made by Slingshot. Photo credit: SSYT
Superyacht owners collect yacht toys like stamps, but you don't have to have to own a yacht to enjoy the delights of sea toys. Revolutionary sea toys have taken unique concepts such as flying on water, and made them possible. Channel your 007 bond villain alter ego and glide across ocean water on an all-electric vehicle with zero emissions.
An Eco-Friendly Mission
The importance of offsetting carbon footprint has been underscored. As a result, there has been an acceleration in the quantity and options of eco-friendly toys and tender available to cater for young yacht owners that are more aware of their environmental footprint. There is a clear preference for toys which are produced using sustainable materials and run on electric engines.
The eco-friendly toy and tender industry entered the yacht market in 2007 with the likes of products such as the Sea Bob and other electric surfboards started the eco-friendly trend. The toys and tenders portfolio type and quantity have boomed, as the demographic for yacht owners have changed. The rise of younger yacht owners who are mindful of the environment is shaking up the industry. In the last five years, SYTT has been campaigning for consumers to buy into more environmentally friendly alternative yacht toys.
There are significant mental health benefits from being outside and using sea toys and tenders, the mineral-rich content of seawater acts as a natural tonic for the body and mind. Being active and partaking in a sport which is all-encompassing like sailing or kitesurfing is a great way to switch off and focus on being present, leaving your phone on the yacht. Toys are a great distraction from smart technology. Diving and Seabobs provide an opportunity to widen your horizons and see far more than you would on the surface of the sea, diving into a fascinating underwater world offers a strong sense of mindfulness.
Another critical component to ensure products are as environmentally friendly as possible is by mitigating noise pollution. Eco-friendly alternative toys are designed to make minimal noise to ensure marine life is not disturbed. It's not just the marine life that benefits from the absence of a motor running; it allows you to hear the sound of the undulating waves. Josh Richardson, founder of SYTT tells YachtWorld about his favourite experiences using toys to date:
"Swimming with humpbacks breaching around me in Moorea was especially memorable. They emerge with such power. Also, when I was in the Galapagos islands, two white-tipped oceanic sharks swimming effortlessly towards me was equally memorable. They seemed completely unconcerned about my presence. Without the benefit of sea toys I wouldn't have been able to experience intimate encounters in some remote areas."
Toys provide yacht owners with the chance to escape from everybody else and create their adventures. A morning paddleboard or a surf into the beach before breakfast offers them with the opportunity to have some alone time, which is particularly important when on a superyacht surrounded by an entire crew incessantly asking you whether you require anything. While camaraderie on board is important, the boat is formed of individuals with their own interests and having some alone time can benefit everybody. Toys and tenders allow guests to pursue their own interests and avoid cabin fever.
Toys allow humans to achieve unique manoeuvrability underwater with streamline movements reminiscent of an aquatic animal, only falling short of a tail and fin!
Ready. Set. Go.
Toys and tenders can also help with team bonding and increased interaction outside of the yacht. Josh comments on SYTT's client's outlandish requests: "We have noticed several toys rented in pairs so they can be used together, this could be Seabobs or electric surfboards, but more recently RS Aeros and inflatable sailing dinghies to have races on." SYTT services go above and beyond to satisfy clients, even if their requests are somewhat atypical.
"We received a request to coordinate and organise a match race in RS21 keelboats on a Monday morning. Every day is an adventure at the office. Craziness can kick off at any time, any day of the week. At the drop of a hat, we organised a race for six guests in the Mediterranean Sea. The tone was a fun tone to begin with, but as soon as they were inside of the boat, suddenly their competitive streaks started to show, and there was some serious rivalry."
Rent a Sea-Doo
SYTT has a vast amount of rental stock, and this alleviates most of the trouble in saying yes to most requests. The rental market for toys and tenders has blown up because there is an infinite amount of options for those with insatiable taste. Rentals are an efficient way of ensuring that products are utilised and reducing wastage.
Toys are a fundamental part of charter experience and provide real interaction with the water. Food, relaxation and toys are top of the list on charters. Entertaining guests is top of the list for yacht owners, and toys are the best way to ensure that everybody walks away with an unforgettable experience. When owners reveal their toys, it is often their 'wild card', where guests are shown innovative toys beyond their wildest imagination.YachtWorld provides you with the creme de la creme of luxury eco-friendly sea toys and tenders.
Inflatable park by SSYT
Aquaglide water park—cost per enquiry
Release your inner-child and create a bespoke inflatable arrangement on the boat in any shape, any size, for hours of fun. If you can dream it, then it can be made.
Lift eFoil by SSYT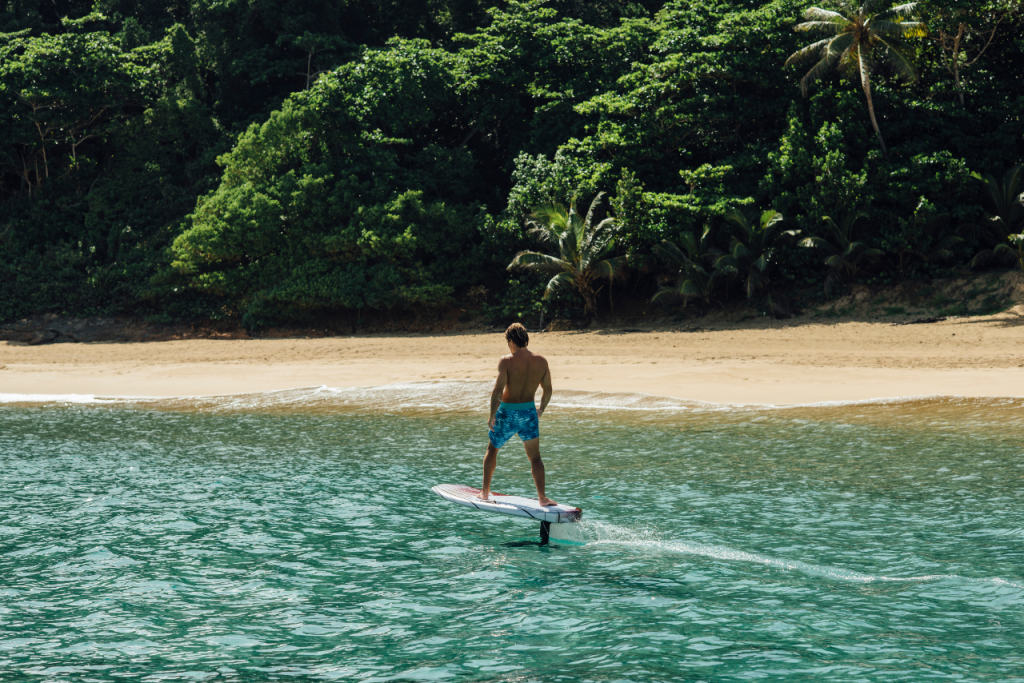 Playing in the ocean on an eFoil. Prices start at $12,000.
The Lift eFoil allows riders of all levels to experience flight over almost any body of water at up to 25 mph, no waves or towing required. The eFoil uses a state of the art lithium-ion battery, a hydrodynamic, torpedo designed, electric propulsion unit along with custom electronics. It also features a high-performance carbon fiberboard and hydrofoil to give users the ultimate smooth and responsive riding experience.
Quadrofoil
Ladies gliding through the ocean on a Quadrofoil watercraft. Prices start at $30,000
This revolutionary watercraft is fully electric-powered and entirely environmentally friendly using a technique called hydrofoiling, allowing you to fly on the water's surface. To lift from the surface of the water, the watercraft must be speeding along at 12km/h or 6.5 knots. At full throttle, the quadrofoil can accelerate up to 21 knots. The running time is approximately two hours. You won't have to worry about noise pollution, as the craft is quiet enough that you can still hear the whistles of dolphins passing through.
Robo-shark by RoboSea
Roboshark looks and moves exactly like a real-life shark. Prices start at $190,000
RoboSea's Robo-Shark uses three joint bionic tail fins as the only power source, instead of a traditional propeller. The equipment is designed with integral open local seal structure, and the shell is made of sound absorption material. The robot shark is equipped with high-precision GPS, electronic compass, acoustic barrier avoidance sensor, depth meter, nine-axis attitude sensor and long-distance RF module, and also fitted with the high-definition camera module and lighting system. Unlike most underwater vehicles using motors to drive the power, this Robo-Shark uses bionic three caudal fins to propel the thrust to moving, and the noise is very limited to ensuring not to disturb other marine life.
Related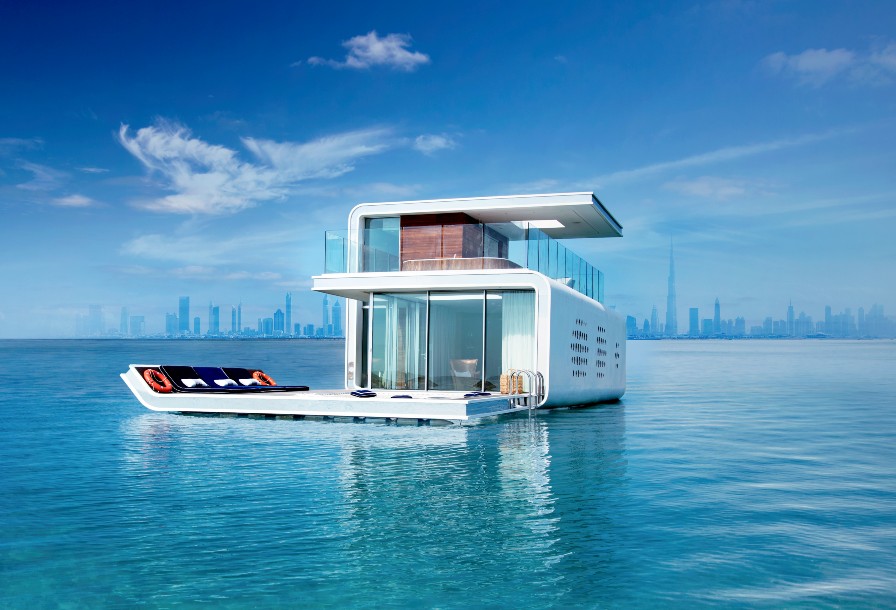 Houseboats: Five Rare A-List Finds
Take a look at some of the most interesting and downright bizarre houseboats afloat.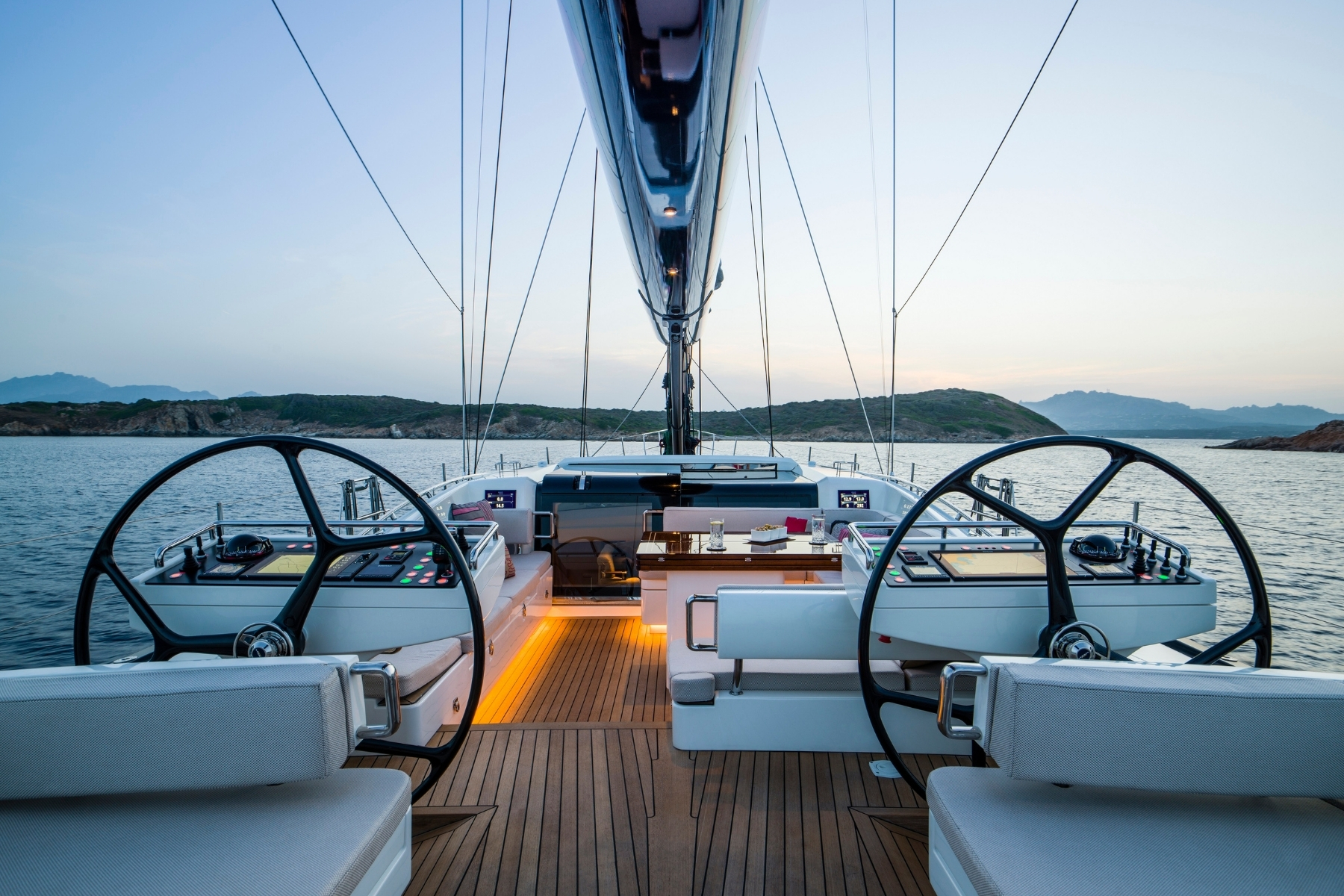 Best Sailing Movies: 33 Top Boating Films To Watch
Check out these not-to-be-missed sailing films and boat movies.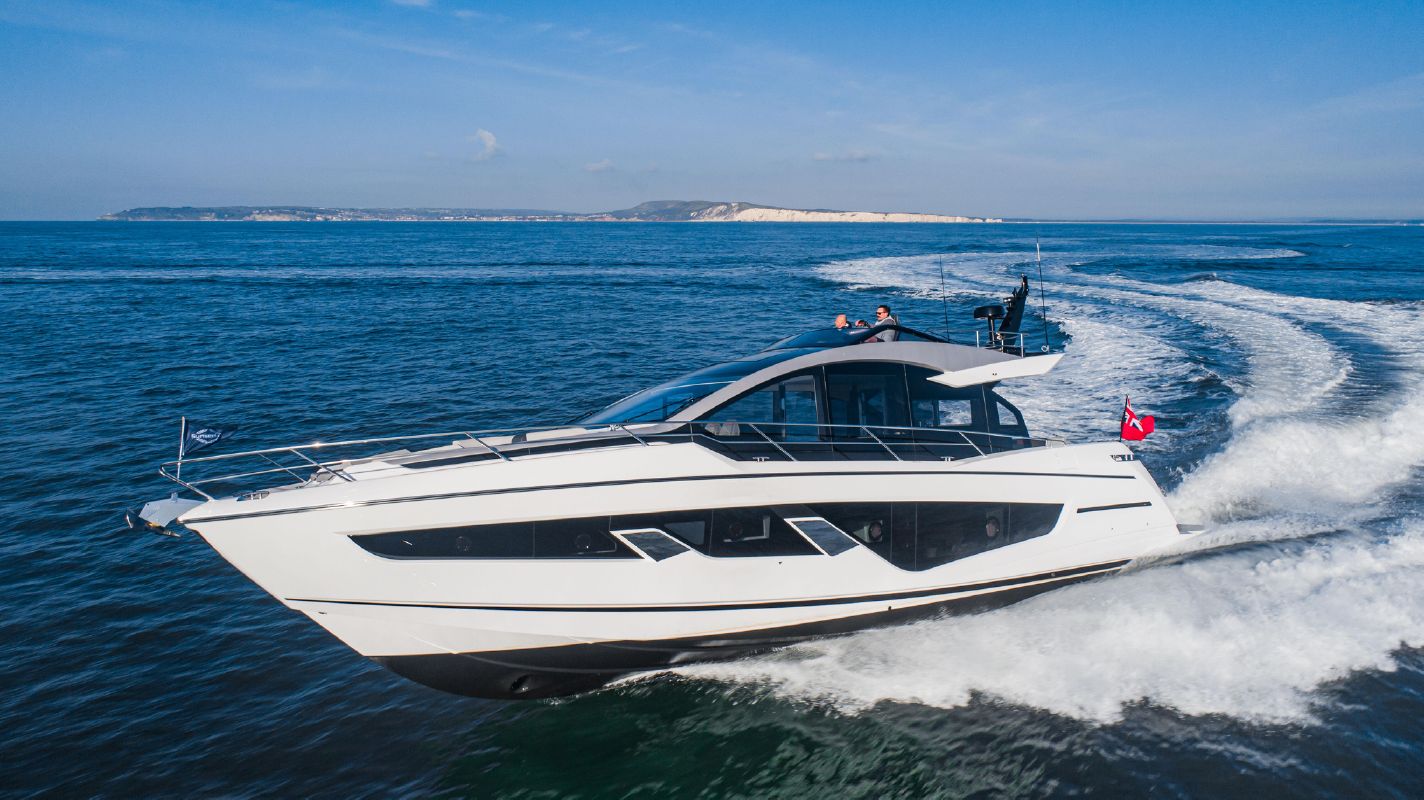 Sneak Peek: 6 Standout New Yachts
A roundup of this season's best new models, straight off the drawing board.