Recreational Marine Gets Serious About Electric Propulsion
Electric and hybrid propulsion systems in recreational boating have been on the horizon for multiple decades with no mass market solution quite in sight, especially in the United States. That said, there's a sputtering paradigm shift in the making as 'climate neutral' technology wriggles its way forward and electric inboard and outboard engines are brought to market.
The newest 'It' expression for marine marketers is 'sustainability'. It's a big focus and although in some cases it's hyperbole, there's a budding and genuine effort to deliver innovative propulsion solutions. YachtWorld provides insights into the marine e-mobility market. We highlight which countries are paving the way forward in the production of responsible boating.
Sustainable Automation
The marine industry is taking steps to help protect the environment, reducing carbon emissions by using renewable energy sources. Aspects of boat products that are important to achieving this include electric turbines, solar plates, battery banks, electric propellers and waterjet propulsion. Recyclable shipbuilding materials are also being used to reduce waste, and filters are being used to help reduce the impact of noxious substances.
Pure electric and hybrid systems can reduce a vessel's fuel consumption and running costs are up to ten times lower than diesel fuel. Another benefit to using electric engines is that less maintenance is required.
Projected Growth In E-mobility
Electric motors (powered by large battery banks) or a combination of a combustion engine and an electric motor (hybrid) have gained massive appeal in the last decade, fueled primarily by successes in the auto industry. As electric cars transition to the mainstream, it's only natural that boaters eye solutions that would work on the water. *Less than 2% of boats worldwide are powered by electric or hybrid propulsion. Also, boating applications are expected to grow at a significantly reduced rate compared to vehicles where e-mobility is expected to grow by as much as 50% in the next two decades.
Boat Builders Are Putting Pressure On Engine Manufacturers
Boat builders are putting pressure on engine manufacturers everywhere as customers inquire about e-mobility. Delphia boats, acquired by the French Groupe Beneteau, just announced they'll be addressing Europe's inland navigation with electric powerboats. Sweden's X Shore just debuted their new Eelex 8000 at the Palm Beach International Boat Show. The 26-footer is all electric and built partially from flax fiber (rather than pure fiberglass) and an epoxy that is 40% plant based and more biodegradable.
Meanwhile, Slovenian boat builder Greenline Yachts has a large selection of hybrid and electric drive models from 30 to 65 feet. The Greenline Hybrid 33 cruises up to 6 knots using electric power with six 1.3 kW solar panels on the hardtop and a lithium-ion battery bank below.
Which Countries Are Driving E-mobility Growth?
Areas in Europe making significant progress in e-mobility include Sweden, Germany, Holland and Slovenia. These forward-thinking countries also have significant investment behind the future of green energy.
While the US may be a few paces behind, it was a huge step forward when Correct Craft produced an award-winning Ingenity system which has been a game changer for wakesports. Tow boats have huge power demands because they move so much water (especially the wakesurfing models) and electrifying this segment will have repercussions on multiple brands and a multitude of customers. Correct Craft is so confident in their vision that they purchased an additional 300,000-square-foot manufacturing facility in Orlando, FL adjacent to their Nautique headquarters.
Much of the e-mobility focus and development are happening beyond US borders but American boaters should not despair – progress is underway. Elco from Athens, NY, began with small outboards but is now reaching into the coveted inboard market. Seattle-based Pure Watercraft just closed on funding to expand its line of electric 50-hp outboards. And then there's California-based Electroprop which sells pre-packaged 6- and 21-kW onboard systems for small boat builders as well as individuals in the aftermarket.
Propulsion Technologies
Key Players Offering Electric Engines, Outboards, and Thrusters
Electric Engine Manufacturers
Swedish engine manufacturer, Volvo Penta, is moving forward with an introduction of electric motors installed inline between their diesels and IPS pods and they're working with Fountaine Pajot production catamarans on a Lucia 40 sailing cat.
Japanese diesel engine builder, Yanmar, has significant market share and is a top choice for inboard engines for recreational boats. Although not specifically electric, Yanmar too has an eye toward reducing greenhouse gas emissions and recently conducted a demonstration of its hydrogen-powered fuel cell which produces 250kW, or the equivalent of 335 hp. Larger production boats will be a great target market for this motor.
Outboards and Thrusters
Torqeedo continues to innovate with large outboards up to 80 hp but also with their small units that cover so much of the boating market. They recently improved their Travel 603 portable outboard (2 hp equivalent) which they've made lighter and quieter so it's perfect for tenders. They're also partnering with commercial boat builders. For example, Torqeedo and Dutch thruster manufacturer, Poseidon, jointly announced a fully electric, steerable thruster system designed for maneuvering ferries on Europe's inland waterways.
Torqeedo, based in Gilching Germany, launched their small electric outboard technology in 2005. They've since expanded into high voltage systems like their Deep Blue 100i motor for large inboard applications and have been purchased by Germany's engine and drive giant, Deutz. An example of a production boat that uses Torqeedo, the Austrian Frauscher Mirage 740 Air planing boat (which was previously available with a traditional stern drive) now can be powered by Torqeedo's Deep Blue system that combines a high-rpm 100 kW brushless inboard motor with twin BMW i3 Series 40 kW batteries.
Dutch thruster manufacturer, Vetus, has developed inboard electric motors for small boats while Finnish OceanVolt powers JBoats racers and Alerion daysailers On the outboard side, Canadian Vision Marine Technologies just raised significant funds to build a 180 hp electric outboard and Norwegian Evoy is set to offer 150-450 hp motors for single or twin installation on boats 18-35 feet. (Delivery to Europe is expected in 2021, North American in 2022 and the rest of the world after that.)
Synergy Between Auto Manufacturers And The Marine Industry
Auto manufacturers are leveraging their existing R&D (Research and development) to work with boat builders. Volkswagen has partnered with Austria's SILENT Yachts to create a 50-foot solar-electric cruising powercat.
Also, BMW is making great strides, working with Torqeedo for years to create high density lithium batteries that were originally created for their own BMW i3 and i4 electric coupes. Marinized for boating applications, these power solutions are making electric planing hulls possible.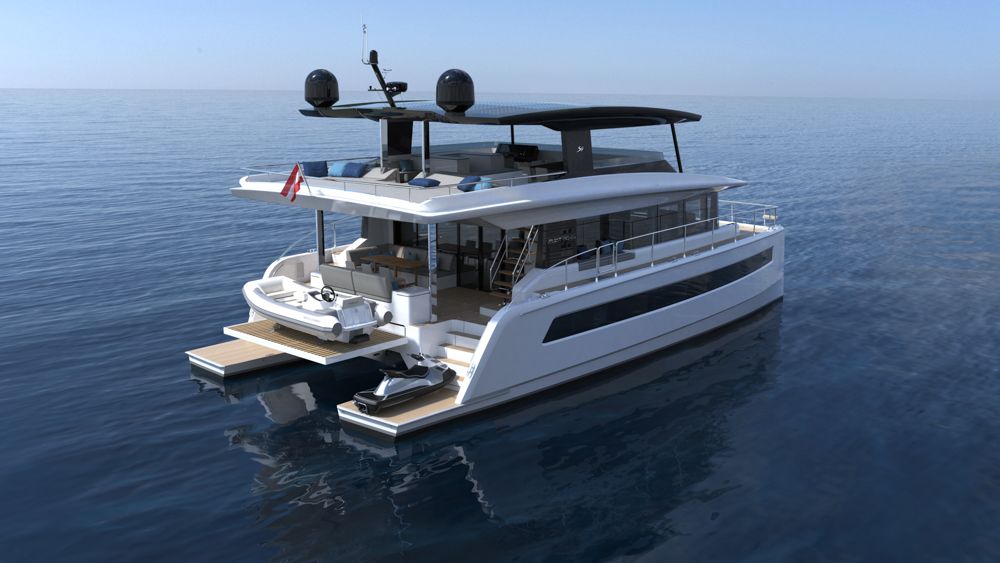 SILENT 62 tri-deck. Image credit: SILENT Yachts.
The Consumer Appeal Of E-mobility In Production Boats
Production boats are making a concerted effort to offer boaters more e-mobility options and there are numerous reasons why a boater would want electric motors. Firstly, they are quiet and efficient, and they smell less than combustion engines. Their cost of ownership is lower due to reduced or eliminated oil changes and filter and impeller replacements. Winterization in cold climates is also easier and electric power provides torque instantly, so boats get up on a plane faster.
With a workable electric solution, there is nothing not to like, so it seems that e-mobility's appeal and growth are poised to skyrocket. It is safe to assume that outboard engines (which power the lion's share of center consoles, day boats and fishing boats) will begin to change the face of boating, even in the US, in the next five years. Critical mass may not be reached in the near future, but the US represents the world's largest boating market, so e-mobility isn't only feasible, it's inevitable.
*Editor's note. Statistics referenced in this article are taken from a  presentation led by Torqeedo.
Related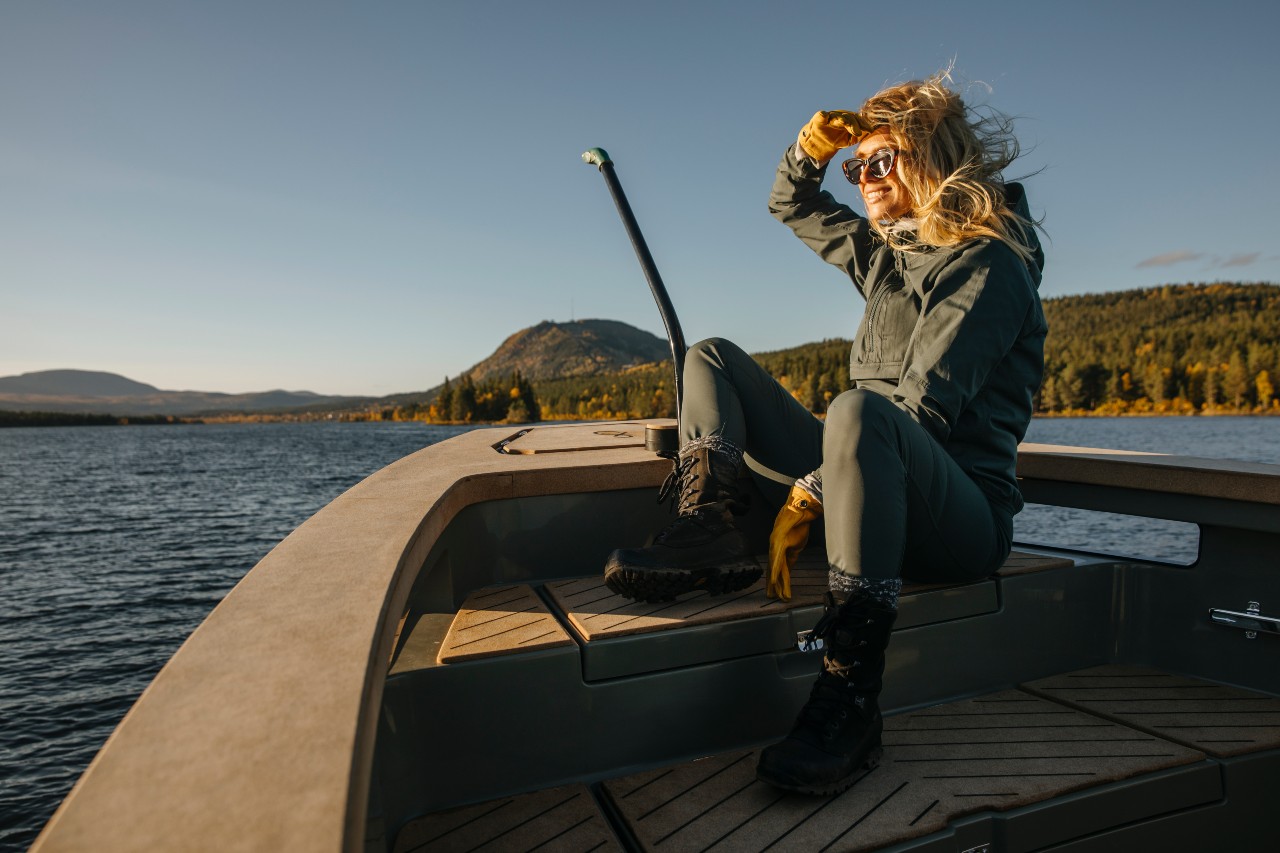 The Ultimate Smart Electric Boat
How smart can an electric boat be? YachtWorld talks to game changing X Shore CEO Jenny Keisu.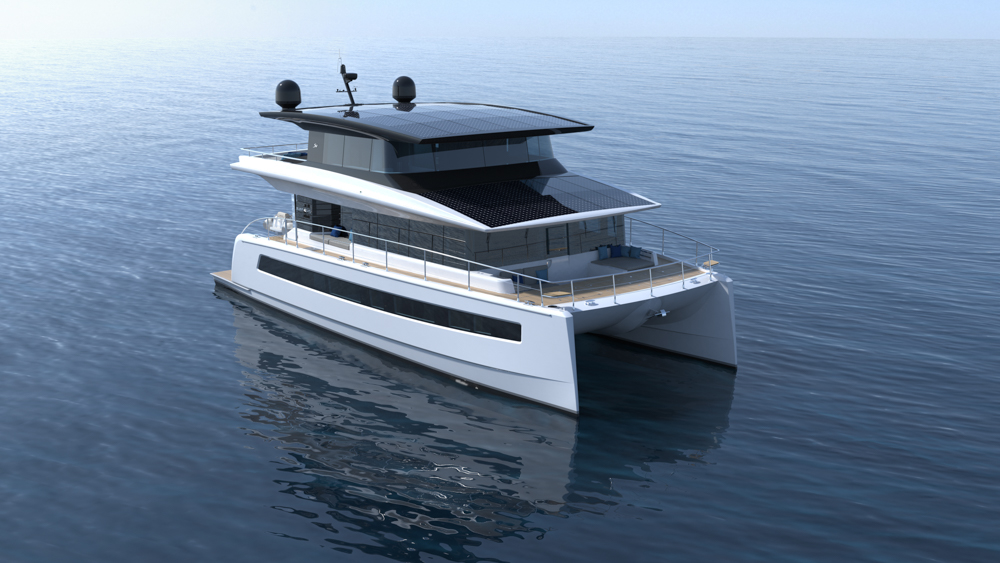 The Silent 62: A Self-Sufficient Electric Catamaran
Emma Coady talks to Franz Boese about the launch of the all new SILENT 62 3-deck.
Norwegian REV Ocean's Research Vessel is an Industrious Unicorn
Emma Coady takes a look at REV Ocean's Research Vessel, which addresses global issues addressing ocean...