The race to build the largest privately owned sailing yacht will soon take another big step forward with Dream Symphony, due to launch in 2016. And I can think of just one word when I see illustrations of this new yacht – wow!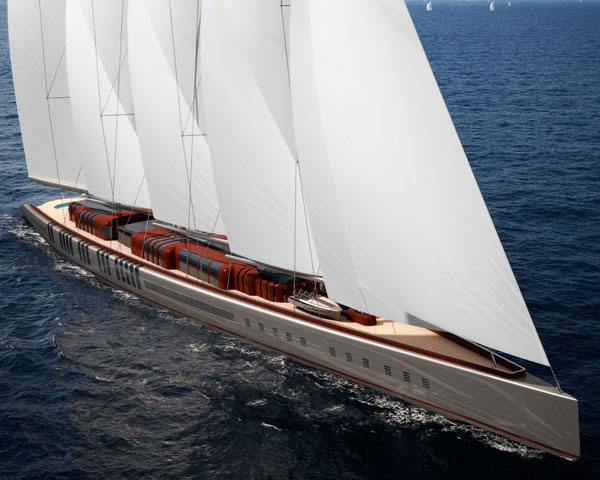 In the last few years, two yachts have been fighting it out for the "biggest in the world" title – EOS and Maltese Falcon. And either can have the title, depending on whether you count the bowsprit or measure at the waterline. The 256 foot Maltese Falcon, with her amazing dynarig, is 20' longer at the waterline. But EOS has a bowsprit that pushes her overall length to 305 feet.
Dream Symphony eclipses both these yachts by a massive margin, at 462 overall. So, in terms of bragging rights for the largest sailing yacht in the world, she will win hands down.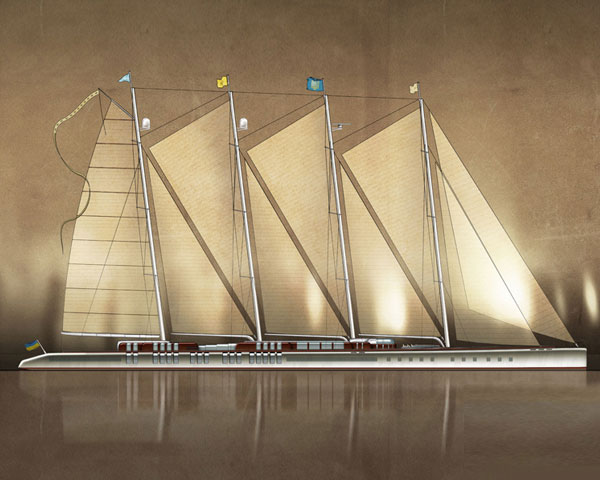 Dream Symphony will carry four masts, with a staysail-configured sail area of 5,000 square meters. She looks to have a duplex two deck layout, with the upper deck divided into owner and guest quarters, separated by a sheltered area that can be fully enclosed in poor weather. And in the stern there's a swimming pool with a rising floor—so it can be deployed as a helipad, or used to extend the available deck areas. Designed by Ken Freivokh and Dykstra Naval Architects (who also created Maltese Falcon), Dream Symphony is being built by Dream Ship Victory in Turkey.
What really makes this project daring is the fact that she's being built primarily of wood. Is this is a flashback to ships from the 1800s? Not exactly; 300-plus lengths aren't feasible in a traditional carvel-planking building method, due to the weight and stresses involved. Today, however, we have laminated wood. Each thin layer can be aligned to load direction, and joints become less critical.
Glass fiber is also being used as an external protectant. To help make sure the design provides sufficient strength and stiffness to withstand the forces imposed by hydrodynamic and rigging loads, powerful finite element analysis (FEA) tools are being used to model the stresses in the structure of the yacht as well as the bending compressive forces that will be created by the slamming impact of waves.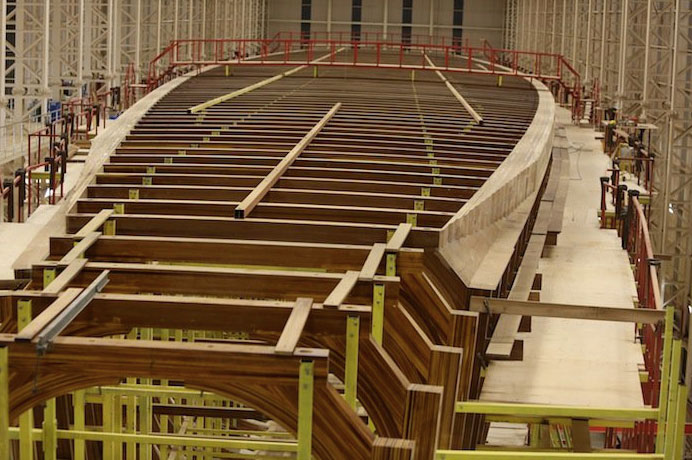 The wood is Iroko, an African hardwood that's tough, dense, and very durable. As well as in the hull and decks it's also used in cabinetmaking and paneling as a teak substitute. Iroko is held to be sacred in many places, and inhabited with a powerful spirit. According to the Yoruba people, cutting down an Iroko tree results in devastating misfortune to the woodcutter and all of his family, so special rites have to be performed before they are felled. Hopefully this won't impact the Dream Symphony's build schedule—and make us wait any longer to see the world's largest sailing yacht hit the water.
Interested in seeing some more sailing megayachts? Check out some of the ones listed on YachtWorld.
For more information on world's largest sailing yacht, go to the Dream Symphony web site.
Related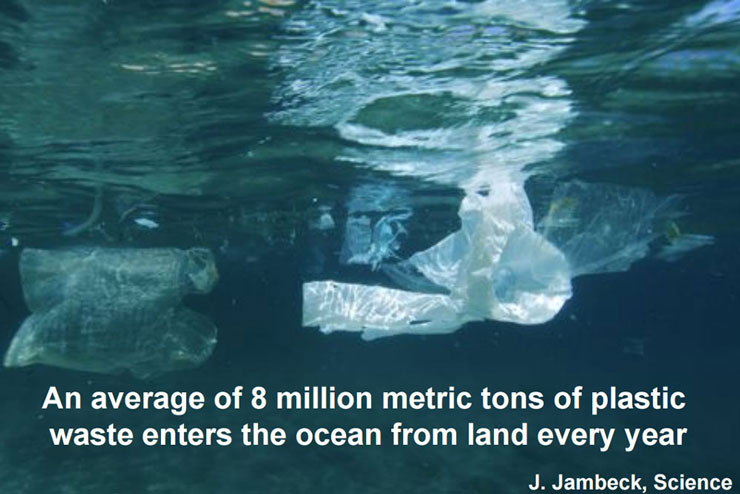 5 Steps to Greener Yachting
Follow these tips for more responsible yachting, and give back to the waters you love.
Sailing Yacht Review: CNB 76
We take a detailed look at the 2016 CNB 76 sailing yacht.
Royal Huisman Ketch, Elfje: Prepare to be Dazzled
Elfje is considered a "Next Generation" ketch as much for her performance as for her emphasis on...