Buying an almost new production yacht is an exciting purchase, but while you're over the moon about the slippery hull, powerful propulsion, and high-tech systems, that old interior may seem a bit bland. That's because a production yacht is built much like a spec house, with a layout and palette that's designed to be neutral, not personalized. But that doesn't mean you can't make that yacht interior better than it was on day one.
Many owners opt to refit their cabins, often with the help of a professional yacht designer who is trained to transform space to meet your lifestyle needs and style preferences. We asked Karen Lynn of Karen Lynn Interiors in Ft. Lauderdale how designers typically work with their clients.
The Quick Fix
"The easiest way to personalize an interior or update a space that feels stale is to change up the soft goods," says Lynn, who has worked on production and custom yachts from 45 to 200 feet since she opened her own firm in 2001. "Most production yachts come off the manufacturing line with a neutral palette so the boat will look light and open in the showroom. You can create interest by adding color with new upholstery, rugs, window treatments, bedding, art and accessories, and you can do so with minimum expense and work. Those things will make a difference, although if you want to take it a step further, consider changing out the hardware on the cabinets. That modification alone can make a big difference."
Good Wood
When Lynn first consults with a client on his or her yacht, one of the first questions she'll ask is, can you live with this wood? "It's such a predominant element in a yacht interior because there's often so much of it. And the wood will dictate which colors and materials you can bring into the décor. The owner has to decide if the existing wood will enhance the finished look he envisions or if it will enforce limits on what he's trying to achieve." Wood preferences, she says, are cyclical. Over the years she's seen many types ebb and flow in popularity, from light pickled finishes to darker wenge and zebrano. Is there one type that makes for a better investment? In her experience, cherry and teak are woods that never really go out of style. Teak is a classic, and cherry has an attractive grain pattern and competitive price point.
Comfort Counts
"I ask my clients to sit on the settees and chairs and tell me how everything feels." If that built-in sofa seems more like a bus bench, or if your wife's feet don't touch the ground when she's seated at the dining room table, modifications should be considered. "Comfort is very, very important," says Lynn.
Think Lifestyle
Before a designer can work up a plan for a refit, she needs to know how the client plans to use the boat. Will the boat be put into charter or is it for private use exclusively? Will children be aboard on a regular basis? "Kids make a big difference. It's one thing to choose fabrics for empty nesters who want to entertain a few friends. It's another thing to plan for an active family, which will require fabrics that are practically indestructible, such as those designed for both indoor and outdoor use. If your typical day aboard means the crew will be coming in and out of cabin after fishing or swimming, you don't want silk or leather upholstery in living area. But a leatherette, which is what you'll find in the new BMW 3, will be ideal."
Casual Chic
Lynn says more of her clients today define their lifestyle as very casual, and as a result, they want a yacht interior that allows them to put their feet up and relax. These clients also express an interest in playing up outdoor spaces. "More and more, the exterior is becoming an extension of the interior. I'm often asked to design the spaces beyond the cabin, with wetbars, grills and country kitchens."
Common Mistake
If there's one thing to avoid in the refit process, says Lynn, it's a project with no firm timeframe and game plan. "I've seen too many refits go on for too long," she says. "Boats sit for a year, sometimes years, and the clients keep throwing money into the project. It's important for a boat owners to work with designers to set a budget and develop a time line for the work to get done. And once you make decisions on the refit, you need to stick with them. It can be costly to change your mind in the middle of the process."
Related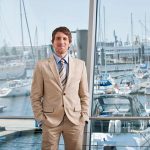 How to Become a Yacht Broker
A primer on starting a new career as a yacht broker in the marine industry.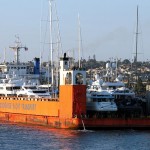 How Do You Ship a Boat You Just Bought Overseas Back To The USA?
If you buy a yacht overseas or in a remote location, you need to figure out how to get it home. Here...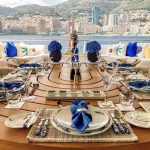 Interior Yacht Design: Tablescapes As An Art
How to create beautiful superyacht table settings for every occasion.