When a yacht has nearly 10,800 square feet of design details spread over five decks, you may get the impression that spaces stretch endlessly. Saloons may seem like grand ballrooms, and dining areas like the dining halls seen in so many movies about the upper crust. CRN Cloud 9 is certainly grand, but she is anything but overwhelming. In fact, she's warm and welcoming, commissioned for family travels and active charter. Considering the owners took delivery in May and didn't step off until mid-September, they got what they wanted. As for guests, they're getting areas meant to put smiles on their faces and make them say "aah."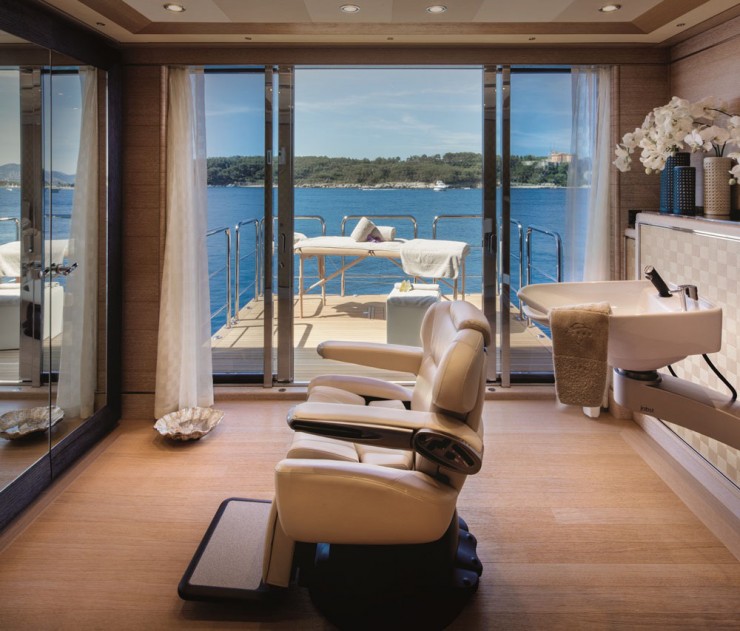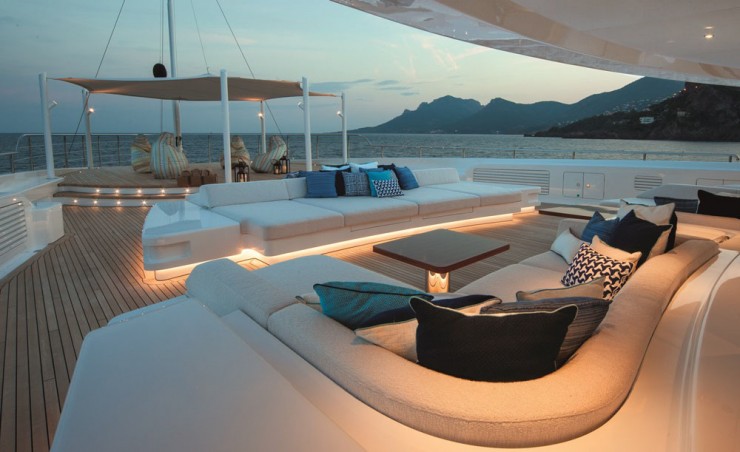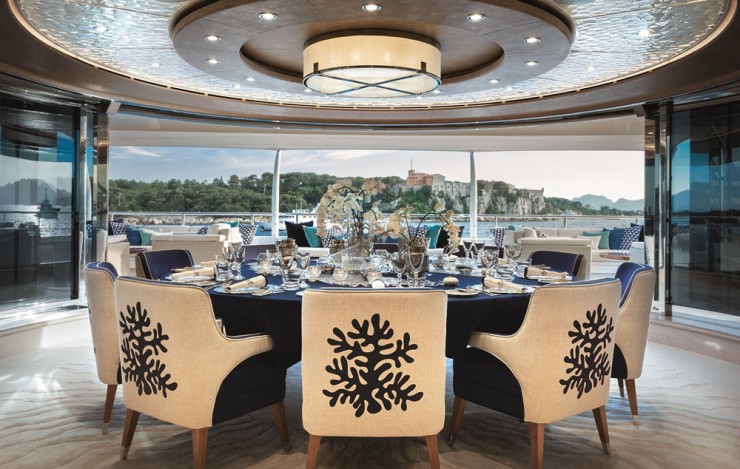 Amid all of the indulgences aboard their yacht, the owners of Cloud 9 found a way to express a playful side. Small nameplates adorn each stateroom door. It isn't unheard of to name these rooms—say, for example, if the cabins' decors evoke certain moods. That's not the case here, though the names do evoke a mood all right. You can't help but smile: Each stateroom is named for a Star Wars character. No intergalactic decorations (thankfully), but the names surely hint at family members' personalities. To wit, the owners' suite is Yoda.
For more information, visit CRN.
Specifications: LOA: 242'8"   Beam: 44'3"   Draft: 13'1"   Displacement: 2,218 tons   Fuel capacity: 65,991 gal. approx.
Related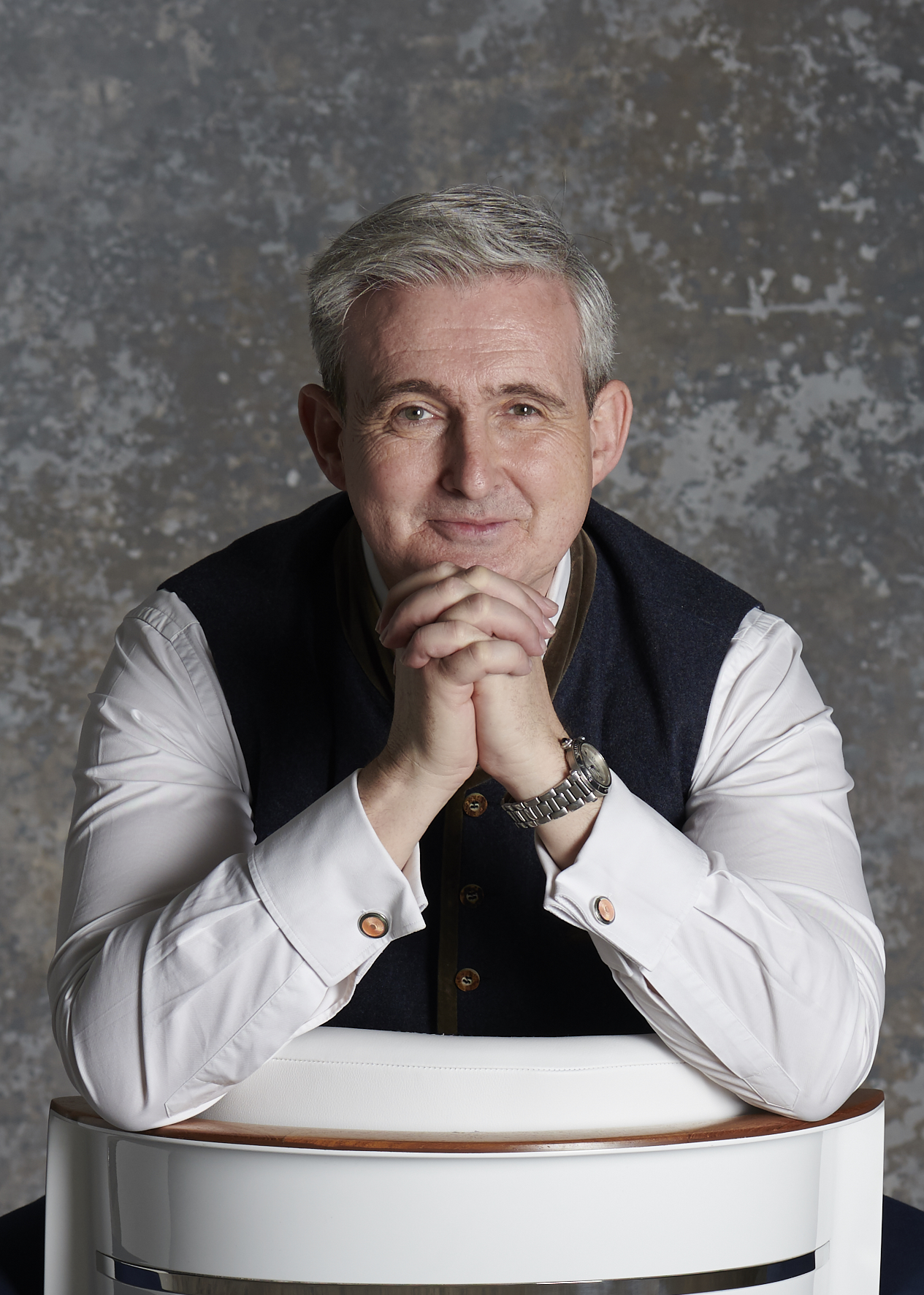 A New Wave of Design for Superyacht Interiors
Emma Coady and interior designer Tim Gosling discuss the frontier of superyacht design.
Legends Episode 3: Here Comes The Sun Superyacht
Here Comes The Sun Superyacht by Amels Holland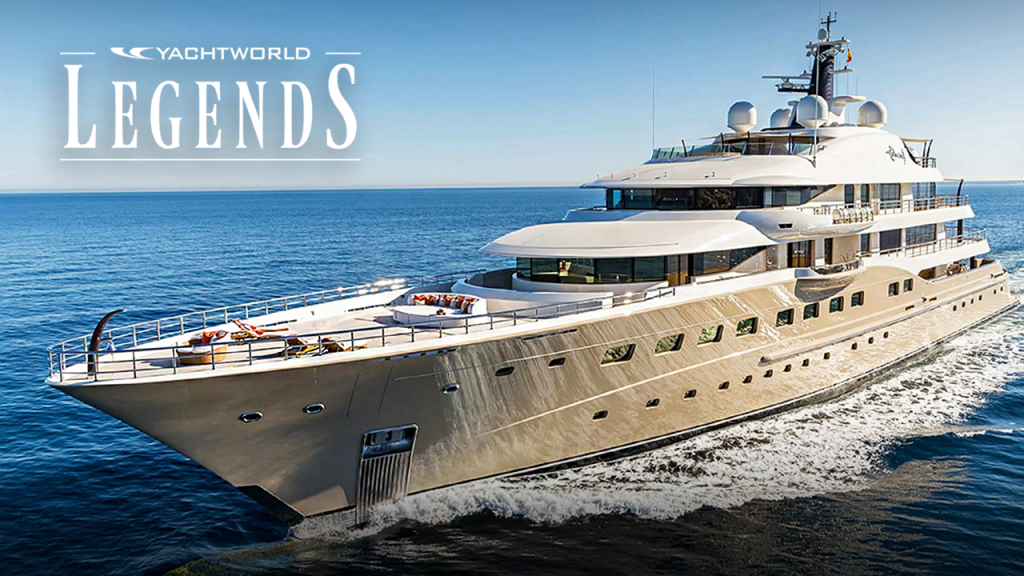 />
New Thrilling Video Series: YachtWorld Legends
Extraordinary yachts that provoke excitement, curiosity and fascination