Trailblazer Jenny Mathews is the founder of She of the Sea, a campaign to promote diversity and equal opportunities in the yachting sphere. Jenny is pioneering new ways to challenge outdated practices in a traditional sector.
Anything is possible. And yet, we can fall at the mercy of industry standards and cultural perception, which subtly influences our daily choices and decisions. The yachting industry is changing, and diversity is becoming a key consideration for crew employment. Natasha Ambrose and Jenny Mathews started a supportive community for minorities in the yachting industry, which gained traction until eventually, She of the Sea was born. Trailblazer Jenny Mathews is pioneering new ways to challenge outdated practices in a deeply traditional sector. She of the Sea (SOTS) champions new ways of thinking through education, best practice, support networks and events. Some of the biggest names in the industry are clamouring to sign the pledge. Embracing a modern mindset which champions diversity is an effective way to ensure that the industry showcases the best talent.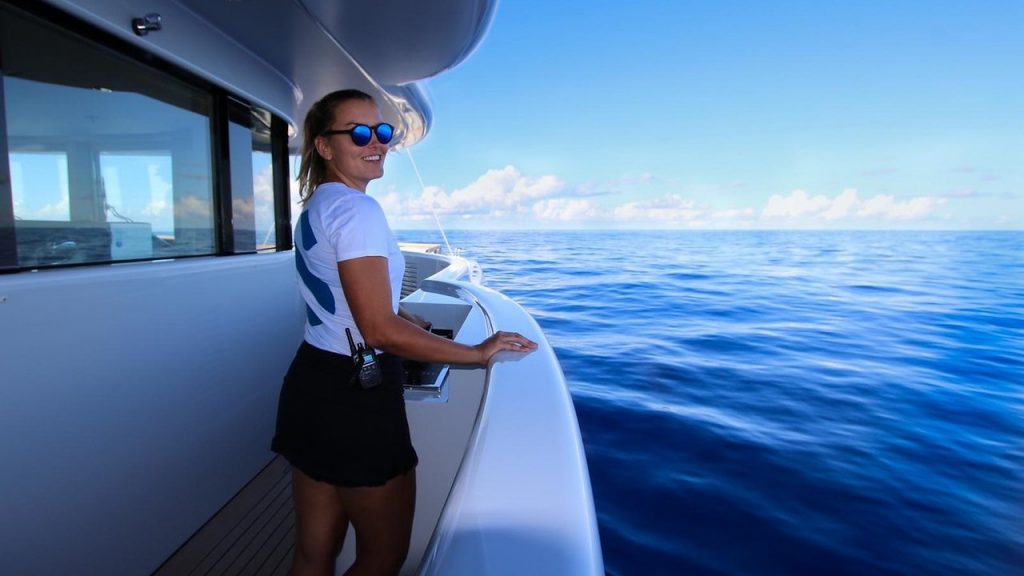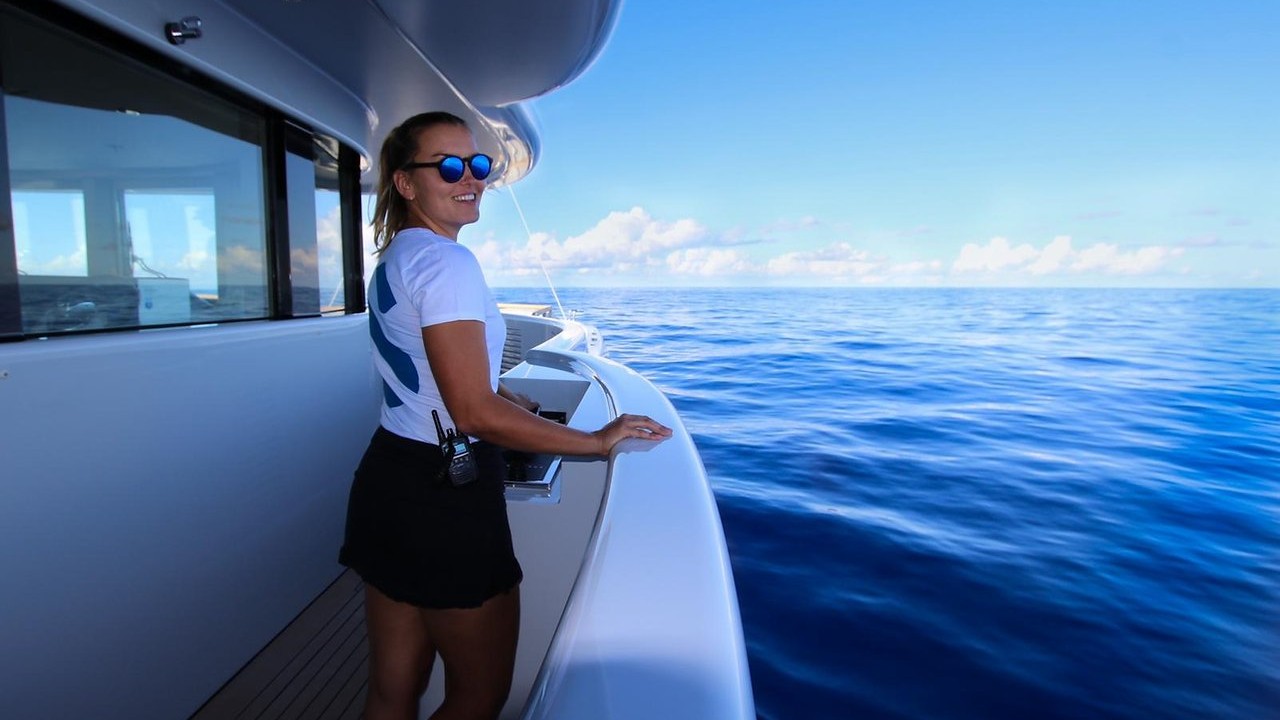 Photo credit: She of the Sea community
Jenny Mathews wakes up every morning to an overflowing inbox, inundated by messages of women sharing their support for the campaign. She is part of a WhatsApp group consisting of thirty-eight female captains in the industry, the latest notification reads:
'I am so thankful for a community like yours. I don't think I would have made it to the industry if I hadn't stumbled across SOTs.'
Karlien, Junior Deckhand.
Jenny is delighted to hear that SOTS is inspiring hundreds of minorities in the industry wishing to embark on a career in the marine world. SOTS provides counselling to those who need support.
Starting a conversation by identifying disparities in the opportunities available according to gender, race or age within the yachting industry is the first step. The cultures we build from now will be critical to the sustainability of the industry. Jenny highlights that employing a diverse pool of talent helps morale, team building and bonding.
For change to occur, we need to unpick elements of the cultural DNA of the yachting industry. A lot of recruitment decisions are subconscious and cultural bias is nuanced. The evolution of diversity in the yachting industry is a long journey, but transformation is underway: "It is a bit like rebuilding a machine," says Jenny. "We developed the basis of the pledge a year ago. We knew what we wanted to achieve, but questioned how we got from A to B. We conducted an extensive amount of research, drawing from expertise shared by McKinsey and Co. We observed the transformation in other sectors and tailored the platform by translating them into the yachting landscape. We wanted to make sure that we adapted the roadmap to speak 'yachting' language. SOTS offers a clear roadmap using mechanisms that people can understand and use in their landscape." Whether that is reframing the way that recruitment is carried out or educating schools, Jenny is wants to pass the baton over to the next generation and pave the way for improvement, creating a more inspired, talented and diverse talent pool.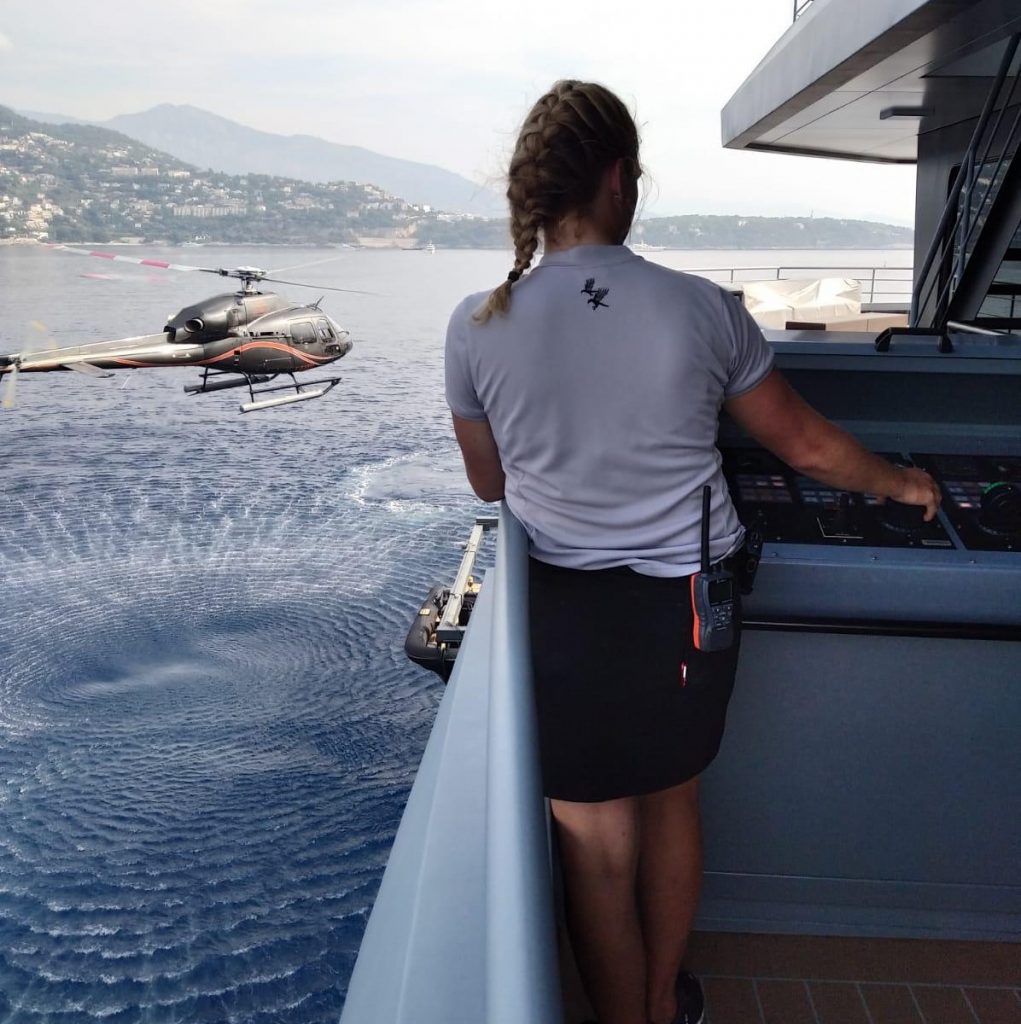 Photo credit: She of the Sea Community
At the core of any successful campaign, the grassroots of the company need to be authentic to galvanise interest to permeate an industry on an emotional level, which was the case for SOTS. On passing her Officer of the Watch, and eight years of experience, Jenny reflected on the absence of women in senior roles. There was no shortage of intelligent women with shrewd acumen, and yet she had never worked with another female deck officer. Jenny asked a simple question: "Who else is out there?". This pivotal moment is when SOTS was born. SOTS projects a new vision for the future by driving forward a range of initiatives which incorporates and inspires all genders, sexes, races and ages across the industry to provide fair opportunity across the board. "SOTS has defined a roadmap for the future. Our initiatives include a mentorship programme, next-generation STEM programmes, raising visibility and awareness and a diversity pledge."
Jenny unveiled the harsh reality about inequality in the yachting industry to some of the most senior names at The Superyacht Investor Conference in February 2020, both female founders presented to a room made up of a 97% male audience. Their talk aimed to highlight the incredibly robust business case and industry-wide benefits that come from embracing diversity and inclusion. Jenny reflects on the events, "At the end of the talk, there was a genuine sense of shock; we certainly felt it was an 'ah-ha' moment. We were inundated with men asking how they could contribute to help create change. Everybody's sense of responsibility touched us."
William MacLachlan is an ambassador of SOTS and works as a partner in the yacht team of global law firm HFW. SOTS' message chimed with him: "We need to stimulate a new way of thinking if we are to attract the crew we need both now and in the future and make the most of the resources we already have. As with many industries, the yachting industry does suffer from a degree of unconscious bias, but it is well placed to adapt and change. With a bit of encouragement from initiatives like SOTS, I am confident that it will do so quickly."
Modern Business Meets Modern Minds
Rob Tobin, Managing Director of Riela Yachts, discusses why the business decided to become SOTS ambassadors: "The Riela Group recognises the goals and vision of SOTS which echo our long-held behaviours and values of equality and diversity. We want the current and future generations of young women to be inspired and ready to investigate the many rewarding careers in the maritime industry, both onboard and ashore. By supporting the educational programmes which SOTS is involved in, we can see this change first-hand."
YachtWorld spoke with George Self, who has extensive experience in the yachting industry and previously worked as a female Deckhand, Chief Officer and Chief Stewardess. George is a Technical Officer for Riela Yachts and is assigned a SOTS Ambassador. Throughout her career, George has seen a shift in more females filling stereotypical male job roles primarily due to the increased job opportunities which have occurred as more roles have become available on larger vessels, "If we want more women to strive for a career in yachting, we need to educate and develop the understanding that the skills learnt at sea are transferable. From design to engineering, leadership, management, and regulatory oversight, it must be known that the versatile skills gained whilst working at sea are valuable. We have made a great start by identifying the industry's shortcomings, and I want to be a part of the global shift towards equality."
Find out more about She of the Sea.
Related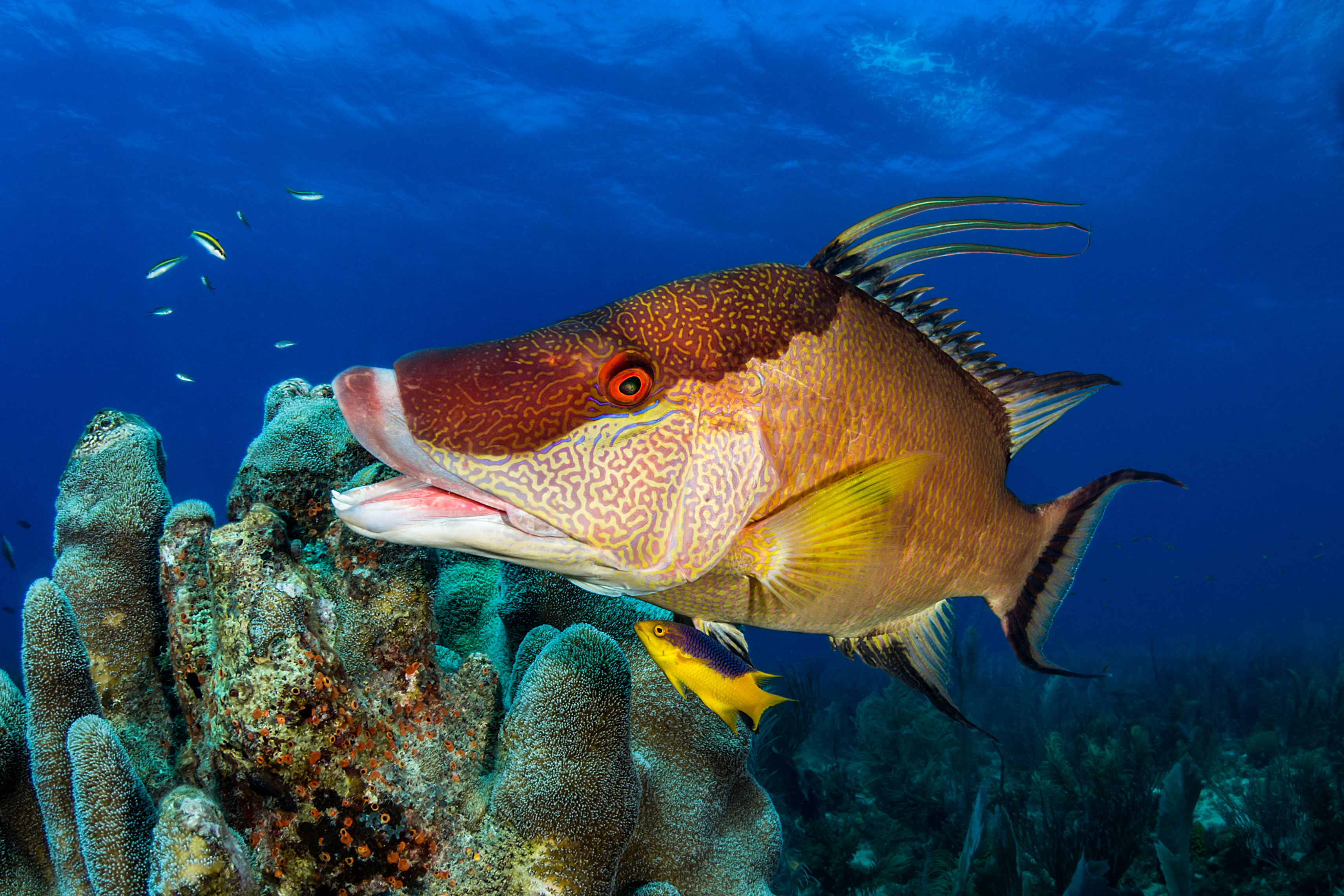 How to Reduce Your Environmental Footprint While Boating
Category:
Environment and Weather
YachtWorld's Thunberg-esque best practice guide provides you with tips on how to mitigate damage to...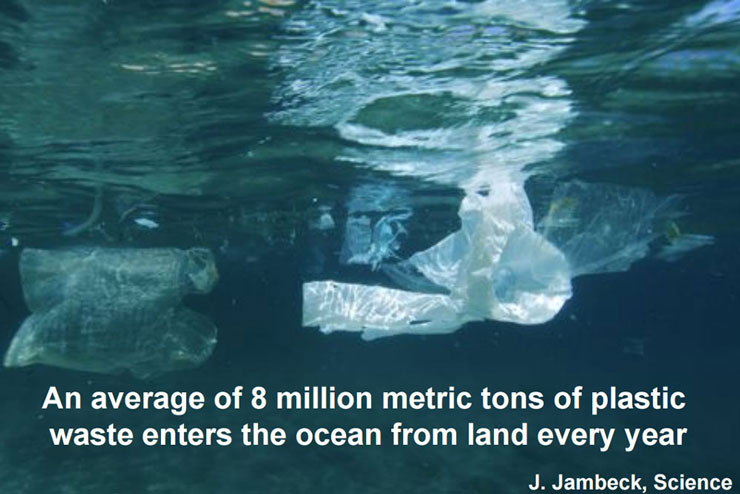 5 Steps to Greener Yachting
Follow these tips for more responsible yachting, and give back to the waters you love.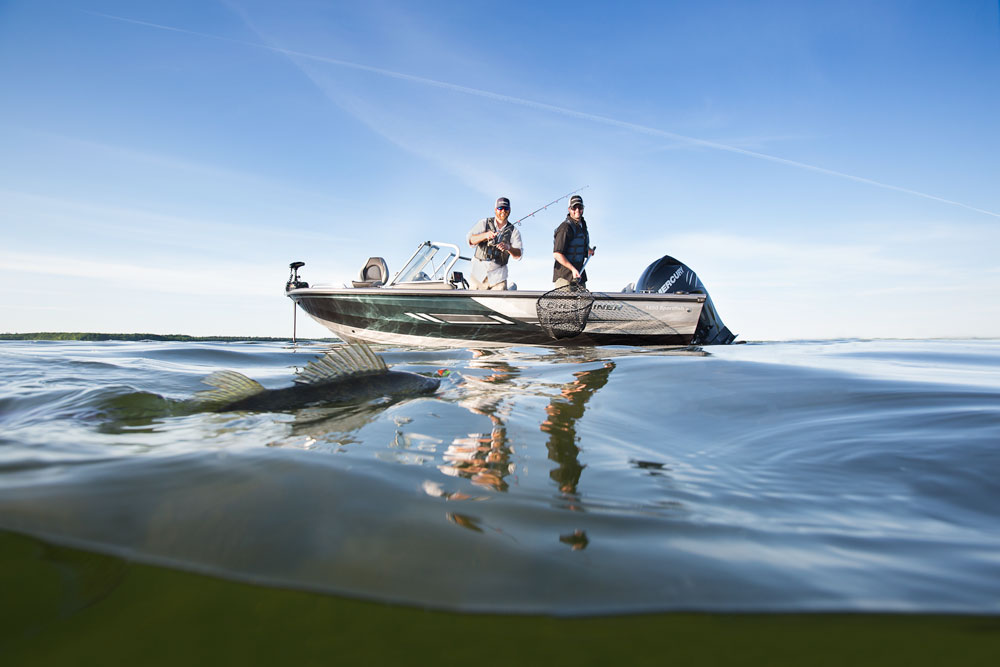 Freshwater Fishing Boats
Should you buy an aluminum skiff, a bass boat, or a multi-species fishing machine? What does each have...