With today's storms, like Hurricane Sandy, seeming more destructive than ever, information seems to be needed on the ins and outs of buying storm-damaged yachts. Yes, there's a financial incentive to buying a boat that's in need of repair after a storm, but there are also a lot of risks. To get more information on the topic, we contacted marine surveyor David Wiggin, who often ends up working for insurance companies on behalf of their clients in the aftermath of such storms. As a member of the BoatUS Catastrophe response team, or CAT, David has seen the worst that nature can dish out over the past 20 years. About Sandy, he said "It was the worst damage I've ever seen, with thousands of boats a total loss."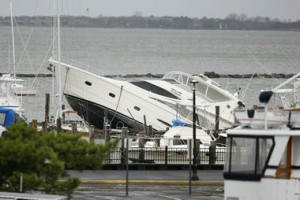 Before you consider buying a storm-damaged boat, it's worth knowing something about how insurance claims processes work after big weather events. I spoke to BoatUS's D. Scott Croft, AVP of Public Relations, for some perspective. "We estimate that there were over 65,000 boats total, both insured and uninsured, damaged in New York and New Jersey alone from Hurricane Sandy," said Croft. "In a storm like this, a boat we insured may be under a pile of boats we don't have policies for. Job one is to get all the boats out of the weeds and off to the repair yard, to be evaluated."
Then what happens to these yachts? The initial answer depends on if it was insured and the particulars of the policy.  Which is why, for those choosing insurance, you'll want to pay particular attention to the "salvage" portion of the insurance contract; read What's the Difference between Cheap Insurance and Inexpensive Insurance, to learn more about what you should be looking for in a policy.
Boats deemed a "total loss" may still be worth something; it's just that the "agreed-on value" listed in the insurance policy is less than the estimate to repair the damage. If, for example, your boat's worth $50,000, your insurance coverage has an agreed value of $25,000, and the damage is estimated at $35,000, the boat is totaled for insurance purposes. But the owner may buy back the boat  at a negotiated price (presumably less than $15,000,  in this instance) and have it repaired themselves, or they are paid off completely and the boat is assigned to a "liquidator".
Here's where things can get tricky—you may buy a storm damaged boat without even knowing it. A case in point from Sandy: one of the boats was identified by a surveyor as having been previously damaged in Katrina. How it got to the mid-Atlantic coast from New Orleans is still a mystery.
These vessels are sold at a boat auction, and if you are patient and know what you're in for, you can get a fabulous deal on one. Much like buying a house that is a fixer-upper, buying a boat with known damage and repairing it can result in owning a good boat, at below-market costs—but you'll need to be prepared for the work, frustrations, and risks. There are three national liquidators who routinely work with BoatUS's Catastrophe team after big storms like Sandy or Katrina. They are:
Liquidators often provide multiple services in finding storm damaged boats new owners. First, they may act as transporters to get the boat to a storage facility. Then, they may act like brokers, posting ads and facilitating sales. They will also provide a clear title to the boat's new owner. Remember, they work on behalf of the insurance companies to recoup losses, but they work to move inventory quickly and legally.
If you find a boat you are interested in purchasing from one of these liquidators, the first thing you need to do is find out the value of the boat in good condition. Then, you'll want to make an appointment to view the boat, which typically requires signing a waiver. If there are any questions in your mind after seeing the boat, hire a qualified marine surveyor to give you some insight on repair estimates. Finally, if you choose to proceed with the purchase, you'll have to put in a bid at auction. Many liquidators run simple phone auctions that might take a week or so to resolve, but they are incentivized to move forward quickly as they make a percentage of the sale price only when the boat sells. They also charge some nominal fees for processing the paperwork and transferring title.
Buying a boat with known damage is usually straightforward, but the buyer needs to be prepared for unseen or unknown damage which may reveal itself during the course of repairs. And when you have those repairs done, save documentation on everything, to settle any prospective buyer's concerns down the road when it is time to resell the boat.
So, what's the final call? Should you consider buying a storm damaged yacht? The answer depends entirely upon how comfortable you are with the concept, and how much risk you're willing to bear. Again, think of it as you would think of buying a house that's listed as a "handy-man's special." You stand to save a lot of money on the purchase, but just how expensive it will be to put the boat back into tip-top shape is a something of a gamble.
Related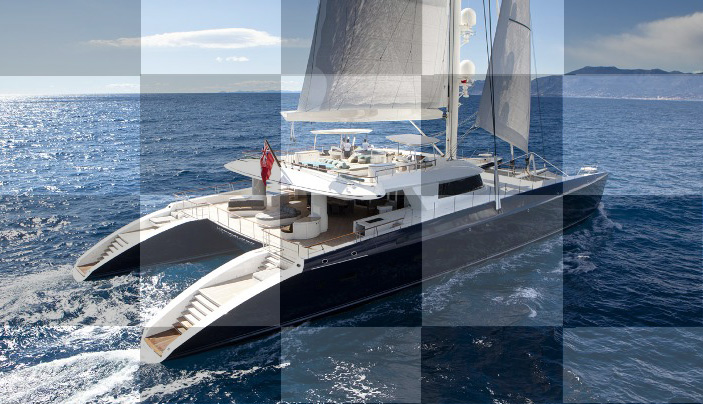 Fractional Yacht Ownership: Pros and Cons
Fractional ownership has become a popular option for yacht buyers, but is it right for you?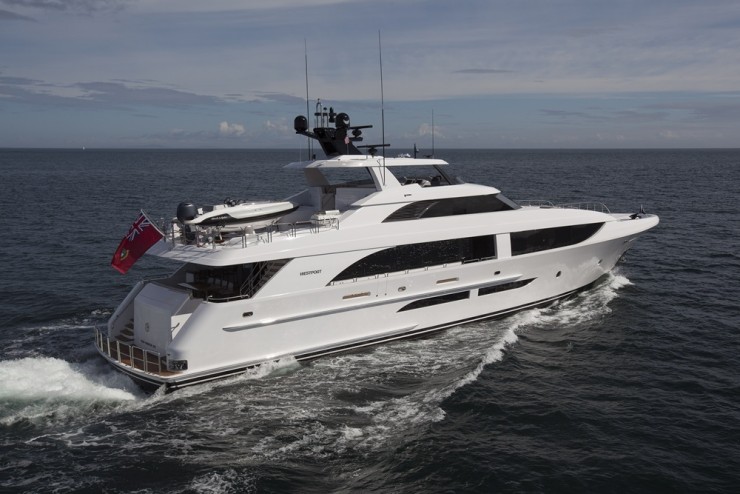 Westport 125 Review
Is Westport crazy for creating a model five feet smaller than another long-successful model? Crazy...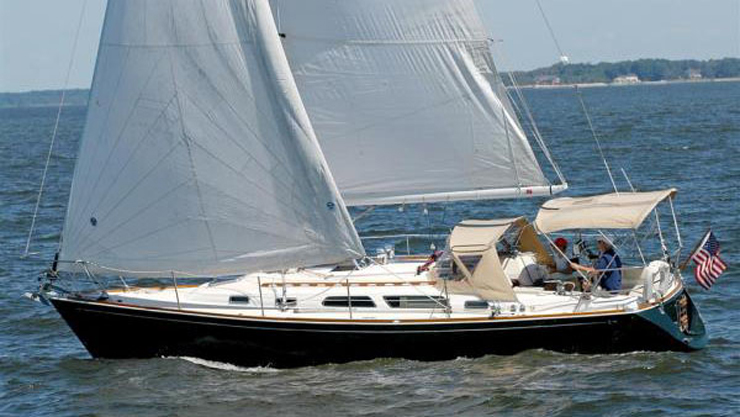 Sabre 362: Pocket Yacht for Extended Sailing
This Maine-built performance sailing cruiser may be small, but fulfills offshore aspirations.