Join YachtWorld and boat reviewer Marilyn DeMartini for an in-depth walkthrough of a 2021 CLB88 motor yacht by CL Yachts in the video below.
About The Builder
CL Yachts (formerly Cheoy Lee Yachts) is a 130-year old, Hong Kong-based yacht builder with a storied past. Rebranded and reintroduced during the Miami Yacht Show back in 2019, the builder has been reinvigorating its lineup of luxury motor yachts now aimed at the next generation of yacht owners. The newest vessels, including the CLB88, showcase performance, speed, efficiency and luxury in well-designed, innovative packages.
Vessel Overview
Created and built in collaboration with internationally-celebrated designer Jozeph Forakis, the CLB88 is a large, classic luxury cruiser that goes beyond the realms of traditional yachts in many ways. A strikingly big boat she retains a distinctive, sleek profile featuring clean lines and smooth curves. She also boasts superior comforts, state-of-the-art safety measures and elegant, contemporary spaces.
The CLB88 won the Prestigious Chicago Athenaeum Museum of Architecture Award for Good Design in the transportation category in 2019 and we can clearly see why. The yacht simply exudes an effortless beauty that commands attention on the waters wherever she goes.
Layout And Design
The CLB88 features a 4-stateroom layout with oversize master and VIP staterooms, plus two plush guest rooms. Set up to be used for chartering and family cruising she features stunning teak and holly woodwork with broad windows and an airy feel.
Boasting spacious areas that provide panoramic views of her surroundings from nearly every corner of the yacht on each of her decks, she is also outfitted with sophisticated, modern finishings.
An understated, contemporary aesthetic full of modern comfort permeates the entire interior and exterior. With elegantly subdued colors and elevated materials, a masterful composition of planes and spaces bathes the yacht in natural light throughout her floor plan. Additionally, functionality does not appear to be compromised anywhere onboard the CLB88.
Performance And Handling
Utilizing state-of-the-art technology this yacht is built with resin-infused construction technology, plus integrated carbon fiber and fiberglass fabric structures, that allows the cruiser a high strength-to-weight ratio and delivers excellent speed and fuel efficiency for her class. An onboard gyro stabilization and active interceptor system ensure a smooth and enjoyable ride, while a CZONE monitoring system oversees tankage and primary boat functions.
Honeycomb-integrated furnishings and composite foam-backed stonework add to her modern material list. Other seamless technologies include a retractable sunroof, electrically-powered beach platform, and integrated navigation electronics installed in both helm stations. Meanwhile, a generous 3,000-gallon fuel capacity "keeps the joy of long-haul explorations firmly on the table".
Specifications:
Length: 88'11"
Beam: 22'6″
Draft: 5'5″
Max Speed: 29 MPH
Displacement: 175,000 lbs.
View CLB88 Yachts for sale on YachtWorld today.
View all CL Yachts for sale on YachtWorld now.
Related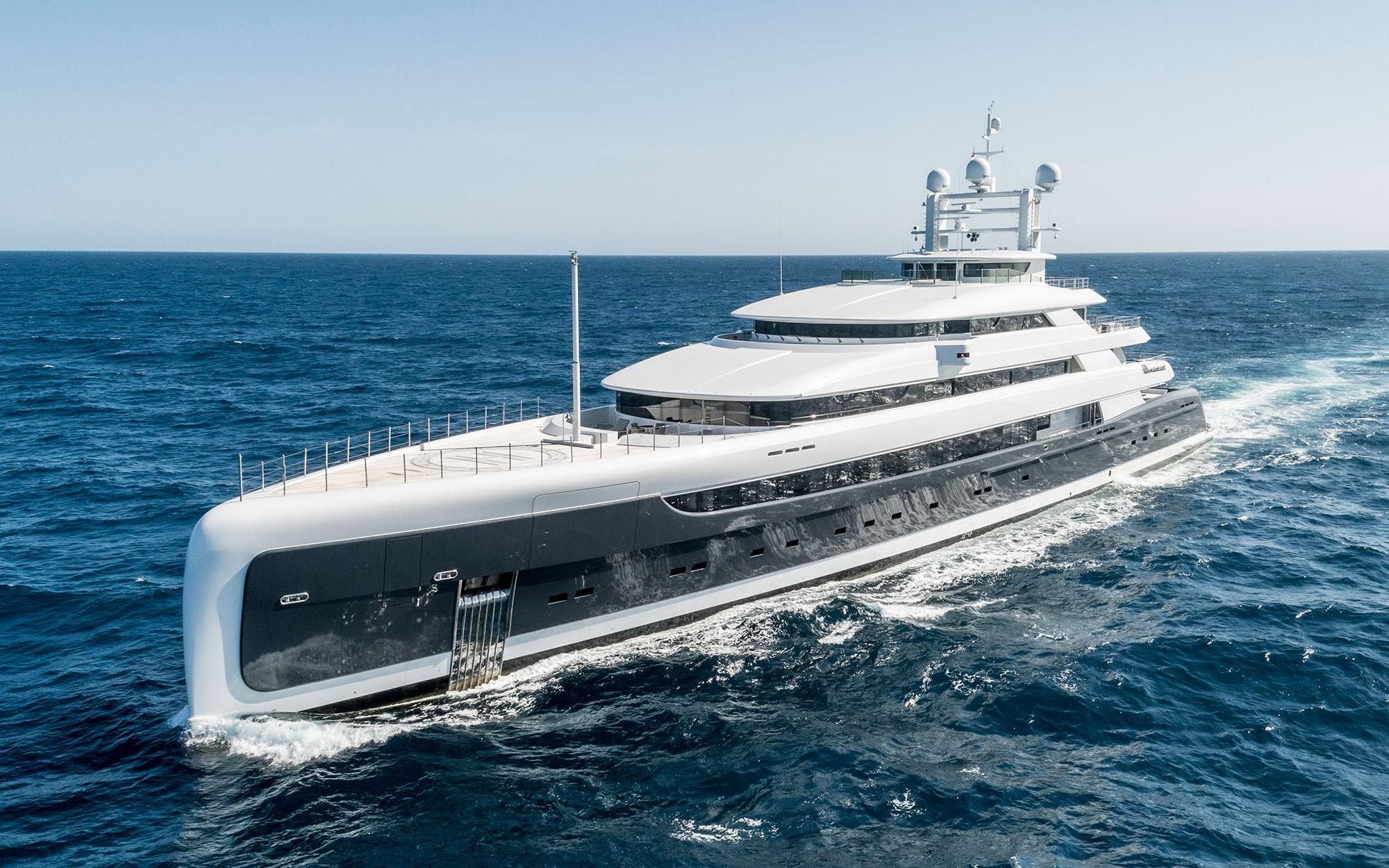 The Most Expensive Yachts In The World: 5 Contenders In 2021
The top five most expensive yachts for sale in the world today.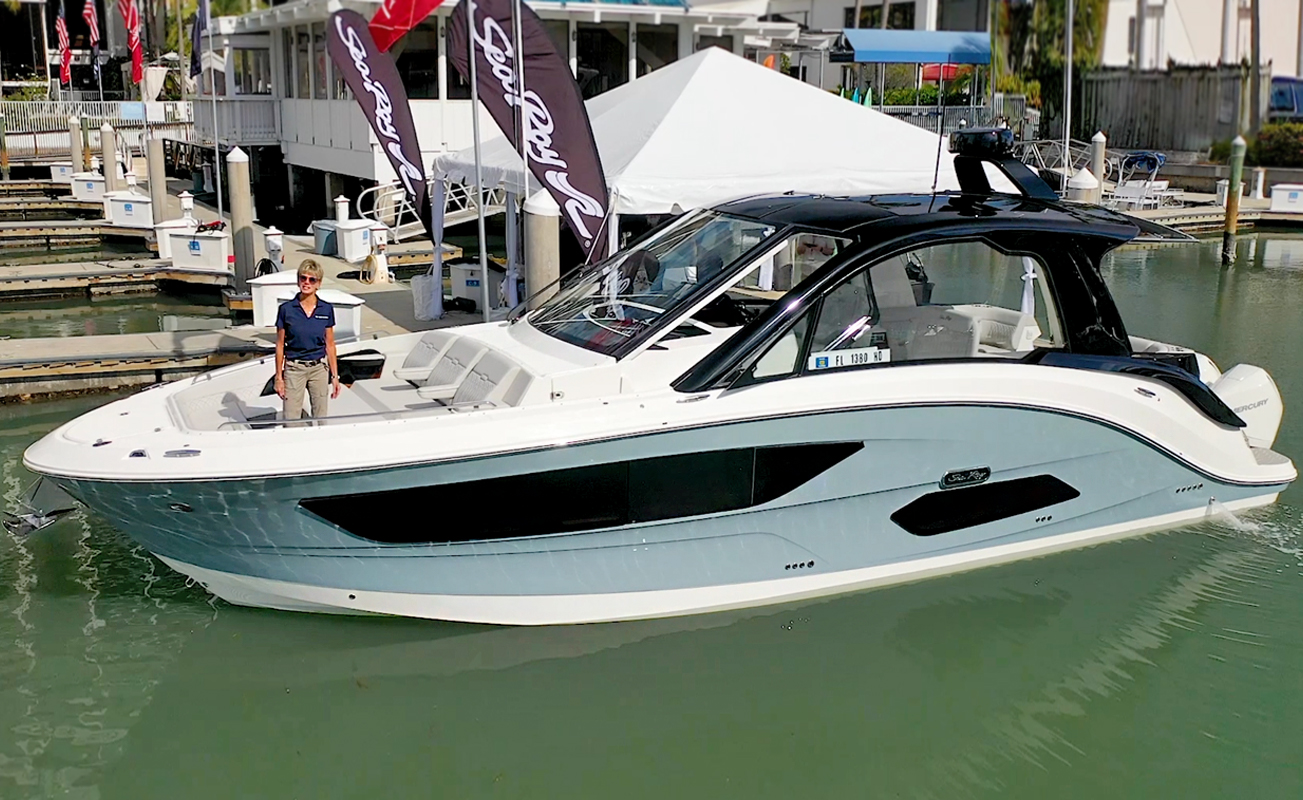 Sundancer 370 Outboard Introduced: Full Video Walkthrough
Marilyn DeMartini and Ryan McVinney explore the new Sea Ray Sundancer 370 hybrid boat.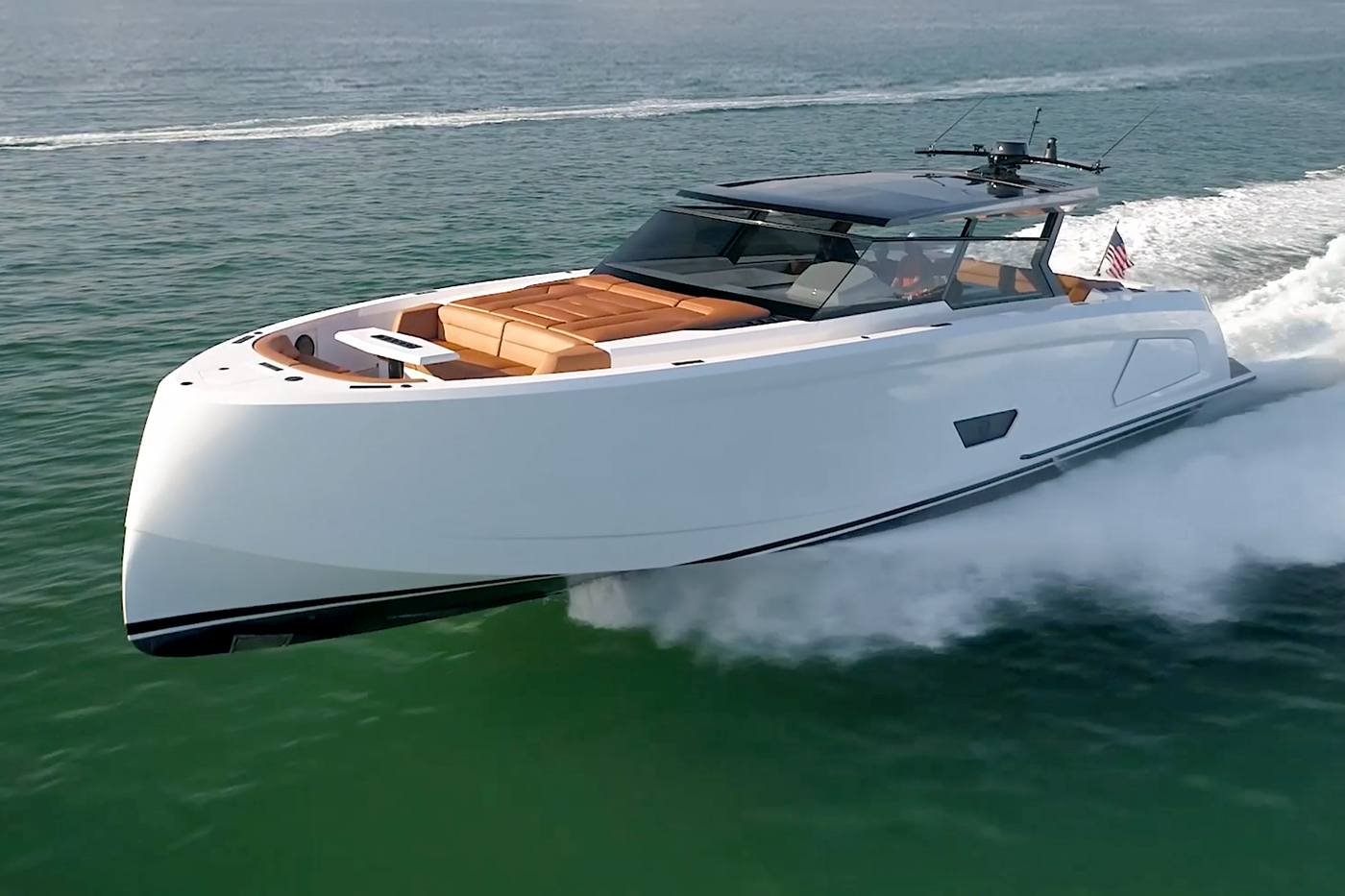 Vanquish Yachts VQ58 Video Review: A Pure Power Machine
Marilyn DeMartini reviews the Vanquish VQ58 motoryacht - a pure power machine!