Not every boat owner is a natural-born salesperson, and that's why many folks choose to work with a yacht broker when it's time to sell. And there are benefits to the relationship; for one thing, brokers want to sell your boat almost as much as you do.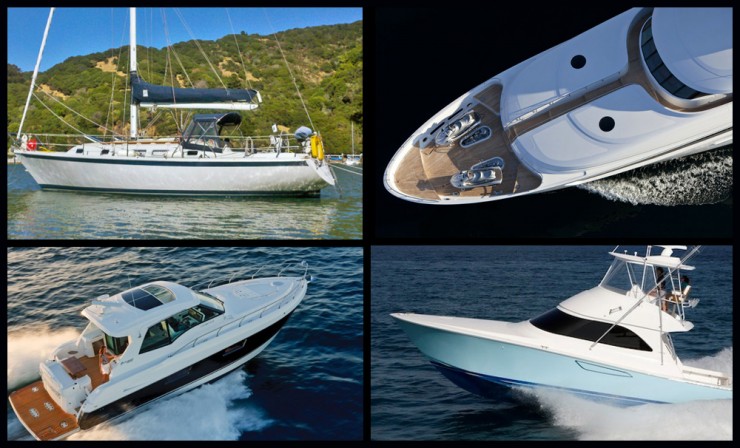 You'll also save time, as the broker will handle most of the work for you, including pricing, listing, and advertising. Just as advantageous, though, is the exposure for your boat. Plastering your yacht club, marina, and Facebook page with "For Sale" signs can't equal the power of a broker's listing, especially for larger boats with a smaller pool of buyers.
So how do you find the right broker to negotiate your deal? To follow are some tips to get you started.
Where to Look
Seasoned skippers know how to search for local knowledge when cruising. The same is true when hunting for a broker. Dig for leads at your marina or boatyard. Ask your contacts on the dock who they've used, and pay attention to those who've relied on the same broker for more than one sale, as that could be a solid recommendation.
Another good resource is a professional organization, such as the Yacht Brokers Association of America, which offers a certification program for its members. Certified brokers have taken an exam and pledged to follow a code of ethics. Violation of the code can result in loss of their certification and membership. You can consider a non-affiliated broker, too, as many are quite good, but it makes sense to do your homework and vet all of the candidates. (Read more about Certified Professional Yacht Brokers in The CPYB Designation: What Does It Mean?)
What to Look For
Experience helps, particularly if you can find a broker familiar with the type of boat you have and its unique market (a powerboat with pod drives, for instance). A broker with knowledge of your boat's type will also understand your needs and have the know-how to assist you along the way.
For instance, a broker is charged with correctly pricing a boat; a savvy professional will steer you toward an asking price that will attract buyers while giving you full value. An experienced broker has a very good idea of what a boat will sell for. When evaluating the experience of a broker, research the brokerage firm and the professional history of the person you want to work with. You can even cold call your best broker prospects about one of his or her listings to determine how they represent a boat.
Explore the Extras
Take note of any special services offered by a particular firm. Some brokers, such as Denison Yacht Sales in Fort Lauderdale, FL, will create a video of your boat in addition to a photo gallery for use online, which is where many buyers go today to do their research and shopping. When interviewing firms, ask how the broker will advertise your boat. Some brokers will use multiple platforms, such as print, the Internet, and social media. If your vessel is high-end, ask if advertising will be international, so you get global reach. We think the best bet—and one you want to make sure the broker uses, of course—is YachtWorld.
Personality Traits
A broker's responsibilities include showing the boat to prospective buyers, so be sure the professional you choose represents themselves and your boat in the best light. If this is your first experience with a broker, consider choosing one who enjoys educating his clients, since you may want accurate and thorough explanations of how the entire process works. Many boat owners say a good broker is responsive, too. Because the sale of a boat can be a long, emotional, and arduous process, you want someone who will answer your questions and get back to you promptly.
The Price of Doing Business
How much will you pay a broker for his services? For the most part, brokers typically take a commission off the top once the vessel has been sold. The industry standard is 10 percent, although for large yachts, the fee may be negotiable. When the same broker lists the boat and finds a buyer for it, that broker gets the whole commission. But most boats are placed in a multiple listing service. If another broker finds a buyer, the commission is split.
For more info, read
Related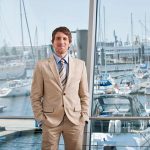 How to Become a Yacht Broker
A primer on starting a new career as a yacht broker in the marine industry.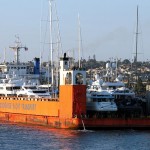 How Do You Ship a Boat You Just Bought Overseas Back To The USA?
If you buy a yacht overseas or in a remote location, you need to figure out how to get it home. Here...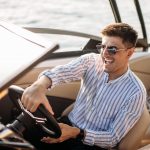 How to Sell Your Boat: Tips For A Quick Sale
A complete guide to selling your boat online from listing to documentation.