Using a  yacht broker to help you buy a boat and using a broker to list and sell a boat is extremely important, especially when it comes to mega yachts and super yachts. The services of the broker, whose job it is to help you make well-informed decisions, secure a fair purchase price, and ensure the transaction process is professional, expedient and as stress-free as possible, are imperative. But, how do you choose the right broker for your specific needs?
Selecting a qualified yacht broker is a serious step, as the professional you choose will be charged with the considerable task of leading a prospective seller or buyer through the intricate process of investing in or relinquishing the rights to a weighty financial investment. All professional yacht brokers offer the same essential services, but when dealing with super yachts, mega yachts and luxury yachts, you want to be sure to find a professional with experience in and a deep knowledge of this niche market.
A good place to start the search is with friends and colleagues who have worked with brokers before. You can also research companies that specialize in this type of service. When doing so, look closely at the company and its reputation. How long has it been in business, and how many mega yachts has it sold? Also note which specific vessels it's brokered sales for. The quality of the yacht sold can say a lot about the company that managed the listing.
There are many benefits to working with a company that has deep roots in the mega yacht market. They have sophisticated strategies for marketing and promotion, for instance, and the most reputable brokerage businesses will have a sizable inventory of super yachts in their listings. In addition, the professional yacht brokers who work for these companies are considered experts in the field, and have a deep familiarity with the intricacies of each build. "The people who sell high-end luxury yachts know the market and know what to look for," says Cindy Ross of Camper & Nicholsons, a company founded in 1782 which today has 37 brokers on staff and 11 offices worldwide, including locations in the top international yachting hubs. "These superyachts are ships, really, and are completely different from a 60-footer. A reputable broker is very in tune with this particular market and the clientele. He knows what to look for and knows what a customer wants from a yacht."
Camper & Nicholsons is one of a few companies with a global presence, and those worldwide connections can also benefit the buyer or seller of a megayacht. "Our offices work together. If a broker in Miami has a customer interested in a yacht that's in Monaco, he can call over to an office there and arrange for his client to meet a rep overseas who can show him the vessel," says Ross.
When choosing a broker, experts say it's also critical to find someone you're comfortable with and can trust. "You can determine right away if you have a rapport with someone," says Ross. "You want to know you can pick up the phone to call the broker at any time, and that the broker will be there to help you and guide you so that you can make an intelligent decision. That all goes back to having a good relationship."
For more information of choosing the right team to work with, see the article Choosing a Broker.
Related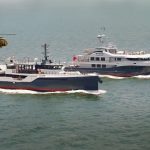 Gene Machine & Gene Chaser Superyachts: YW LEGENDS EP. 6
LEGENDS Ep. 6 features billionaire Jonathan Rothberg's superyachts Gene Machine & Gene Chaser.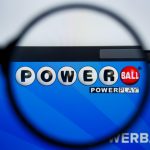 Record Powerball Jackpot Winner Yacht Options
Ryan McVinney rounds up yachts that tonight's powerball jackpot lottery winners could afford.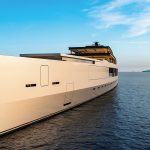 Poetry: A 424-foot Superyacht With An All-Natural Sea Pool
A brand new superyacht concept released at MYS22. Take a tour around the striking vessel.