For many yacht owners tenders are a vital all-purpose workhorse used for everything from going to the pub to ferrying supplies and spares. Yet all too frequently little or no thought goes into which model is be best suited to an owner's needs.
Carrying capacity
Don't be enticed into sacrificing this in the name of economy, or to minimize stowage requirements. Of course, it's always possible to make multiple trips ashore in the dinghy, but there's always the temptation to put one extra person on board – and we've all seen dangerously overloaded dinghies.
In any case, a tender that's relatively lightly loaded is faster under power, easier to row and gives a more comfortable, drier ride. If the deflate facility on the pump is used to remove as much air as possible, even relatively large inflatables can be made to pack down to a conveniently small size.
Safety
You're often exposed to the greatest risks that you'll meet afloat when in the dinghy – statistically a dinghy ride is more dangerous than an offshore passage. Stability is paramount and adequate buoyancy also an important consideration – a boat that sinks when swamped is clearly dangerous. Inflatables score highly on both counts, although it's possible to retrofit good buoyancy into hard dinghies, and an inflatable collar around the gunwale increases ultimate stability enormously.
Speed machine?
A fast planing dinghy can be a great attraction – there are many small RIB-like tenders that will happily buzz around at 10 to 15 knots – and can be a great option for those who spend time in anchorages far from facilities or shore. However, it's also worth considering the downsides – as well as the extra cost and weight of a larger engine, they use significantly more fuel. In addition, many smaller models won't plane with more than one or two people on board, which can defeat the purpose of a fast boat.
Alternative propulsion
The importance of this should never be underestimated, yet far too many people are complacent about the risk being swept out an anchorages or estuary in the event of the outboard failing. A dinghy that rows well is therefore an important consideration.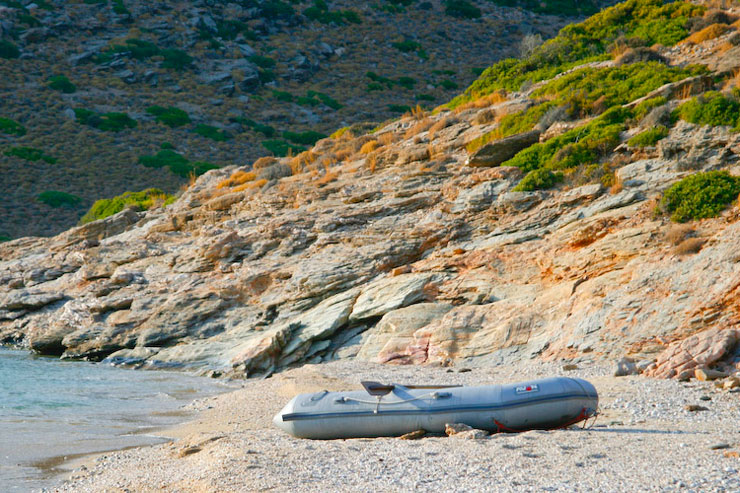 Hard dinghies score particularly well in this respect, although an inflatable that's lightly loaded – choose a size a little larger than the minimum needed – has the potential to be relatively good in this respect. It's likely to need longer oars than standard – six feet is a minimum to make the boat row well and eight feet is ideal, if you have space to stow them.
It's also important to ensure the boat is fully inflated, to its recommended pressure, to prevent sizable proportion of your effort going into distorting the tubes rather than driving the boat forward. For anyone who doubts this, with two people on board my 9'6″ Avon is usually as fast as outboard powered 7'10" dinghies, and often quicker if I'm on my own.
Rigid dinghy or inflatable?
Inflatables win points for stability and buoyancy, while rigid dinghies are easier to row and are intrinsically more robust. Hard dinghies generally tend to be the prime choice for as a tender kept in a boat park ashore and used to reach a swinging mooring. In this case stowage on board is not an issue and inflatables are not so well suited to staying permanently inflated. For similar reasons, many long-term cruisers prefer a rigid dinghy over an inflatable, often choosing one that folds or nest in two halves to reduce the deck space needed for storage. See more on inflatable tenders in the boats.com UK feature: How to pick the perfect inflatable tender.
What type of bottom?
Inflatable keels are nearly always worth the extra initial cost. They improve speed under power – and therefore fuel economy – and provide more directional stability when rowing. Hard-bottom inflatables and small RIBs are even better in this respect, tend to tow better and provide protection against damage if the boat needs to be dragged up a beach. However these benefits come with additional weight and they won't pack down for stowage in a cockpit locker.
Material types
Fabric coated with Hypalon, a rugged synthetic rubber, is arguably the best material for inflatables – it's very resistant to degradation in sunlight and easy to repair. As a result there are still many 30-year-old Hypalon dinghies in regular use. However, it's also an expensive option and therefore now only accounts for a small percentage of dinghy sales, although its use in more prevalent in quality RIBs.
The alternative is a fabric impregnated with PVC, which has the potential to be long lasting, especially if seams are heat bonded rather than glued. However, repairs are more difficult as it's difficult to get patches to stick and the material has less resistance to sunlight than Hypalon.
Are two better than one?
A small second dinghy can be a boon to long-term cruisers and those with big boats and commensurately large crews – it can transform life on a swinging mooring or at anchor, much like a household with two cars. It also means that, in the event of one tender being stolen or otherwise disabled, any disruption to your plans is minimized.
Don't forget the anchor!
Most of us are guilty of not routinely carrying an effective anchor in the tender, but it could be the last defense against getting swept out to sea in an anchorage with a strong offshore wind, or an estuary with a fast ebb tide.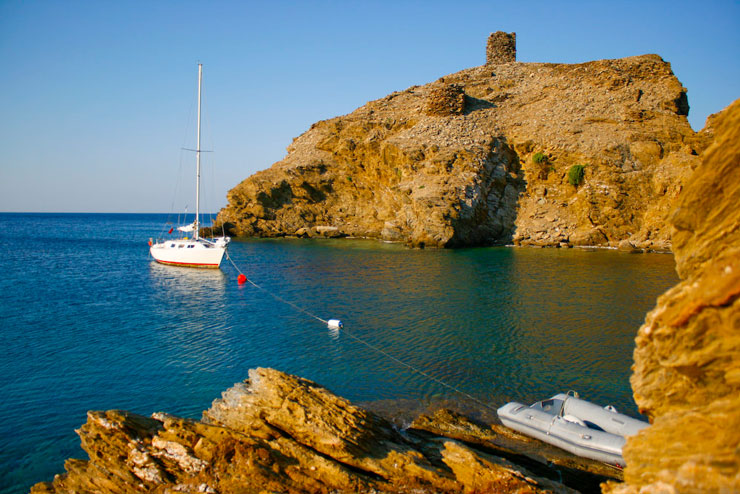 Related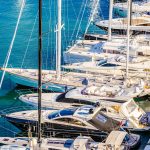 Boat Trader Research Points to Increases in Consumer Spending to Upgrade Boats
Marilyn DeMartini summarizes recent reports on the marine industry, boat prices and sales da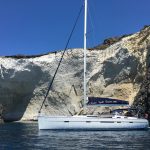 Fall Cruising Focus: Milos Island
Zuzana Prochazka reports on fall cruising around the Greek Islands.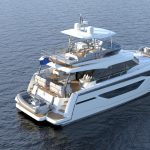 Sneak Peek: 6 Top New Yacht Models
Here's another sneak peek of six new power and sail designs.