Old bluewater cruising boats never die; they just cruise different waters. The Cheoy Lee 44 is one such boat, and anyone interested in making long ocean passages without blowing the budget should consider this design.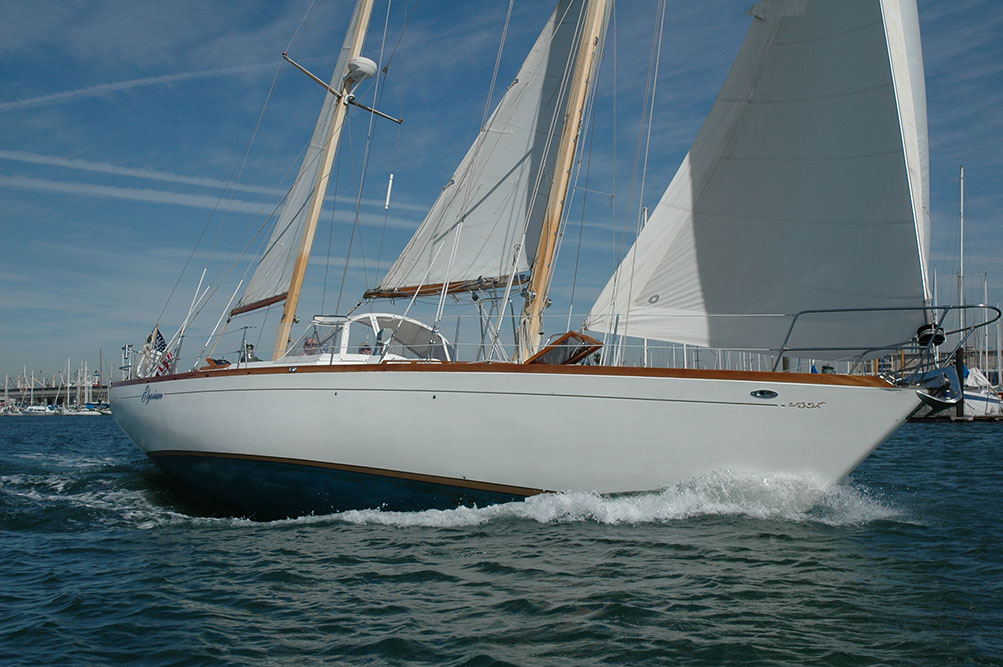 Cheoy Lee is a well-established company that started building wooden, steam-powered vessels for commercial purposes in 1870. By the 1950s, the yard had diversified and started building wooden sail and power pleasure craft. It successfully entered the U.S. recreational boating market in the 1960s. Around this time, the yard became a frontrunner in the development of fiberglass and sandwich boat construction. It also began working with an impressive group of naval architects, including Robert Perry, who designed several boats for the yard between 1975 and 1978. The Cheoy Lee 44 was built from the late 1970s to the very early 1980s. It developed a significant following during that time.
The Cheoy Lee 44 is a moderate-displacement cruiser with a low cabin top and a sleek profile. It was available in center or aft cockpit versions, and with ketch or cutter rigs. The 44's hull is heavily laid up and does not use a liner—the stringers and bulkheads are tabbed to the hull and deck, which makes the design fairly stiff. Under-body structures include an elongated fin keel with internal ballast and a skeg-hung rudder. Design lines are lovely overall; it has a fine entry, a wineglass-shaped transom, and relatively low freeboard.
Cockpit, Deck, and Rigging
Whether rigged as a ketch or sloop, these boats are easily managed either short- or single-handed, and carry 900 to 950 square feet of sail. The spars are deck–stepped, and in some cases, wooden. If the thought of vertical varnishing makes you apoplectic, you can paint the spars with Awlgrip or replace them with aluminum.
The 44's deck is teak planked. With their age, many of these boats have needed deck replacements, so take that into account on any boat you're considering buying. Also, the hatches and ports have been a source of consternation, earning the boats the nickname "Cheoy Leaky" or "Leaky Teaky." Look for a boat where the previous owner has already replaced them, as repairing them can be a very expensive job.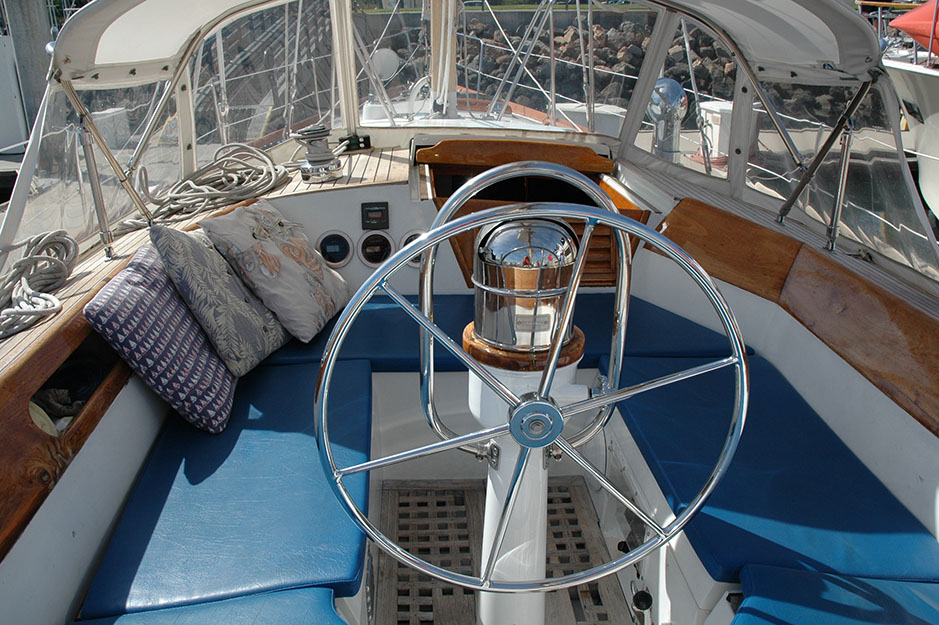 The center-cockpit model provides a seating area with a deep well and has great angled seat backs that make it comfortable. The cockpit itself will seat six easily, and is a good width for bracing with your feet when heeling. The companionway is offset to starboard and there is plenty of good bulkhead space for the installation of instruments. Overall, the center cockpit provides excellent visibility and has a secure feeling to it.
Layout and Accommodations
Below, the Cheoy Lee 44 provides large, open spaces with a modern two-cabin, two-head layout. The master stateroom is situated aft and has a giant fore-and-aft bunk and lots of hanging locker space. A vanity faces the bed and a full head with separate stall shower is located to port.
Moving forward, there is a very large navigation station combined with desk/office space in the starboard walk-through. The port galley is well thought out. That's because the designer, Bob Perry, is a bit of a chef and makes sure his galleys are efficient and workable. The main salon features an L-shaped settee to port, a straight settee opposite and a double drop-leaf table connecting the two.
Forward to port is a second head/shower combination and then the V-berth. Some of the 44s came with an overhead hatch in this cabin, but some didn't. In those that didn't, it might feel a bit cramped and dark. Interior stowage on the 44 is excellent and the number of drawers and cubbyholes make most other boat owners jealous. The open design of this interior, which was built over 30 years ago, still speaks to the way we entertain and use living spaces on a boat today.
Cheoy Lee has produced over 5,000 vessels of all kinds over the years. The majority of its business today is in motor yachts of the 100-plus foot variety, and its reputation for good craftsmanship continues. About 15 years ago, the yard moved from its location near the new airport on Lantau Island in Hong Kong  to a state-of-the-art facility at Doumen on the Chinese mainland.
Cheoy Lee really shines with its well-organized owner association. It's made up of a group of boaters who like to discuss and share extensive information about their models, which include the 35, 42, 44, and 48. That means an added benefit of owning this timeless cruising boat is that you join a brotherhood of like-minded sailors.
Today, a nicely kept Cheoy Lee 44 will sell for around $90,000. That's not bad for a cruising boat that can go the distance.
Specifications: LOA: 43'10" • Beam: 13'3″ • Draft: 6'0″ • Displacement: 27,200 lbs • Sail Area: 930 sq. ft. • Fuel Tankage: 200 gal. • Water Tankage: 150 gal.
For more information, visit Cheoy Lee.
Related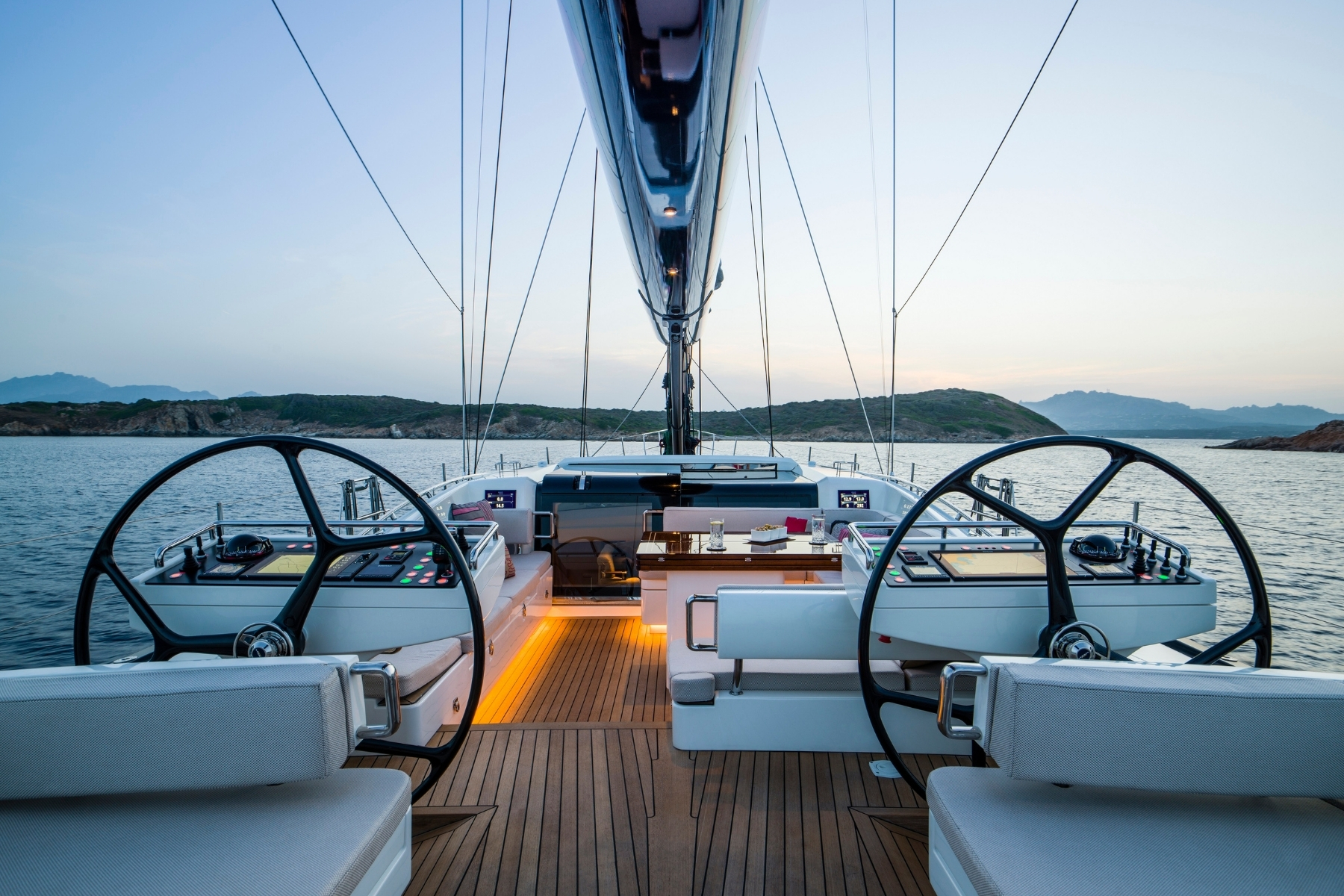 Best Sailing Movies: 33 Top Boating Films To Watch
Check out these not-to-be-missed sailing films and boat movies.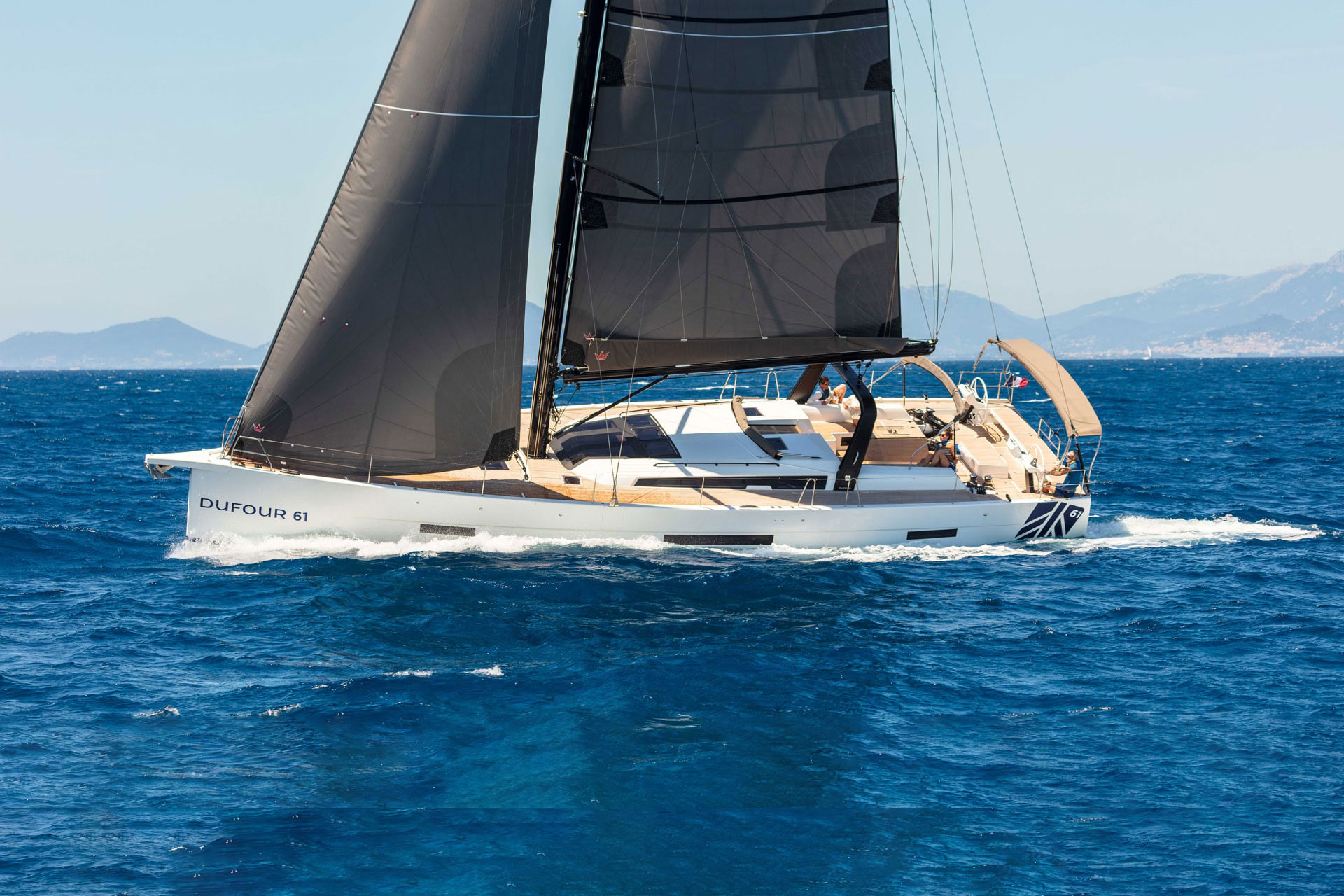 Dufour 61 Review: A Flagship Inspiring Confidence and Wanderlust
Zuzana Prochazka reviews the Dufour 61, a sailor-friendly, bluewater cruiser.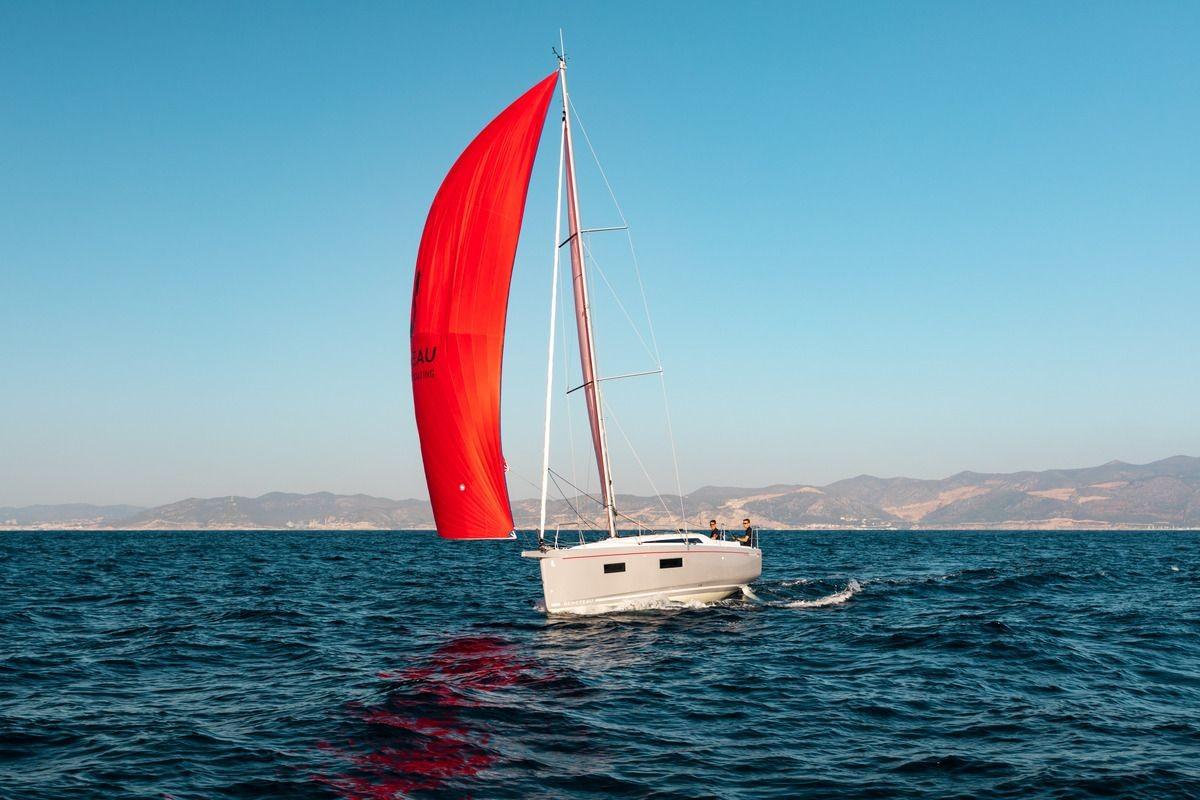 Beneteau Oceanis 34.1 Sailboat Review
Reviewing an entry-level family cruiser worthy of a close inspection.