A few of my friends recently embarked on a yacht charter in the British Virgin Islands. The group of nine began planning for the trip several months ago as if it were a lunar landing, leaving no detail unaddressed. A few of the friends had chartered before, while others were relatively new to sailing. With a few engineers and educators in the group, they were methodical. They held Zoom calls, created spreadsheets, and even put together a PowerPoint presentation. I was in awe. Was all that work over the top? Or was it the logical way to approach a vacation they spent an entire year anticipating? I interviewed Kevin and Cathy Sebrowski from this ambitious group to get their post-charter reactions.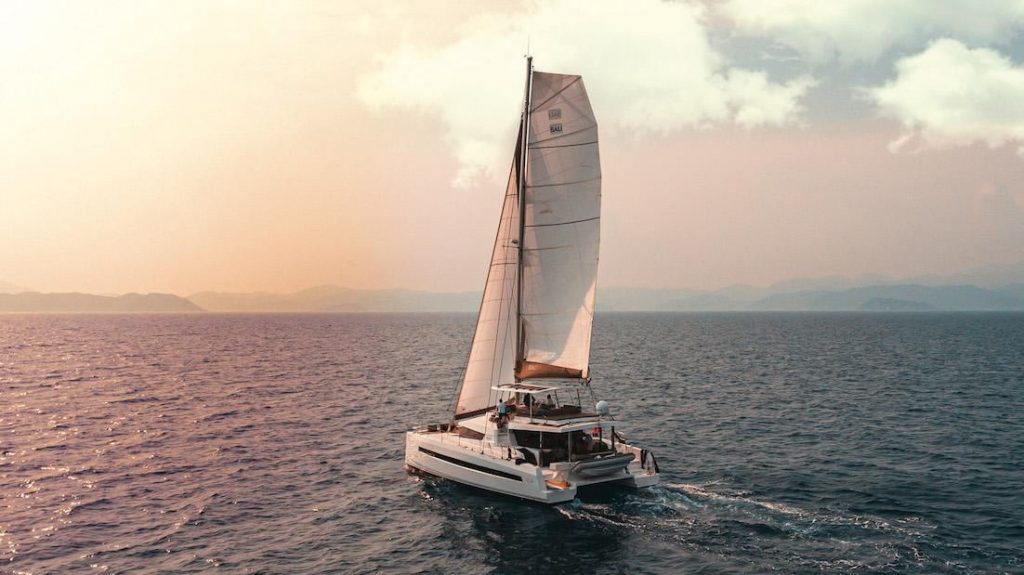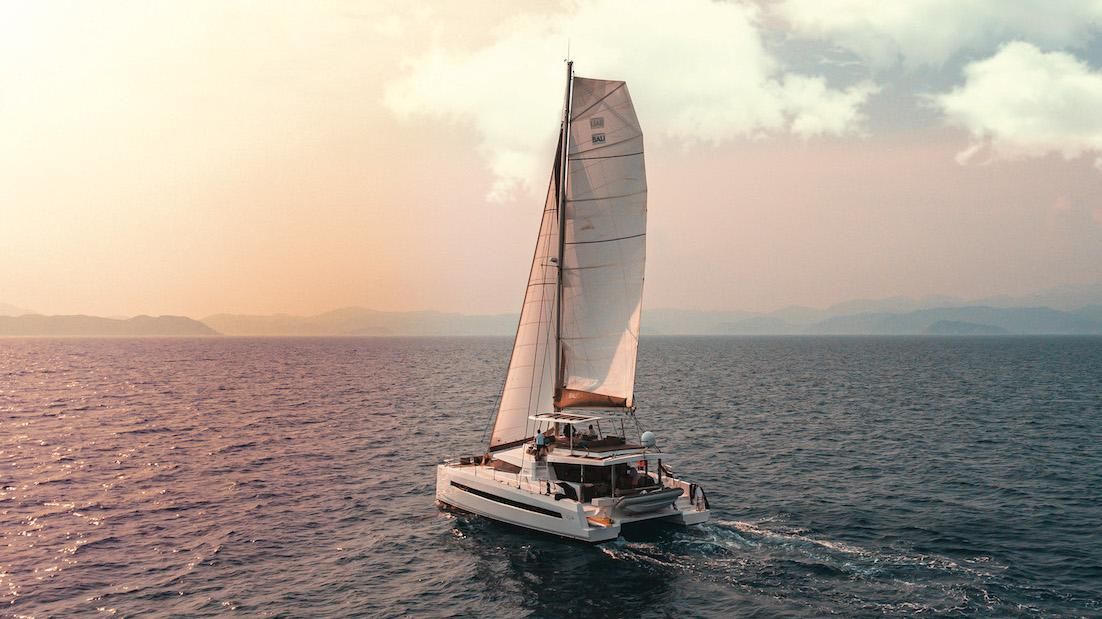 How did your planning begin?
Initially, we created a shared spreadsheet with important lists, food allergies and choices, alcohol preferences, "must-do" items, and contact information. Then we made a slideshow of potential islands and itinerary options.
We then planned a do-able, counter-clockwise sail of the islands to include the group's "must-do's". Once we planned out the island destination for each day & night, we began to look at what activities were on or near each island to fill in the rest of the day's fun. The members of our group who were interested in diving secured dive boat pick-ups at pre-planned spots and times so it didn't take away from the remaining group members' vacation time. Those not diving were able to make other plans when the divers were gone.
Through several planning meetings via Zoom, we transferred the lists to spreadsheets. We used the spreadsheets to create a shopping list and pre-order food for breakfasts, lunches, and snacks. We had grocery stores and liquor stores deliver items to the boat for easy provisioning. This saved us a lot of time and allowed us to depart the sail base as soon as possible.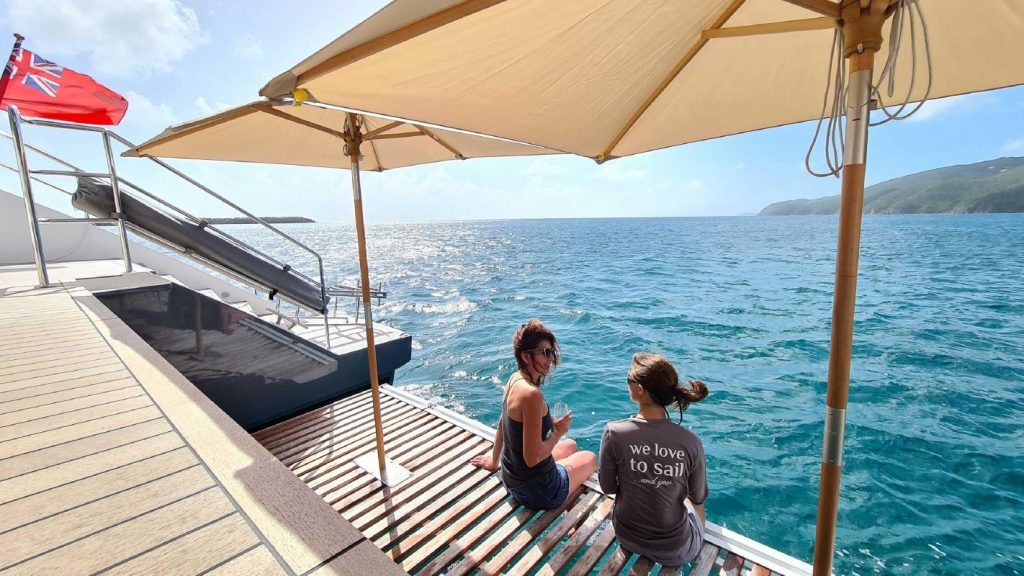 How did your planning and prep make the charter more successful?
At the beginning, our planning helped us learn what each island had to offer. It also allowed us to secure dinner reservations at perfect times. We got docking reservations at the Bitter End Yacht Club and mooring balls at desired locations. We'd created this structure so that we knew where we'd be headed next and were able to stay on course, even when faced with hiccups.
What did you not expect?
Our boat had a few mechanical issues that the charter company had to repair. By sticking to our daily plan, we were able to tell the charter company where to go and what time we would be there. They worked around our activities and locations since we didn't want to change our plans.
We also had a squatter on one of our pre-paid mooring balls. Luckily, we had proof of purchase and were able to involve the harbor master, who then involved the police. Eventually, we got onto our ball. Having a list of phone numbers and email addresses on hand was also key to our quick problem-solving here.
What was your favorite part of the trip?
When you travel with great friends, those connections and shared memories are surely the best part of the trip. However, a few highlights were The Baths, the Bitter End Yacht Club, Conch Island, the lobsters on Anegada, and anchoring in a quiet harbor.
Anything you would do differently next time?
One thing we didn't discuss before the trip is boat etiquette. While everyone on board had previously spent at least one week on a boat, for some, those experiences took place many years ago. We should have talked about water usage and showering, picking up after oneself, storing materials in cabins rather than on the navigation table or seats, and sitting on towels after a swim. Addressing these issues beforehand would have lowered anxiety for some members of our group.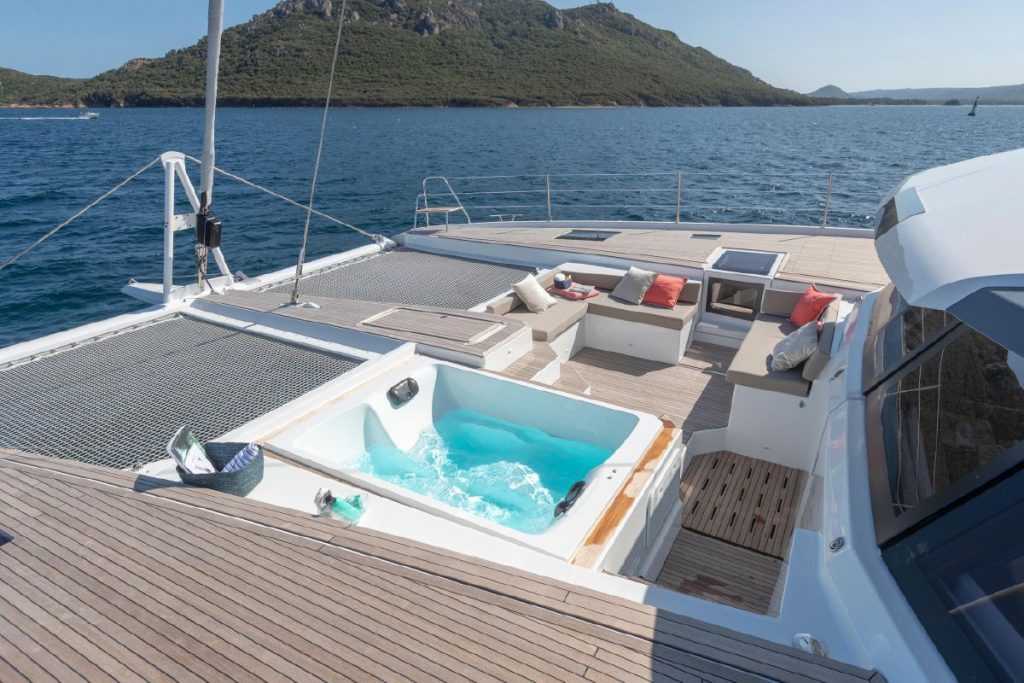 What is your best advice for someone planning their first yacht charter?
The more planning and research you put into the trip, the more time you will have to relax and enjoy fun activities on the sand or water. For our group, having someone who was passionate about the trip and also had sailing experience develop a rough outline was a plus. Working together to research the islands and activities helped get the rest of the group involved and excited. If you know someone who has previously sailed in the area you're visiting, ask them for feedback on a preliminary itinerary to gain extra insight.
The Sebrowskis and the rest of their group approached their vacation with an impressive strategy. From my experience, most charter groups just book the boat and maybe mark off a few provisions on the charter company food list. Do you need a PowerPoint slideshow and Zoom calls? Maybe not, but these are great tools to manage expectations, open up communication, and get people excited and invested in the itinerary. The next time you consider chartering a yacht with friends, consider Kevin and Cathy's approach as a recipe for success.
Editor's note: This interview has been edited for length and clarity.
Related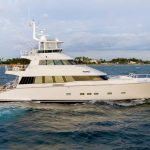 Supersized Sportfish: A 110-footer Built For Entertaining Guests
Take a look at a rare sportfish, built by a Royal Shipyard.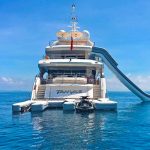 Boat Names: 101 Suggestions For Naming Your Yacht
Top tips to help boat buyers to name their yacht. 'What's in a name? That which we call a rose by any...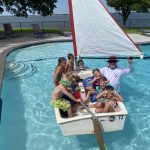 How to Get Children Into Sailing: From Signet To Swan
15 top tips and advice on how to make sailing fun for your children.