Owner: Roger Samuelsson
Estimated Value: $285,000,000
Length: 414 ft (126 meters)
Capacity: 13 guests
An Iconic $285 Million Mega Yacht Steeped In History
The Octopus is now under new ownership by Roger Samuelsson. Lurrsen built the epic megayacht for Microsoft co-founder Paul Allen in 2003, and since then, it has been owned by Jody Allen and underwent a refit in 2021. Samuelsson has inherited a legacy, and one cannot begin to imagine the tales of what has happened on these decks over the last decade. Thanks to her 12,500 nautical mile cruising range, she has traveled from Antarctica to Brazil, the Northwest Passage, and all the way to Timbuktu.
Octopus' midnight navy steel hull and ice-cutting bow are instantly recognizable, and despite being launched over twenty years ago, she remains as relevant and iconic as ever. Octopus is one of the largest explorer superyachts and sparked a new trend for superyacht explorers. Not so long ago, she was one of the world's largest yachts; however, the supersized megayacht trend has continued to grow, standing at a whopping 414 feet is no longer gigantic enough to make the top ten largest superyachts. Still, she is rated the 21st largest yacht in the world.
Espen Øino, a much-lauded designer and naval architect, was responsible for her exterior design, and American designer Jonathan Quinn Barnett designed the luxurious interiors.
Octopus has as many decks as her namesake has legs, with a dedicated owner's deck and a private elevator for easy access. There is an unlucky number of cabins to accommodate a lucky 12 guests and up to 45 crew members. There is also a gym, cinema, basketball court, and a spectacular pool area with bars and an al fresco dining area. The toy list is extensive, with seven tenders for exploring, including the 43ft Hinckley tender, "Man of War II " which comes into its own when guests fancy a day trip away from the mothership. There are also electric foils, SUPs and much more.
Marine Life Galore: Enjoy A Glass-Bottomed Observation Lounge
This superyacht is not for your average lounging holiday but is designed for inquisitive individuals seeking to embark on a voyage to see rare and wild animals and sights in far-flung locations. Two helicopters are stored in their private hangars, providing guests access to remote areas they could not otherwise reach by boat.
Built to the superior ice class, 1A Super, she is designed to operate in challenging ice conditions.
Guests have been able to benefit from the aft-facing observation platform. If you don't fancy getting cold, you can spot polar bears and penguins in your pajamas from the comfort of your chair.
Guests can observe marine life underneath their feet by descending onto the tank deck thanks to the glass-bottomed floor in the underwater observation lounge. Or, if seeing it through glass isn't enough, and you want to get into the water yourself, there is a fully-equipped dive center with a hyperbaric chamber for scuba diving enthusiasts.
While you cannot 'live in a yellow submarine' on board, guests can dive in the Pagoo, for up to eight hours, accommodating eight guests and two crew.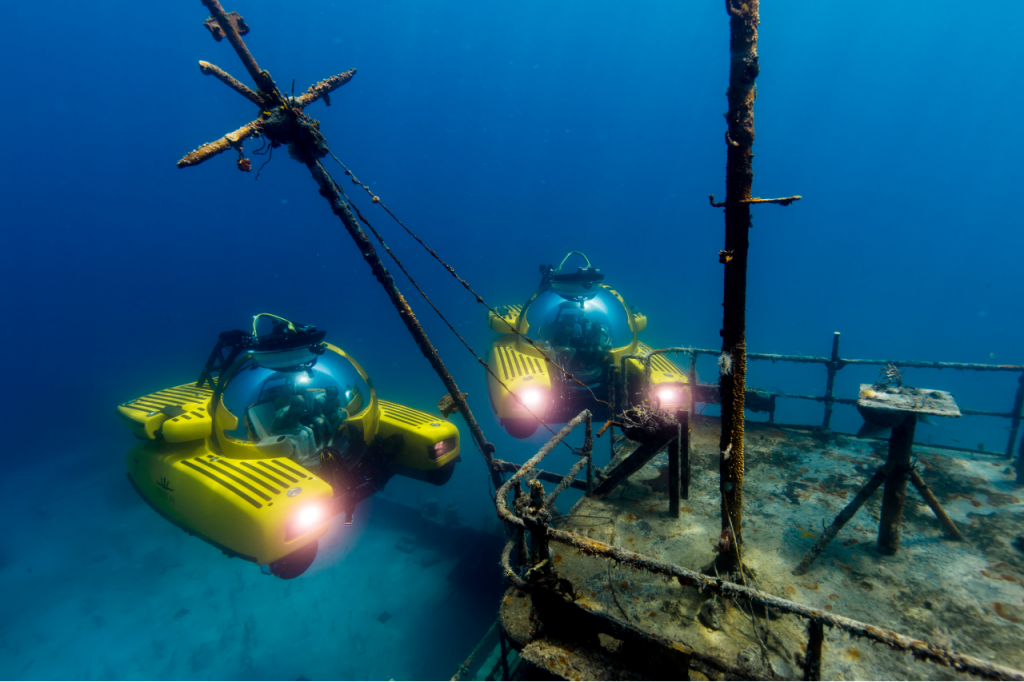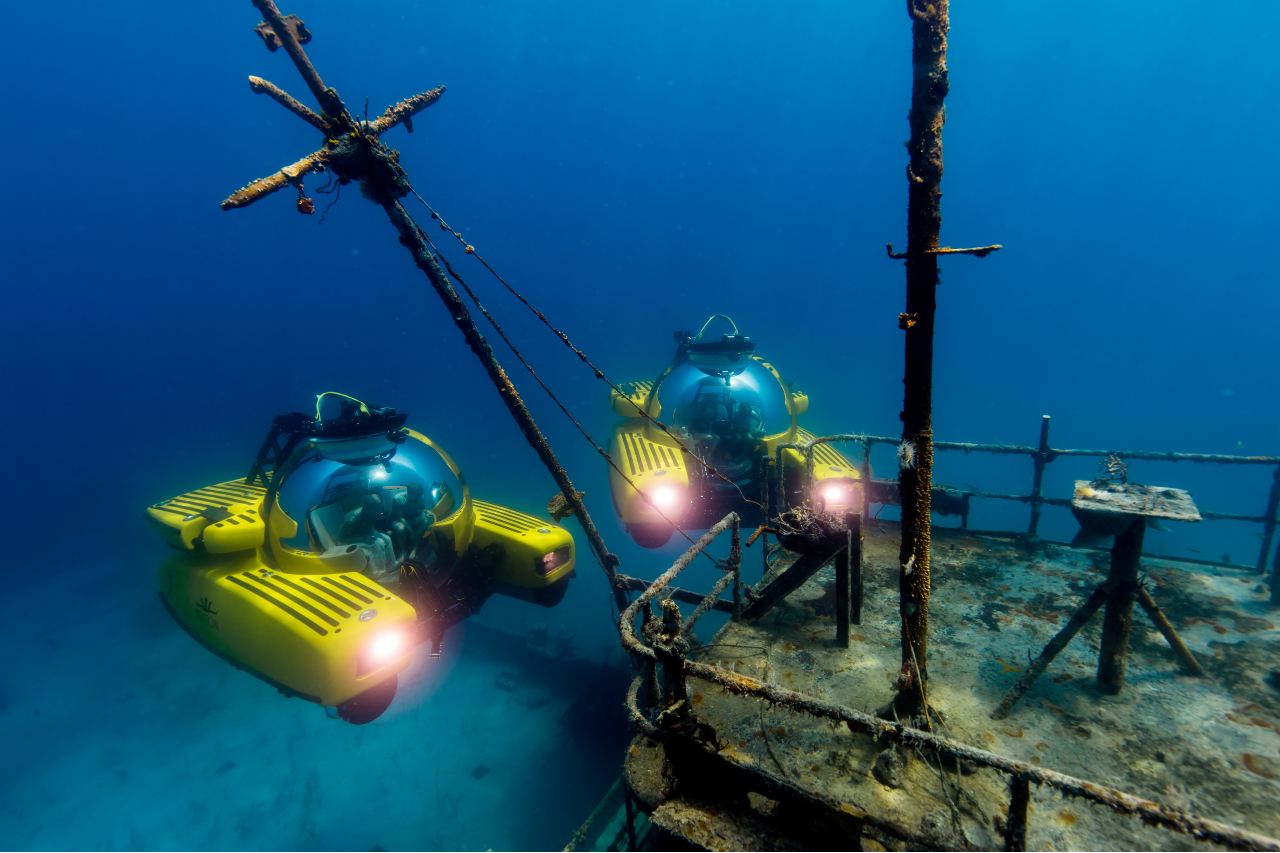 This iconic yacht is available to charter for $2,378,000 per week. Guests who charter Octopus walk away, having seen more than they would on any other ordinary superyacht; if you could call a superyacht ordinary, that is.
Find similar Lurssen superyachts on Yachtworld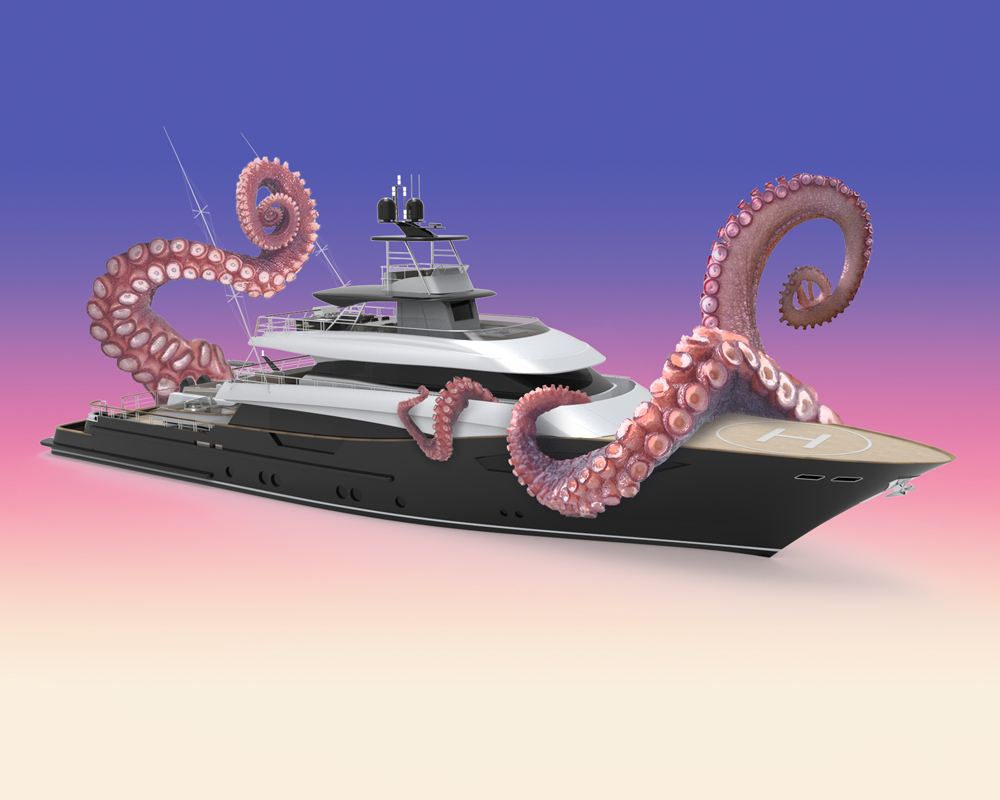 Above: Octopuss NFT superyacht by Cloud Yachts. Image via Cloud Yachts.
Related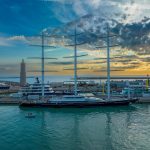 Maltese Falcon Yacht Refit: Sustainable Superyacht Facelift
For optimal efficiency, you should get a refit schooner rather than later.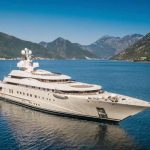 Astonishing 377-Foot Apex Superyacht Pelorus For Sale
Step aboard the magnificent 377-foot Pelorus superyacht, built by Lurssen.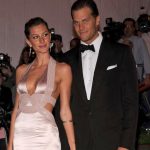 Wajer 77: Tom Brady's Yacht "Viva la Vida"
Tom Brady's Wajer 77 yachts strikes a balance between dayboat and superyacht.