Sailboats, like cars, depreciate dramatically in the first few years, which is why you can pick up an excellent used cruiser for much less than you'd expect. This is the case with the Catalina 445, now in its eighth year. The still-contemporary model offers excellent value and great sailing characteristics.
In 2009, the launch of the 445 signaled the coming of a new line for Catalina Yachts and a new direction for designer Gerry Douglas, who started with a clean sheet of paper. It was the first of what became known as the "5 Series", a new concept that was heartily embraced by the market.
From the start, the 445 stuck to Catalina's philosophy of "designing boats that stand up to real-world conditions, sail well, are comfortable above and below, are easy to maintain, and hold their value." Although you can still order a new 445 from the factory today, a lightly used one can save a lot of money that could go straight into your cruising kitty—so why not consider a brokerage boat?
Decking & Rigging
The double-spreader, 19/20th fractional rig is deck stepped with a construction unique to Catalina. The compression post passes through the deck to a metal plate that in turn serves as the mast step. The support system is metal to metal and doesn't sandwich the deck, therefore relieving it of compression and the resulting potential for sagging or gelcoat cracks. It's a tough, practical approach that has shown longevity on other Catalina models.
With the standard 135% genoa, the sail area of the 445 is 1,002 square feet on a mast that's nearly 64' above the waterline. It comes with either a 4'10" wing keel or a 6'4" fin keel. The spade rudder is designed to break away in case of an underwater collision or grounding, leaving the top 60 percent in place. That's enough to sail with, in an emergency.
The 445's sheeting angles are tight, with extra-long genoa tracks placed well inboard, leaving the weather decks wide and uncluttered. Forward, a divided chain locker houses the Maxwell 1500 vertical windlass and forms a watertight bulkhead. Unlike many recent production boats, Catalina offers 27" lifeline stanchions, which are taller than standard and show an emphasis on safety.
It's a surprisingly strong design for a production boat. Un-reefed in 18 knots of true wind on a two-foot swell with some wind chop, the boat will do 8.5 knots at a 60 degree apparent wind angle—without a creak or a groan to be heard.
Topsides
Undoubtedly, a contributing factor to the sailing performance is the sleek, low-profile design. At 13'7" on the beam the 445 is a bit narrower than most production boats of this size, and it's also lower so it has less windage. The hull is solid fiberglass below the waterline and is cored with balsa from the waterline up to provide strength, stiffness, and insulation. Unlike other Catalinas, where the transom is fitted as part of the deck mold, the 445's transom is part of the hull mold, for added strength. Catalina uses a five-piece construction process wherein the hull, internal grid structure, hull liner, deck liner and deck are all molded separately.
Six to eight people can keep the helmsperson company in the huge cockpit. The seats by the wheels are wide and can accommodate two on each side plus two on raised seats built into the pushpit. Access to the cockpit is courtesy of a nicely sized swimstep, which has two lockers: one for gear, and one that houses two fiberglass propane tanks.
Inviting Interior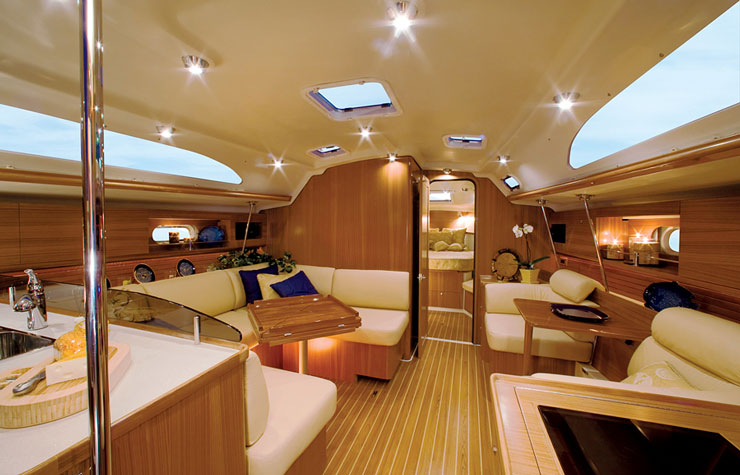 Despite the focus on performance, the Catalina 445 is an elegant, comfortable cruiser. Doorframes are made of aluminum to retain their shape and are trimmed with teak. All interior furniture can be removed without compromising the structural integrity of the vessel, and the boat is also quite open below; there are no partial bulkheads or knees to interrupt the clean lines and layout.
The spacious saloon is a good example. Featuring a U-shaped dinette and a four-way fold-out table to port, you may find it with either a bench seat or twin chairs with a cocktail table to starboard. Just behind that is a forward-facing nav station with a built-in PC tray. Stowage is excellent throughout. Located across from the nav station, the galley has sliding vinyl wire racks that increase locker stowage, and a small pantry ensures food stores are at the cook's fingertips. Even the pots and pans are accounted for, with custom pegs to keep everything in place and rattle-free.
The master stateroom is forward, with an island berth fitted with drawers beneath. Catalina manufactures all its own mattresses, even coating the innersprings to preclude rusting and squeaking. The head of the bed rises electrically so you can watch TV without a mass of pillows. Ensuring maximum privacy, there's an en suite head to port with a separate stall shower. The compression post is also in the head, a good place should there ever be any water intrusion, as the room is made with a molded pan liner that won't be damaged by moisture.
Guests can stay in either the aft stateroom or the port-side utility room–a space that serves double duty. The aft stateroom features a double berth on the diagonal to provide headroom. It also has direct access to the day head to starboard in the saloon. On the other side, the dual-purpose utility cabin may have been configured with two fold-up berths, a workbench and/or a washer-dryer combo.
Today, a 445 less than seven years old may be had for nearly half of the price of a new one—which is a bargain. The boat is completely capable of extended cruising and will also make an excellent dockominium. That, however, would be a waste of a good sailing machine.
See current Catalina 445 listings.
Specifications: LOA: 44' 5", Beam: 13' 7", Draft: 6'11" or 5', Displacement: 23,500, Sail Area: 1002 sq. ft.
Related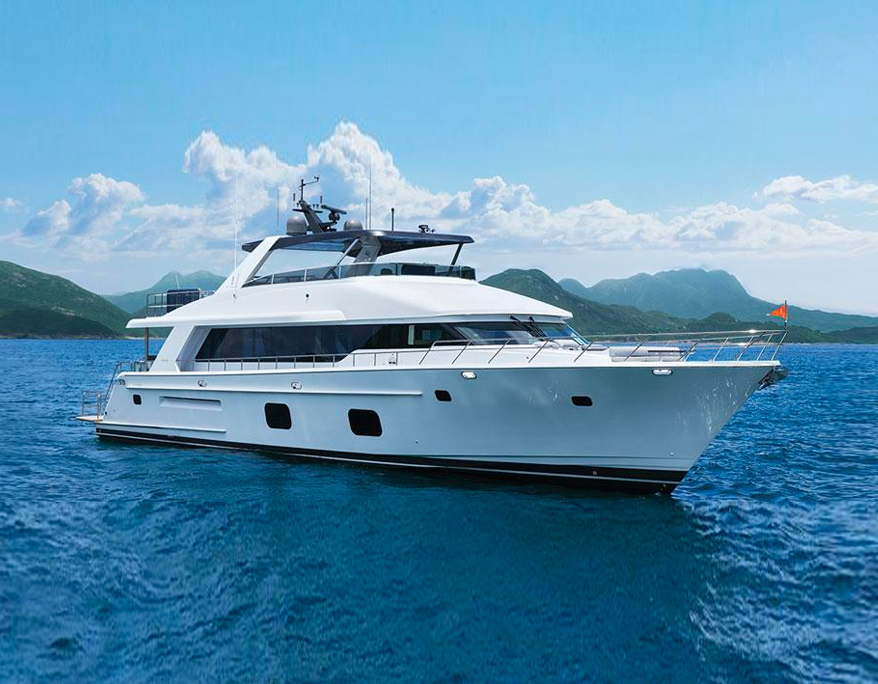 CL Yachts CLB88 Walkthrough Video Review
An in-depth walkthrough video review of a 2021 CLB88 motor yacht by CL Yachts.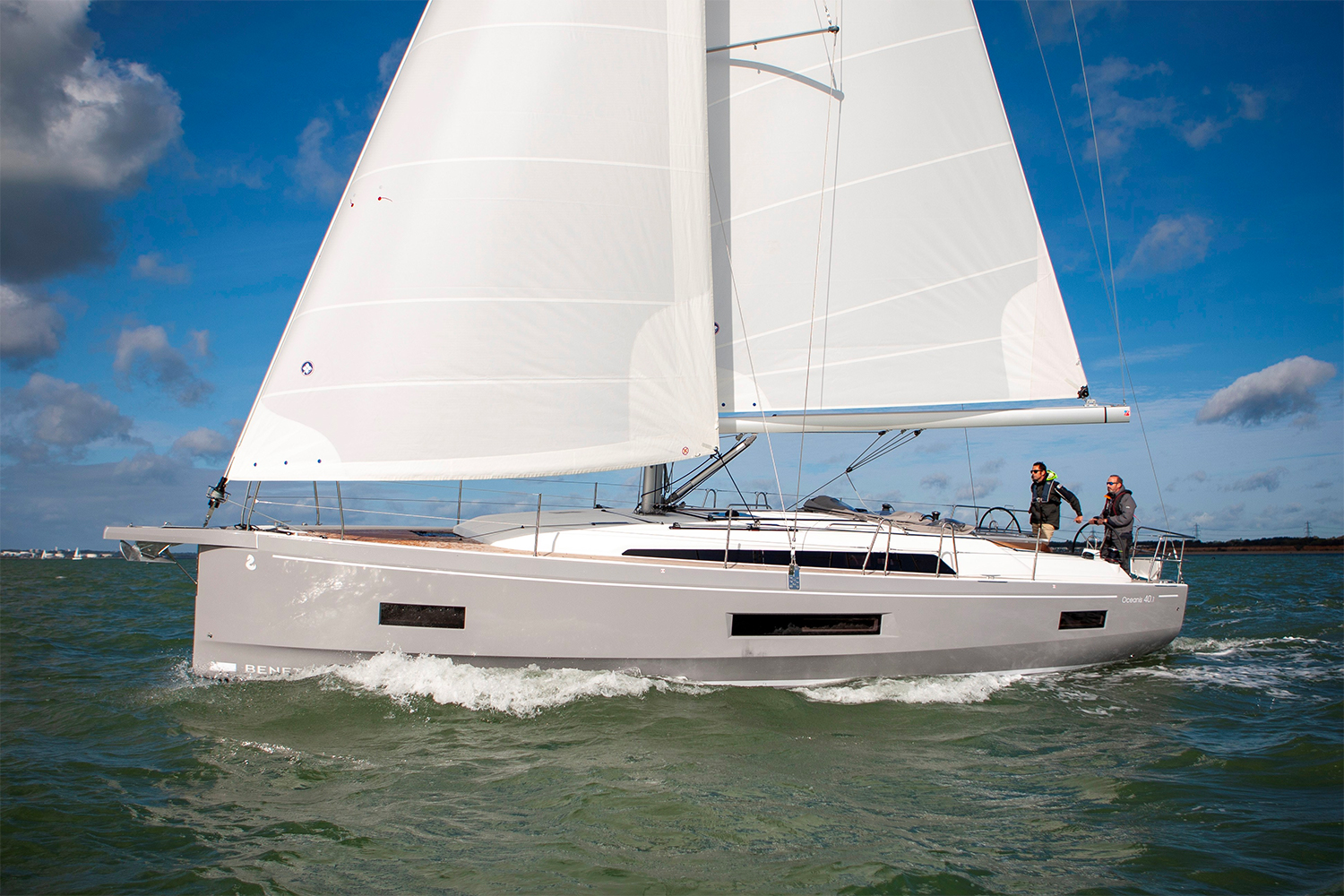 2021 Beneteau Oceanis 40.1 Sailboat Review: Family Bluewater Cruiser
Zuzana Prochazka reviews a 2021 Beneteau Oceanis 40.1 sailboat.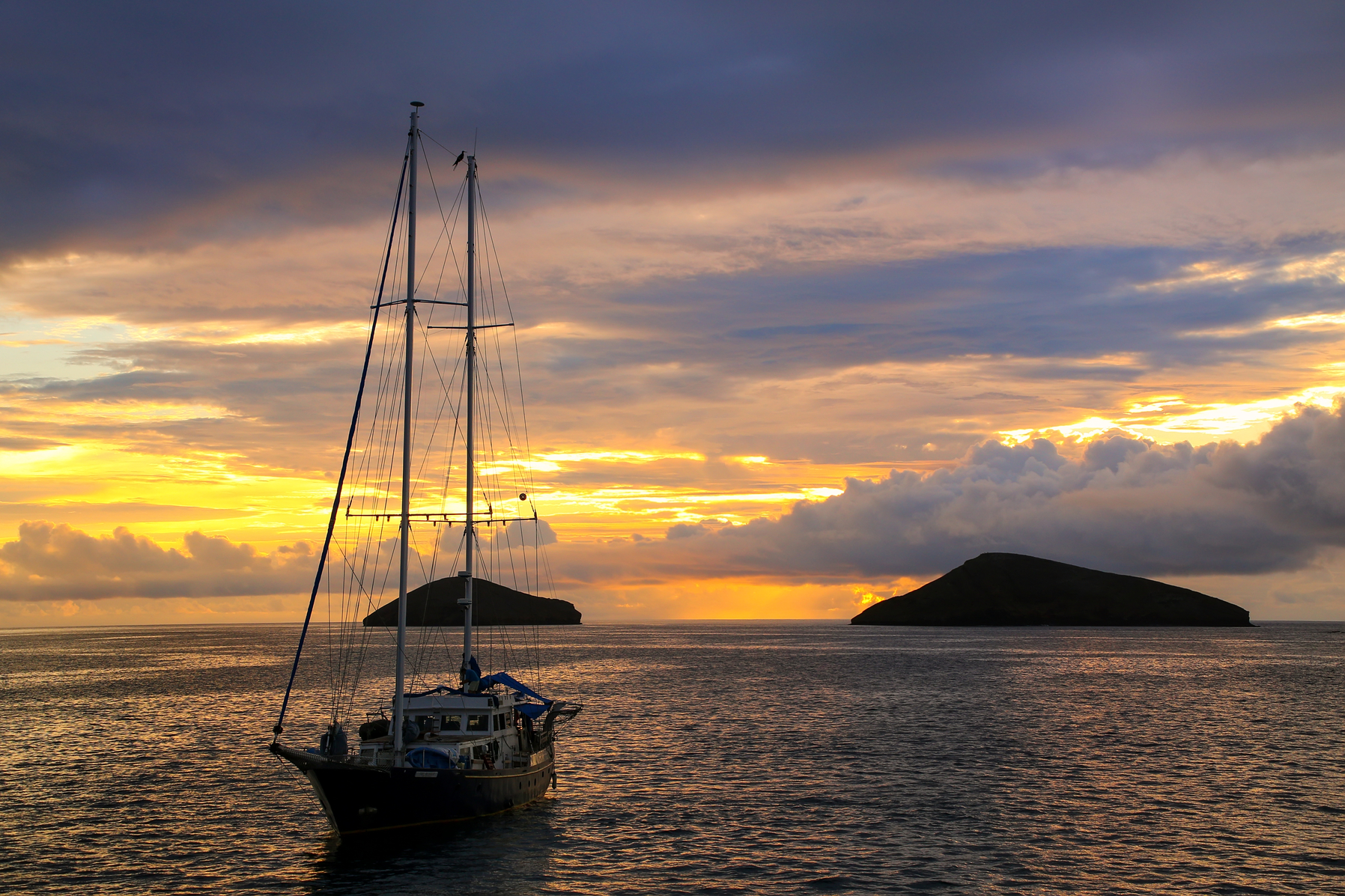 Sailboat Buying Guide: Choosing The Right Sailboat
With so many makes, styles and sizes, how do you choose which sailboat is the right boat for you?