I like the shape of Gerry Douglas' hulls. He's been the chief designer for Catalina Yachts for over three decades, or maybe longer than he really wants to admit, and has built many comely and graceful vessels. My favorite of the older designs is the Catalina 42 and judging from its popularity (1,022 were built over about 25 years) I'd say it struck a chord with others as well. Launched in 1989, the prolific 42 went through a few tweaks and iterations including the Mark II that was introduced in 1995, but these were mere improvements on an already classic design.
The Catalina 42 was the first American yacht in her class to offer three staterooms. When the Mark II was introduced, the changes were small: stowage was added in the cockpit and a two-stateroom layout was offered. A deeper and higher aspect rudder was also added to improve handling and performance and the new boat gained a thousand pounds.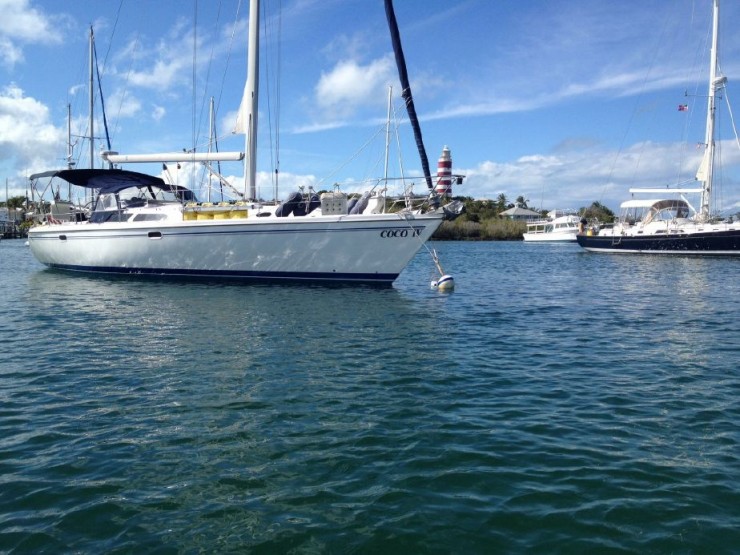 Hull construction is a solid laminate with no coring and a structural liner anchors the furniture foundations. The deck is cored with end grain balsa except where hardware is installed where solid plywood was used. The stern is sculpted to create a swim platform and swoops up from the waterline to the deck at an angle that makes a Catalina profile easily recognizable even from a distance. A small molded-in bulwark adds a foothold when heeling and the lifelines are higher than the competition because Douglas believes there are no tradeoffs when it comes to safety. The fin keel was offered with a six-foot draft but a 4'10" version was created for the skinny waters of the East Coast.
On Deck
Rigged as a sloop, the 42 has double aft-swept spreaders and came with a fully-battened mainsail with lazyjacks. A solid vang was standard. The masthead sloop carries a total of 800 sq. ft. of upwind sail area and the shrouds are set well inboard for tight sheeting angles. Sailing to within 35 degrees of the apparent wind, the Catalina 42 has been a very capable club racer with a PHRF rating around 105.
In their day, Catalinas boasted the largest cockpits in their class and the 42 didn't disappoint. With 6' 8" seats, you can stretch out on either side of a table that became a fixed drop leaf model in the Mark II revision. The helm seat is removable to provide a nice walk-through to the swim platform. The mainsheet traveler is on the cabintop, as is standard on most aft cockpit boats, and two winches on either side of the companionway manage halyards and reefing lines. Most lines were led aft via blocks at the base of the mast so there's no need to leave the cockpit to reef or even hoist the mainsail.
Accommodations
As mentioned above, the original Catalina 42 had three staterooms and the revamp added the option of having only two, which I believe is preferable for the cruising couple with one or two kids or only occasional guests. The master is forward and morphed from a portside Pullman berth with a head in the bow, to a centerline bed forward and the head moving aft to port. A second head is to starboard aft of the saloon settee in both models.
Depending on the year and the number of staterooms, you may find a saloon with a circular settee and an either a straight or L-shaped galley with one rendition offering an outboard-facing nav station with a swing-out seat. Overall, the interior is fairly light with a nice balance of traditional teak and white surfaces. Stowage is very good so the Catalina 42 can be cruised on long coastal runs without running out of room for the necessities.
Performance
The Catalina 42 can hold her own on the club racing circuit and provides a fast weekend cruise even in light winds. Expect to see speeds of six and seven knots on a beam reach with a wind of 12-15 knots true. Auxiliary power will depend on the year. A Yanmar diesel of 44 or 50 HP was offered. Situated under the companionway steps, the engine has fairly good access from all four sides.
A Classic Sails On
As all Catalinas, the 42 was designed around accessibility – to wiring, plumbing and other systems because Douglas believes boats should be low maintenance to maximize the owner's time on the water. It was a smart approach that was copied by competitors.
In 2016, Douglas launched "do-over" to replace the iconic 42 and the pressure was on for the new model to be at least as good. The Catalina 425 was introduced as the latest addition to the 5 Series and time will tell how popular it will be. Meanwhile, those cruising on a budget will find a lot of value in the older 42's that are visible on waters from coast to coast.
Because there were so many 42's built, there are quite a few for sale so it's easy to find a good example of this wonderful boat that sails like a witch, is nimble in tight quarters, and is quite shapely to boot.\
Specifications: LOA: 41'10" * Beam: 13'10" * Draft: 4'10" – 6'0″ * Displacement: 20,500 lbs. * Fuel capacity: 38 gal. * Water Capacity: 115 gal.
See Catalina 42 listings.
Related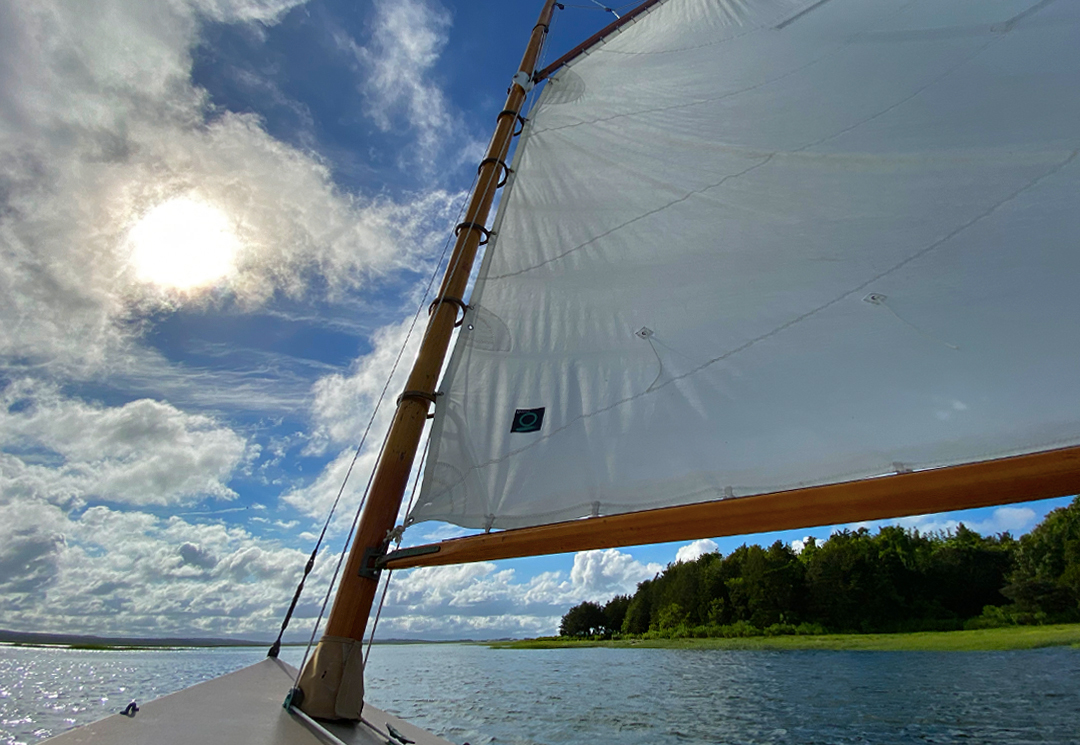 How To Sail A Boat: Learning The Ropes
Like many skills, learning to sail is a hands-on activity that requires practice and patience.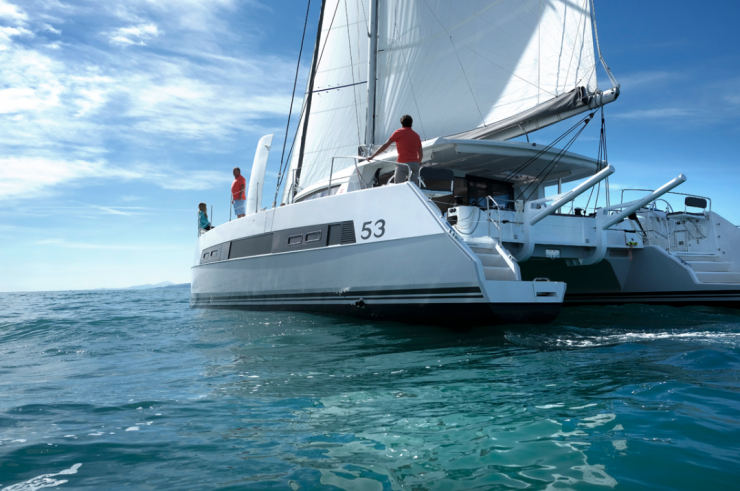 Catana 53 Review
The Catana 53 is a bluewater catamaran that ticks all the boxes.
2018 Annapolis Spring Boat Show Preview
So much to see and so much to do at this year's Annapolis Boat Show and Spring Sailboat Show—find out...