After a few years on the water, most boats change to one degree or another as accessories are added and removed. Consider a Sabre 36 sailboat, well-maintained by the same owner for five years. A potential buyer commented that the Sabre didn't have the autopilot or refrigeration system he was hoping for, and he wanted the owner to lower the price because he would have to invest more money to outfit the boat the way he wanted it. At the same time, the buyer wasn't willing to pay extra for a recently-installed chartplotter.
Although the buyer may simply have been looking at the wrong boat for his needs, buying a boat without all the items on your wish list will cost you more money, eventually. Refrigeration on a boat this size would start at about $1,600 retail for a simple system, and the cost could escalate way beyond that for an engine-driven system. One could buy a lot of ice for that. On the flip side, buying this boat and investing more money in additional luxury items may not allow a return on the investment, especially if these are not items the next owner is willing to pay for—like that chartplotter.
When identifying your dream boat, list all the must-have and wish-list items. Then think of the work you're willing to do—or the money you have left—to invest in these items. One of the advantages of buying a used boat is that the previous owners may have already invested in equipment that is not included in a new model. On the other hand, as a seller you may want to include the value of these items (or some portion of their value) in the list price.
Accessories on your list may include:
Davits
Anchor windlass
Electronics
Fixed heads & plumbing
Internal water tanks and water heating systems
Ovens
Refrigeration
Auto-pilots
Bow thrusters
Sail furling systems
Cabin heaters
Wash down systems
It's one thing to envision the size boat you desire and the way you intend to use it; it's quite another level altogether to decide how to equip it with the accessories that will contribute to your boating pleasure. Accessories matter, as they're costly to install and maintain.  Focus on what you want, what you can afford, and what you're willing to wait for. If you're selling a boat or yacht, include the value of accessories in your list cost but recognize that they may have little or no value to any one specific potential buyer. And if you want to make the sale, you may have to be willing to move a little on the bottom line.
Related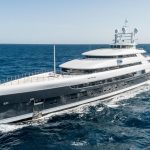 Most Expensive Yachts In The World: Top Contenders In 2022
The top 10 most expensive yachts for sale in the world today.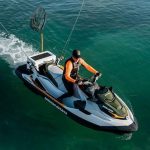 Best Yachting Toys And Boat Gear
Our ultimate roundup of the best yachting toys and gear.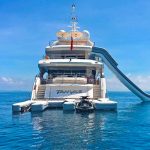 Boat Names: 101 Suggestions For Naming Your Yacht
Top tips to help boat buyers to name their yacht. 'What's in a name? That which we call a rose by any...