Buying a sailboat is not something that most people do on a whim. Like buying a car it is usually a well researched and thought out affair. However, there are so many boat designers and manufacturers, so many options and choices that many people find themselves overwhelmed at even the prospect of looking at online classifieds or the "For Sale" section in the back of a sailing magazine or local newspaper. Even when you do start looking seriously, it is easy to spiral down a rabbit hole of online listings on YachtWorld and other sites such as Boat Trader and boats.com – that all have thousands of reviews, perhaps leaving you feeling further away from finding your perfect boat than before.
However, there are ways to narrow down your search parameters for a sailboat, so you can find the right sailing vessel that fits your specific requirements. To begin one must put aside the quintessential argument of "which is better: a monohull or a catamaran" and leave those popular brand-name debates until later. Instead, asking some specific questions about how you want to use the vessel and who you want to sail with will give you a better idea about the boat that is best for you.
When it comes time to contact yacht brokers and book viewings, there are simple strategies that you can use that will help you ask the right questions, keep track of each boat and make an informed decision. No matter what your sailing experience or budget you can make finding the boat of your dreams a reality.
How Will You Use Your Sailboat?
Knowing how you intend to use your boat is the first step toward finding a vessel that is right for you. For instance, if you are a weekend warrior who will only be spending a couple nights at a time onboard you could opt for a simpler vessel with less amenities. A basic fit out of icebox, small portable cooker and convertible bunks instead of dedicated cabins are all things that the average person can live with for a few days, even a week.
However, if you are planning a long-distance blue-water cruise then you will need a vessel that can provide all those creature comforts plus other amenities such as generous tankage for fuel and water, an efficient stove and a well functioning head or two. This is not to say that blue water boats need to be large, on the contrary. Many a sailor have circumnavigated for years in boats that are less than 30 feet long. Space used efficiently is always preferred to a poorly designed layout on a boat.
Knowing how you will use your vessel will also give you a starting place for deciding what equipment is required. A fair-weather sailor sticking to their local waterways could get by using mobile navigation apps and rely on only a more basic sail wardrobe. While those who set sail offshore usually opt for a more comprehensive built-in chartplotter and radar and carry complete suite of sails and associated gear.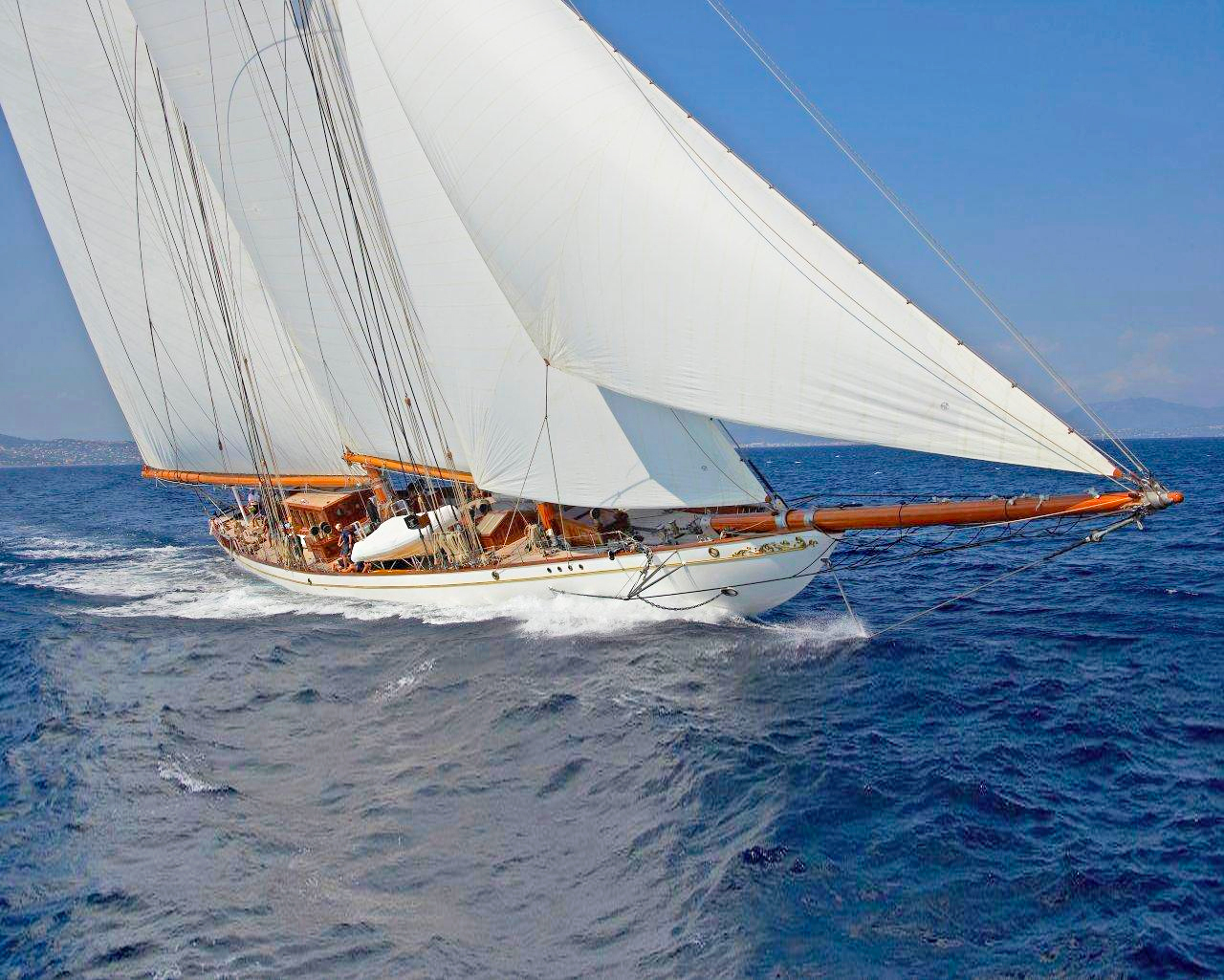 Above: GERMANIA NOVA, a 2011 replica of the schooner GERMANIA for sale on YachtWorld that was originally launched in 1908. This schooner sailing vessel was built at Factoria Naval de Marin in Pontevedra, Galicia, Spain. Unlike the original, she includes a motor, generators and air conditioning, making her suitable for chartering or long distance, bluewater cruising. These are important characteristics to consider in your search for the perfect sailboat. Photo via Black Orange, Euro Trade Centre in Hong Kong.
Where Do You Intend To Sail?
Knowing the environment you intend to sail in is just as important as knowing how often you'll be on the vessel. This could as extreme as wanting to sail to the tropics or venturing to the high latitudes. But even the conditions of same country can be vastly different from coast to coast. A summer day out on the water in New England is different from a summer sail in California.
Tropical sailors often spend as much time on deck as they do down below and so a large cockpit if often sought after. That is, as long as there is lots of shade. Access to the vessel via a swim platform is popular as it makes going for a quick dip an easy affair. And down below good airflow and sufficient refrigeration means it is easy to stay cool down below.
Colder sailing destinations require a vessel with more insultation, and if you are living onboard perhaps a cabin heater. In these climates you often see vessels that have the cockpit fully enclosed, either as a permanent structure or by a removable canvas and clear walled tent. A smaller cockpit may be preferable to allow for a more spacious main cabin, that will be used more often when not underway.
Beyond the weather you may encounter is it also helpful to know if you intend to sail in countries that highly populated or to areas that are more remote. Out of the way sailing destinations demand you to carry more fuel, food and water as there will be far fewer places to resupply. Marina hopping in populated areas will make it easier to stock up several times during a voyage.
Cabin Layout And Accommodations: How Many Berths Do You Need?
Asking yourself a bit about who will be sailing with will determine how many bunks you require, and the cabin layout you prefer. For instance, if you are couple with young children you may like the idea of a center cockpit vessel as the cabin layout includes an aft master cabin that is separated from the other sleeping areas. Or perhaps a catamaran, allowing even more space and privacy in two separate hulls.
If you are not sailing as a family, it might still be necessary to accommodate several extra passengers if you are the type of sailor that likes to entertain. This is especially popular if you are sailing to tropical destinations where friends will be keen to fly in for a visit. And if you plan to take on extra crew for the long passage to those tropical locations then this should be considered as well. Regardless of the number of crew and guests if it essential that your vessel can accommodate everyone comfortably and safely, both at anchor and underway.
Storage and Power Demands: Know Your Requirements
Another very important thing to consider is where will you be storing your boat, either while you are getting ready for an off-shore passage, during the time it is not in use or during the off-season. Do you have access to a local mooring? Do you prefer to keep the boat tied up at a marina? Are there local haul out facilities for maintenance? Is there a hard stand for long term or winter storage?
We bought our boat in 2008 in California and were surprised to learn that as live aboard sailors we had limited options for long term but not permanent mooring. Local mooring balls and anchorages were designated for short stay boats and were regularly patrolled. Most marinas had caps on the number of live aboard boats they accepted, as well as charging increased fees for the luxury of using their facilities everyday.
Where you store your boat will also affect your power storage requirements. Marina hoppers or weekenders with a permanent berth and shore power hook up may not need to carry large battery banks or worry about power generation. People who live on a mooring or are planning a long-distance cruise need to think about investing in solar panel, wind or water generators, or other means of power generation to regularly top up larger battery banks.
Buy A New Sailboat or Invest in Pre-Owned Used Vessel?
There is always a large price difference between cost of a new boat and buying pre-owned. That doesn't necessarily mean one is better than the other. There are advantages and disadvantages of both new and pre-owned vessel.
One big plus for the pre-owned market is that it is possible to buy a luxury boat, built by a reputable brand without the sticker shock of a new build. There are also many, beloved builders and designs that are no longer in production. What are now considered "classic boats" are generally well-built workhorses that will continue to provide good performance for decades to come.
However, if it is in your budget to buy a new boat, you can take advantage of innovations in design and materials that have happened over the last few decades. And, if you are lucky enough to work with a company on a new build then you can tailor the function and design to your requirements. Which mean you can have a boat built to your specifications and don't have to conform to ideologies of 30 years ago.
Regardless of your budget, whether you buy new or pre-owned, it is always important to have a potential purchase surveyed by a qualified marine surveyor. A haul out and marine survey will ensure that the vessel is seaworthy, and you are making a sound investment.
Must Haves And Budget Breakers: Make A List
Finding the prefect boat is a balance between getting what you desire and staying within your budget. A great way is to make a list of "Must Haves." This list should include all of equipment and requirements that you cannot live without. It is important to include both general requirements – number of cabins, layout, size – but also necessary items that can easily stretch the budget – safety equipment, sails, upgrades and luxury items like a washing machine. Having everything written down means you can either ticket them off the list because they are already included onboard, or you can set aside enough of the budget to purchase them after the sale. Even a dream boat that seems to include absolutely everything will require maintenance and upkeep post-sale. A good rule of thumb is to add 20% on top of ticket price of a seaworthy vessel per annum to keep it up to standard.
Brokers And Viewings
You've asked the hard questions, figured out the budget and narrowed down the field. No doubt there has been hours spent looking at boats online and maybe even some tire kicking on the docks, so to speak. A handful of boats have made the potential list and now it is time to book viewings with a broker. A process that can be as pleasurable as it can be painful.
A good boat broker should be knowledgeable about the boats you are viewing and be attentive to your needs and requirements. While we were shopping for boats we were shown a boat covered in pelican poop, one with rotting food in the icebox and a vessel the broker deemed "perfect for a Pacific voyage" but was so neglected it didn't look like it would even leave the dock. If your broker isn't willing to do the leg work or insists on showing you boats that are either out of your price range or don't fit your requirements, find a broker who will.
When looking seriously at a potential boat it helps to come to the viewing prepared. Keep a list of your requirements on hand and don't be afraid to ask questions. Write down details about each vessel and the answers to any inquiries you make. Keeping details notes at the time means you won't forget anything important when you are gone. Take photos or even videos of each vessel, preferable of the same items and areas– i.e.; the head, the cabin, the anchor locker, the galley.
This will allow you to do a virtual walk through later to jog your memory and do a side-by-side comparison between boats. Keep in mind what can be changed and what can't. A bad paint job or ugly upholstery can be changed, an awkward cabin layout or rotten hull can't.
Search Alerts On YachtWorld – Don't Miss A Listing!
YachtWorld has replaced is Personal Boat Shopper tool with a new and improved service called Search Alerts. This great feature allows you to set up alerts for any vessels that are listed that match your specific criteria that will be email to you every week.
Just like Personal Boat Shopper, Search Alerts essentially does the shopping for you. Once you set up alerts for the boats you're interested in, you don't have to worry about missing the next one. And don't worry about too many spam messages either, because If there are no new listings that match your search criteria, you simply will not receive a Search Alert email that week. Although it may be wise to broaden your search criteria in order to receive more listings and set up more viewings with brokers.
Think Hard And Don't Rush Into Anything
When we were boat shopping we lined up more than a dozen viewings in one week. Kate was the second boat we saw in person but the only boat we booked a second viewing for. Don't misunderstand, there was some other strong contenders. We poured over photos and details and had several long conversations about things before we made our second viewing. But, when we stepped onboard for the second time, just moments after potential buyer walked away to "seriously think about things", we knew that everything we were debating was moot. Kate was our boat.
We put an offer in that afternoon and it was accepted. Finding the right boat is like finding the right partner, when you know, you know. Do your homework but trust your instincts.
Related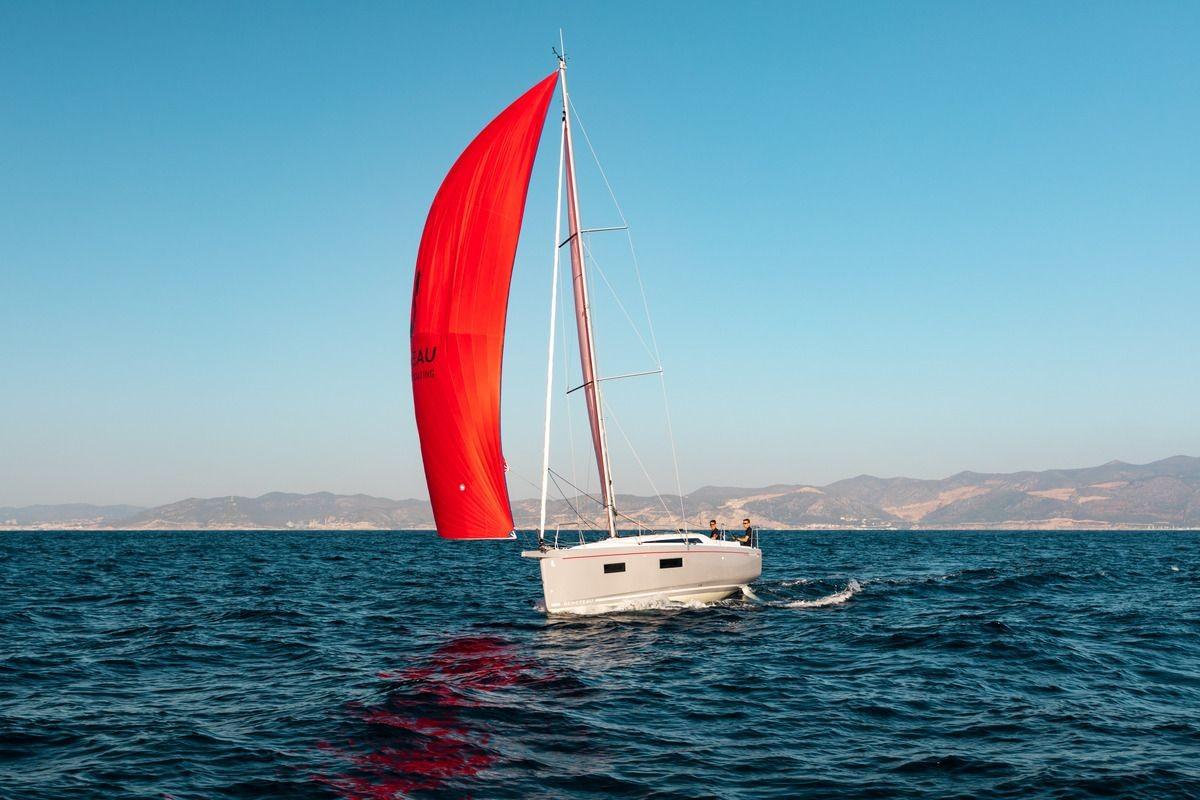 Beneteau Oceanis 34.1 Sailboat Review
Reviewing an entry-level family cruiser worthy of a close inspection.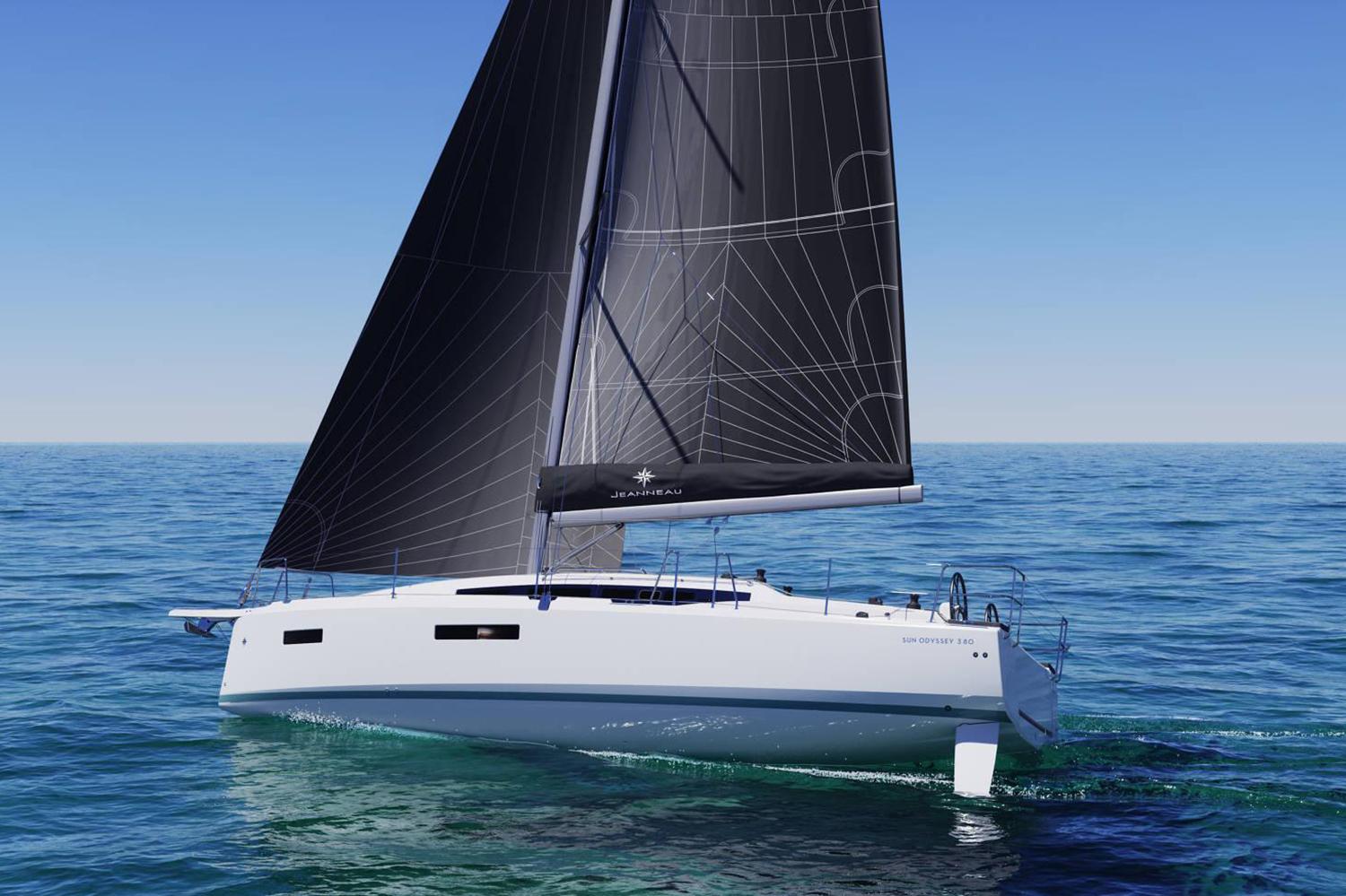 Jeanneau Sun Odyssey 380 Boat Review
The new Jeanneau Sun Odyssey 380 sailboat offers performance and comfort in an approachable package.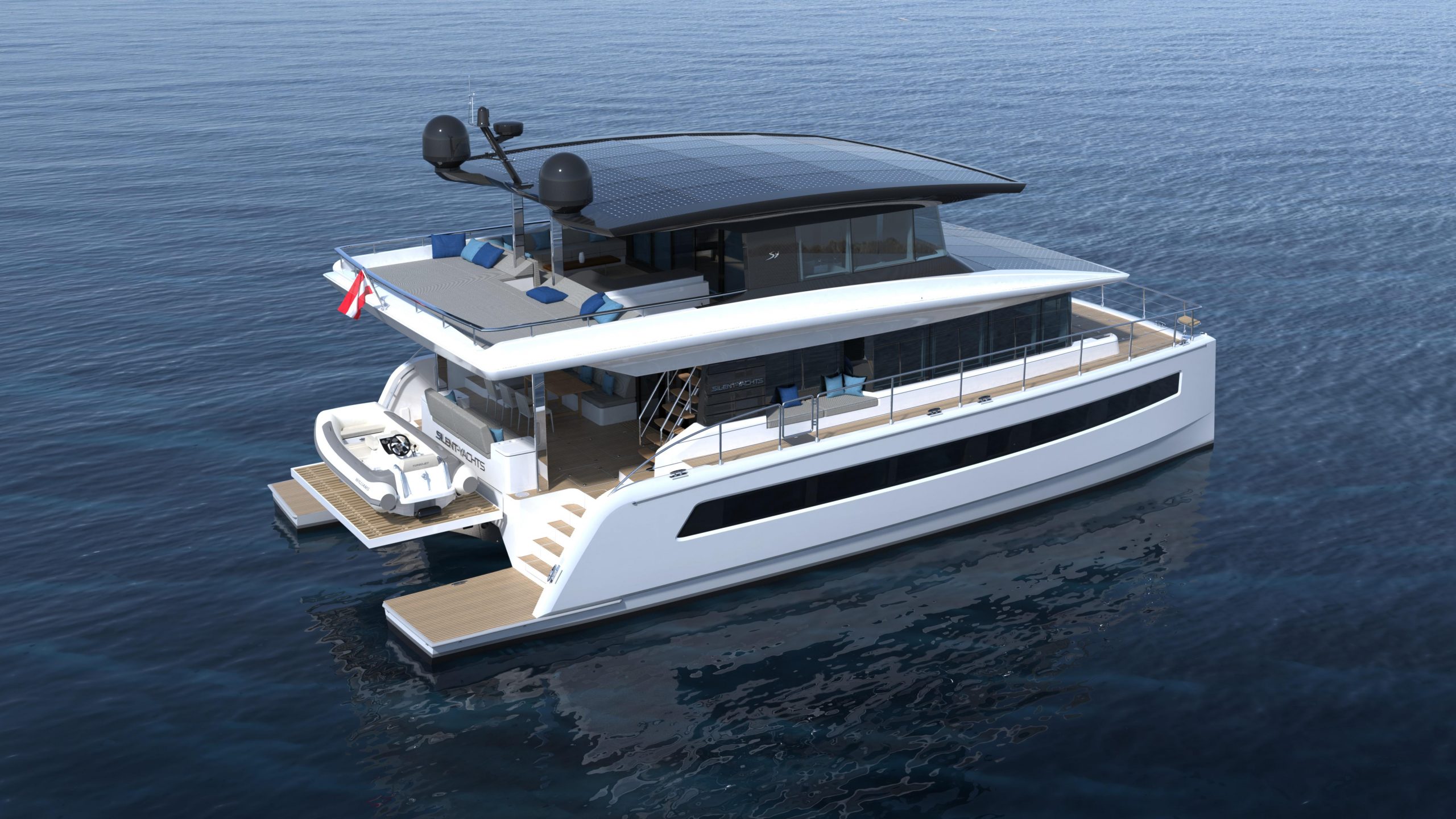 5 Of The Best Bluewater Cruising Powerboats In 2022
5 bluewater cruising motor yachts that can circle the globe efficiently and safely.