Bowriders have long appealed to families and friend groups interested in recreation and leisure, whether that means tubing on the lake or kicking back on a sunset cruise. Bowriders fall under the category of small open day boats that are often referred to as runabout boats, for their ease of use and operability. So if your summer looks like long leisurely days of sunbathing and water sports, this popular vessel may just be your perfect match. Let's take a closer look at bowrider features and design elements.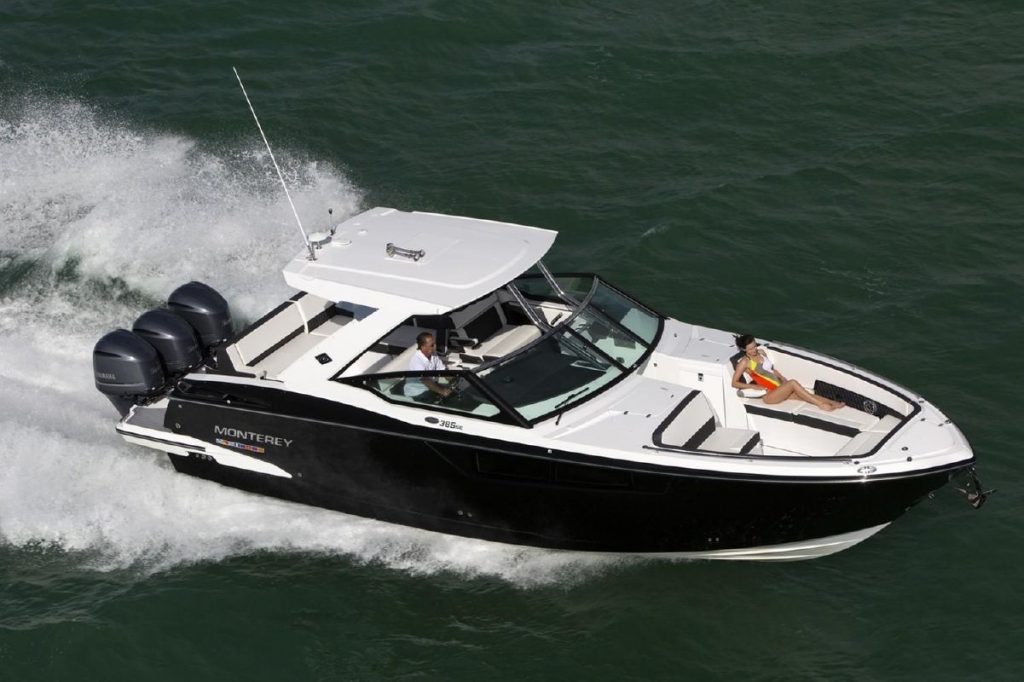 Key Features of Bowrider Boats
Bowriders are best suited to inland waters and lakes. Since these vessels are designed for recreational activities, they have an array of deluxe features. Active boaters will appreciate the bowrider's racks and towers for skiing and wakeboarding as well as its two-tier swimming platforms. Many models also come with premium marine stereo systems, integrated coolers, sinks and wet bars—all ideal for a boat day with friends. Popular add-ons include upholstery, biminis, windlass anchors, motorized awnings, touch-screen controls, LED lights, and underwater lights. You can also find bowriders geared towards anglers with live wells and rod holders. To learn more about the best boats for freshwater fishing, check out our Freshwater Fishing Guide.
Boat Design and Layout
Bowriders get their name from the forward seating in their bow area, which is also the source of the boat's pulling power. The bowrider's helm station is positioned on one side of the boat, usually the starboard side. This creates a passageway through the center to the bow area. The vessel's low, open design also allows movement around the bow that is particularly useful for fishing. For added convenience, bowriders are easily trailerable since most are under thirty feet in length.
The layout of a sterndrive bowrider usually appeals to boaters seeking relaxation and leisure because they have larger swim platforms and sundecks unobstructed by an outboard. This bowrider's motor sits in the back of the boat underneath the transom.
A larger bowrider or a modern crossover day boat with a bowrider-style layout has a stronger seakeeping ability. If you desire the option for ocean cruising, consider a bowrider express cruiser. These boats blur the line between a bowrider and an express cruiser. Most bowrider express cruisers include dual consoles, a cabin, a hardtop roof and a windshield.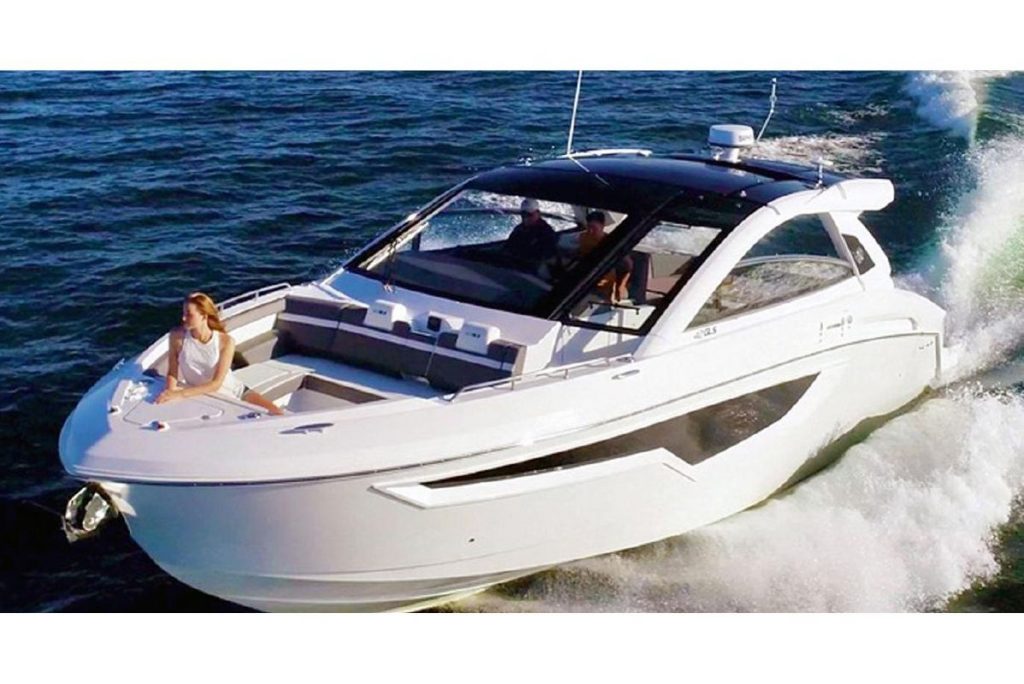 Bowrider Engine Types
Sterndrives and outboards are the two most popular engines for bowriders. Historically, sterndrives have been the preference, thanks to their desirable layout. While outboards tend to have less horsepower than inboards, many newer models are closing this gap. Of course, you can also make up for this discrepancy by fitting your boat with extra outboards. Outboard engines have many of their own benefits like steering ease and increased accessibility. When it comes time for maintenance, tilting the outboard out of the water is quick and simple.
Whether you want to test your skills on the wakeboard or unwind on a leisurely afternoon cruise, a bowrider will take your boat day to the next level. Check out the latest bowrider listings from YachtWorld.
Related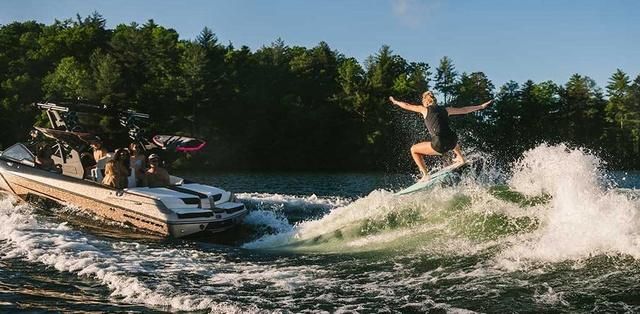 Best Wake Boats Of 2022: A Golden Lineup
These wake boats are more than just boats- they are a lifestyle choice. Read about the game-changing...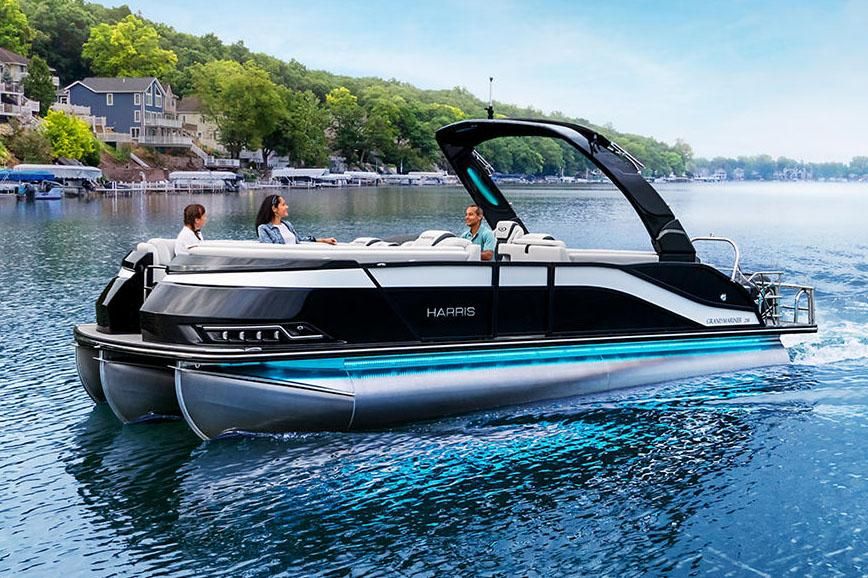 Best Luxury Pontoon Boats Of 2022
Do you want to take the kids out on a pontoon boat which provides next-level fun and entertainment?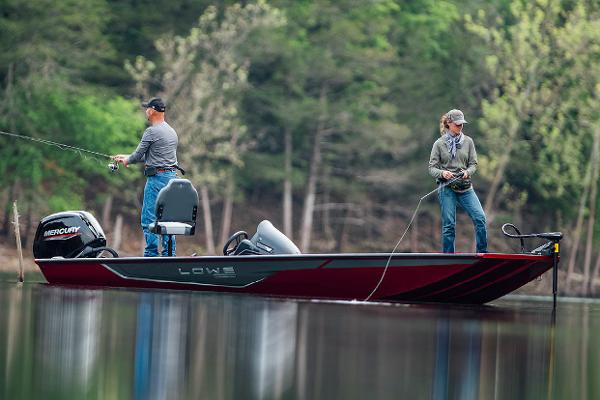 Best Bass Boats of 2022
Find out the top hottest bass boat models released in 2022.