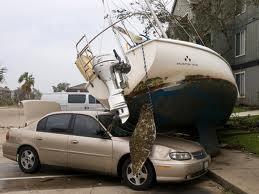 Choosing boat insurance can be a complex task and has a big impact on your experience as a yacht owner—as I found out a few weeks ago during a storm, when my sailboat's mast was crushed by a falling tree limb. Since then, I've had more bad news. I thought that my homeowner's policy would cover my property while it sat in my own yard; the boat wasn't in the water, so why did I need separate boat insurance?
Unfortunately, a boat stored on land or "sitting on the hard," as the saying goes, needs its own insurance to be covered. It turns out my homeowner's policy had a nice little clause called "limits of liability" for boats being stored on my property, in plain, albeit small, text that I never considered. And as it turns out, this clause is quite commonly found in homeowner's insurance policies.
So, let my experience guide you. If you have a boat being stored anywhere on dry land, unless you can afford to lose it, insure it with specific boat or yacht insurance that covers its "actual" replacement value. (To learn more about "actual" value versus "agreed" value, and how it changes the cost of your policy, read What's the Difference Between Cheap Insurance and Inexpensive Insurance?)
While I did recover a small amount to defray my loss, the $1,500 "limit of liability" in my policy did not come close to covering my investment. This insurance oversight has put a major crimp in my latest boating project, and I'm now trying to decide whether to scrap it or if the hundreds of hours of work is worthy of even more investment.
Live and learn, read and understand the fine print on both your yacht's policy, and the one you keep for your homeowner's insurance. Standard policies can't be counted on to cover boats sitting in your yard—only specific boat insurance will do.
Related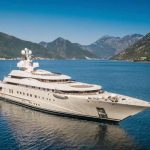 Astonishing 377-Foot Apex Superyacht Pelorus For Sale
Step aboard the magnificent 377-foot Pelorus superyacht, built by Lurssen.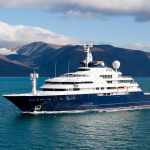 Celebrity Yacht Octopus: All Deck And No Legs
Find out more about the iconic $285 million mega yacht steeped in history.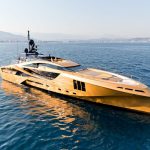 How to Sell A Yacht: Expert Advice From A Superyacht Broker
Are you selling your yacht? Find out why it may be worthwhile using a broker.