Peer-To-Peer Yacht Charters: A Growing Segment
Boat buying behaviors are changing, as younger generations prefer to rent products rather than owning them. There is a drive towards peer-to-peer boat rental platforms, which provide users with total flexibility. The boat rental marketplace has seen a significant uptick in bookings and the online market share is predicted to grow significantly over the next ten years as tech-savvy Gen Z and Millennials' buying power strengthens and older generations become more connected.
Through leveraging technology boating has become more accessible, not only to beginners but also to experienced cruisers and boaters without the budget to buy and maintain a boat. Dipping your toe into a boating lifestyle has never been easier, and boaters no longer need a deep knowledge base to enter the boating market. The marine industry is becoming more inclusive, allowing more people to benefit from an improved sense of wellbeing, being outdoors surrounded by nature. While the marine industry has historically attracted those with deep pockets, it is becoming more affordable.
By boat size, the 21 to 35 feet segment held the largest market share in 2019 and is expected to continue on this trajectory. North America has the most significant online boat rental market share and continues to dominate because it is home to boat manufacturers, the ever-growing popularity of watersports, and its temperate climate and natural landscapes; inland waterways offer freshwater and saltwater boating. Unsurprisingly Europe is the second largest boat rental segment.
Younger generations prefer to rent products rather than owning them. Image credit: Click & Boat
A Circular Product: Environmentally Friendly
Boats are a valuable and underused resource. It is estimated that boats sitting in the marina typically get used only ten days per year. But rental platforms offer the perfect solution to improving the utilization of vessels, resulting in a circular economy.
Click & Boat: The Butterfly Of Peer-To-Peer Rental Platforms
Since 2013, when peer-to-peer boat rentals began to take off, the boat rental industry metamorphosed. Lots of rental companies were suddenly competing in the same space with the same business models. Key players in the market include Boatsetter, GETMYBOAT Inc., Brunswick Group, BRP, Beneteau Group, Blue Bay Marine, Blue Boat Yacht Entertainment Company, Boatjump, S.L., Click & Boat, GLOBE SAILOR, Incrediblue, and Le Boat. But as a result of rapid growth, financial investment and some shrewd acquisitions (including German agency Scansail, French agency Oceans Evasion and competitor N°2 marketplace Nautal) Click & Boat has strengthened its position in the rental market. Almost ten years later, Click & Boat has emerged as the 'caterpillar-to-butterfly' of boat rentals- and is hailed as the top rental company in Europe. On the platform, which connects private and professional boat owners with sailing and motorboat enthusiasts you can book a private yacht for a half or full day or even for a couple of weeks.
During the past nine years, the company has developed and refined the platform, broadening its net, bringing together thousands of boat owners and renters worldwide. Last year, the platform featured 40,000 listed boats globally and has over 1M registered members. The Click & Boat community brings together sailing enthusiasts, professional sailors (cruises, regattas, yacht races, solo sailing) but also sailing novices.
Founders of Click & Boat, entrepreneurs Edouard Gorioux and Jérémy Bismuth are boating enthusiasts who identified the merits of boat rental through their own experiences of sailing holidays. Jeremy is a motorboat guy, and Edouard is a sailing expert. In 2013 they founded Click & Boat. What could be more suited to a boating rental head office than a floating houseboat in Paris?
Click & Boat head office is on a houseboat in Paris. Image credit: Click & Boat
Yacht Charters That Harness The Power Of Humans And Technology
Click & Boat focuses on optimizing user experience by adopting a hybrid model, harnessing technology, combined with a personal touch. They have engaged a sales team consisting of 100 employees based in their Marseilles office. For straightforward bookings, for example, if somebody is looking to rent out a motorboat for the day, there is no need for human assistance. They identified that for more sophisticated boat bookings, they could enhance their customer experience by providing personal assistance on-hand. Clients can have their hand-held throughout the entire process. "When you are away for a few days, you have high expectations. For example, you might get around an island in only a few days- and you don't want any hiccups. We provide clients with our expertise to give them confidence and support." says Guillaume Belot, Chief Marketing Officer for Click & Boat.
A Reactive Yacht Charter Platform For Busy People
Part of the commercial appeal of booking rentals online is to save users time. Click & Boat's developers worked hard behind the scenes to make the site highly reactive, managing swift response times and to integrate a chat function allowing prospective renters to communicate directly with the owner. Users can browse the site and view boat product features which rank the best boats. There is also a check-in/checkout functionality on the app for added convenience.
A young group of friends enjoying a waterline dinner on a charter yacht. It beats a stuffy restaurant! Image credit: Click & Boat
Types of Owners and Rentals Available
Both private and professional boat owners can use the platform. Boat owners who needed an extra cash flow or revenue source to alleviate some financial pressure. Click & Boat prospection team has a goal to increase the size and quality of their fleet to ensure that Click & Boat can deliver every experience imaginable to their clients, and update the booking system live, ensuring that every booking is fulfilled to avoid any potential disappointment.
A Strategic Pathway
Click & Boat prioritizes destinations based on data provided by how many search request data. For example, suppose we have the request volume, for instance. In that case, if they realized that there are seven times more requests for pontoon boats than sailing boats in Miami, they will focus on acquiring more pontoon boats and increase availability by boat type popularity to cater to their audience's preferences.
A Floating Staycation: Uncover Unknown Worlds
People can search for and book boat charters and water experiences that offer something new. While the site's most popular boats are motorboats between 16- 32 feet, the site lists a wide array of boats, including unique boats. For example, on the site, you can discover a 'barbecue boat' which features a circular booth designed to have people over to have a barbecue. There is a blanket and in the middle is a large barbeque. "Despite changes in the boat rental landscape, many transactions still take place in the offline market," says Guillaume. "Boaters still go directly to call the charter company and negotiate with the phone."
Charter A Yacht And Sail Away With A Skipper
Click & Boat provides some rentals with a skipper. The cruise skippers aren't available with all the boats, only with some of them. According to Guillaume, two principal profiles use the app, those who want to learn and those who want to enjoy the cruise. Skippers are not tutors, but they love what they do and are happy to share their knowledge. For new boaters who are still learning, appointing a skipper is ideal for helping to build confidence by learning more about boating.
A couple watching the sunset on a boat. Image credit: Click & Boat 
The Future Of Boat Rentals
"Our focus will very much continue to be on finding more ways to provide a superior user experience." says Guillaume. YachtWorld expects to see an increase in the high-tech features available to users on boats, including as many digital controls to make boating experience as seamless as possible. As we become more environmentally aware, the types of boats that are trending will provide responsible boating experience with a smaller carbon footprint. Hybrid and electric boats will become the 'norm' and we expect to see a decline in the number of gas-run motorboats.
Fancy dipping in your toe? Boat rentals with a wide range of motorboats and sailboats, anywhere in the world in a few clicks.
Yacht Charters: Q&A
How much does it cost to charter a yacht for a day?
Pricing is dependent on where you intend to rent out a boat, availability, the boat model, how many berths and cabins you require and whether you commission a skipper.
Without a skipper, entry price points start at $100 dollars for motorboats. Catamaran prices start at $200 and range up to $1000, and sailing cruisers start at $120 and range up to $1000.
What does the term bareboat mean?
A boat or yacht that can be chartered or rented without a crew.
What do I need to charter a yacht?
In the US, permitting you are over the age of eighteen, anybody can rent a boat. Operating a boat is an entirely different matter. For other markets, a licence may be required depending on the boat type and engine power.
Are fuel costs factored into the price for private yacht charters?
Fuel and harbour fees are never included in the rental price displayed on the website.
Related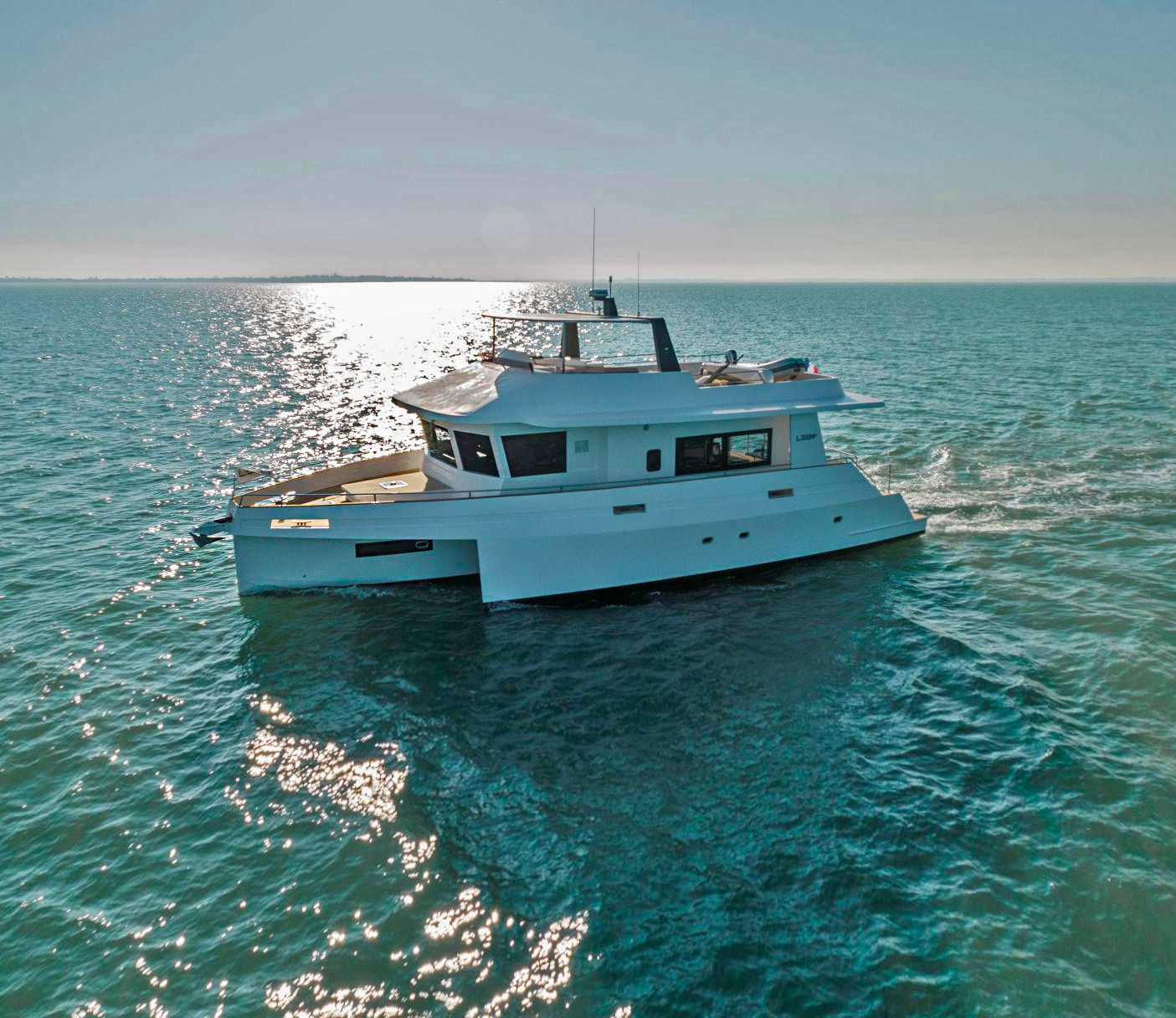 LEEN 56 Power Trimaran Boat Review: A Bluewater Cruiser
Distance cruising on a most unique platform: Zuzana Prochazka reviews the LEEN 56 yacht.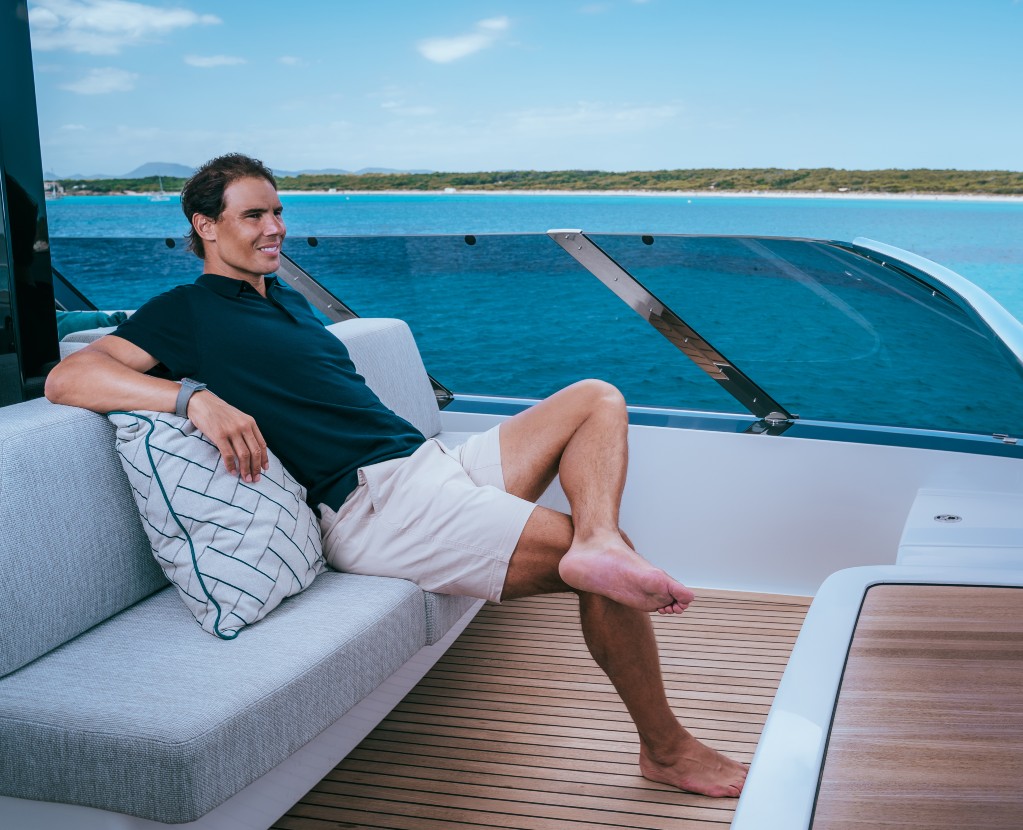 Celebrity Yachts: Step Aboard Rafael Nadal's Sunreef 80 Yacht, Great White
Rafael Nadal's Sunreef 80 Power catamaran, Great White was exclusively showcased at Monaco Yacht Show....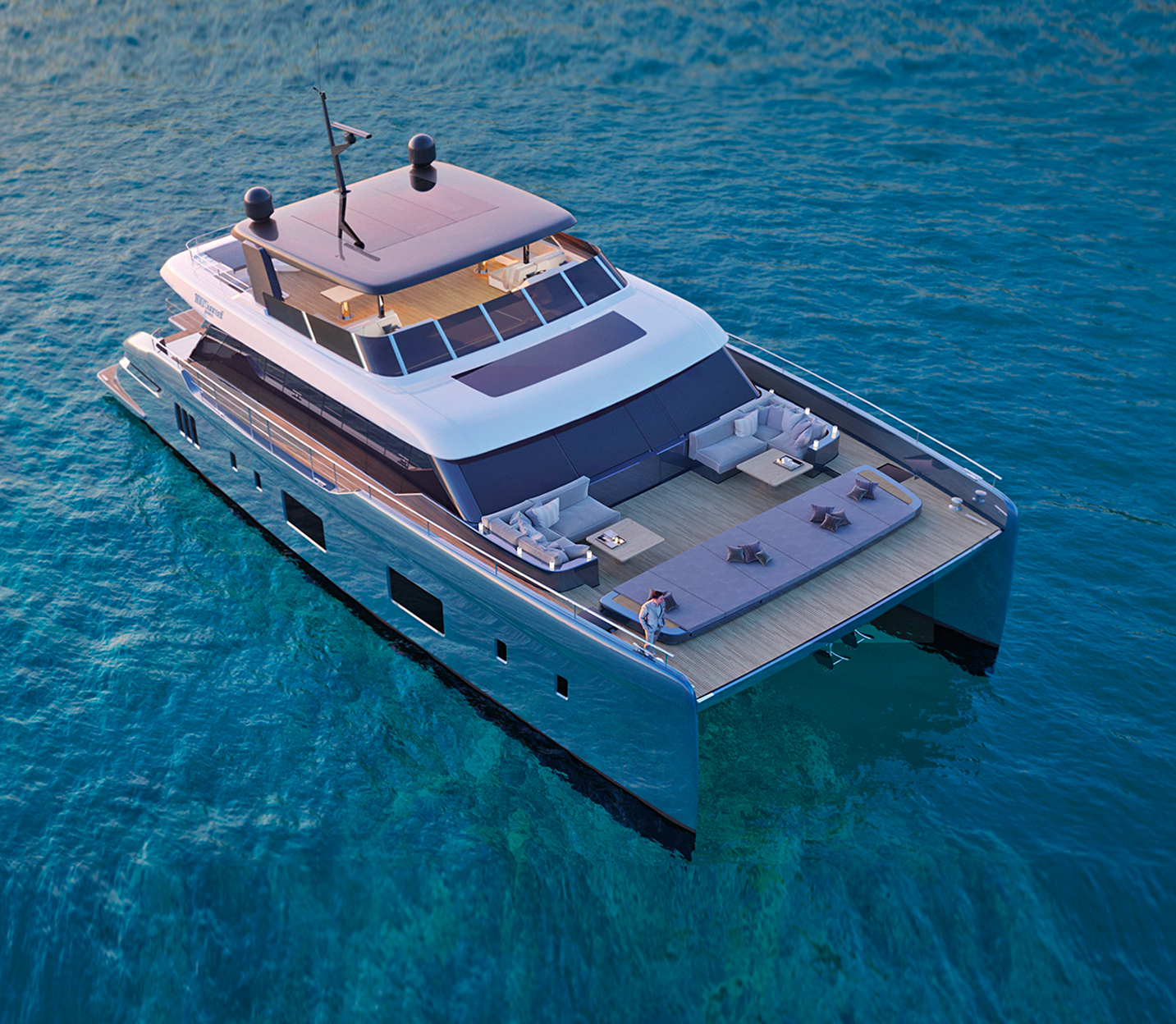 100 Sunreef Power: An Overview Of Sunreef's New Power Catamaran Superyacht
Big cats roar! Zuzana Prochazka checks out the new Sunreef 100 power catamaran.