In terms of boat safety, you can't discount the importance of navigation lights. These lights are mounted on the outside of your yacht and alert other vessels not just to your location, but also as to whether you're anchored, underway, sailing or motoring, as well as which way you're heading. It doesn't matter if you're out on the water between the hours of sunset and sunrise or when it's rainy or foggy, the right navigation lights can prevent accidents. Let's take a look at what these lights provide, how to maintain them, how they can fail and what lights are right for your vessel.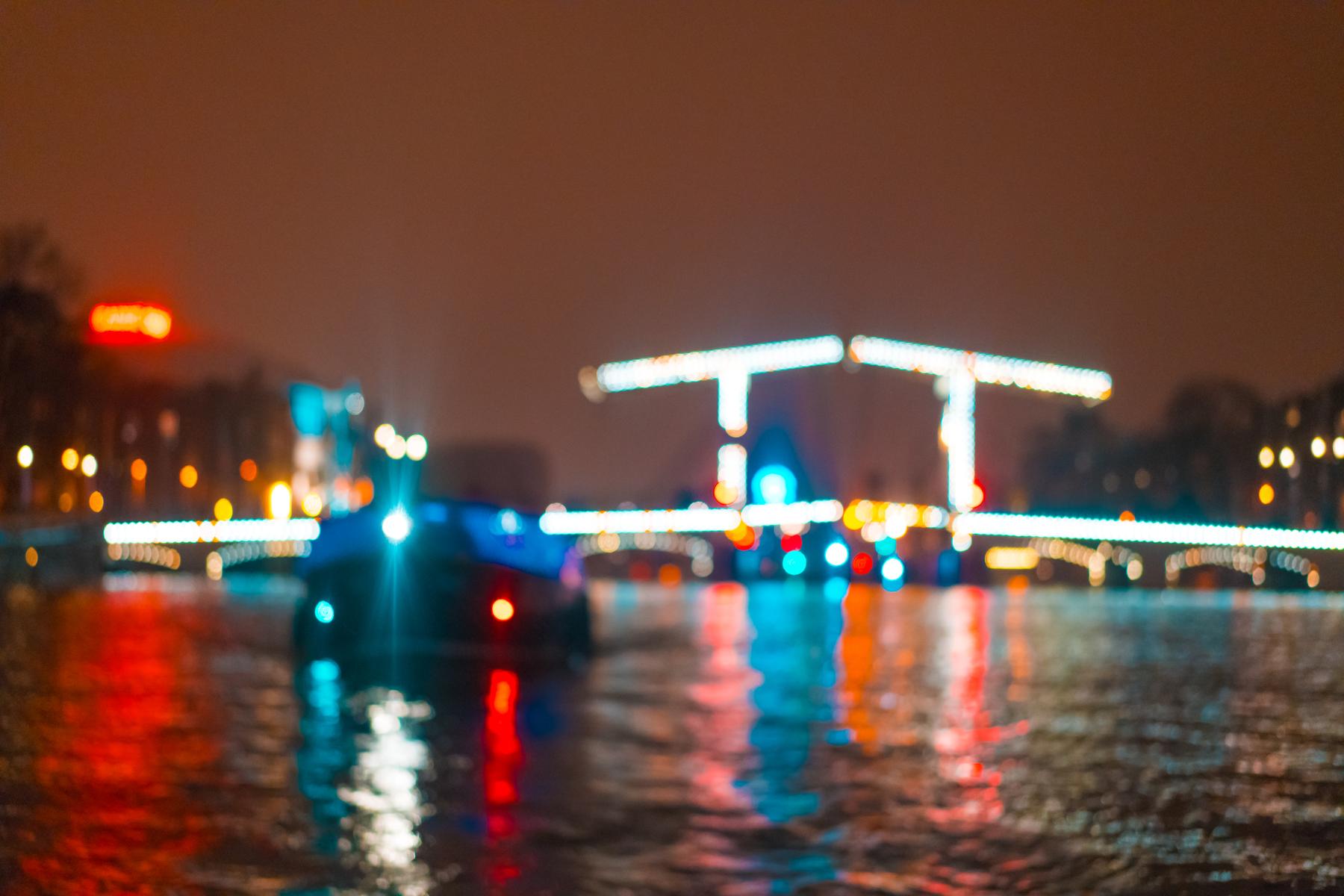 Above: Boat Navigation lights are essential and required on boats and yachts of all sizes traveling on public waterways at night. Photo by creative_footage on Pond5.
The right navigation lights ensure that individuals on other boats can see you and there's far less of a chance that an accident can happen. In most cases, boat navigation light systems will come with green and red sidelights, which indicate the starboard and port sides of your boat and at least one white light.
Boats should also have flashlights on board in case the navigation lights burn out or become damaged. There are specific rules about which lights need to be displayed but depend on several factors, such as the boat's length, whether the boat has an engine, where the boat is located, and whether you are anchored.
Regardless, it's your job to ensure you have the right navigation lighting as someone captaining a boat. Even someone who has a brand-new boat needs to make sure it comes with all the appropriate lights for legal and safe use on the water.
How Boat Navigation Lights Work
The right navigation lights for your boat will depend on its size. Navigation lights are required for any of the following crafts during night hours or when there is reduced visibility:
• Anchored vessels
• Human-powered vessels (kayaks and canoes)
• Motorized boats
• Non-motorized boats
• Sailing watercraft (using motors or sails)
• Towing vessels
• Vessels used for fishing
• Vessels utilized for trawling
Boat Navigation Lights Requirements
For powered vessels, the lighting requirements vary from the rules for non-powered boats. However, the basic requirements are listed below, based on the power source and size of the vessel in question. You should always double check current local laws and fully understand the COLREGS (navigation rules) that govern US inland and international waters. NOTE: Below is a rough overview of general requirements and should not be used to ensure you are adhering to very specific vessel size and propulsion requirements, regulations and laws.
Powered Vessels of Less Than 40 Feet
This size boat will need to have at least both a red and a green sidelight visible at 112.5 degrees that can be seen for a mile or farther. In addition, an all-around white light visible at 360 degrees must be capable of being visible from at least two miles away. This light has to be mounted 39 inches or more above the sidelights.
Powered Vessels of 40 Feet to 130 Feet
For a slightly larger boat, you will need the same red and green sidelights mentioned above. A white stern light is also required at the back of the boat. It should be seen from at least two miles away and visible at 135 degrees. Finally, a white masthead light should be installed at the front of the boat in the direction you are going. It should be visible at 225 degrees and at least two miles away. NOTE: Remember that for boats greater than 65 feet, a copy of the Navigation Rules and Regulations must be kept on board at all times.
Non-Powered Vessels of Under 20 Feet
A white light needs to be displayed that other boats can see. It can be a lantern, flashlight, or torchlight. It's also recommended that you install at least one 360-degree white light set on the horizon that can be viewed from at least two miles away.
Non-Powered Vessels of Over 20 Feet
The rear of the boat should have a white stern light visible at 135 degrees and two miles away. You will also need green and red sidelights visible from at least a mile away and at 112.5 degrees.
There is an exception for sailboats of seven meters or longer. A tricolor light can be used only if the boat is powered by sails and not a motor. It cannot be used while regular sidelights are on. You can choose which to display but cannot use both at the same time.
Vessels at Anchor of 40 to 65 Feet
For boats anchored away from a marina, there are also requirements for navigation lights. A white all-around light must be used so that other boats that might enter the area are aware of the presence of your vessel.
Best Boat Navigation Lights for 2021
When choosing navigation lights for boats, you want to use the safest, most durable products on the market. However, you'll also want to make sure you follow the regulations listed above to ensure your boat is legal in low visibility conditions. Beyond compliance, the best boat navigation lights can ensure your safety, as well as the safety of other boats near your vessel. Modern technology innovations such as LED light bulbs and low-energy bulbs can help you save power and extend the life of your onboard navigation lights tremendously, cutting down on regular maintenance costs and labor.
Let's delve into some of the top-selling systems and what you can expect from each of them.
Obcursco LED Navigation Lights
These lights are highly versatile and can be used on pontoons, fishing boats, skeeters, and speed boats. They come at a competitive price but work just as well as some of the pricier models. The lights consist of eight LEDs in a bulb to offer exceptional brightness that covers at least a mile of distance.
Attwood 14190 Boat Navigation Lights
Kitting out your boat with all the needed lights doesn't have to involve buying several products. These lights come with red and green navigation lights, a white LED stern light, hardware, a pole, and a C-clamp for simple mounting. In addition, each light is battery-powered with a shatterproof polycarbonate lens.
Interwebz Boat Bow Navigation
Rather than a traditional pole style, these lights come in a strip. The package comes with both red and green lights with a black background that matches boat exteriors. These lights offer extreme brightness even from long distances. In addition, it offers great navigational visibility for any other boats in the area.
Leaningtech Marine Boat Yacht Lights
These navigation lights are ideal for yachts but can also be used on pontoons, skeeters, and other boats. When placed at the front of the vessel, they offer bright light that meets all regulations. In addition, the lights have low energy consumption and can be seen at least a mile away at 120 degrees.
Troubleshooting And Repairing Boat Navigation Lights
If one or more of your navigation lights aren't shining, you'll want to troubleshoot the issue. There are a number of causes for broken or faulty navigation lights, from corroded connections to burnt out bulbs or bad wiring. Below are the three most common causes and how to solve them.
Check And Replace Bulbs
The first thing to check for is a burned-out bulb. Luckily, bulbs are relatively easy to source. You can find many types of bulbs available online, on Amazon or other online marketplaces, and at your local marine supply shop. Also consider sourcing them at auto supply houses, such as NAPA or Auto Zone. Just be sure to bring your burned-out bulb as an example. To figure out which bulb you neeed, first carefully open up your navigation light fixture, making sure not to drop any screws, gaskets, lenses, or other parts overboard, and then remove the offending bulb. Note the number on the bulb and do a quick Google search to determine what replacement bulbs will match the fixture. It is important to make sure the bulb you are putting in is compatible with the rated wattage of your wiring and fixture. You do not want to overload your onboard electrical system.
Check And Replace Cracked Lenses
The next most common point of failure in a boat navigation light is its lens, which can get worn out from constant exposure to the elements. Damage includes sun damage, saltwater corrosion, foggy lenses (often due to cracks in the lens) or cracks due to stress fractures from impacts and regular on-the-water running. Sometimes these lenses can meet an unfortunate end with a piling, dock, or errant boating shoe. Fortunately they are usually fairly easy to replace.
Check Your Wiring, Switches And Electrical System
If the bulb and lens are both fine, next you should check the wiring. The bulb base where the electric lead wires connect and the bulb snaps or screws are often an area where the wiring becomes loose. In this case you'll probably want to replace the whole fixture. Finding a matching fixture can be a challenge so you may opt to replace them all so they match, if you can't locate the original. Or if matching appearance isn't an issue for you, consider replacing the fixture with a new more durable, or less expensive part. If you've got an older boat with lights that are set into the hull or deck, it's often worth finding replacement parts to avoid making expensive fiberglass and gelcoat repairs to the areas where the old lights were installed. You should also check the wiring from the dashboard at the on/off switches, to make sure those connections are not corroded or freyed.
Wrapping Up
Boat navigation lights are an integral part of any water vessel for the safety of those in your boat and others out on the water. The right lights will prevent collisions and reveal where your boat is headed to prevent accidents and damage. When choosing the right navigation lights for your boat, consider the options above. Each of them is popular and fully capable of lighting up your boat and keeping you safe.
Related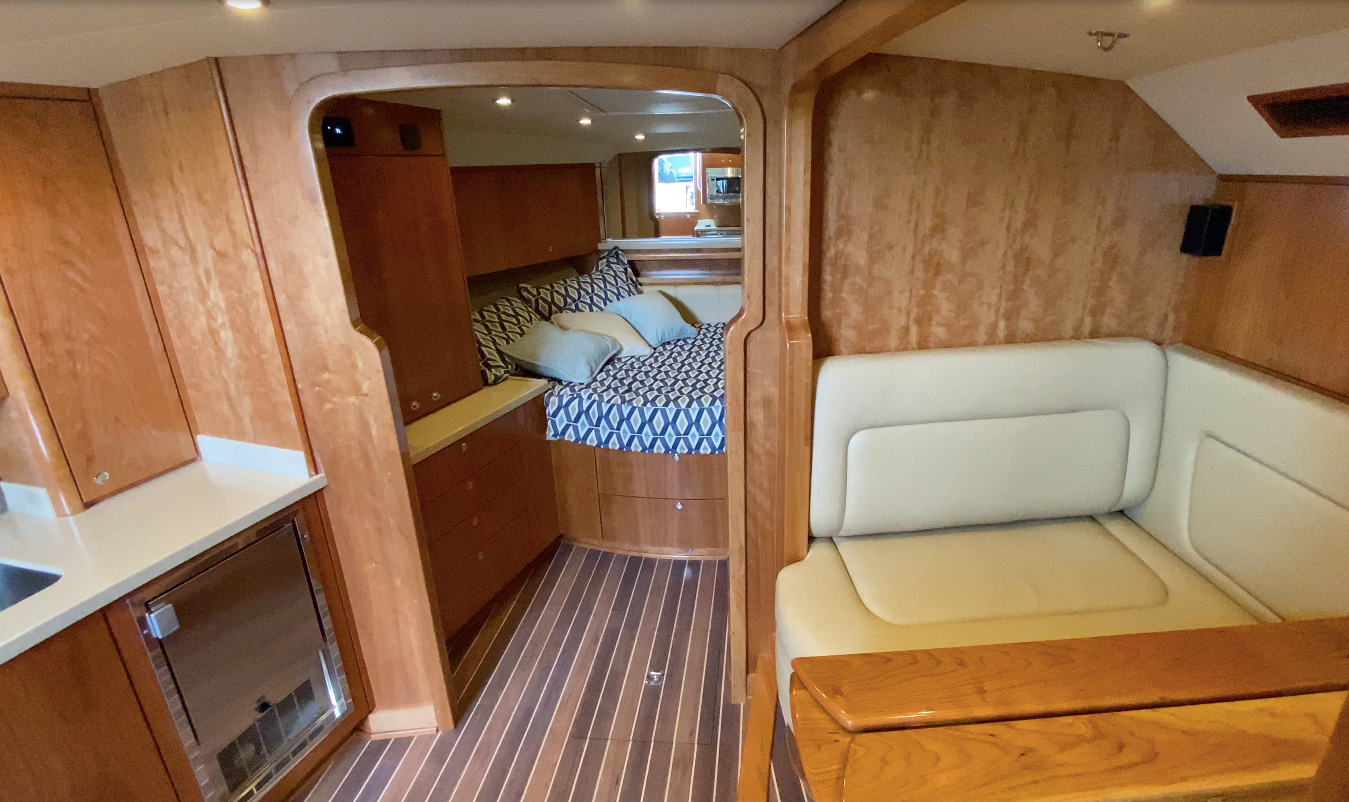 Space Saving Storage Solutions for Boats
A few tried and tested space saving storage solutions from sailor Heather Francis.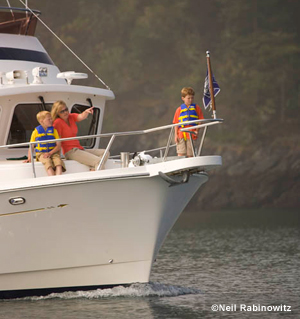 Managing Your Yacht: Tips For Delegating Family And Crew
Laila Elise provides tips on how to how to maximize your boating experience as a family.
A First Time Boat Owner: 8 Lessons Learned
Have you considered becoming a boat owner but have no experience with boats?