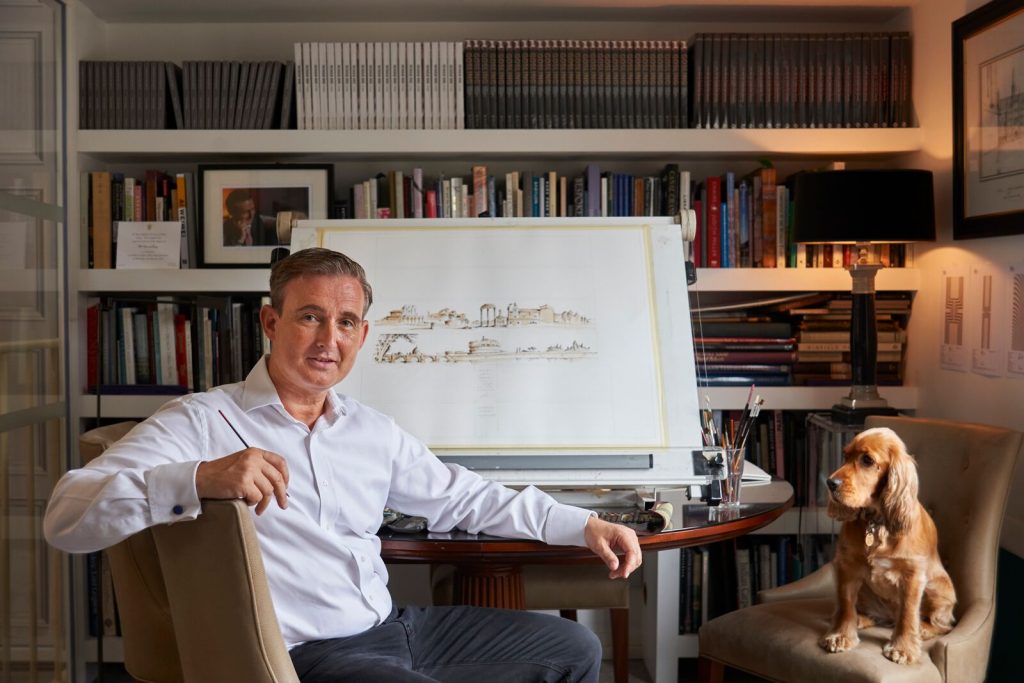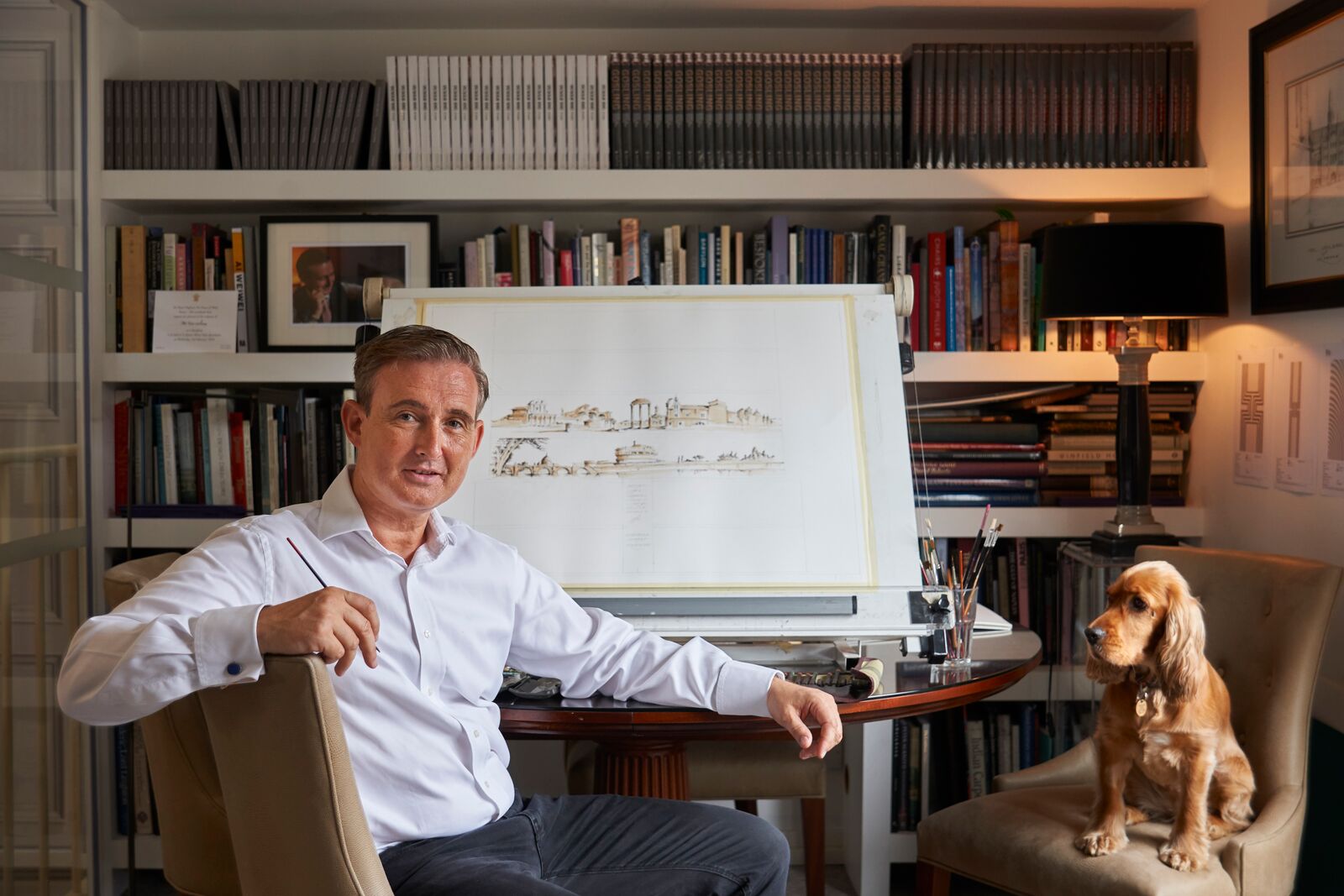 Advances in technology at all levels of boat building are shaping how vessels look and how we interact with them. Improved boat building techniques, machinery, electronics, lighting and advanced finishing materials have significantly improved boaters lifestyles.
Carbon fiber and prepreg materials are making boats lighter to enable them to be built taller and beamier than ever before, providing more deck and accommodation space. In addition to this engines have become smaller, allowing the space to be optimized. The fabrics and materials that designers are sourcing are thinner and more elegant than ever before. Messy wires and controls have been superseded by wireless controls that provide a decluttered finish.
Designers are involved from the early stages of the design process, even on production boats. Volume builders such as Beneteau and Sea Ray have now commissioned French and Italian design companies. As a result, the average boater expects superior levels of luxury interiors. From a design standpoint, boats are more challenging to design than houses due to the irregular layout, space restriction, and weight limitations. YachtWorld provides an overview on the evolution of yacht design. We asked Tim Gosling, a London-based interior designer at the forefront of superyacht design for his expert comments on the different segments of yacht design.
Space and Sound
Minimalism is key and the latest cutting-edge technology supports a clean, simple look. Moreover, service spaces like heads and galleys are being reinterpreted and decorated the same as formal spaces. Modern galleys are now extremely functional. Stoves and refrigerators are covered, appliances are camouflaged, and sinks are neatly tucked away. The open layout concept comes directly from residences that have merged kitchens and living rooms.
According to Tim Gosling, "Space and sound is always at the forefront of yacht design. In a media room for example the sound must be calibrated to ensure the guest and crews can sleep and the privacy respected."
Changes in Layout
With the increased popularity of pod drives that bring the engines farther aft in the hull, interior spaces have grown.
Everything on a boat is always in some form of motion. Noise and vibration can be a source of irritation for passengers. Sound is carried by hard surfaces from cabinetry to teak and holly soles. The use of soft leather and fabric-covered panels dampen the cacophony. Thin acoustic foam and padded headboards and wall coverings break up wood, chrome and glass surfaces. Modular panels are a popular choice because they can be easily replaced or updated.
Electronics & Lighting
Advances in electronics have enhanced lighting audio and video controls. A multifunctional display (MFD) controls systems on board. The advent of digital switching systems like CZone, are replacing space consuming electrical panels.
LED lights help create an atmospheric environment and over nine shades of white light are now available. The light illuminates and sculpts the boat surroundings.
Blending Environments
Integrating indoor and outdoor spaces on boats has significantly improved passengers' experience on-board. Slim, electrically actuated sunroofs open up spaces overhead. Flybridges can be freeform open spaces or enclosed sky lounges at the touch of a button.
As passengers demanded more flexibility onboard, furniture has evolved and free-standing pieces are upholstered with durable materials that are suitable for the inside and outside, on the deck. Tim Gosling comments on the challenge of blending environments when designing a yacht.
"Blending the exterior and interior environments is not a straightforward process. Designing a seamless flow from outside to inside is complicated, countersinking the bulkhead doors into the floor structures, so there is not a huge step up into the lounges poses problems. A continuous floor level is critical as the guests move from the deck area to the wooden or carpeted interior space. Ensuring the water sealant is critical but technically challenging."
Advanced Materials
Waterproof vinyl looks and feels like real leather and dissipates heat. New fabrics are versatile that there's very little difference between indoor and outdoor use. Synthetic materials are more fire-retardant with lower "flame spread" properties than their natural counterparts, enabling their use in corridors and crew quarters while still meeting building codes.
Exploring the intersection between glass and light is a key theme in yacht design right now. Advances in glass techniques have enabled designers to bend reality to suit the owner's requirements. Glass in superyacht design provides the crew and guests with visual freedom onboard. Glass refraction with a double convex curve prevents light from the outside penetrating inside, resulting in a deep sense of serenity and calmness on board.
Carbon Fibre has a unique strength-to-weight ratio, with a high resistance to corrosion. It is also low maintenance, which is a key selling point for boat owners.
Décorative Details
Solid surface counters like stone are more popular than ever, and patterns, flecks and colors provide a design edge. With modern techniques, granite and marble can be cut to 1/8" thickness, which eliminates weight. Synthetic stone-like Silestone have evolved considerably and can be substituted for the real thing with little compromise. Tim Gosling comments on his observations within interior decoration, "I have noticed a trend for a much simpler colour palette and more textural."
Where will yacht design and decor go next?
Related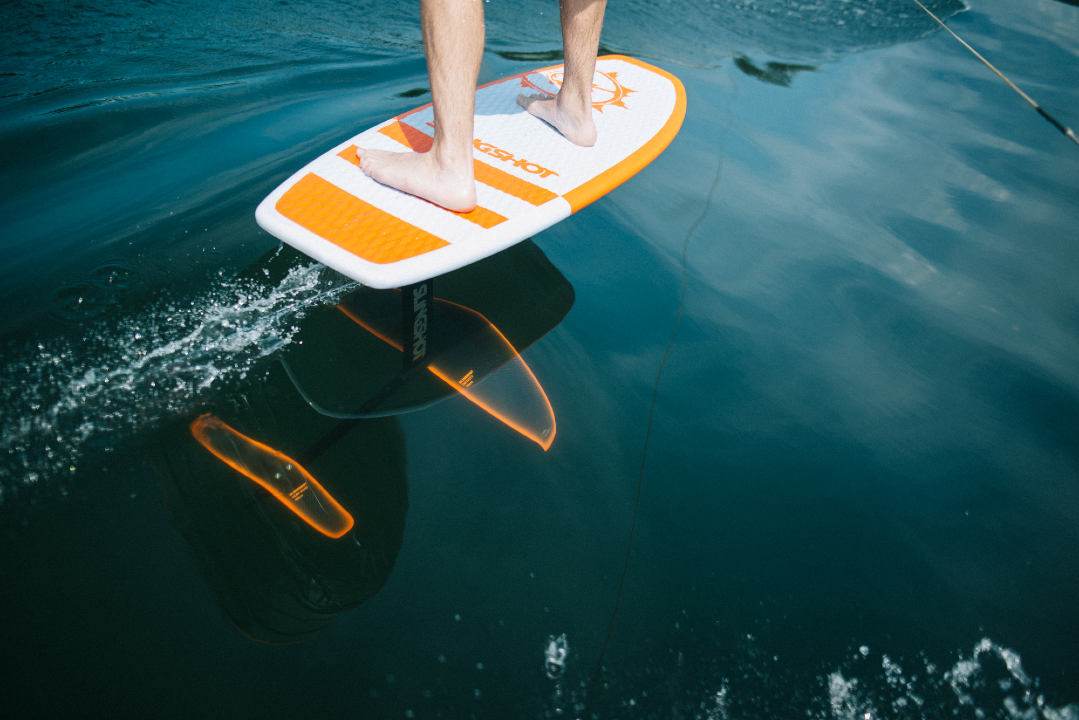 Eco-friendly Toys for Boats
Emma Coady discusses the best eco-toys and tenders to thrash around the ocean.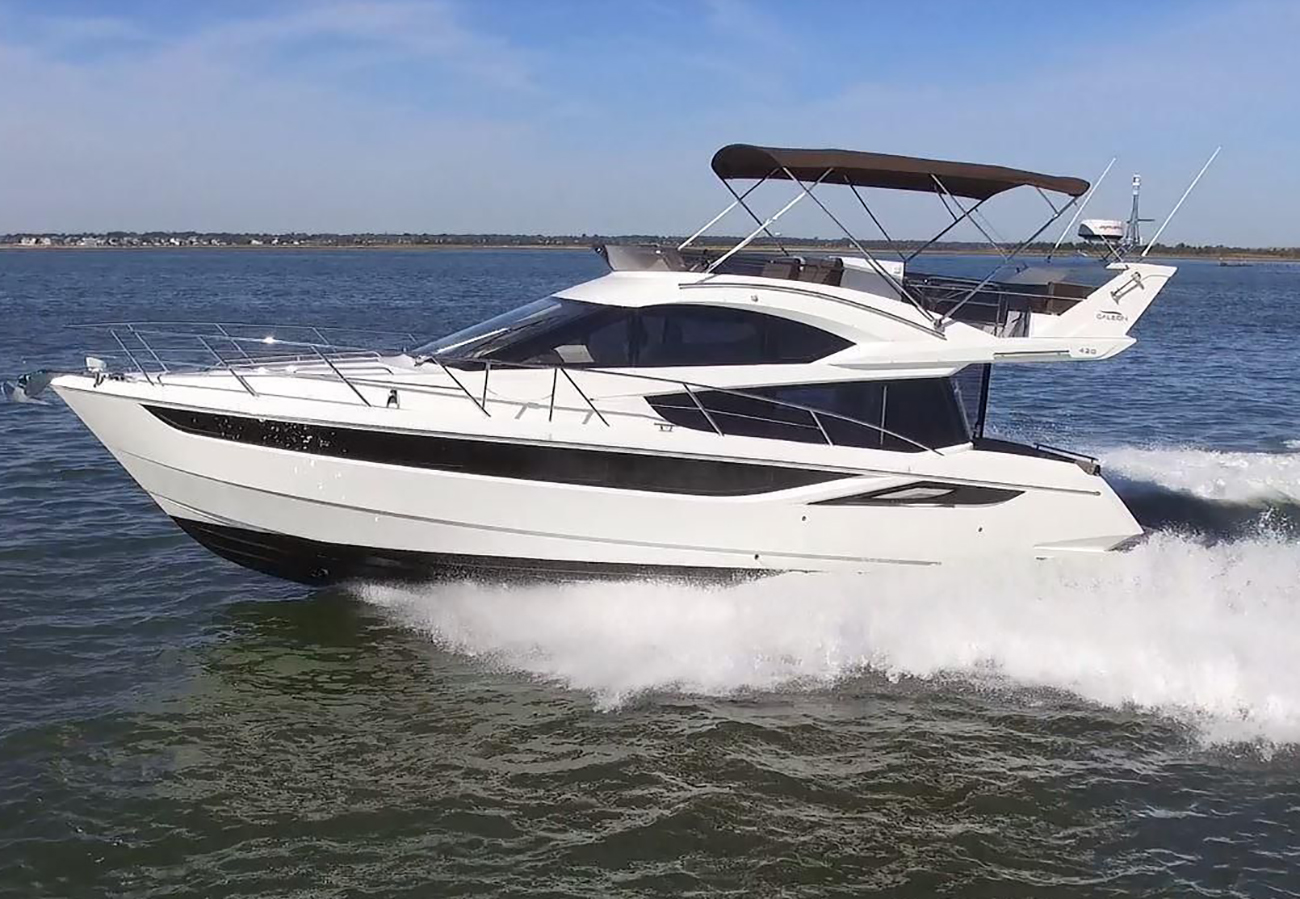 Galeon 420 Fly Full Video Walkthrough
Full walkthrough of a 2018 Galeon 420 Flybridge yacht with MarineMax Boston.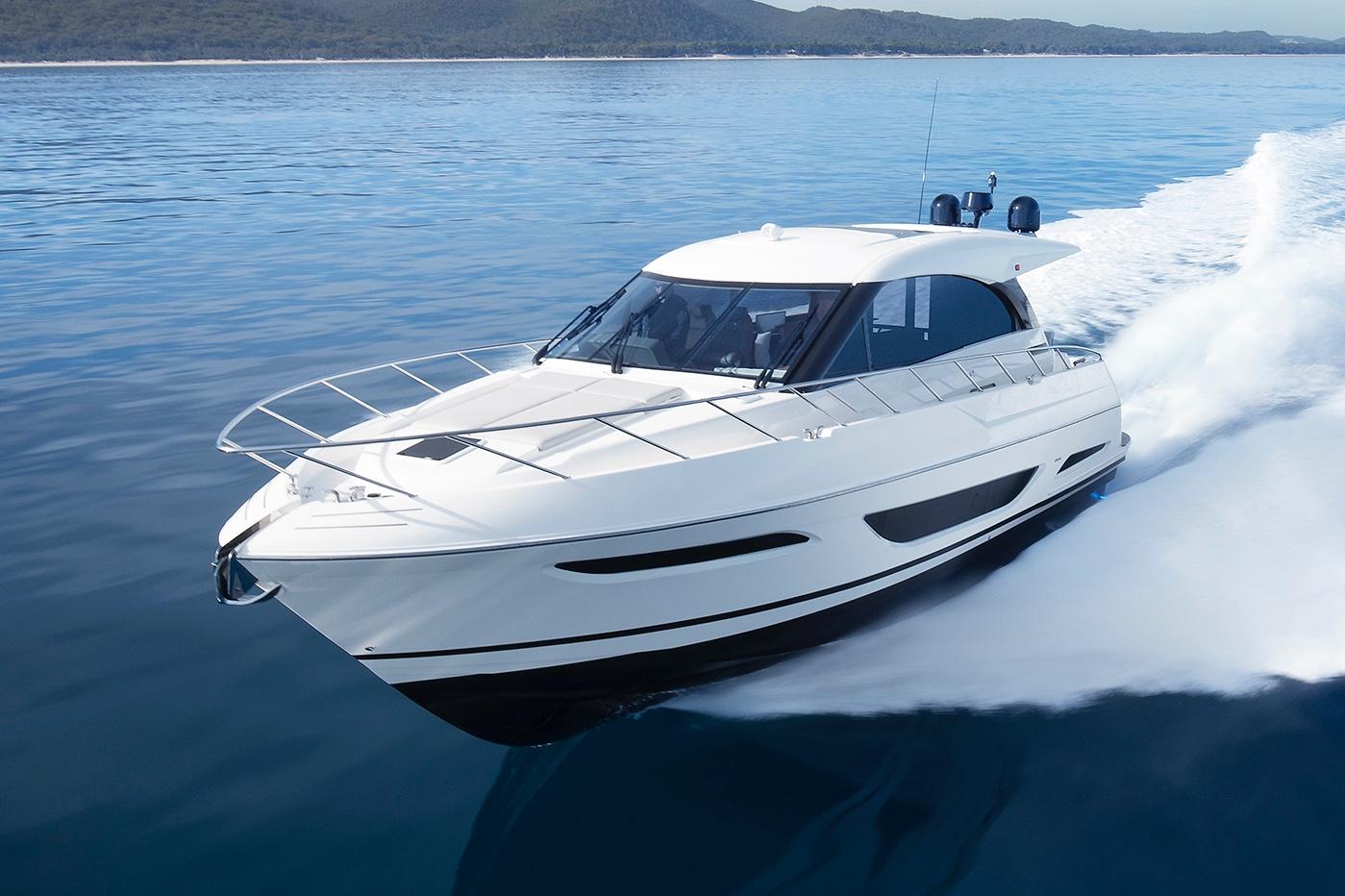 Yacht Designs And Boat Hull Types
A deep dive into all the different types of yachts, from pocket yachts to superyachts and everything...