Whether you have a luxury sailing yacht, pocket cruiser or wake boat, boat insurance will provide peace of mind when venturing into the open water. This introductory guide is designed to cover the key factors to consider when scoping out the best boat insurance suited to your needs. .
How Much is Boat Insurance?
Boat insurance costs approximately 1.5% of the boat's total value annually. For example, a boat worth $20,000 would cost roughly $300/year to insure, while a yacht worth $200,000 could be more like $3,000 to insure. According to a MarketWatch report published in December 2022, the average cost of boat insurance last year ranged from $200 to $500. However, real world costs can vary, and it is not uncommon for larger yachts to cost upwards of 5-6% of the total valuation of the vessel for the year. As with any asset, the more liability and risk, the more likely the cost is to go up.
What Does Boat Insurance Cover?
Standard boat insurance policies typically cover physical damage and liability. In most (but not all) boat insurance policies, this includes:
Personal accidents
Accidental damage
Loss or damage of personal belongings
Third-party liability
Factors that Affect the Cost of Boat Insurance
Standard factors that insurers will look at when determining the cost of boat insurance include the following:
The value of the boat
The age of the vessel (some insurance companies will not insure older vessels, while others may charge higher premiums),
The make and model of the boat
The size of the boat
The type and power of the engine(s)
Your insurance claim history
Your age
Your location
Your level of boating experience
Additionally, some other factors regarding how your use your boat and where you store it may come into play when an insurance company provides you a boat insurance quote. These include such things are the following:
Competitive Sports And Sailboat Racing
Some boat insurance policies provide cover for localized sailboat racing automatically at no extra cost. However, others may charge an additional premium based on the estimated cost of replacing the damaged parts. Ensure you enquire to avoid paying for something you are not using.
Mooring And "Wet Storage"
Most insurance providers have agreements with specific marinas, which could reduce your premiums by up to 20%. Similarly, ask if there are any discounts for boats moored in marinas. If you decide to change mooring locations after buying your insurance, it is important to inform your boat insurer since it could affect any subsequent claim you make. Certain moorings, such as private marinas or mooring ashore, are considered safer as, statistically, they are less likely to lead to a claim. Conversely, adverse swing or tidal moorings are regarded as high risk.
Boat Valuation And Insurance
One of the critical factors in determining the cost of comprehensive boat insurance quotes is your stated boat value. Ensure you have done your homework and check the true market value of your boat. An insurance policy will either cover the "agreed value" or "actual value" of your boat. Agreed value coverage means that the boat is insured for the value you and the insurer agree upon at the time you get insurance, and the amount of coverage remains the same while you own the boat and maintain the coverage. Actual value coverage, however, depreciates over time. If there's a loss the insurer won't reimburse you what you paid for the boat, nor for what it would cost to replace it with a new model. Instead, it will pay out the cash value of the boat at the time of the loss.
Boat Insurance Excess
Rarely is the least expensive quote the most effective insurance for your needs; invariably, the cheaper the quotation, the higher the excess. Make sure to know what you're expected to pay out if you make a claim – you may want to increase or decrease it.
Cost of Boat Insurance By Location
As noted above, where you live will invariable affect the cost of boat insurance. Interestingly, boat insurance quotes often begin with your ZIP code. Since Florida offers year-round boating, residents will pay a premium for marine insurance, and the costs are some of the highest in the nation. Insurers will also consider environmental factors.
For example, the threat of hurricanes or storms in high-risk areas can significantly increase costs. Boaters in the Great Lakes Region have the lowest insurance rates in the country since the boating season is short. Another factor affecting boat insurance costs is where you go boating. For example, if you go boating in salt water, you can expect to pay more than if you do your boating strictly in freshwater due to the corrosion caused by salt. Marine protection is often limited to a specific region. If you travel outside your local area, you must check your cruising range policy to ensure you are still covered.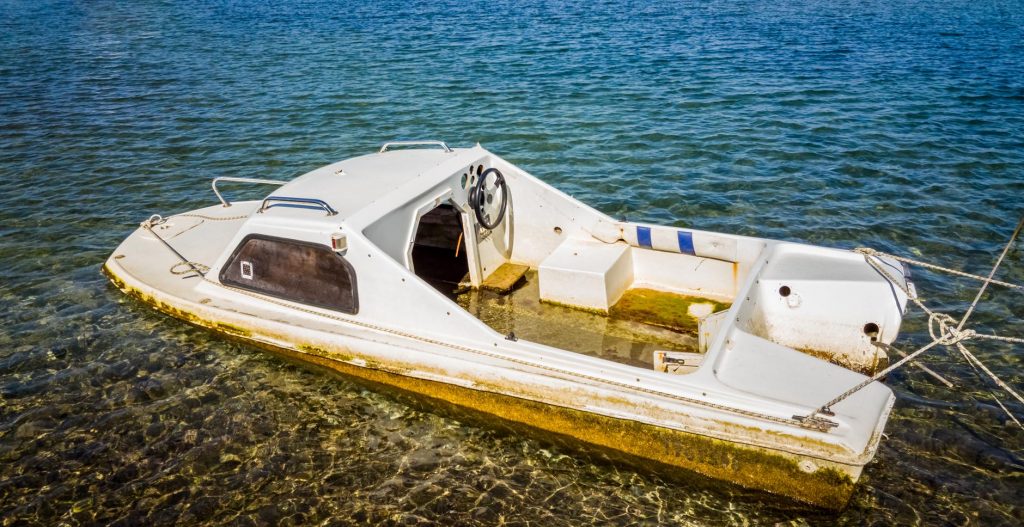 Above: Does your boat insurance cover your new cruising grounds or special activities such as racing? Image via Pond 5.
Getting a Boat Insurance Quote
Most major boat insurance companies have online portals to collate a quote for you within a few minutes. The National Boat Owners Association (NBOA) is a great resource. Other well-recognized companies include Progressive, Geico, Allstate, Nationwide, State Farm, Travelers, and Farmers.
Once you find a rate you are comfortable with, most companies will begin coverage immediately or as soon as you pay the first premium.
Why Do You Need Boat Insurance?
Since boats are a high-value asset and a huge financial investment, you will want to ensure you protect them. The costs of boat insurance far outweigh the risks of leaving a high-value item uninsured.
If you were to have an accident resulting in loss or damage without being covered by insurance, you would end up paying a large and costly repair bill, and third-party costs could be involved too. Knowing that your asset is adequately protected will provide comfort when you are on the water.
Do You Have to Have Insurance on a Boat?
While it's not usually a legal requirement in most waters, it's almost always a prerequisite when financing a boat. Also, most ports and marinas require boat owners to have boat insurance to use the facilities.
Getting A Good Insurance Deal
Establishing a good relationship with an insurance broker is vital. Aim to nurture a long-term relationship and keep them updated regarding new developments, including new equipment. Don't be scared of getting actively involved at the negotiation stage, it will pay off.
To learn more about boat insurance read:
Related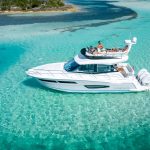 Yacht Designs And Boat Hull Types
A deep dive into all the different types of yachts, from pocket yachts to superyachts and everything...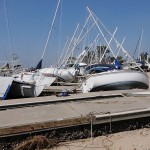 Boat Insurance Basics For Yacht Owners: Prices And Coverage
What kind of yacht or boat insurance is best for your needs? Learn the basics.
4th of July Boating Guide
Zuzana Prochazka's best tips and tricks for the perfect 4th of July on the water.