Boat and yacht galleys and home kitchens are both used for preparing meals, but the similarities end there.
Call the food prep area of a boat or yacht a "kitchen" and you'll be exposing yourself as a nautical newbie, because on boats the kitchen is always called the galley. And upon close examination, galleys are among the most interesting areas of a watercraft.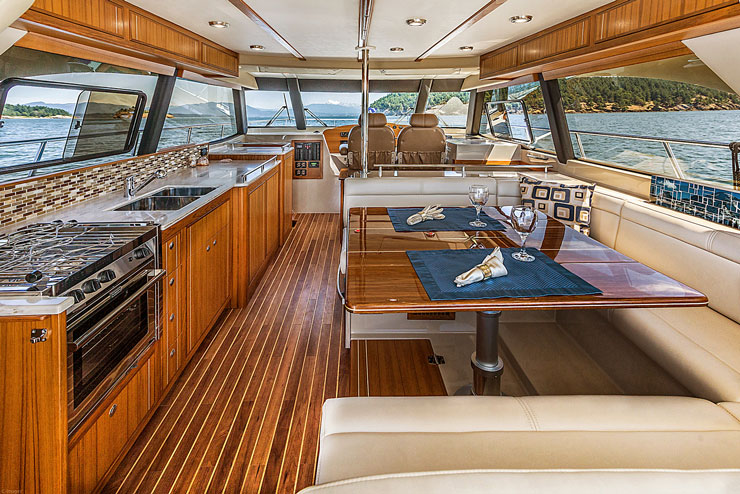 With a bright interior of teak and Corian, the Aspen 120's spacious galley, saloon and wheelhouse combine into one living and operational area with near 360 visibility. An automatic hi-lo dinette table, well-placed secure handrails, leather accents and detailed joinery combine to produce an inviting décor throughout the galley and entire salon. 
Boat Galleys Versus Kitchens
Why should cooking areas afloat deserve their own special name? Because they are, in truth, quite different than the kitchens found in our homes on dry land. The first reason is space. While in a modern American home 100 square feet might be considered minimal for a kitchen, even on large yachts the galley will have many more space restrictions and in some cases may be limited to a mere tenth of that amount. Galleys are also more limited in height, since cabins rarely have as much headroom as one would find in a house. Counter space is more limited as well, cabinet depth is more limited, and since many galleys are located on one side of the boat up against the hull, the curvature of that hull can also become a limiting factor.
Another thing that causes huge differences between land-based and waterborne food prep areas is the power they're fed by. On land, in America we all have 120 volts of AC power available throughout our houses and it's easy to wire in 240 volts for large appliances. But in a galley, the power may come in the form of 12 volts, 24 volts, 120 volts, and/or a mix of AC and DC power, depending on the size of the boat and whether it's plugged in, if a generator is running, or if it's being powered by batteries. As a result, marine appliances and home appliances can't be mixed and matched, and the refrigerators, stove-tops, and coffee machines made for boats are purpose-built.
One other reason why galleys are different from kitchens is weight. Builders must take the weight of things like appliances, countertops, and cabinetry into account when they design a boat, especially when the galley is off-center (as it usually is), so that the boat floats level. This concern can dictate the materials used in the countertops, and the size and location of accessories. Refrigerators are a good example, because in our homes they're large, tall, and very heavy. In a boat, even if you have the physical space available for a home-style refrigerator, installing one could throw off balance and reduce stability by raising the center of gravity.
Maximizing Space in a Boat Galley
Of all the factors dictating how a boat's galley can be designed and outfitted, space constraints and optimization are by far the most significant. But this is a battle that boat builders have been fighting since the beginning of time, and in the modern age, they've come up with some amazing ways to "create" space where there appeared to be none. Cook-tops and sinks get fitted covers so they can convert into counterspace, dead space in corners have opening tops added so they can be used for stowage or a trash bin, and oddly-shaped gaps between appliances are fitted with slide-out racks.
Some of the best examples of creative uses of space can be found in pocket trawlers and mini-cruisers, like Ranger Tugs, Cutwaters, Rosborough Boats and Nordic Tugs.
On these boats of this nature, you'll find seat bases that do double-duty as refrigerators or microwave ovens, seats that fold down to convert into countertops, and seats that swivel between dinettes and helm stations. You'll find full galleys contained in pocket-yachts as small as 23', bringing overnighting and cruising abilities to trailerable rigs. And you'll see split galleys as well, with standard-issue appliances like cooktops, refrigerators, and microwaves in the cabin, but outdoor grills and sinks located in the open cockpit.
Marinizing a Kitchen to Become a Galley
Along with all of these traits and constraints, there's another aspect to galleys that make them unique to boats and yachts: they're designed for use in a fluid environment. Since watercraft are subject to waves, countertops and stowage areas often have "fiddle rails," short raised lips or rails, added to their edges. These prevent items from sliding off and falling to the deck in rough seas. Positive-locking latches are another important component to galleys, because they prevent drawers and refrigerator doors from unexpectedly swinging open as a boat rocks and rolls. And breakable items such as dishware and glasses often get stowed in dedicated racks that prevent them from banging into one another and breaking as the boat hits waves.
Galleys get even more marinization on sailboats, where the chef may have to prepare a meal while the boat's heeled over at an angle. And since sailboats are often designed for long-distance cruising, their galleys are commonly outfitted more comprehensively than those found on powerboats. Ovens, for example, are rare in powerboats until reaching large yacht sizes. But on cruising sailboats they're common. And, since those boats heel, they're often mounted inside of gimbaled housings that keep the interior of the oven level even as its frame is tilted and constantly shifting.
Yes, you do prepare meals in both kitchens and galleys — but that's about as much as these two food prep areas have in common. And there's no doubt that kitchens belong on dry land, while a boat galley belongs at sea.
Related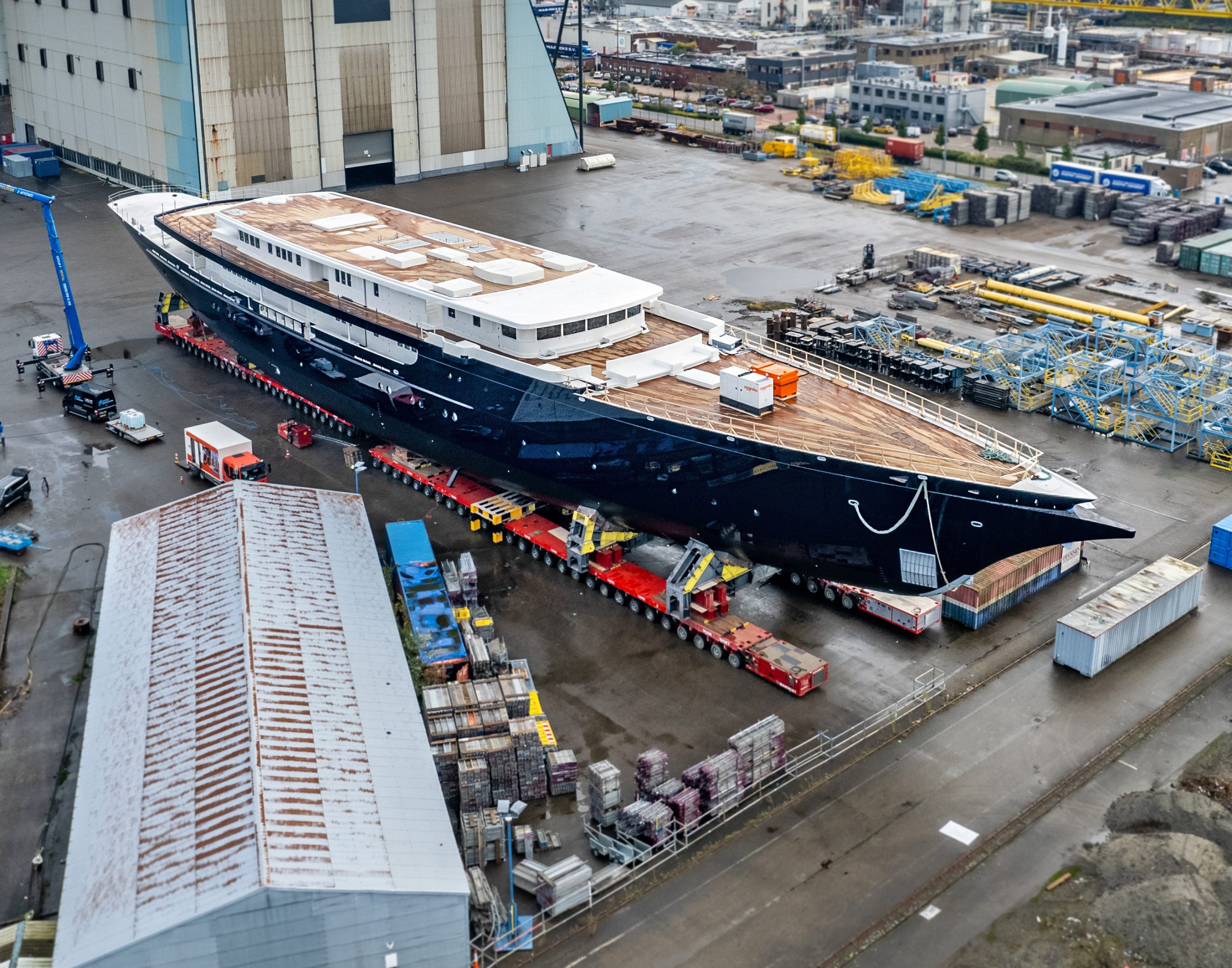 Jeff Bezos Yacht: A Celebrity Boat Steeped In Mystery
Learn about Jeff Bezos' new luxurious marvel of a yacht.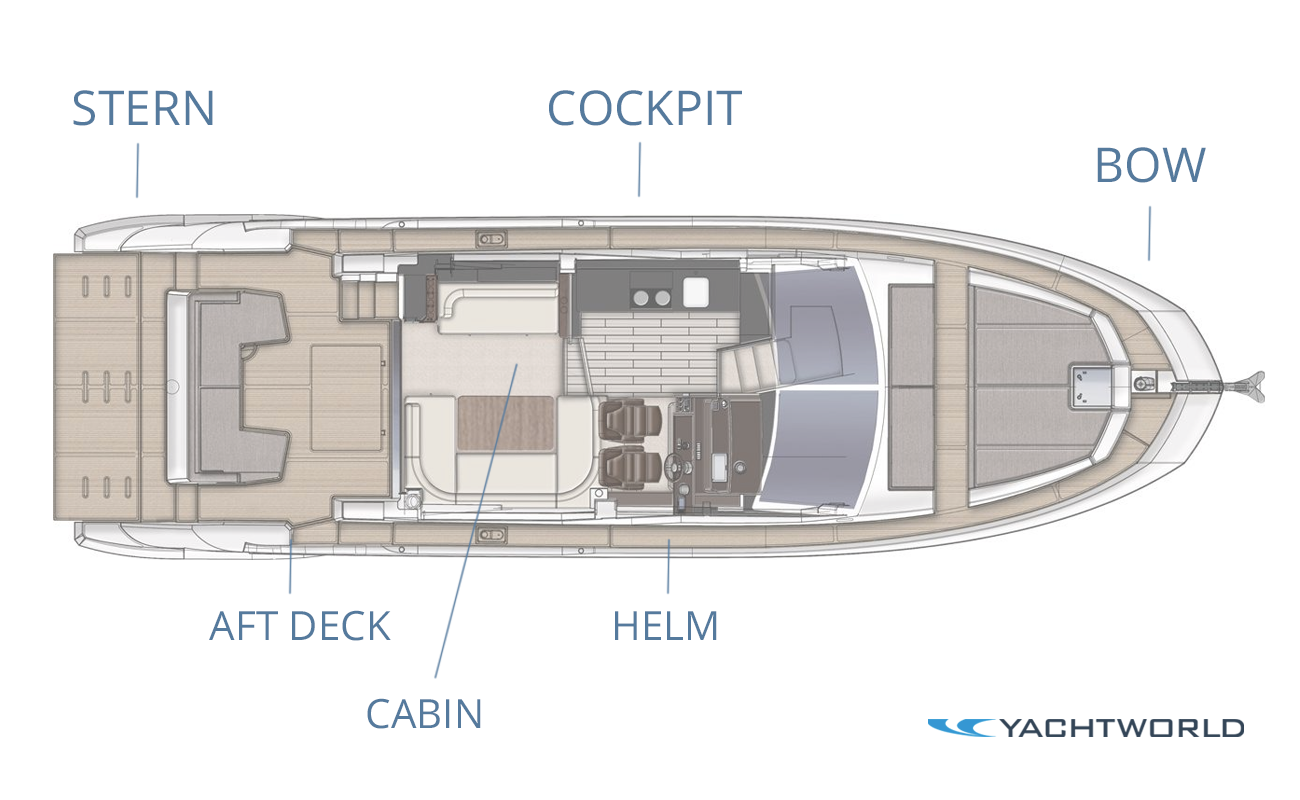 Boating Terms: Orientation For New Yacht Owners And Captains
Learning basic boating terms is the first step to becoming a good boat captain.
Superyacht Design Concept: Unveiling The 'Flaming Ferrari' Of The Sea
Lazzarini Design Studio has unveiled their Ferrari-inspired design.