Yachting can take you anywhere in the world, but if you don't find the best shallow draft yacht for your lifestyle, you'll discover that many of the places you want to visit may be out of reach. The Caribbean is a commonly used example of a desirable cruising grounds that's limited by draft, but there are islands, harbors, and marinas all around the world that you may or may not be able to access depending on just how much water your yacht needs under the keel. If you're looking for the best shallow draft yacht that fits your needs, be sure to check out these top contenders for 2021.
Hinckley Yachts Talaria 55 MKII
With twin C-18 1,000-hp Caterpillar diesels powering Hamilton Jet 403 drives, the Hinckley Yachts Talaria 55 can blast through a mere two feet, 11 inches of water at speeds of almost 45 mph. This boat's high-tech construction and exceptionally light weight for its size (55,000 pounds) also contribute to that shallow draft; the hull is a SCRIMP Carbon E-glass composite layup and the deck is E-glass with infused epoxy and vinylester resins.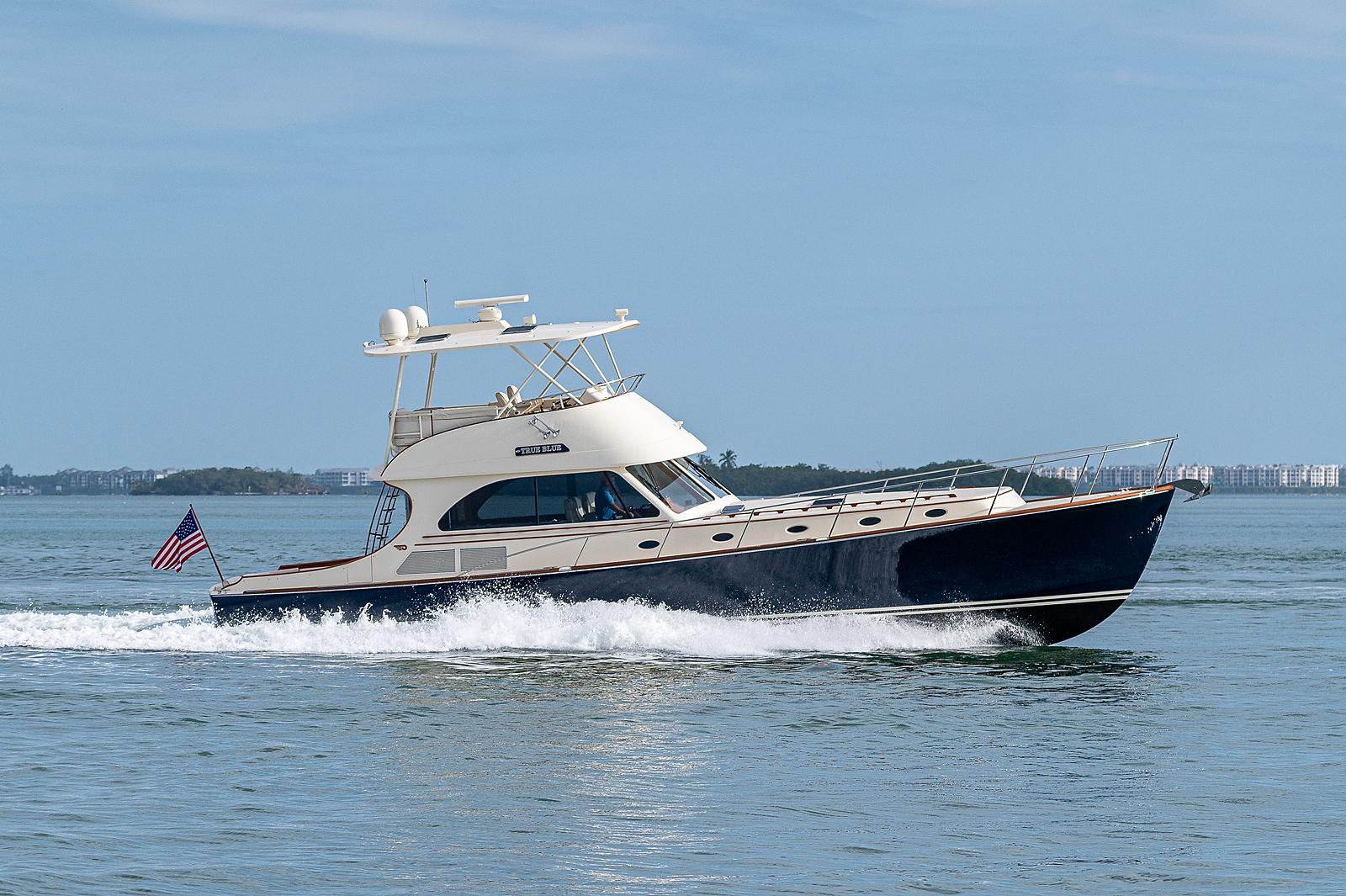 Above: A Hinckley Talaria 55 MKII Flybridge for sale on YachtWorld in Stuart Florida. Photo by Hinckley Yacht Brokerage.
Though its LOA is nearly 58 feet this model shares other Hinckley Talaria picnic-boat design traits, with a layout prioritizing an open, spacious feeling. The saloon features twin facing settees aft of the helm with the galley down. Rather than attempt to cram more numerous, smaller staterooms belowdecks, the 55 features two very large en-suite staterooms each with a queen berth.
For more information visit Hinckley Yachts or see Hinckley Talaria 55 Yachts for sale on YachtWorld.
Fountain Pajot Alegria 67
Sailing yachts over 60 feet in length commonly have drafts that prevent them from entering many shallow areas, but the Fountain Pajot Alegria 67 manages to keep draft below 5.6 feet. The catamaran design does the trick, while providing a massive 2,156 square-foot footprint and the ability to carry 1,400 square feet of sail area plus 1,040 square feet of genoa area.
The catamaran design makes for a far larger living area than monohulls of this length, and the Alegria 67 is available in four- and six-stateroom models with four to six heads. Either way, the main deck and cockpit have enough entertaining area and seating for dozens of guests. Or, we should say "cockpits," plural, because there's a second open-air cockpit forward of the main cabin — this one fitted with an onboard two-person Jacuzzi tub. Plus, this sailing yacht has a flybridge complete with full-length sunpads, a settee, and a wet bar.
For more information visit Fountain Pajot or see Fountain Pajot Alegrai 67 Yachts for sale on YachtWorld.
LeVen Yachts
Developed by YachtCreators and Lucas Silva and engineered by Vripack, the 90-foot LeVen is designed in a 3D model and then constructed in the Netherlands with 5083 H321 aluminum, at the Van der Valk shipyard. Draft is minimized with the utilization of Voith Linear Jet power, the system so impressive it won the 2020 International Superyacht Society award for Innovation and Technology, and is a mere 4.5 feet — less than many boats half its size. Propellers are fully enclosed inside cast-aluminum nozzles integrated into the hull, and it's even possible to beach the LeVen without endangering the propulsion system.
This three-deck yacht features a huge swim platform with a lazarette for watertoys, an open saloon and galley, and private master, VIP, and twin cabins that can accommodate multi-generational excursions. The nearly 40-foot-long bridgedeck overhangs the cockpit and features niceties like multiple settees, an outdoor galley, and a wet bar. Note that the hull develops its structural strength from its skeleton and stress-bearing interior bulkheads are not necessary, so interior design and layout is completely customizable.
The LeVen also benefits from a healthy dose of modern tech. To minimize noise aboard and reduce the yacht's carbon footprint, its systems are powered by a massive lithium battery power bank and can run in "silent mode" for up to 12 hours before the generators have to come on.
Visit LeVen Yachts for more information, or see LeVen Yachts for sale on YachtWorld.
MJM 53z Outboard Performance Yacht
MJM Yachts takes advantage of modern outboard engine reliability and performance to power the 53z, which can run at 50 mph with quadruple Mercury Verado 400s. Static draft is just three feet plus half an inch with the outboards tilted down, and when the engines are in the up position the Doug Zurn-designed hull needs no more than two feet, one inch to float. Utilizing outboards also allows the yacht to incorporate joystick docking and features like GPS-enabled Skyhook station-keeping and Active Engine Trim control.
The standard 53z enjoys a flush-deck design from the transom to the helm with a galley-down and two en-suite stateroom arrangement belowdecks. Every accessory and detail to be found inside the boat is absolutely topnotch, from the Stidd 500 helm seating to the satin-varnished cherry battens.
For more information visit MJM Yachts or see MJM 53z Yachts for sale on YachtWorld.
Outback Yachts 50
The Outback Yachts 50 has the rare ability to boast both an exceptionally shallow three-foot draft but still feature a protective, stabilizing keel. The shafts and propellers sit in hull pockets to reduce shaft angle to eight degrees, while the yacht's 1.7-2.1 speed/length ratio results in a smooth transition from displacement to planning speeds and prevents the stern from digging in, vastly reducing trim angle to a mere two degrees.
The Outback 50 is available in two versions, "Infinity Deck" and "Extended Deckhouse" models. While either has an open transom with a removable security rail, the Extended Deckhouse version adds two feet to the saloon. In both cases the yacht also features a large flybridge with an upper station and room for a davit-launched tender, a master cabin with en-suite head, two guest staterooms with twin berths, and a guest/day-head.
The standard saloon includes a galley forward and across from the starboard helm station with a dinette aft, but this layout is customizable. However an owner might want it arranged, it should be noted that the entire bridgedeck and saloon are surrounded by windows and glass doors to provide almost 360-degree visibility.
For more information visit Outback Yachts or see Outback Yachts 50 Yachts for sale on YachtWorld.
Naturally, just what constitutes the best shallow draft yachts out there is to a great degree a matter of personal preference. But each of these stand-outs can run shallower than the average yacht, while delivering unique perks and pleasures that the discriminating yacht owner will enjoy.
Related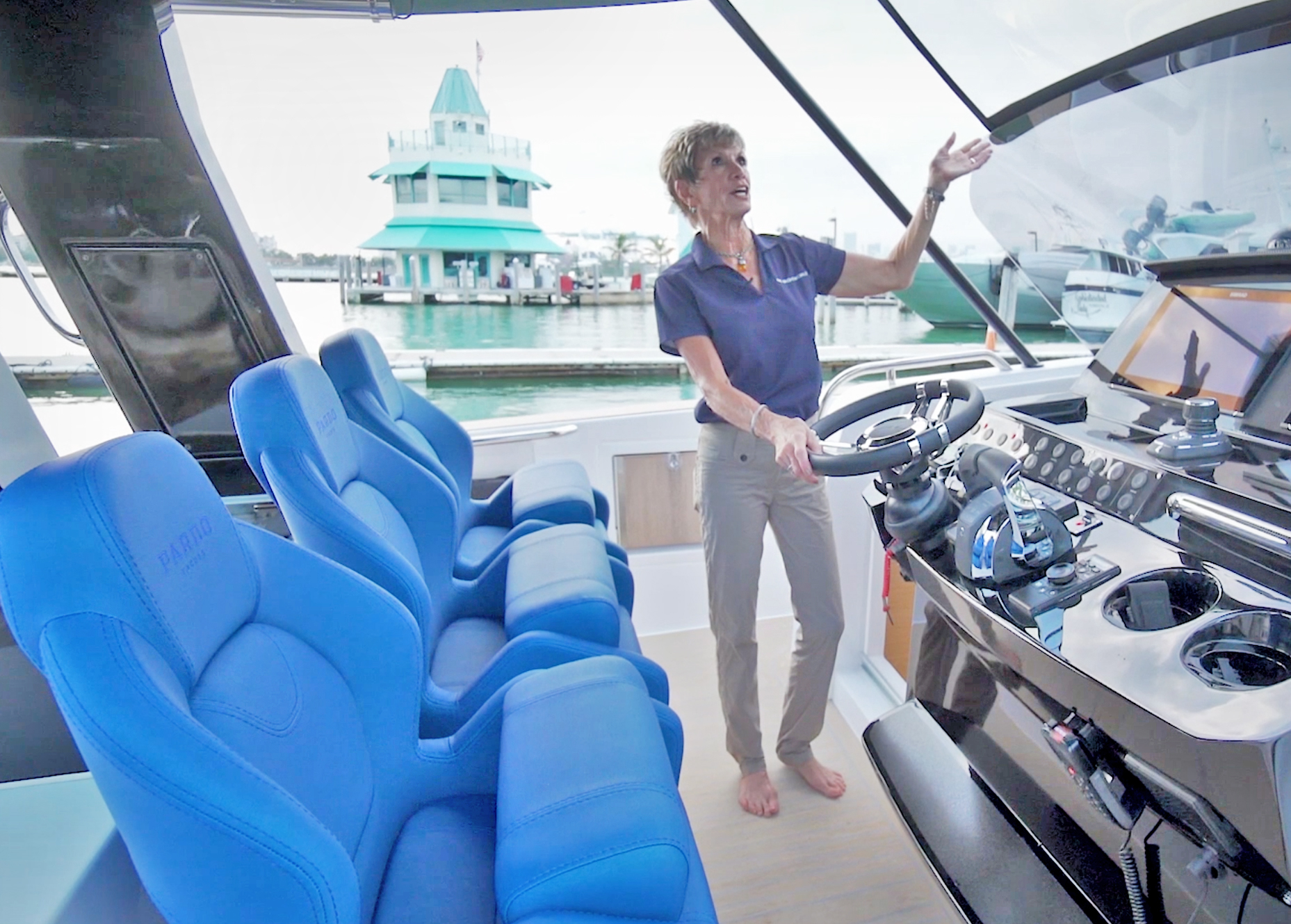 Pardo 38 Luxury Yacht Walkthrough Video Review
The new Pardo 38 marks another addition to Pardo Yachts' lineup of elegant walkaround cruisers.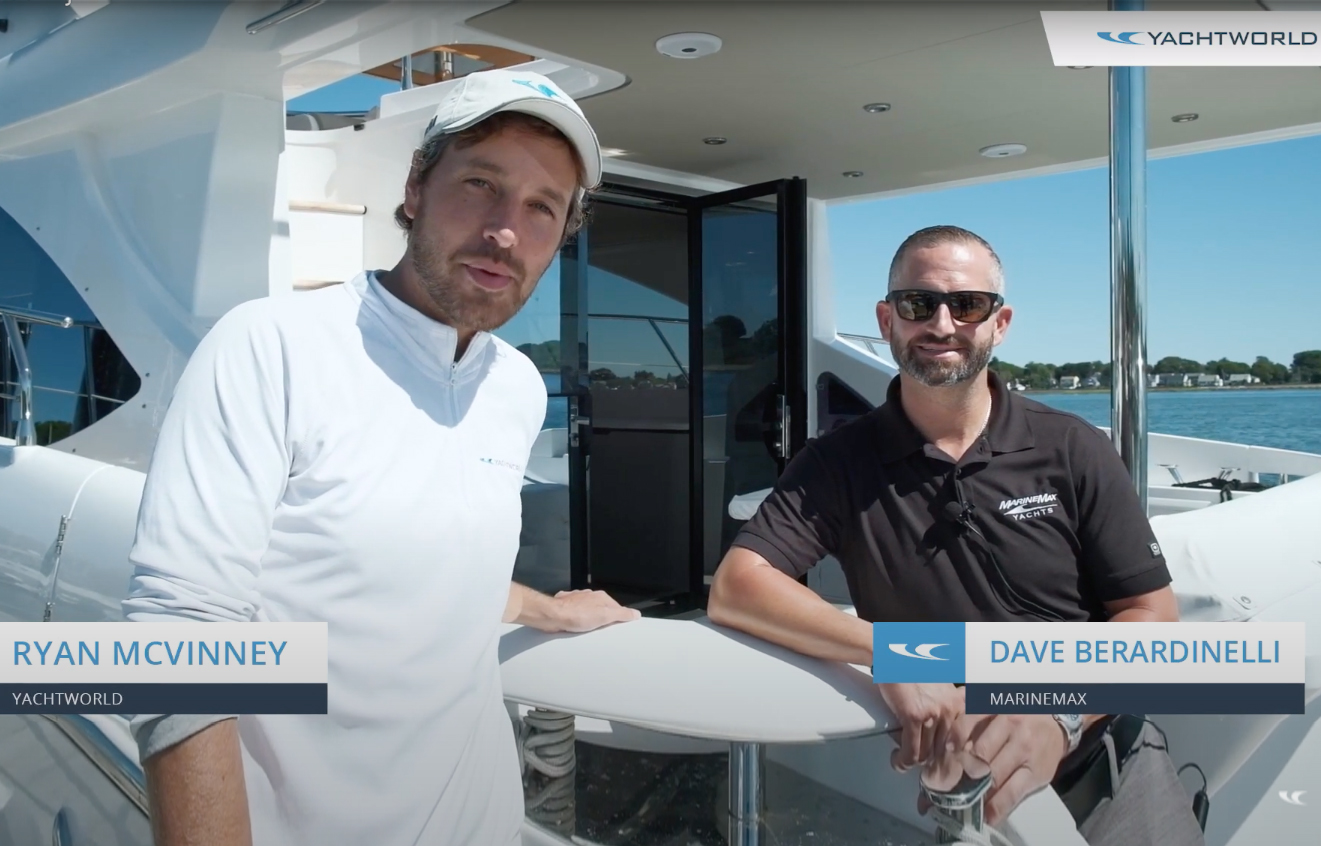 Azimut 55 Fly Full Video Walkthrough Review
Join Ryan McVinney and Dave Berardinelli from MarineMax for a full video walkthrough of Azimut Yacht's...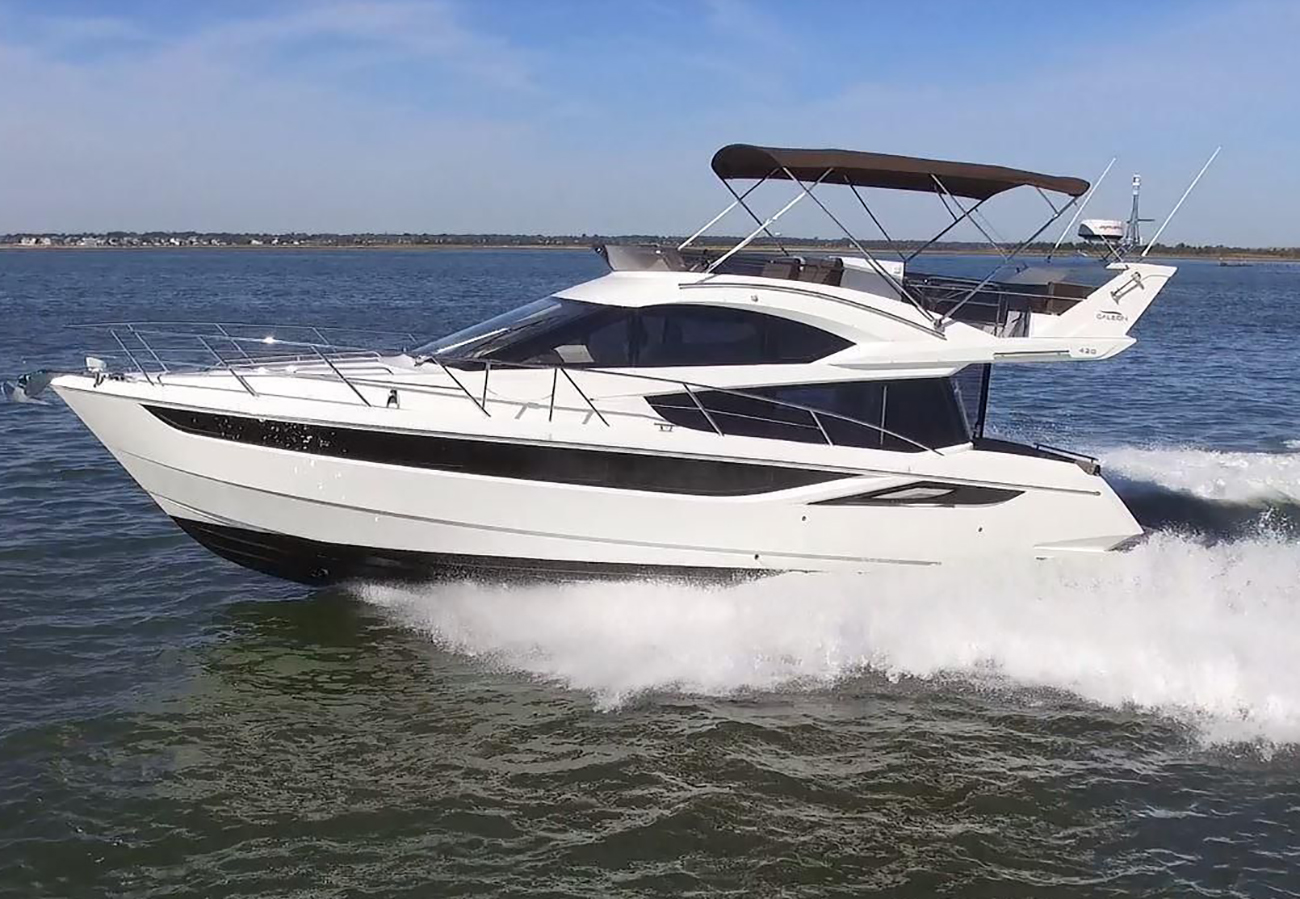 Galeon 420 Fly Full Video Walkthrough
Full walkthrough of a 2018 Galeon 420 Flybridge yacht with MarineMax Boston.