Rapid technological advancements made over the years have helped improve the sailing experience by eliminating laborious manual tasks, enabling sailors to focus on the relaxing element of sailing. If you prefer to do your part to be environmentally friendly, sailboats are much better for the environment than their motorized counterparts.  Picking out a great vessel is imperative to enjoying a great sailing experience. We have selected the creme de la creme of sailboats suitable for a range of budgets and needs.
Jeanneau Sun Odyssey 380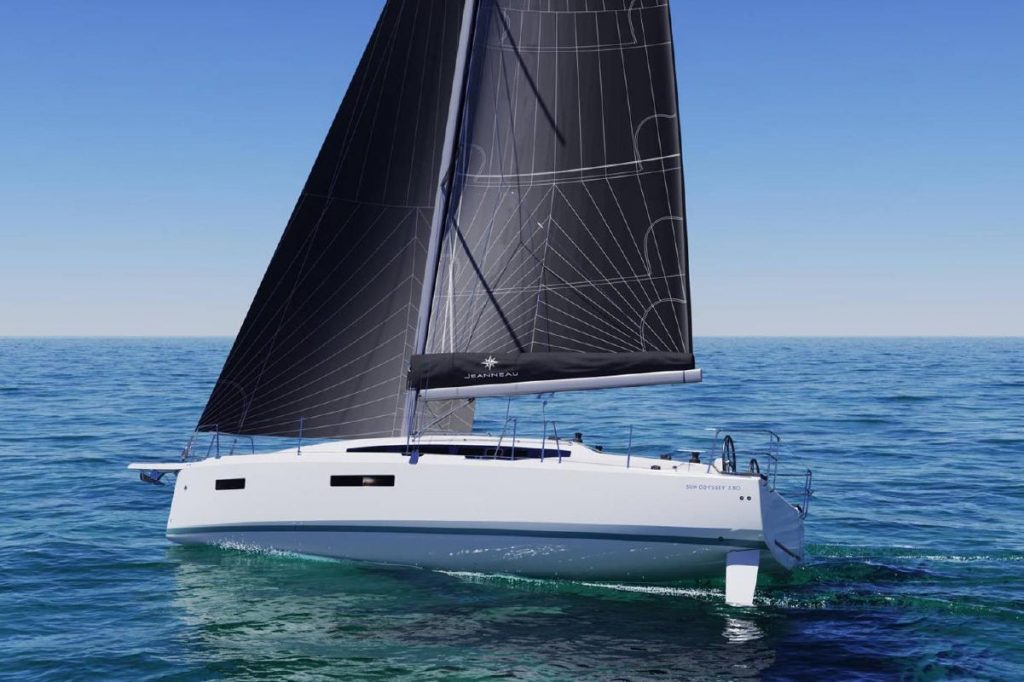 2022 Jeanneau Sun Odyssey 380. Image credit: Jeanneau.
While smaller than other sailboats on the market, the Jeanneau Sun Odyssey 380 shouldn't be written off when you're shopping. What this boat may lack in size, it makes up for in performance and features. One of the best aspects of having a smaller sailboat is that you will be able to reach much faster speeds than larger sailboats, and they are easier to maneuver.
This sailboat offers a spacious cockpit area and a sleek design. Jeanneau boat's signature is the walkaround deck. The Odyssey offers impressive ease of walking around without worrying about the cockpit being an obstruction.
Another great feature of the Sun Odyssey is its four different floor plan layouts. Depending on your floor plan, the 380 offers either two or three staterooms and one or two heads. When you walk out into the saloon, you won't notice that you are on a relatively small yacht. The common area, often the most used part of the boat, feels incredibly spacious. The 380 also offers an impressive galley complete with a two-burner stove, double sink, and a refrigerator and freezer. There's also plenty of air circulation available to keep the temperature and smell regulated when cooking.
If you're considering getting into sailing, the Sun Odyssey is a great starter sailboat for you and your family. The variety of optional features, impressive space, and smaller size make this a non-intimidating and enjoyable sailing experience for beginners and experts alike!
Browse for Jeanneau Sun Odyssey 380 yachts for sale on YachtWorld.
Beneteau First 44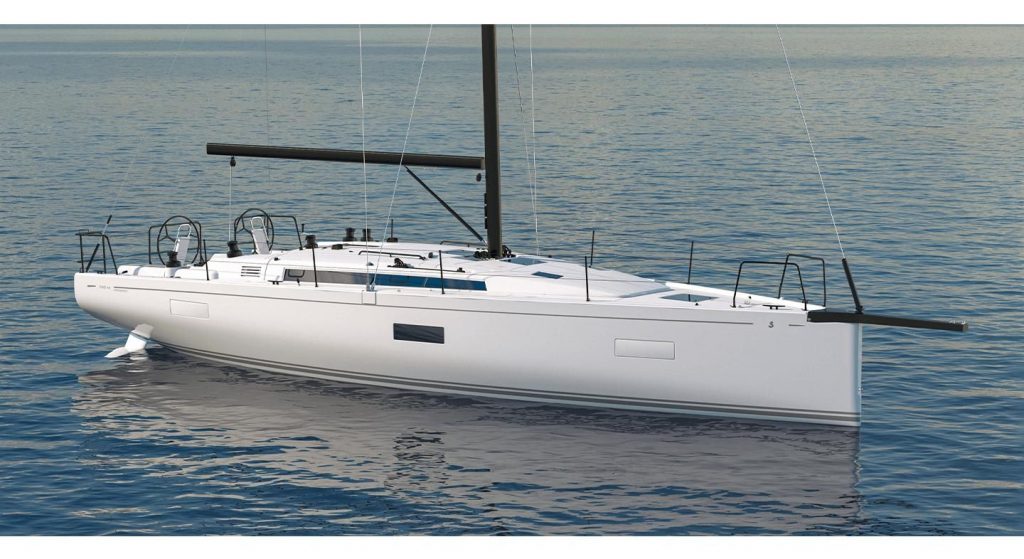 Beneteau First 44. Image credit: Beneteau. 
Beneteau hit it out of the park when they designed their first mid-sized yacht. The First 44 is a perfect mix of their First 36 and First 53, the First 44 offers a modern yacht's luxuries.
The First 44 has an incredibly comfortable cockpit area that will allow you to sit back and relax on your sailing trips, which is a major selling point for this boat. Plus, this boat was designed to be able to reach higher speeds than other sailboats when there are only one or two people on board.
When it comes to living space, the First 44 really shines. This sailboat offers three bedrooms and two heads, providing ample sleeping room and accommodations for your family or visitors. The salon boasts an impressive six-seat dining table, perfect for family feasts on the water.
If you're looking for more speed than the First 44 offers, a sister model called First 44 Performance weighs 1,100 pounds lighter than the standard First 44.
Browse for Beneteau First 44 yachts for sale on YachtWorld.
Fountaine Pajot Isla 40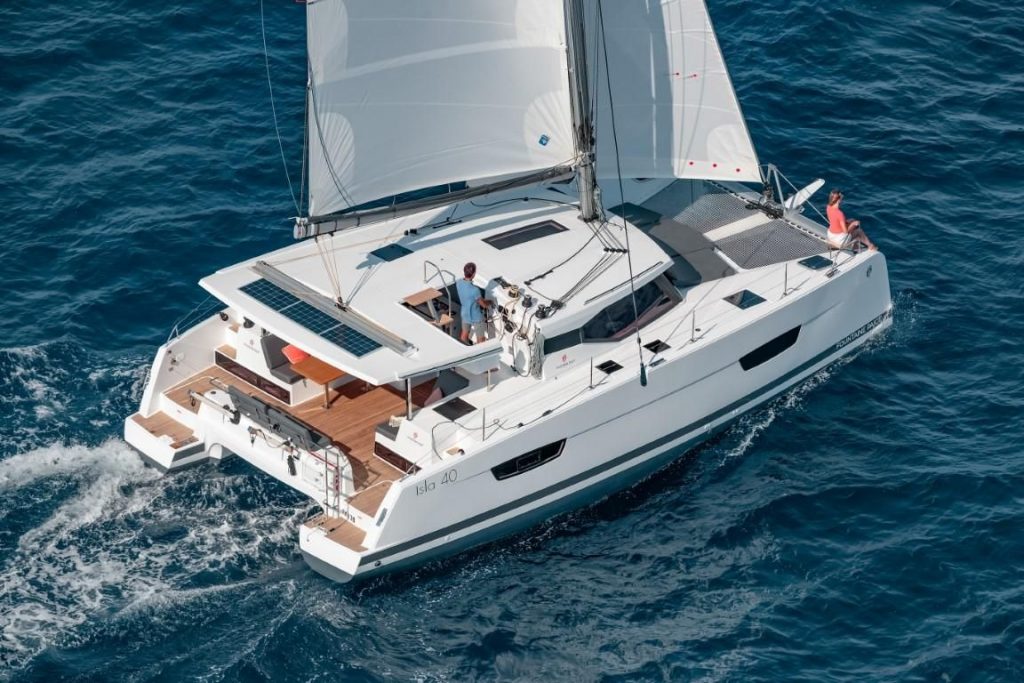 Fountaine Pajot Isla 40 sets a benchmark for sailing catamarans of her size. Image credit: Fountaine Pajot. 
If you want a distinctive sailboat that stands out, look no further than the Fountaine Pajot Isla 40. This sailboat is a perfect option if your entire family wants to get involved in sailing. There's a relaxation lounger in the salon area to kick your feet up in if you need to get out of the sun. The Isla 40 offers either three or four bedrooms, depending on the floor plan you select.
The Isla 40 was designed to have all the amenities of a larger sailboat on a smaller frame, and its amenities match Fountaine Pajot larger counterparts. The inverted bow gives an impressive, sporty appearance that many people don't expect when looking at a sailboat, so you are likely to turn some heads.
Browse for Fountaine Pajot Isla 40 yachts for sale on YachtWorld.
Hylas 57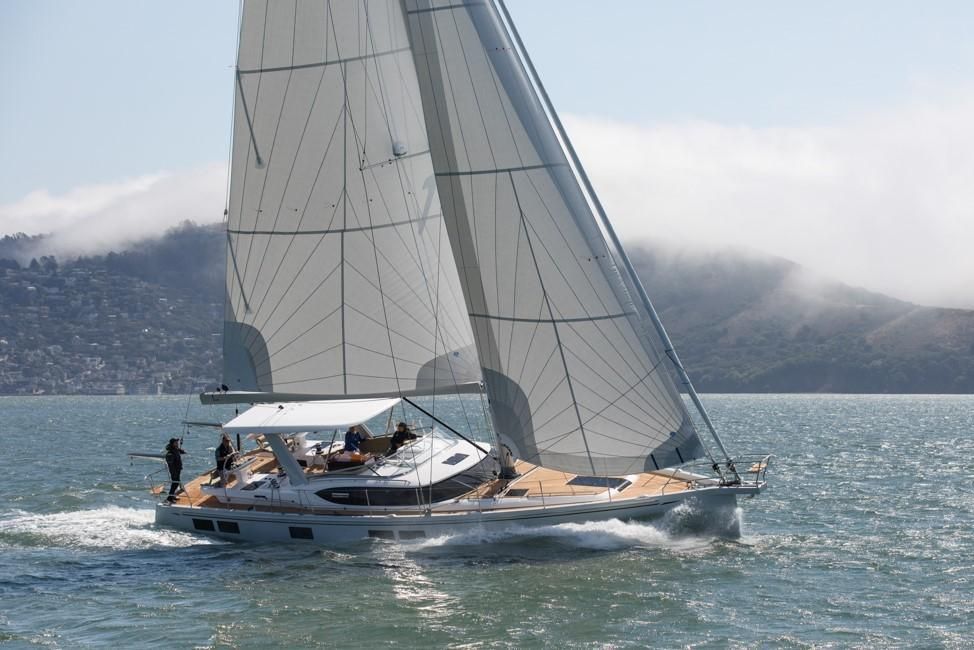 2023 Hylas H57. Image credit: Hylas.
The Hylas 57 has been designed for liveaboard couples or small families who intend to spend a lot of time at sea. It scooped multiple awards for 2022, and when you stand inside of it, it is easy to see why. The sailboat's hull was designed to be strong but lightweight and to be incredibly easy to handle, regardless of your sailing expertise. Plus, the hull is sure to impress even the biggest yacht aficionado because of its impressive comfort and speed on long voyages.
The Hylas 57 offers a hybrid cockpit that was designed to maximize headspace in the stateroom below. Hylas prides itself on being an incredibly customizable brand, so you will be able to make modifications to almost every detail of this boat work to make it work for your family's needs.
The Hylas 57 is a perfect example of why the brand is well-respected in the sailboat world. If you're looking for a sleek, impressive sailboat to spend extended time on, then the Hylas 57 should be at the top of your list.
Browse for Hylas 57 yachts for sale on YachtWorld.
Leopard 42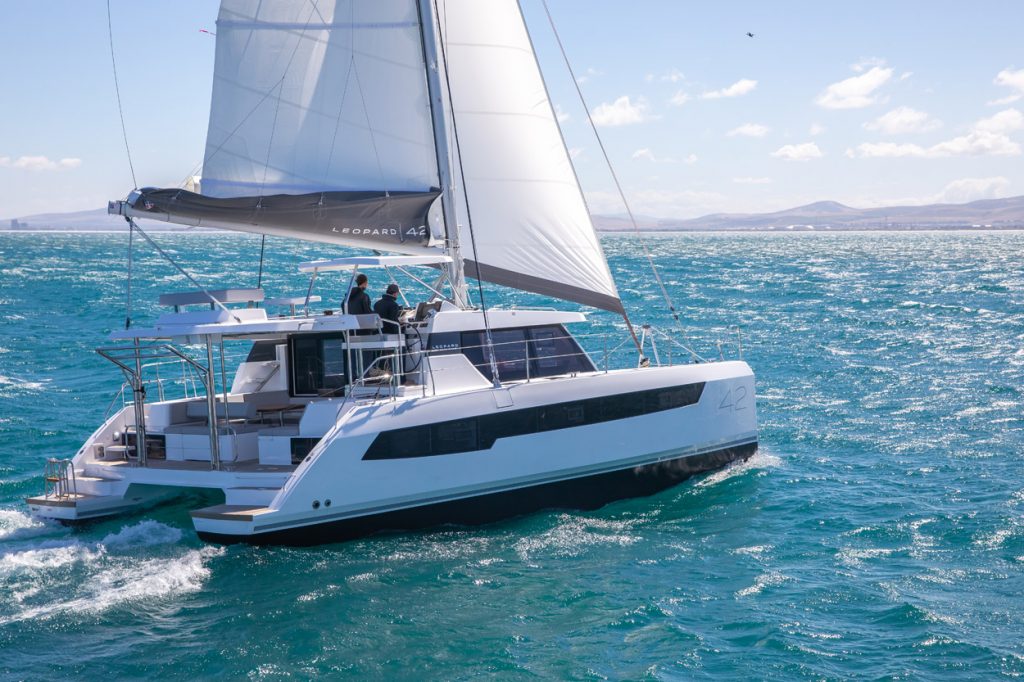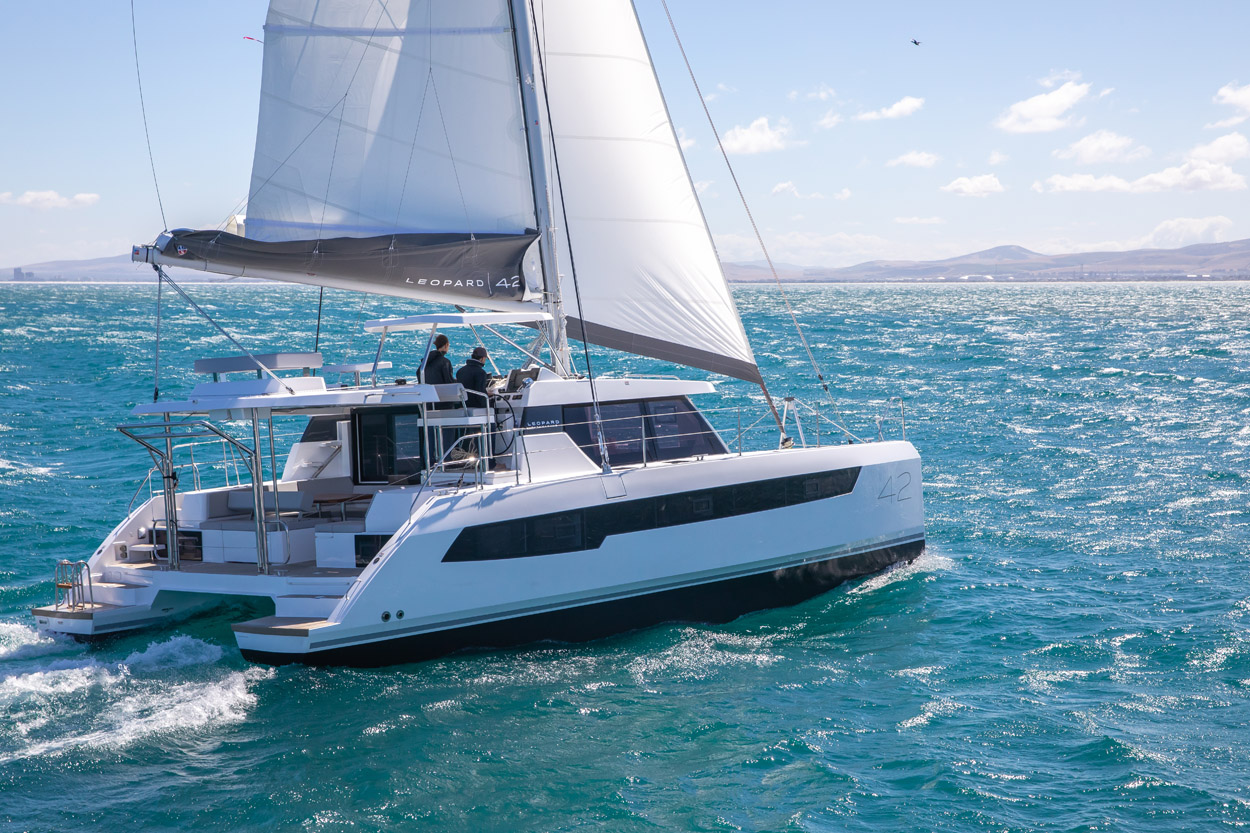 Leopard 42 Catamaran Sailing Yacht. Photo by Leopard Catamarans.
The modern appearance of Leopard 42 is impressive from every angle, with continuous hull side windows and a spacious upper-lounge area for relaxing with a great view of the water.
The expansive windows continue into the living space of this boat, flooding the vessel with natural light. There's also a skylight in the galley area and an impressive L-shaped kitchen that provides plenty of cooking space.
Above deck the protected helm design is designed for single-handed sailing with complete visibility of every boat area, so you can see what's going on while sailing.
The spacious eight-person cockpit is designed for maximum relaxation. There is also a lounge area with multiple lounge chairs to stretch out and bask in the sunshine. Read an extended Leopard 42 catamaran full review.
Browse for Leopard 42 yachts for sale on YachtWorld.
Excess 11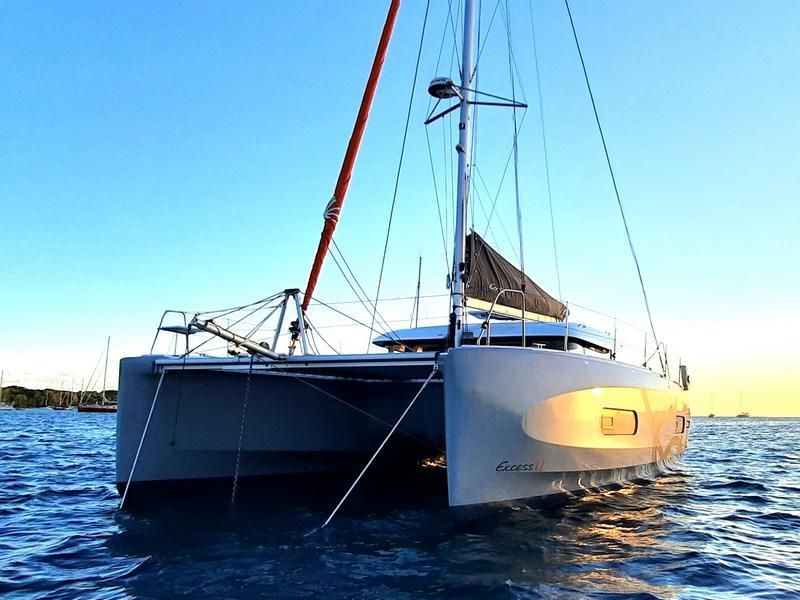 2022 Excess 11. Image credit: Excess.
The final sailboat on our list is the Excess 11,  a 'pocket sailboat' that packs impressive qualities into one tiny package. It is the only large-scale production sailboat of its size available in the current market, so it's essential to consider it when looking at sailboats.
The Excess 11 upends the traditional sailboat look. Instead, it's the perfect mix of modern and sporty. The interiors have a cedar finish and the light color palette give a bright and airy appearance throughout the boat. The twin aft helm station allows for better feedback and faster responses.
You can choose between three or four cabin layout with two heads. Ideal for large families or if you want to bring a couple of guests to stay overnight
Another impressive feature is the hybrid cockpit. You have the ability to make your cockpit entirely open to gaze at stars, or close it off if the weather takes a turn. Or you can open the sunroof if you want a some fresh air.
The Excess 11 feels incredibly spacious when you consider that it is only 37.5 feet long. It's one of the smallest sailboats on the sailboat market designed for extended trips at sea. Its compact size will give you a speed advantage over larger vessels. Smaller boats are also better suited to those with little sailing experience.
Browse for Excess 11 yachts for sale on YachtWorld.
The slow pace of sailing provides a relaxing, serene experience. If none of these caught you eye, browse through an extensive list of new sailboats for sale on YachtWorld.
View all sailboats for sale on YachtWorld now.
Related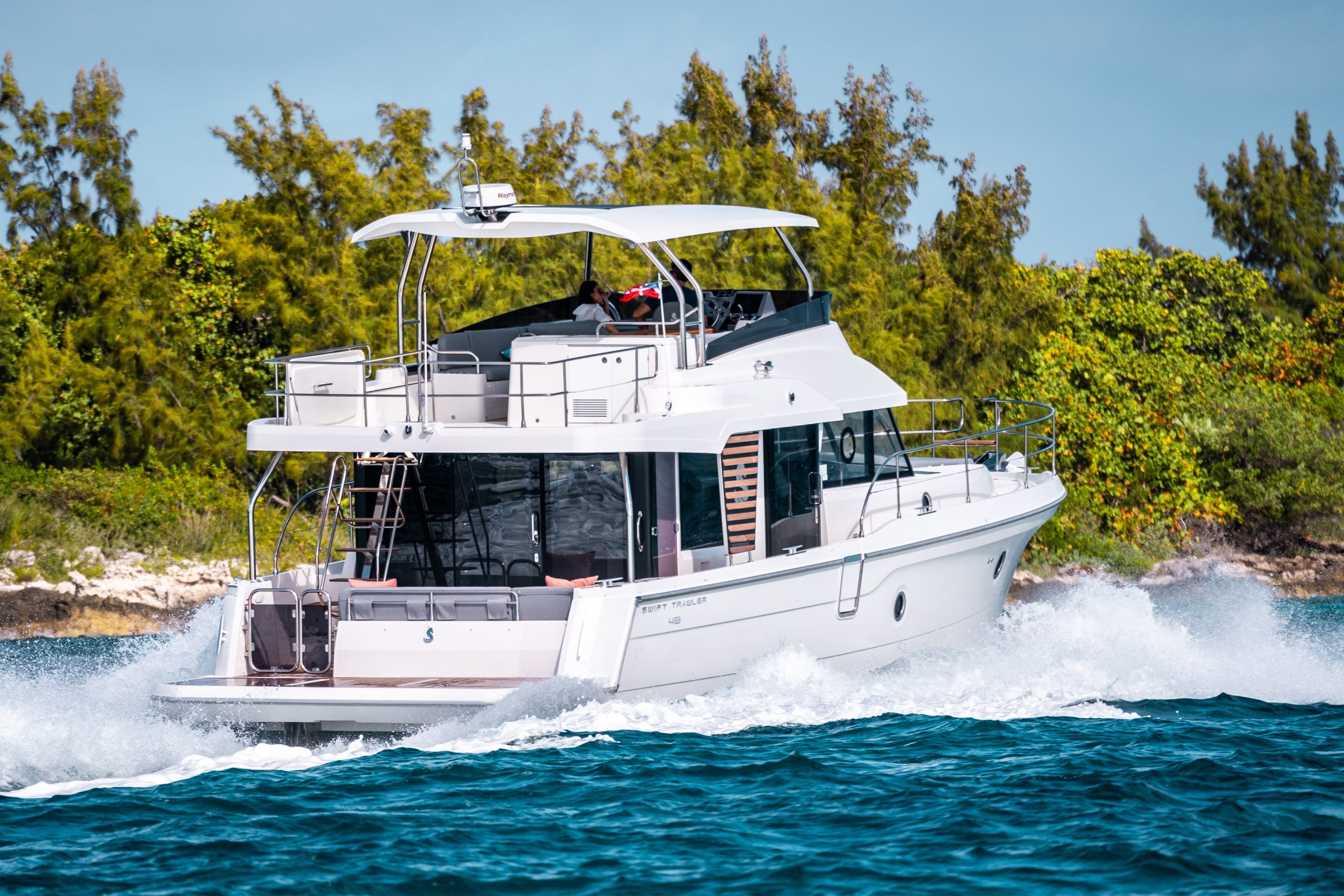 5 Best Trawlers of 2022
Zuzana Prochazka shares her top five new trawlers for 2022.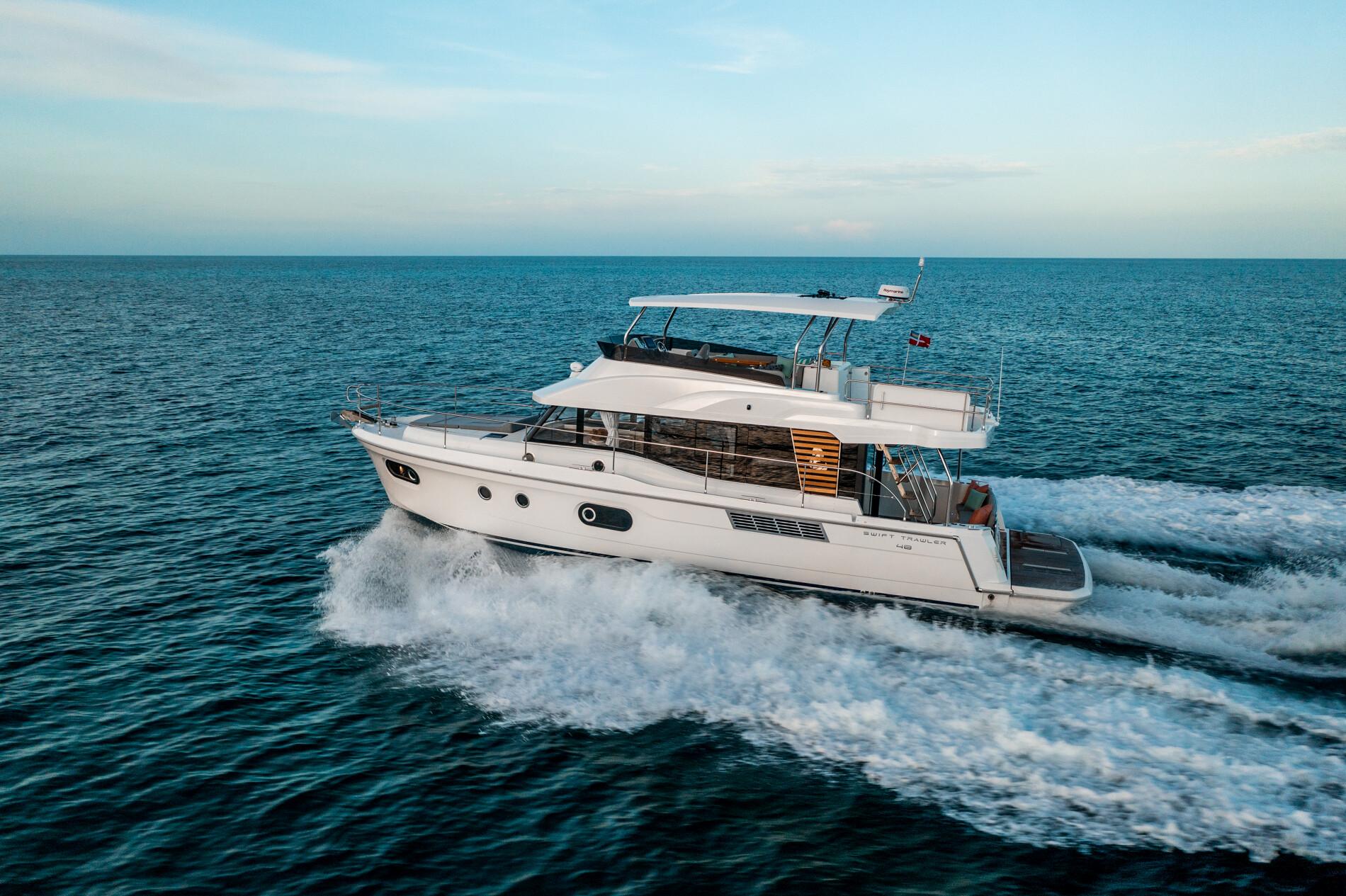 2023 Beneteau Swift 48 Review: New Fast Trawler
Beneteau's new swift trawler builds on success for even better results.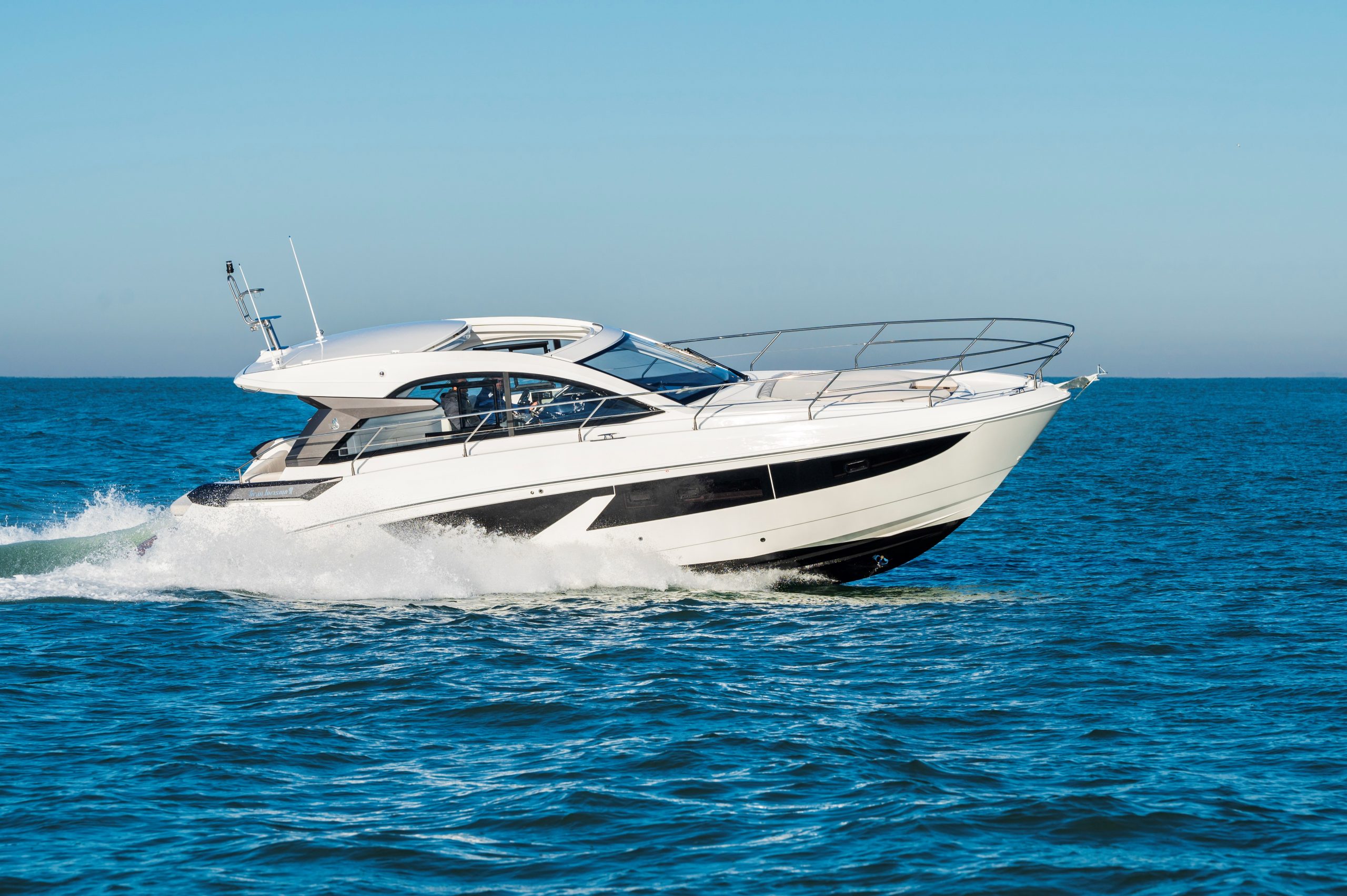 Best New Cabin Cruiser Boats For 2022
These stand-out cabin cruisers will be top picks.