Your hands say a lot about you. From the moment you meet someone and shake their hand, you begin to piece together a story about them. How much pressure in the grip you apply, how long you hold eye-contact for – we interpret these subtle cues to prepare us for potential danger, or perhaps opportunity. It makes sense that any newcomer will immediately notice what is on a person's wrist. Wristwatches provide clues about an individual's personal taste and story, whether they are noticed consciously or interpreted subconsciously.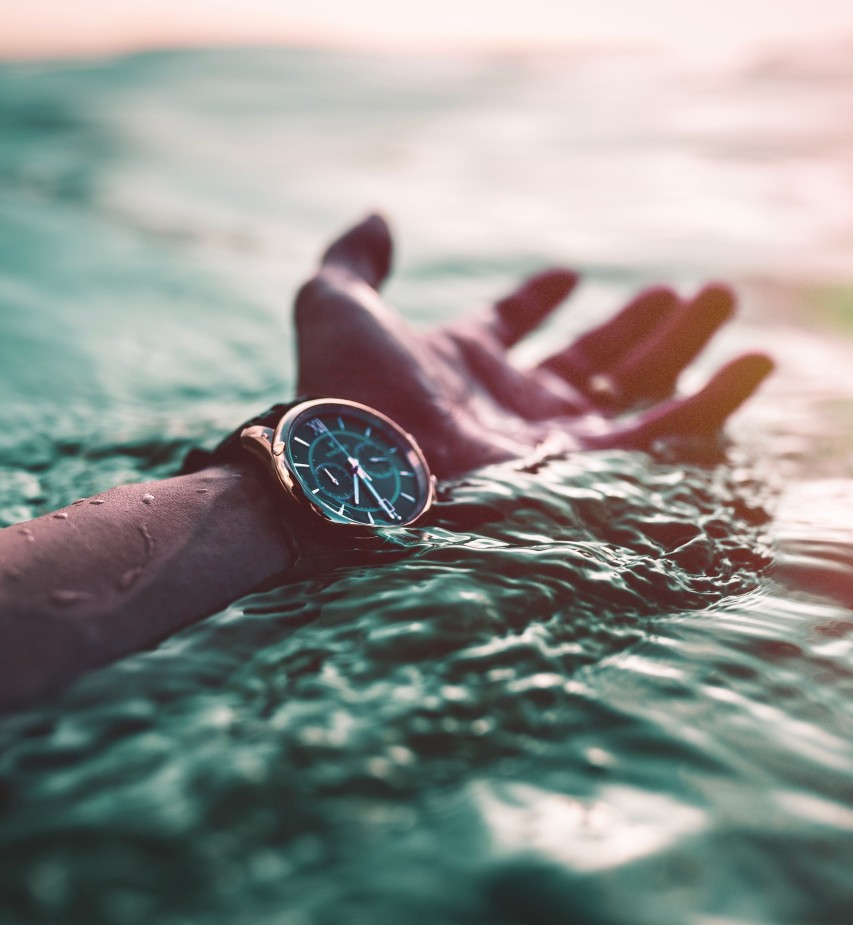 As well as being a signifier of taste, watches continue to be an essential tool, especially for seafarers. While many of us use our smartphones as watches, pulling out our phone to check the time countless times a day can be risky, especially when one is close to a large body of water – as anyone who has had the misfortune to drop their phone off the side of a boat can attest!
Why Do You Need A Sailing Watch?
Watches have always been an essential accessory for yachting, or indeed for anyone who sails. Precise time-keeping is a must for regatta enthusiasts. In the mid twentieth century, regattas inspired the creation of the countdown timer function. The ability to set a countdown became a must-have for racers, especially for yacht-racers, who must ensure that their vessel is steadied and ready to sail before the starting whistle blows.
Here are some of our favorite contemporary watches for the modern-day yachtsman. From stylish to rugged, classic to cutting edge (and everything in between), here is our curated selection of the watches worth watching.
The Best Nautical Watches
YachtWorld rated the following watches on their style, functionality and durability. All of these watches are tailored for yachting, which means that they're all waterproof, durable and chronographic, as well as being incredibly stylish. Which one represents your lifestyle and personality?
1. Omega Seamaster Planet Ocean GMT Watch

Omega Seamaster Planet Ocean GMT Watch is also available in an America's cup limited model. 
If you're lucky enough to get hold of one of these watches, congratulations! They're not easily found – only a limited run was produced, in a one-off partnership between watchmakers Omega and GoodPlanet Foundation. The stunning Seamaster Planet Ocean 600M features a striking blue dial and band, accented with sun orange for the bezel numbers, as well as a GMT hand for tracking a second time zone. And that's not all – a portion of the proceeds from this watch go to protect reefs, grasses, and mangroves in Southeast Asia. You can give yourself a pat on the back, knowing you're doing your bit to protect our oceans while wearing this stunning timepiece.
Rating
Style points: 8.8
Functionality: 8.4
Durability: 9.2
Prices start from $5580
2. Rolex Submariner
It's finally happened – Rolex has updated the Submariner! The iconic watch model 124060 is now 41mm, upgraded one millimeter wider than the previous 114060. It's a welcome tweak on its parent model, featuring a 3230 caliber movement with 70 hours in reserve power. The bracelet has been widened and the lugs thinned, for a sleek yet robust appearance, with Oystersteel casing and a Cerachrom bezel blac insert. Neither the flashiest nor the most utilitarian watch on our list, this is an assuredly an iconic choice.
Rating
Style: 9.4
Functionality: 8.2
Durability: 8.8
Prices start from $14,000
3. Seiko Prospex 1970 Divers Re-Creation Watch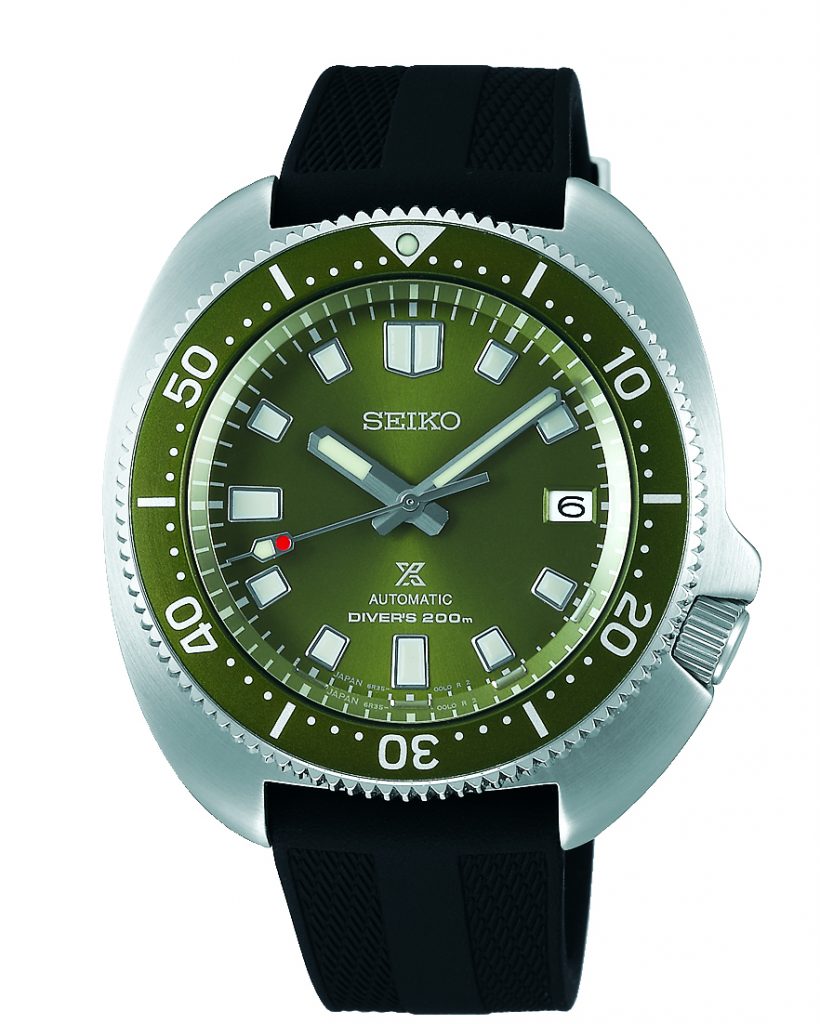 Seiko Prospex 1970 Divers Re-Creation Watch 1970 'Captain Willard'  Re-Interpretation. Image credit: Seiko
You might recognise this sleek number. This watch was popular with American troops in the 1970s, famously worn in the 'Apocalypse Now' film by Martin Sheen playing the character Captain Willard. Water resistant to 200 and with a super-hard coating, it's clear why this watch was given a starring role in this gritty war film.  Modernised from the original version with high visibility dial layouts, increased power reserve to 70 hours and a smaller case size for even more comfort. A hardwearing, easy-to-read timepiece which looks very different from other dive watches. Since launching Japan's first diver's watch in 1965, Seiko's innovative watchmaking has changed global dive watch standards. Seiko Prospex watches are designed for sports lovers and adventure seekers in the water, in the sky or on land.
The newly redefined SLA033 is an oversized 45mm watch, with unique band styling and crown positioning, and a 50 hour reserve power. It's also a limited edition run – only 2,500 will be produced, meaning you'll have to move quickly if you want to add this cinematic classic to your collection.
Rating
Style: 9.3
Functionality: 7.1
Durability: 8.7
Prices start from $4000
4. Omega Seamaster Diver 300m
James Bond Numbered Edition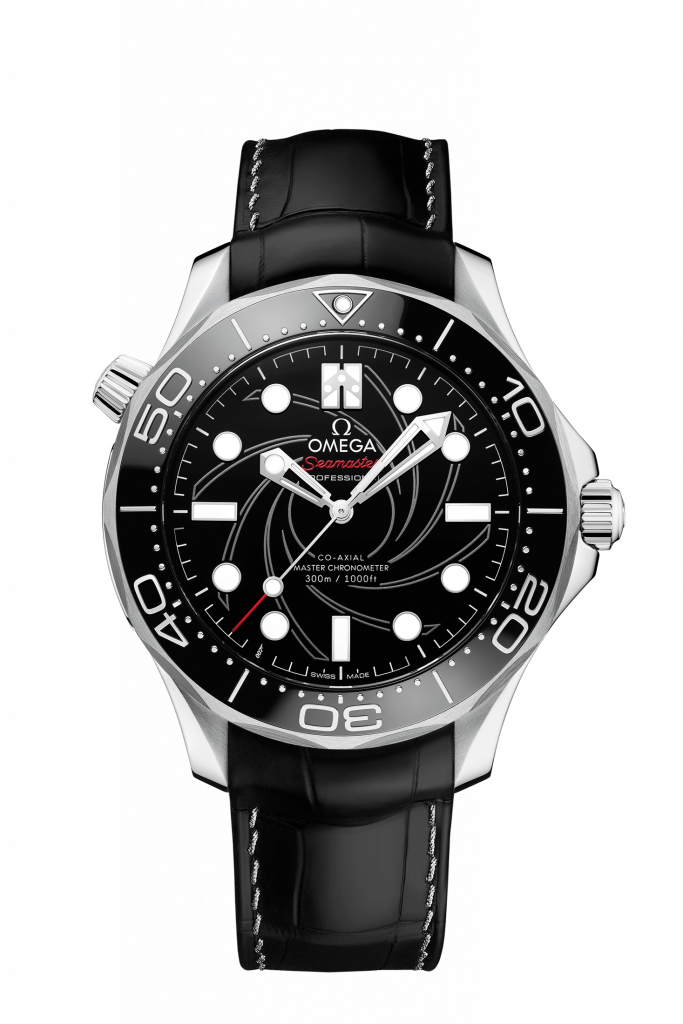 Omega Seamaster Diver 300m James Bond Numbered Edition. 
Let's face it, every man dreams of being James Bond. Well, you can come one step closer to making that dream a reality with this Bond-themed Seamaster watch, created by Omega for the 50th anniversary of 007. The engine behind this nifty little gadget is an Omega Co-Axial 8807 Chronometer Calibre movement, ensuring that you won't be late for a single mission. This piece features plenty of secret agent-themed detail, including an 18k white gold gun insignia on the dial, and a laser-engraved Bond family coat of arms, lined in sapphire crystal on the caseback.
Rating
Style: 9.8
Functionality: 7.2
Durability: 8.8
Prices start from $59487
5. Tag Heuer Aquaracer Tortoise Shell Watch

Tag Heuer Aquaracer Tortoise Shell Watch. 
Tag Heuer has done it again with this unique Tortoiseshell edition Aquaracer. This piece has a shell-like appearance, crafted from striking reisin inserts. Its distinctive 43mm case is attached to an alligator patterned faux leather rubber strap, and powered by Tag's automatic Calibre 5 movement. It is completed with a red-brown bezel and black brushed sunray striped dial, and is also available in an oceanic blue-on-blue.
Rating
Style: 9.5
Functionality: 7.5
Durability: 8.5
Prices start from $3050
6. Timex Navi Ocean Watch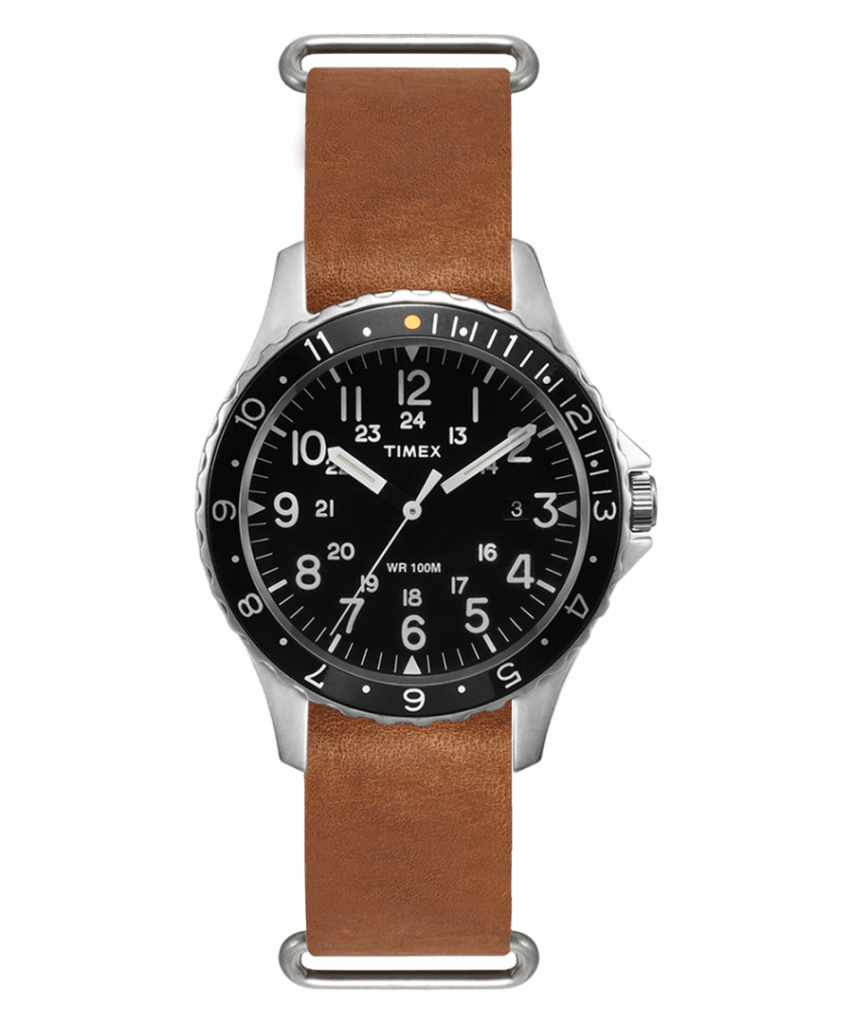 Timex Navi Ocean Watch
A member of the Timex Pioneers collection, the utilitarian Navi Ocean model is inspired by military watches. With a striking, high-contrast dial, the large white numerals stand out like the stars on a clear night against a jet-black background. Notable features include the military time ring on the dial, quick date, crown guards, and rotating elapsed time counting bezel, and is completed by a classic tan leather strap. Rated for 100 meters, this 38mm watch is sure to appeal to the seafarer who prefers simplicity over flashiness.
Rating
Style: 7.8
Functionality: 8.6
Durability: 9.5
Prices start from $160,000
7. Audemars Piguet Royal Oak Concept Flying Tourbillon GMT Watch
Audemars Piguet Royal Oak Concept Flying Tourbillon GMT Watch 
With a sandblasted titanium case, a grey ceramic bezel and a bright blue watch-band, this timepiece certainly has a striking colour scheme. This Royal Oak line by Audemars Piguet is unique in appearance, with a futuristic, chrome-like aesthetic. Built with a hand-wound Calibre 2954 movement with 10-day power reserve, other notable features include the 6 o'clock crown position indicator and second time zone wheel at 3 o'clock.
Rating
Style: 9.7
Functionality: 9.1
Durability: 10.0
Prices start from $198,400
8. Panerai Submersible Verde Militare Watch
Panerai Submersible Verde Militare Watch
Paying homage to the history of this brand, Panerai's submersible collection feels distinctly retro, while their top-notch technology is sent directly from the future. The Submersible Verde Militare is another limited-edition piece, limited to just 500 worldwide. The specs don't disappoint, it pulses on a P.900 automatic movement with extreme accuracy, developed in Neuchâtel. Three days of power are expertly nested into this 42mm case, and it's rated for 300m. The piece is finished with a forest-green dial, band and a trapezoid buckle. A truly unique-feeling piece.
Rating
Style: 9.1
Functionality: 8.8
Durability: 9.5
Prices start from $10,067
9. Garmin Quatix 5, Multisport Marine Smartwatch
Garmin Quatix 5, Multisport Marine Smartwatch
The Garmin Quantix 5 looks like something straight out of science-fiction. And it has the functionality to match – with compatible Garmin devices, this watch can provide remote waypoint marking and autopilot control, and stream data such as depth, speed, wind, and temperature. It also has a virtual starting line, race countdown timer, a distance to starting line function, a heart rate monitor, radio controls, built in GPS.. I could go on! The Quantix 5 is so useful, it almost feels like an unfair advantage.
Rating
Style: 8.9
Functionality: 10
Durability: 8.1
Prices start from $470
10. Breguet's Marine Tourbillon Équation Marchante 5887 Watch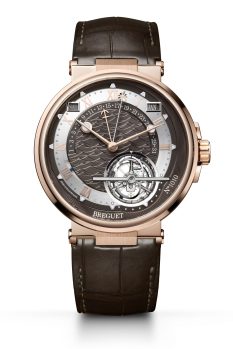 Breguet's Marine Tourbillon Équation Marchante 5887 watch
Functioning both as a yacht watch and a grand complication, the Marine Tourbillon almost has too many incredible features to mention: self-winding movement, retrograde date, power reserve indicator, solar minus with faceted golden sun, titanium tourbillon carriage, water-resistant to 10 bar – and all in a watch that looks so sleek! It has a 43.9mm face (available in 18-carat rose gold, if you so desire), a striking gold dial and a sapphire case back. Other options include 950 platinum, with a blue dial in gold. If you're looking for something that truly stands out and has just about every additional feature you can imagine, this elegant watch is worth keeping your eye on.
Rating
Style: 10
Functionality: 7.9
Durability: 7.5
Prices start at $255,500
Editor's Note: This article was originally written in Fall of 2019 and last updated in December 2022.
Related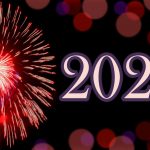 12 Tips For A Safe New Year's Eve On A Boat
Advice for a safe boating experience over the New Year's Eve holidays.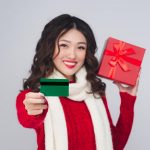 Online Gift Cards And Last Minute Gift Ideas For Boaters
A few quick, last minute ideas for the boater or boat owner in your life.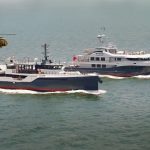 Gene Machine & Gene Chaser Superyachts: YW LEGENDS EP. 6
LEGENDS Ep. 6 features billionaire Jonathan Rothberg's superyachts Gene Machine & Gene Chaser.