It seems boat manufacturers set out to outdo themselves every year, and 2022 is no exception. Companies responsible for some of the best pontoon boats on the market have a new lineup of luxury models and customizable cruising vessels to ensure that you enjoy your time on the water. There are as many different types of boats as there are people who love them, so you can be sure to find something that suits your tastes.
Pontoon boats are great for enjoying days floating on the water and having fun with family and friends. Of course, when you want more than just the basic boating features, you'll find a whole market for luxury boats that have been engineered for comfort, performance, and high-class style. In this guide, we'll look at what constitutes "luxury" and what features you'll want to consider in buying your next pontoon boat.
Plus, we'll look at the top luxury pontoon boats on the market for 2022 to help you get a glimpse of what's available and find your next craft. First, let's talk about what upgrades are responsible for turning a regular pontoon boat into a luxury model.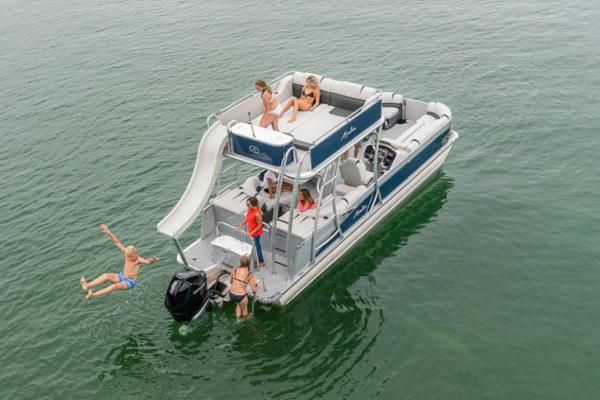 What Is A Luxury Pontoon Boat?
Luxury pontoon boats have premium features and finishes and offer customizable options. They essentially provide more creature comforts than a standard boat, and they will generally have a much higher price tag as a result. However, these vessels offer some great upgrades to make your time on the water that much more enjoyable for those who have the money to spend.
· State-of-the-Art Electronics
Luxury models of pontoon boats come with state-of-the-art technology and electronics that you don't find in basic models. Improved navigation, multiple fish finders (on fishing models), premium stereo systems, and other upgrades are all going to make these boats shine. If you want high-tech and high-style, luxury pontoons are the way forward.
· Top-Rated Design
Aesthetics are everything in boat selection. Just like luxury vehicles, luxury pontoons look sleeker than other models. They feature high-quality finishes, computerized panels, premium finishing details, and more. The boat will feel as luxurious as it is when properly designed.
· High-Performance Engines
Obviously, you're not going to be puttering around at low speeds in your premium boat. That is unless you want to. Luxury pontoon boats have premium, high-performance inboard and outboard motors, including the latest technology. Many models come with higher horsepower as standard. Navigation and controls are also upgraded to ensure that the boaters can keep up with the premium engine.
· Additional Features (Trailers, etc.)
Of course, what's a luxury pontoon if it's not decked out to the nines? When you are willing to spend a little more on a custom luxury model, you can add a custom trailer, upgrade or add a trolling or outboard motor, and even add a cover or other protective elements to keep your boat safe when it's not in use. Some brands will include these for an additional cost, while others will offer the option to upgrade as you please.
Several factors go into making a pontoon boat a "luxury" model. Think premium interiors, wood inlays and chrome hardware, plush seating, sun protection, and other features that make the boat look and feel like it's a high-end model. Then, you add in the higher-performing engine and premium performance components, and it's an all-around luxury craft that you'll enjoy for years to come.
Features To Consider When Buying A New Or Used Boat
As discussed, several features and elements go into making a pontoon a "luxury" model. However, whether you're buying luxury or not, you'll want to make sure that you choose the right features when trying to pick the model of boat that you want. In a minute, we'll take a look at some of the best luxury pontoon boats on the market for 2022. First, let's talk about the features you'll want to be paying attention to make the right choice.
· Size
· Deck Space
· Performance
· Technology
· Customization Options
· Upgrades Available
· Use
All pontoon boats are designed for having fun on the water. Some people use them for cruising, while others use them for a nice slow day of fishing and relaxing. There are several different ways that these boats are enjoyed. When you're going to purchase yours, make sure that you think about the way that you'll use the boat to choose the ideal model.
Ok, so now you're a little better prepared to select the best luxury pontoon boat for yourself. Let's get started on the list of the best luxury pontoons that 2022 has to offer.
The Top Luxury Pontoon Boats of 2022
1. Avalon Windjammer 2585 ENT
It's no wonder that our list starts with Avalon, a leader in building reputable, reliable pontoon boats for decades. They always focus on style and innovation and ensure that boaters get that premium luxury feel, no matter which model they buy. This particular option offers the luxury reminiscent of the vehicles of the 1960s and 70s with its tan finishes and wood inlays. It also has premium seating and an impressive Mercury 150 engine. Plus, the underdeck has an aluminum layer that's been added to enhance acceleration.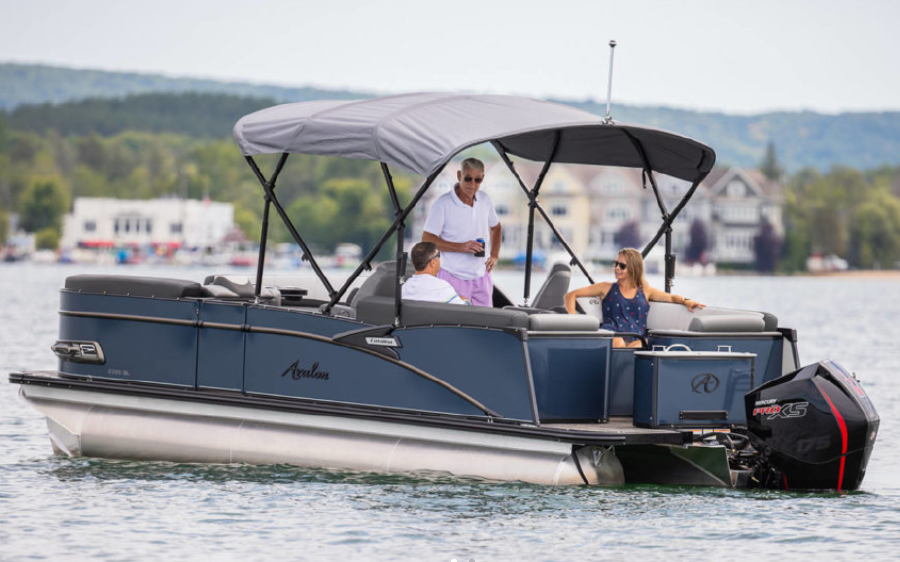 2. Bennington 21 SLX Premium Saltwater
Despite what the price says, this is one of the best luxury pontoon boats on the market today. This model is more compact and slightly more affordable, but its unique design offers plenty of lounge space and ensures that there is room enough for the entire family. Premium interior and exterior finishes add that upscale touch, and there's even a table with cup holders, seating areas, and more. If you want to have a part out on the water, consider the premium stereo system that comes with Bluetooth. It's the ultimate boat for enjoying the water, and it can even be enjoyed out on the open seas.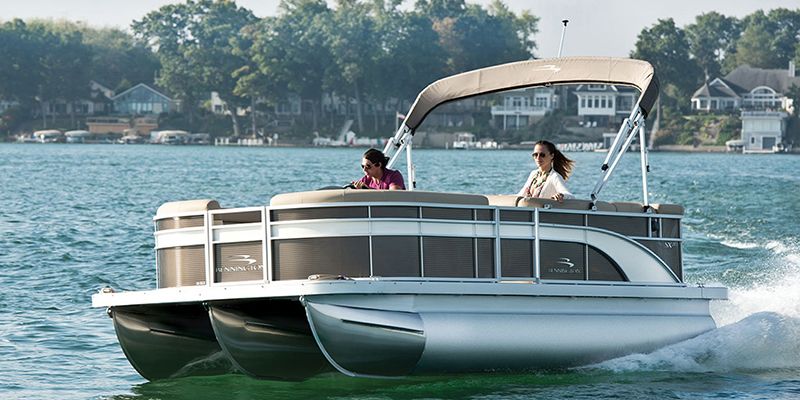 3. Premier Marine Dodici
This model pulls out all the stops and is a first for Premier, offering luxury performance and comfort in a 12-foot wide pontoon that includes a cabin and three Evinrude outboard engines to give you an impressive 900 hp combined. There's room for up to two dozen of your friends and family, and it can reach speeds as high as 60 mph. The cabin space is what sets this boat apart—take it out for a luxurious overnight boating trip or invite guests to have a room for privacy when they need to get out of the sun. It comes with premium steering, state-of-the-art audio systems, and even refrigerated cup holders.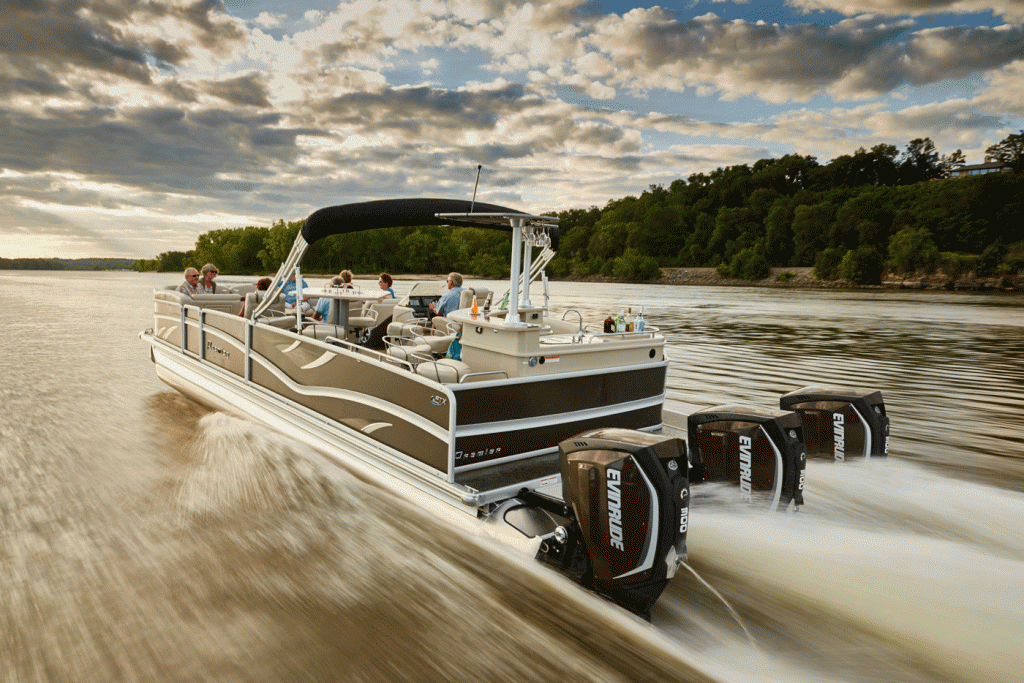 4. SunTracker DLX: The Fishin' Barge 24 or Party Barge 24
While it might seem odd to cover two models at once, essentially, these are the same vessel. The only difference is that the fishing version comes with premium features like fishing seats, rod holders, and so forth, while the party version comes with plenty of seating, premium audio, and impressive horsepower so that you can show off to all your friends. One of the best features is the push-button Bimini top that measures 10 feet, giving you plenty of protection from the elements without a lot of work. Whether you're looking to have a party or head out for some good fishing, you'll enjoy this model that comes with premium features all around and can be customized to suit your needs.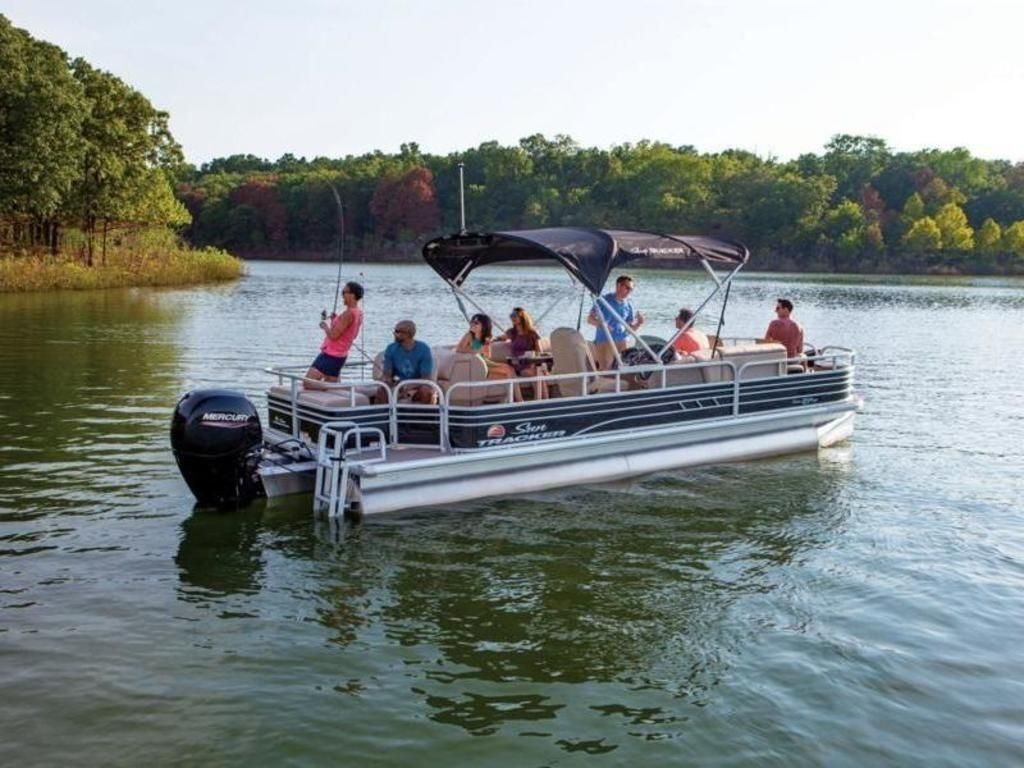 Browse for used and new Sun Tracker party barges on YachtWorld.
5. 2022 Sylvan M5 CLZ DC
This is a fan favorite that hasn't changed a lot since last year, but it is still among one the top luxury models available. It has room for 12 guests, reclining captain's and passenger chairs, and even an L-shaped sofa and lounger. You'll find a mini-galley that comes with wine bottle holders, a sink and counter, and other features. Mood lighting and underwater lighting enhance the luxury feel after dark, and a Kicker KMC20 stereo offers premium audio for everyone's enjoyment. If you want an impressive craft that's not too huge, this could be the luxury pontoon that you need to add to your list.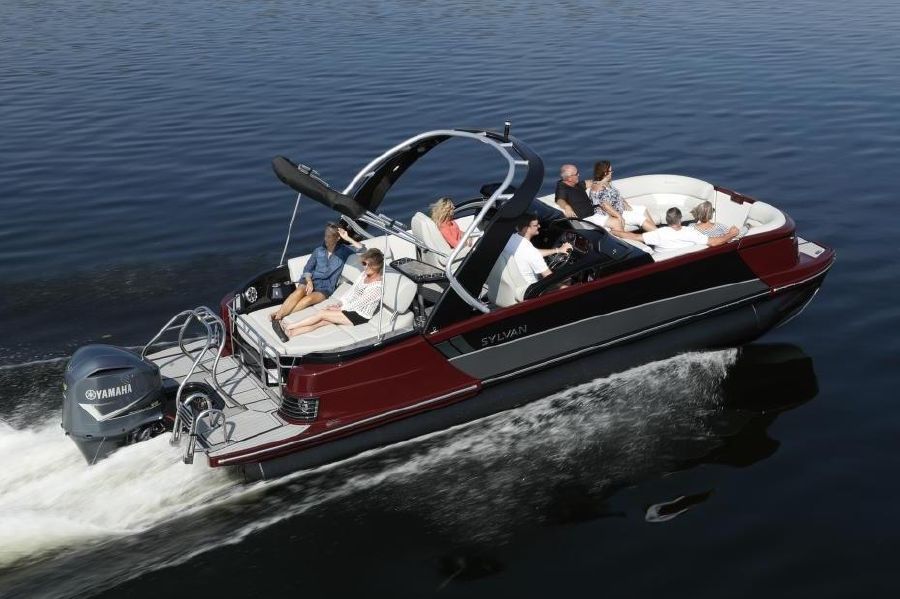 6. Cypress Cay Cayman LE 250
This sporty luxury pontoon boat looks as good as it performs. It offers a spacious lounge room, comfortable seating, and plenty of premium features for maximum comfort. Seats recline, and there are plenty of storage bins hidden beneath the hinged seats to keep your belongings safe while you're out on the water. The draining system ensures premium comfort and offers easy washing solutions, and the powerful Mercury Verado engine tops out at 51mph. Plus, it comes with a private, pop-up changing room, a state-of-the-art stereo system and six speakers, and a touchscreen control panel that makes navigation and control a breeze.
7. 2022 Sea-Doo Switch Compact
Leave it to Sea-Doo to change up the boating world. This pontoon boat is a unique model that's propelled via jet power and not a traditional onboard or outboard motor. It sits on three Polytec tubes that ensure that it can glide across the water effortlessly, and it features intelligent braking, cruise control, and more. It offers a modular furniture set up on the deck so that you can switch and customize the layout anytime the mood strikes. It's got an impressively low price point, but you can find models with premium luxury features when you want something smaller without foregoing the comforts of luxury. Plus, the packages include a trailer and everything else that you need to hit the water and start having a good time.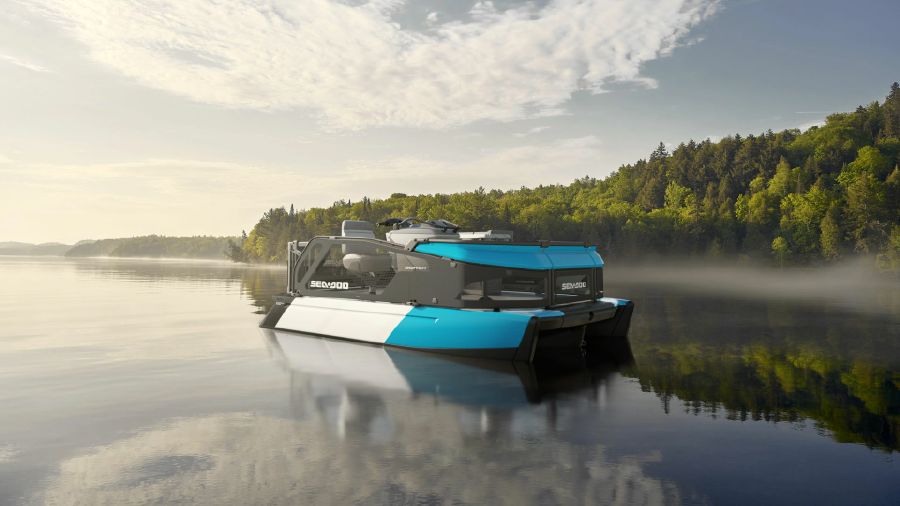 Benefits Of Pontoon Boats
Pontoon boats are one of the most common choices for families that enjoy time out on the water. There are several different ways these boats can be enjoyed, which is their primary benefit. They are ideal for families that have kids or people who want to take their friends out on the water. Plus, because they're designed for larger groups, the open deck can make them great for fishing. They're also popular for watersports and offer a lot of different features that can enhance fishing, watersports, and other activities with the luxury models available today.
Pontoon boats are enjoyed by families and people of all ages because they are:
· Easy to use and maintain
· Durable and will last a long time
· Customizable to a variety of uses
· Available in several sizes and styles
· Being made with premium luxury features that will change the boating game for many
· Versatile and able to be enjoyed in several ways
It's ultimately the versatility of these boats that makes them a suitable choice over sport boats or other models. They are also ideal for shallower waters, such as inland rivers or lakes, because of their flat bottoms. You aren't going to want to take your pontoon out on the seas, of course, but it will offer plenty of enjoyment on calm waters when you choose it well.
As you can see on the list above, you can be the life of the party when you choose a pontoon boat that has premium luxury features. Whether you want to show off your size or just be the first to show up with something different, the benefit of pontoon boats is that you will find something perfect for your premium tastes.
Hit The Water and Have Fun!
Now that you've seen all of the best options for pontoon boats in 2022, you should have no trouble finding the one that suits your needs. Pontoon boats are great for families, groups, and all types of activities. When you've got the means to upgrade to a luxury model, it will be easy for you to find plenty of premium options. Take a look at the boats on the list above and find your favorite. If it's not there, use the information in this guide to help you choose your new luxury pontoon boat, and you'll be riding in style in no time at all.
Browse for new and used pontoon boats on YachtWorld.
Related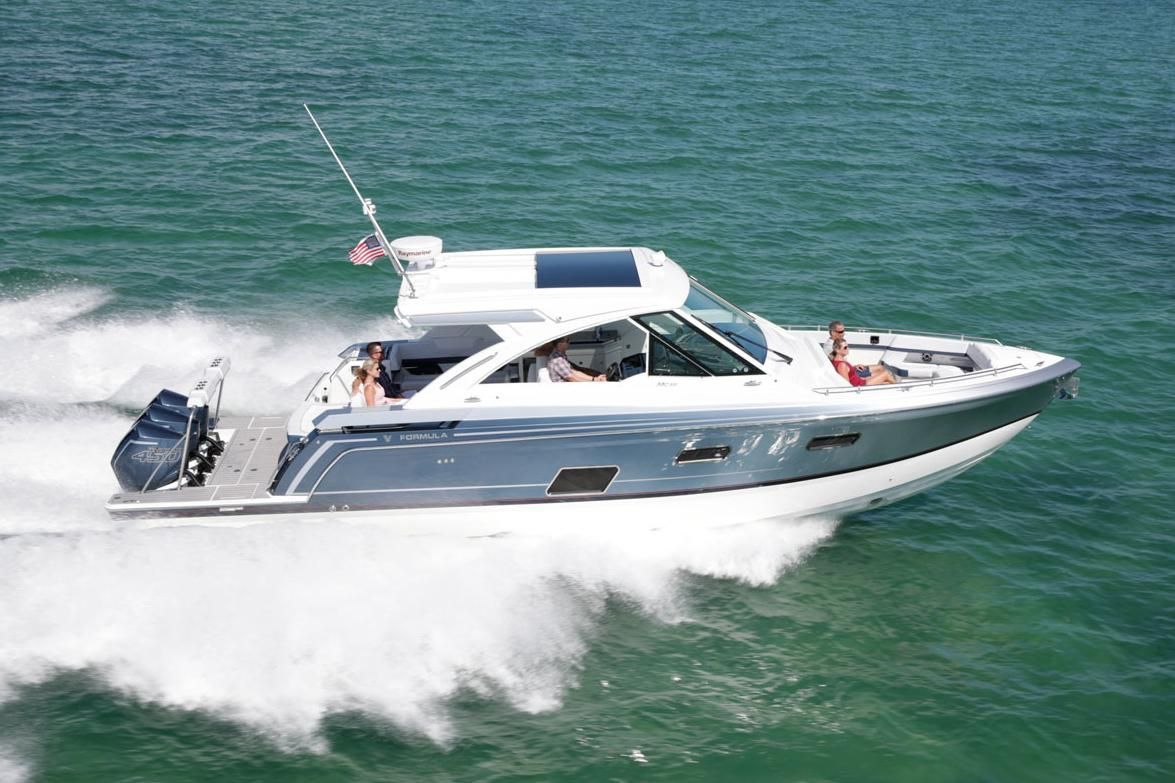 Bowrider Boats: A Guide To Family Runabouts
Category:
High-performance powerboats
Everything you need to know about bowriders. Because life is better at the bow.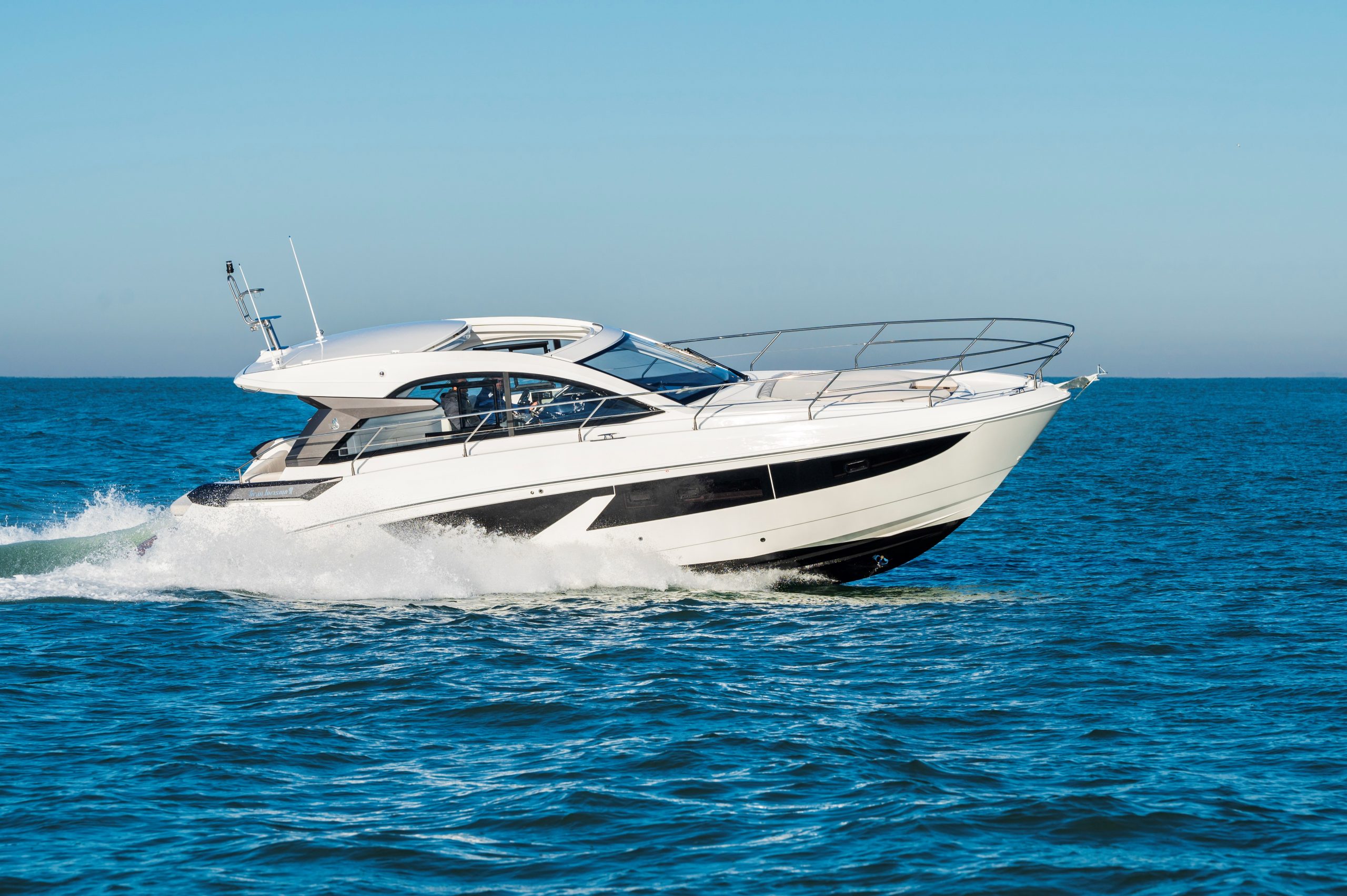 Best New Cabin Cruiser Boats For 2022
These stand-out cabin cruisers will be top picks.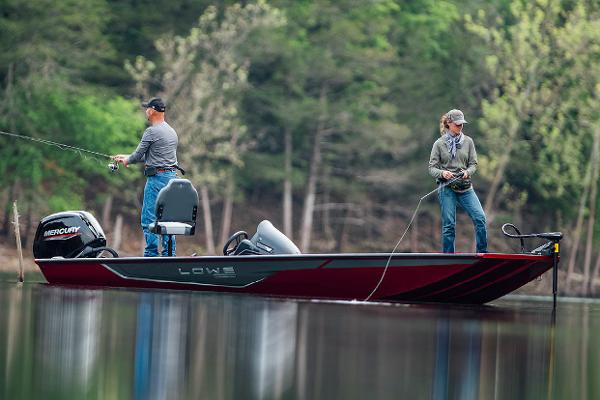 Best Bass Boats of 2022
Find out the top hottest bass boat models released in 2022.