Living aboard a boat sounds like an adventure and it can be but first you have to find the right one. Boats aren't like tiny houses. They're better because they can move and provide you with a whole lifestyle as well as a domicile. But they're also tougher because they have unique needs and circumstances. Most importantly, if you're considering getting into boating as an alternative to paying exorbitant housing prices, you'll need to find an affordable model, like one under $600k. Here are some options of new boats that would fit that budget – for both power and sail.
Beneteau Swift Trawler 35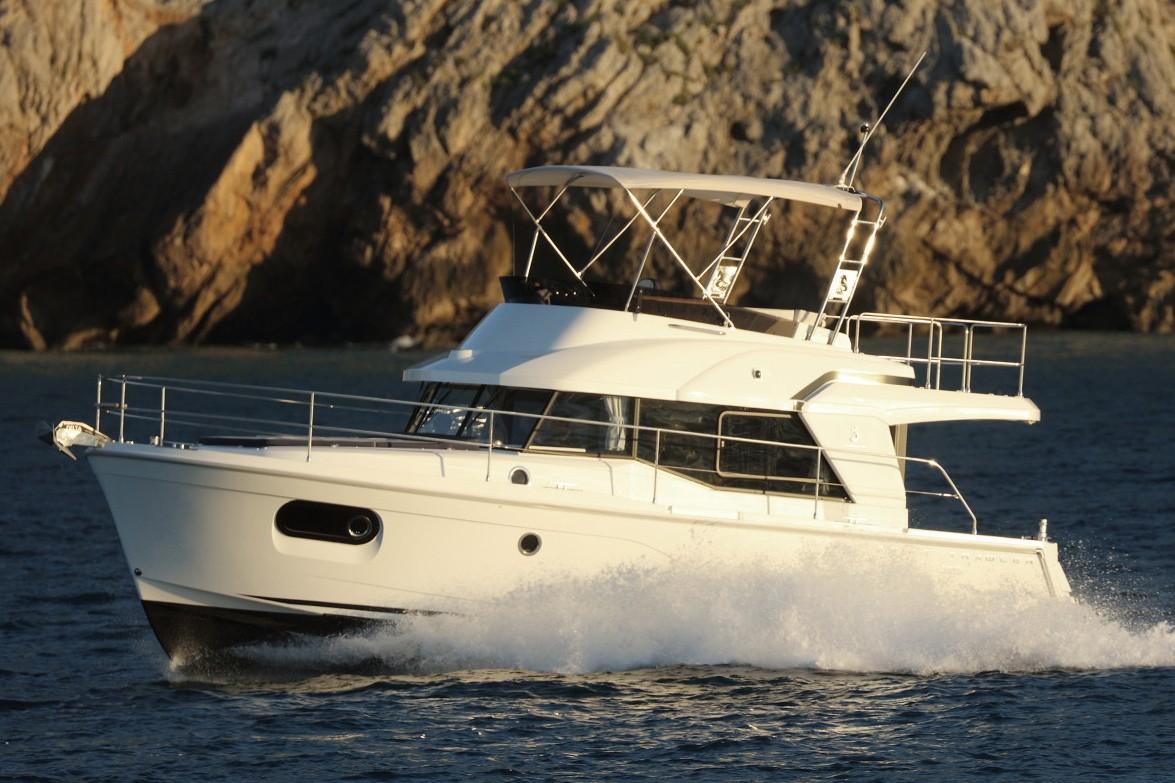 Above: A 2022 Beneteau Swift Trawler 35 for sale on YachtWorld by Viage Group in Sarasota, FL. Photo via Viage Group.
Trawlers are powerboats that can travel long distances, so they're ideally set up to be lived on. The Beneteau Swift Trawler 35 is a great size for a couple with the master suite forward and an over/under cabin to port although that could be converted into an office. There's a full head with shower, a galley, and an interior dinette. When the weather's fine, you can also dine outside in the aft cockpit or watch the sunset with a cocktail from the flybridge above. The best part of these French models is that unlike regular trawlers that usually travel at 7-8 knots, the Swift 35 can get up on plane and reach an anchorage fast. Starting around $550,000.
View all Beneteau Swift Trawlers for sale on YachtWorld today.
Cutwater 32-C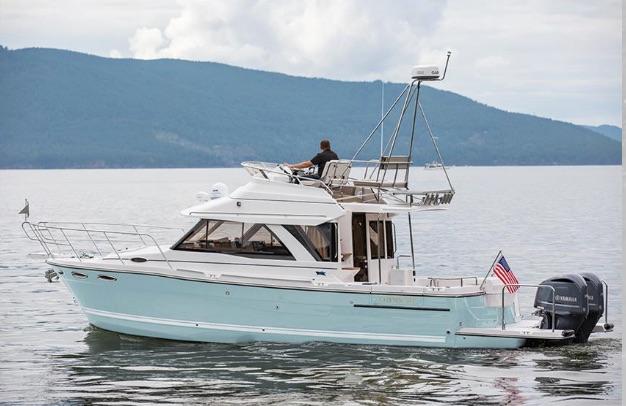 Above: A 2023 Cutwater C-32 CB boat for sale on YachtWorld by the Pocket Yacht Company in Jensen Beach, FL. Photo via the Pocket Yacht Company.
If the trawler aesthetic isn't your groove, check out the American-built Cutwater 32. Like a trawler, it's packed with amenities including a nice master cabin and a full head, as well as a galley and a dinette on the main deck that's surrounded by windows. The cutwater is a sleek design and you can get it with twin outboard engines so there's more room inside the boat to store your stuff. Innovative seating in the cockpit lets you entertain many of your dock neighbors simultaneously and it's easy to get on and off via the wide swim platform. Best of all, you can buy the optional triple-axle trailer and haul your home to another marina or even another state if you like. You can opt for the "CB" version that has a small flybridge on top but that will cost more. Starting around $350,000.
View all Cutwater 32-C yachts for sale today on YachtWorld.
Jeanneau Sun Odyssey 380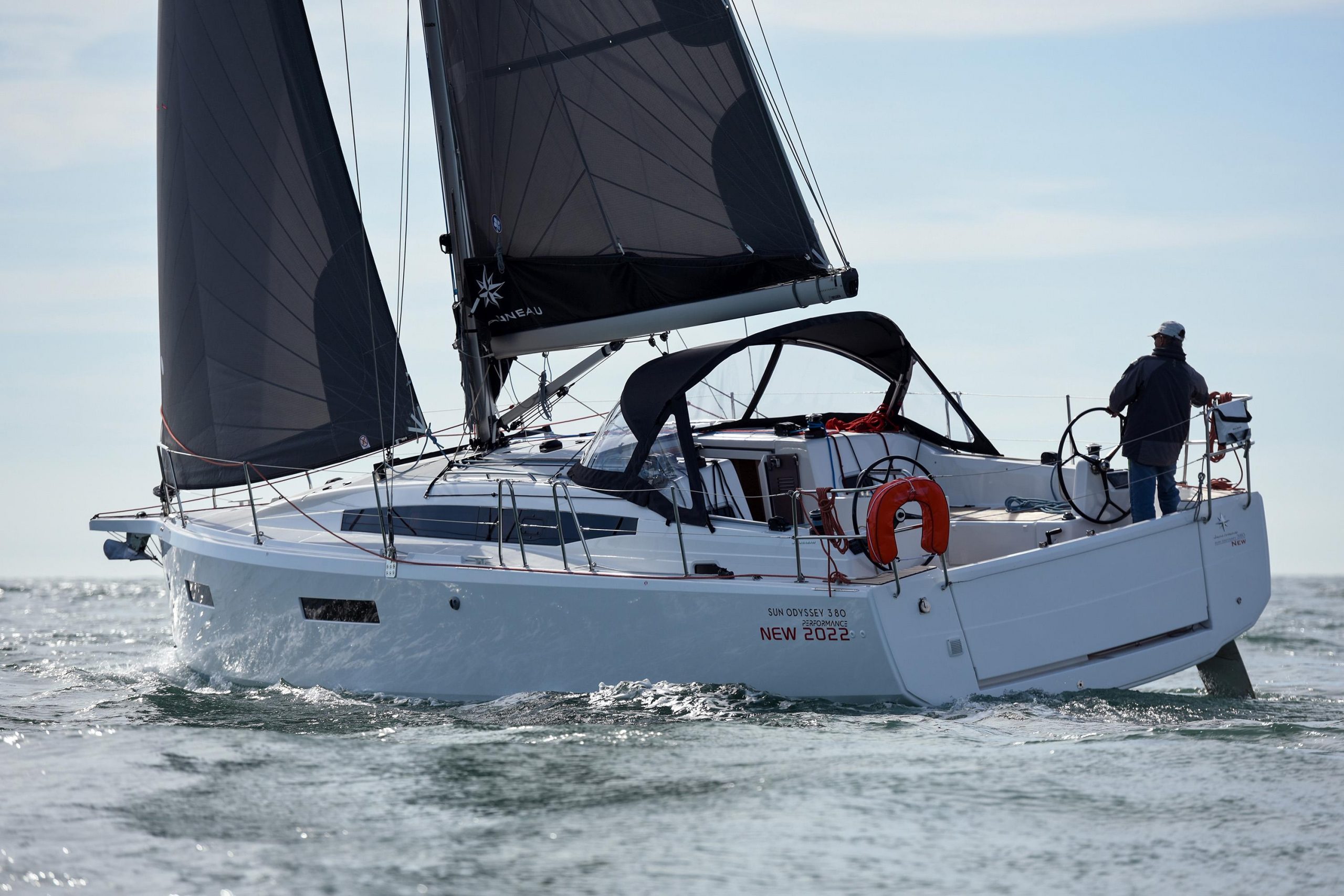 Above: A 2022 Jeanneau Sun Odyssey 380 sailboat for sale on YachtWorld. Photo via Coneys Marine in Huntington, NY. 
Maybe a sailboat is more your style so put the Jeanneau Sun Odyssey 380 on your short list. This little gem can be spec'd with up to three cabins but for living aboard, it would probably work better to keep two cabins and a storage room. The master is forward with lots of light pouring in via the overhead hatch and through the hull side windows. The gally is compact but workable and the saloon is a great place to eat, relax or watch TV. Most sailors entertain in the cockpit and this one offers seating for up to eight for cocktails. Best of all, you can hoist sails and head out for the weekend and never have to pack a thing. Starting around $350,000.
View Jeanneau sailboats for sale on YachtWorld today.
Fountaine Pajot Isla 40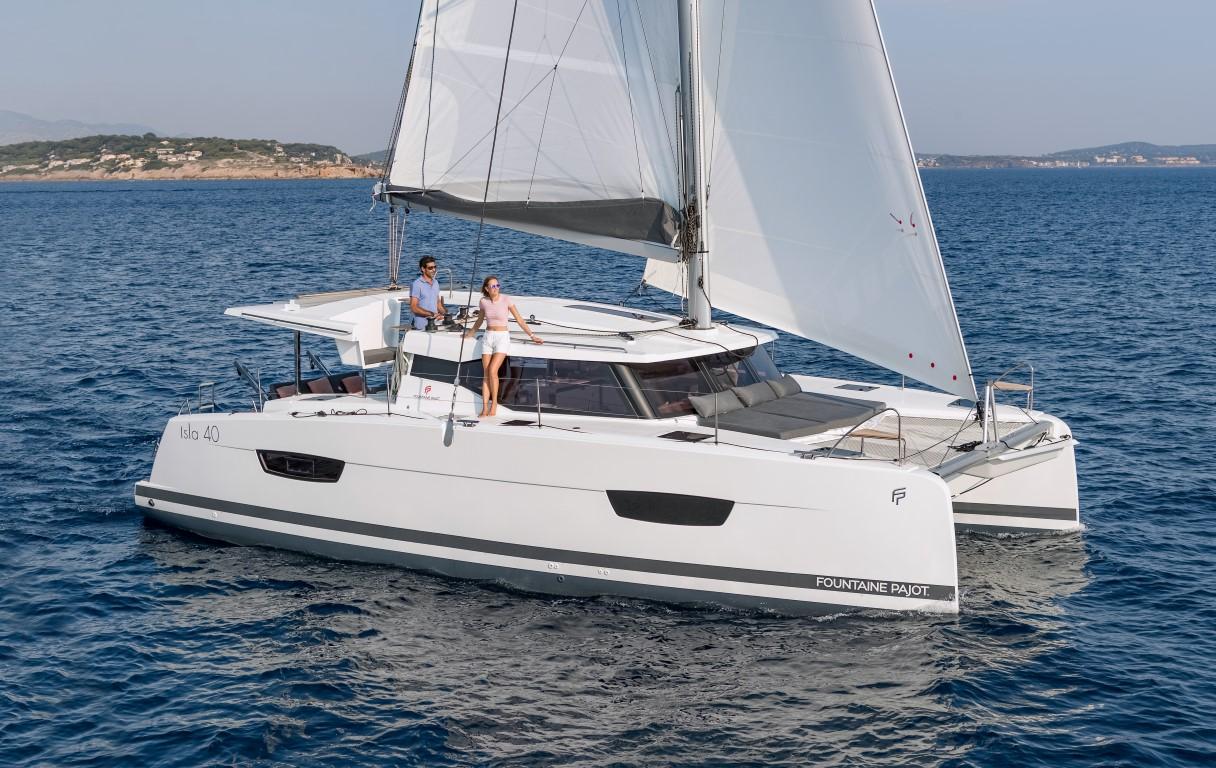 Above: A 2023 Fountaine Pajot Isla 40 sailboat for sale on YachtWorld by Advantage Yacht Sales. Photo via Advantage Yacht Sales.
Still a sailboat but with a lot of great living space, the French Fountaine Pajot Isla 40 is an ideal liveaboard platform. Catamarans are ultra-comfortable and can be spec'd with up to four cabins so living aboard with a family is a possibility. For extra comfort, choose the owner's version where the entire starboard hull becomes the master suite while the port hull holds two cabins and a guest head. With two hulls, cats can carry more gear and they have more deck space so you can spread out and unlike on monohulls, you'll live more above the waterline on a cat. With two hulls, two engines and redundant systems, expect to pay more. Starting around $550,000.
View Fountaine Pajot Isla 40 sailboats for sale on YachtWorld today.
Excess 11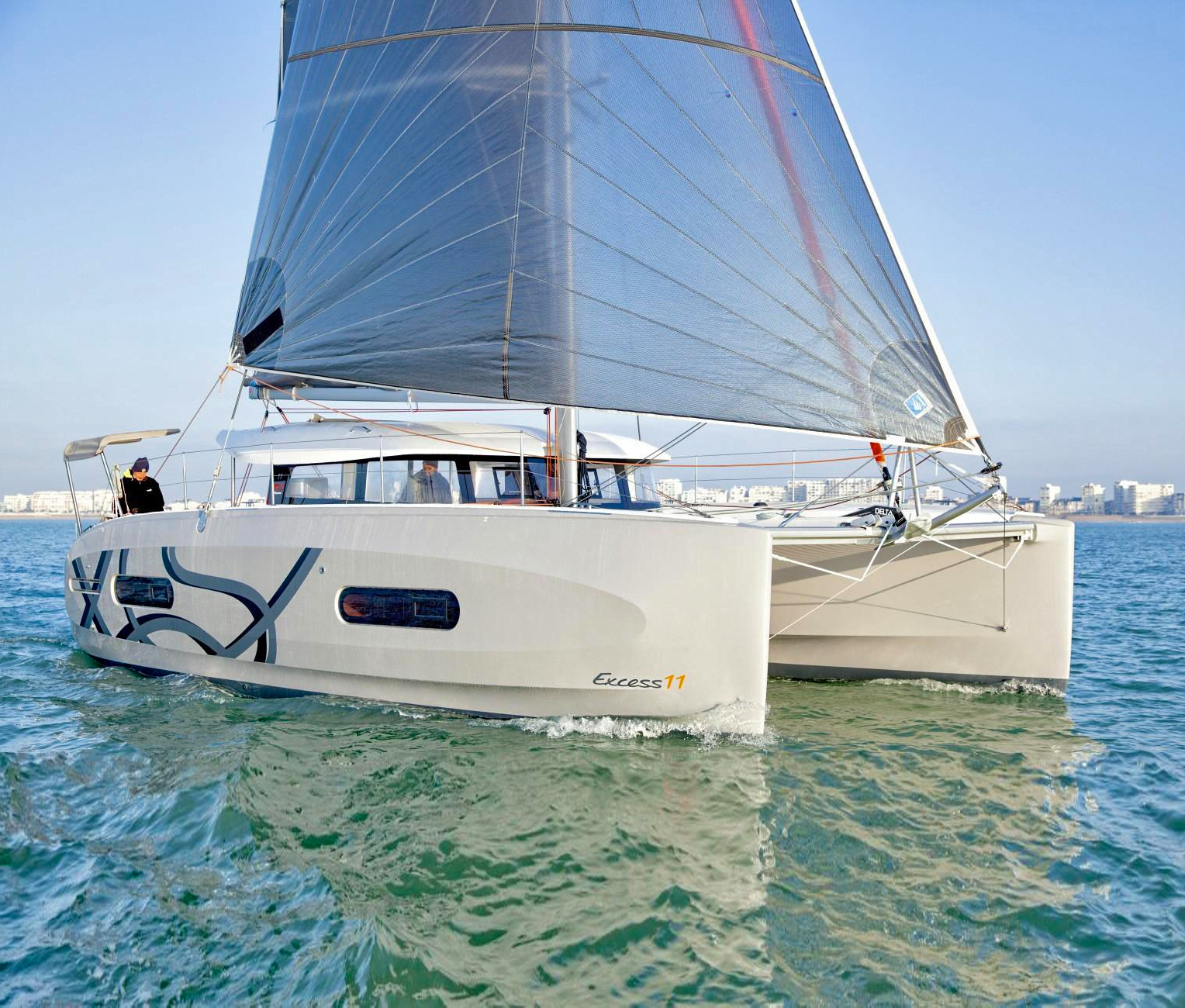 Above: A 2022 Excess 11 Catamaran for sale on YachtWorld by Excess. Photo by Excess Catamarans.
Following along the lines of agile catamarans – check out the Excess 11, another French model that is set up well for living aboard and cruising. Again, you can spec three or four cabins and have oodles of space on deck. The saloon is bright and the cockpit is an inviting back yard where you'll spend all your time if the weather is amenable. Unlike most of the cats out there, the French added some flare to the XCS 11 so she'll turn heads in the marina, and since this model has won multiple awards, you'll love sailing her too. Staring around $450,000.
View all Excess 11 catamarans for sale on YachtWorld today.
Eco-Sea Cottages And Houseboats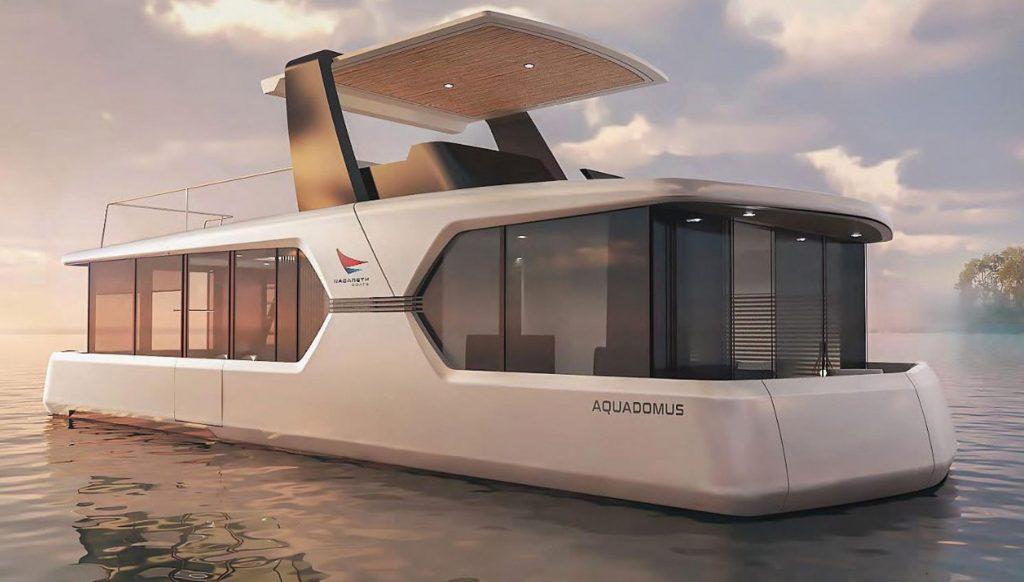 Above: A 2021 Planus Nautica Aquadomus 33 Houseboat for sale on YachtWorld. Photo by Planus Nautica.
If you want to live on the water but more in house than on a boat, try a houseboat. There are a few companies that build custom models. Some look like actual floating houses rather than boats, others look like more modern and sleek vessels. The 2021 Planus Nautica Aquadomus houseboat in the photo above was listed for sale on YachtWorld for $388,119 by Planus Nautica. With a balanced distribution of space, the capacity is extended to 12 people onboard. On the lower deck, it has either one or two bedrooms, a bathroom, a kitchen and a living room. The upper deck offers an open air area and there is a solarium to provide ample light and an airy feel. These houseboats are built under the Nazareth Boats brand.
Full-sized kitchens and big screen TVs along with regular house sofas can be added to virtually any floating homes. Of course, some of the available houseboat models won't be quite as mobile as the actual boats that we've listed above in the rest of our top picks, so think through exactly what you want to do with your new floating home. Pricing varies by model and builder – $150,000-$600,000. (There are luxury houseboats for sale for over $5 million as well, so keep your search filters adjusted according to your budget.)
Before setting out to find your new nautical place to live, keep these 15 things in mind:
The base price for the models above may get you a boat for under $600,000 but equipping and upgrading one may be thousands more so be realistic about your budget.
Boats are depreciating assets. They are not like houses/property so with few exceptions, a boat will not be worth more in 10 years.
Boats can be financed like houses but check the rates first.
Boats must be insured and those rates may be higher than home insurance and not all insurers offer vessel coverage.
Vessels are subject to property taxes like houses so build that into your annual budget.
There may also be a property tax for the slip in a marina.
Finding a slip where to put your new home may be difficult. Marinas are crowded and expensive.
Catamarans are especially hard to find dockage for.
Not all marinas allow liveaboards and if they do, they usually charge more for the slip.
Slip fees are like paying rent, so you'll have that on top of your boat mortgage.
Like houses, boats need upkeep but maintenance on a boat can be more frequent and will require specialized skills and therefore a different set of tradesmen.
Life aboard can be very social but less private since you're just feet from your neighbor.
Pets may have a tough time living on a boat with you.
Marina Wi-Fi is often unreliable so working remotely may be difficult.
If you don't live alone, be sure everyone is on board with the idea of living on a boat.
For all the possible problems listed above, living aboard a boat can be rewarding. Your life will simplify because there just isn't room for a lot of clutter. You're more likely to be active between moving around on a boat and taking one out for days or weekends. You'll probably have lower utility bills since you'll be heating and cooling a smaller place. And you'll be able to make new friends who share your passion. It's not for everyone, but after living on a boat, some people wouldn't have it any other way.
Related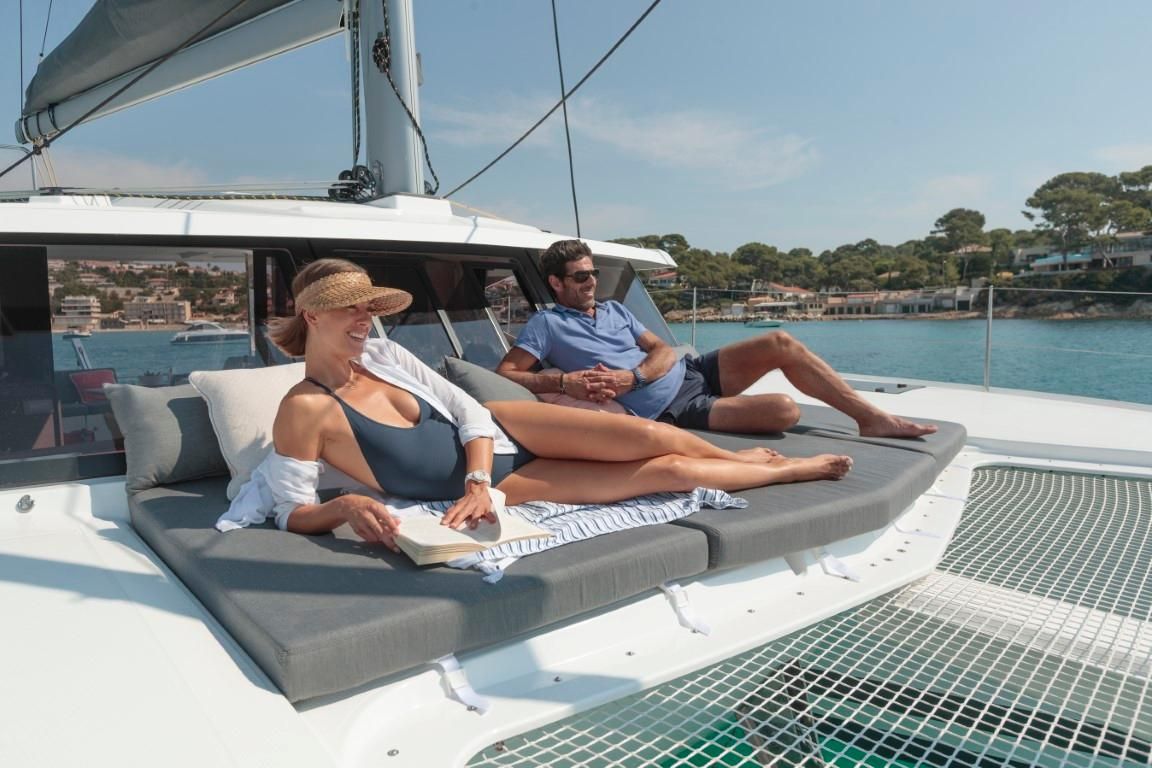 Best Sailboats of 2022: From Top To Sail
Category:
Cruising Under Sail
Are you looking for a new sailboat? We select our top five sailboats of 2022.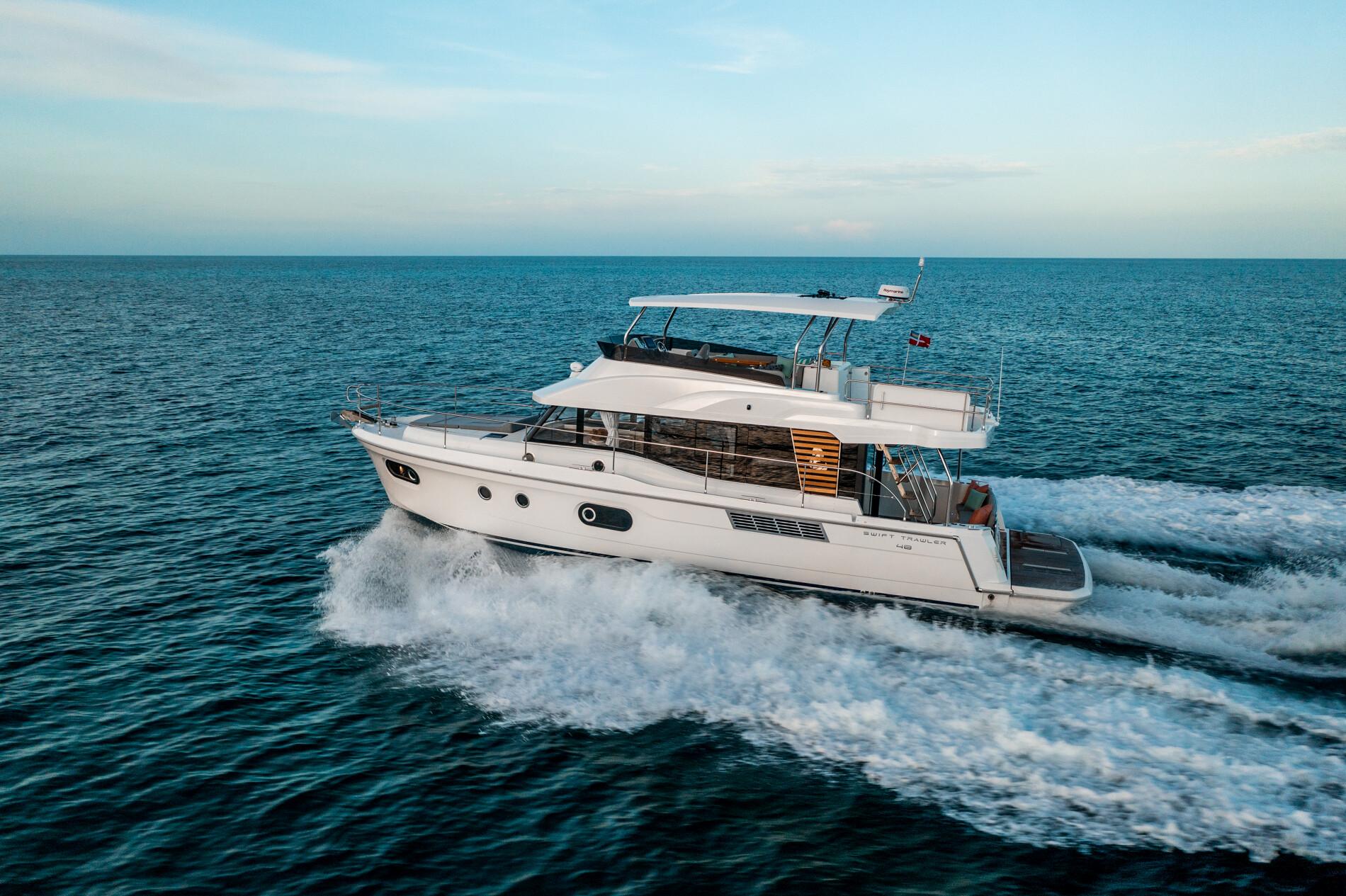 2023 Beneteau Swift 48 Review: New Fast Trawler
Beneteau's new swift trawler builds on success for even better results.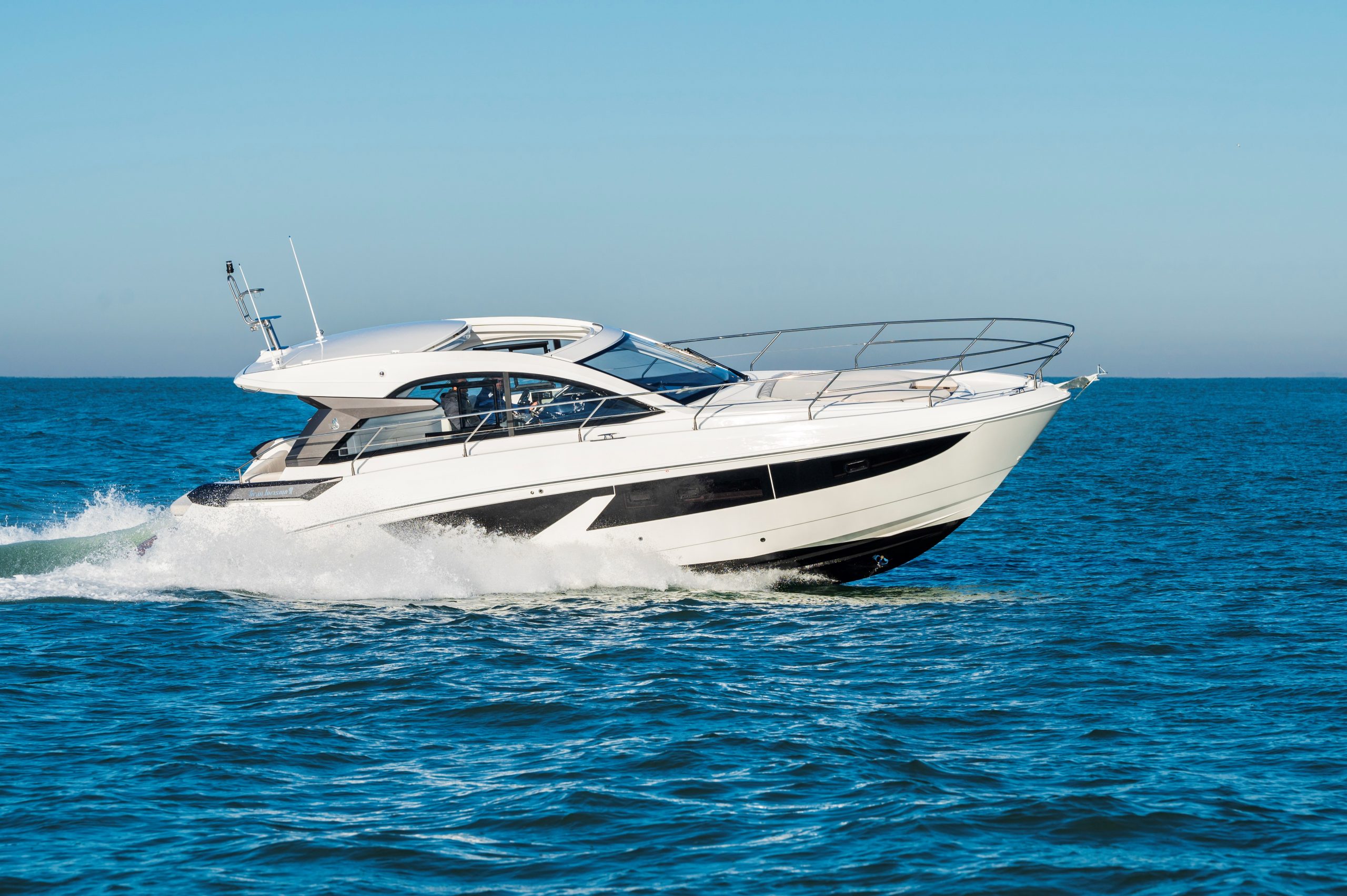 Best New Cabin Cruiser Boats For 2022
These stand-out cabin cruisers will be top picks.