Saltwater boaters tend to love the versatility of rugged center console boats that tick all their boxes for fishing, cruising and entertaining in one package. Since they are among the most popular saltwater fishing boats on the market, the pursuit of finding the perfect center console can be never-ending. Whittling them down to a final "top ten list" is a challenging endeavor. With such a wide array of models on the market, available in 101 different shapes and sizes intended for various different uses, it would be virtually impossible to say which model was really the absolute "best". That said, below we've rounded up some of the best saltwater fishing predators under 45 feet, ranging in size from 19 feet to 45 feet, with a center console layout. This list offers a variety for different buyers with different needs. All of the boats listed are ready to tackle the big blue, from inshore fishing trips to offshore angling adventures and they each have standout features that reeled us in.
1. Everglades 455CC
If you want an offshore champion day boat, look no further than the Everglades 455CC. This boat is a testament to Everglade's 20-year history of crafting boats with uncompromising fishability. The largest control center to date for the builder holds three Garmin touchscreen monitors at her helm with a slew of standout features. There are in-floor fish boxes on the port and starboard and plenty of fishing fish-fighting space. The 455CC is not only Everglade's longest she's also the widest boat the builder has ever made.
Above: An Everglades 455CC boat for sale on YachtWorld. The 455CC is a flagship of control and technology. Our largest command center to date, the helm allows you to control everything – literally. Photo by Everglades.
Browse Everglades 455 new and used boats for sale on YachtWorld.
2. Scout 330 LXF
Stepping down in size a bit, but still a fully capable offshore fishing battlewagon, the Scout 330 LXF is a center console that denotes the epitome of luxury fishing (hence the LXF moniker). Some of the highlights of this model include a T-top hardtop with a full-height windshield, rocket launchers, and LED rope lighting. For maximum fishability, a leaning post accommodates three tackle drawers, a slide-out aft cooler, a countertop, and a cutting board. The heated helm seats are beneficial when the weather is cold. and an inner console berth below with an electric marine head and overhead lighting.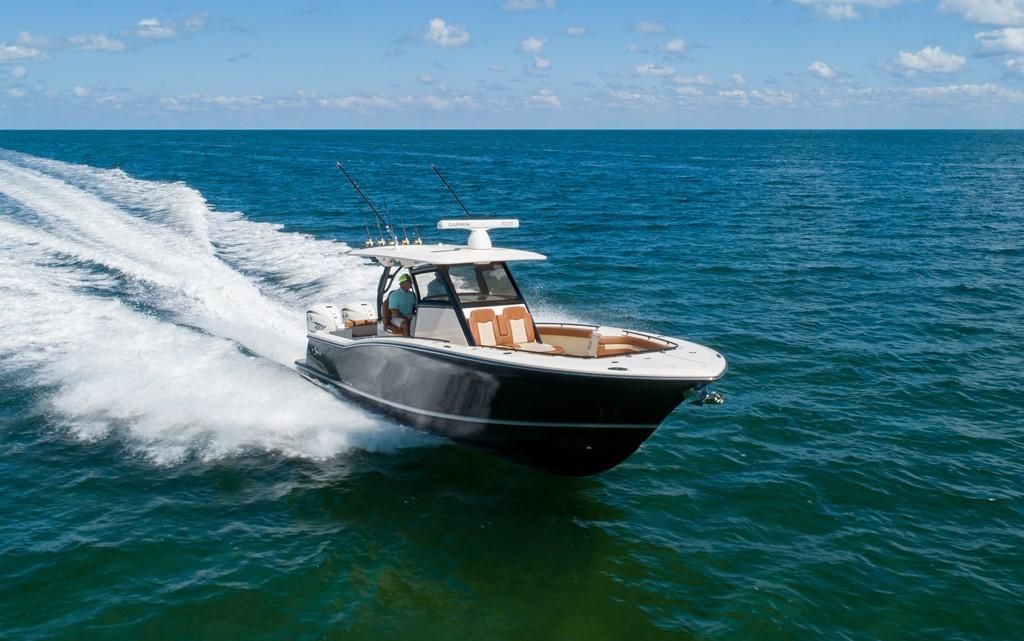 Above: Ample storage throughout, plush seating options, and an inner console berth below with an electric marine head and overhead lighting are some notable features of the Scout 330 LXF model. Photo by Scout Boats.
Browse Scout 330 LXF new and used boats for sale on YachtWorld.
3. 2022 Mako 334 CC
At the third spot we're eyeing one of the oldest models on our list, but she remains firmly at the top simply because, from a performance-to-cost perspective, this model is still one of the best center consoles on the market. And she's speedy too, with a max speed among the highest in her class and price range. On the top-end the boat can reach 66.8 miles per hour with a 4000 RPM cruising speed in the mid-40s. Plus, she's built to fish, first and foremost.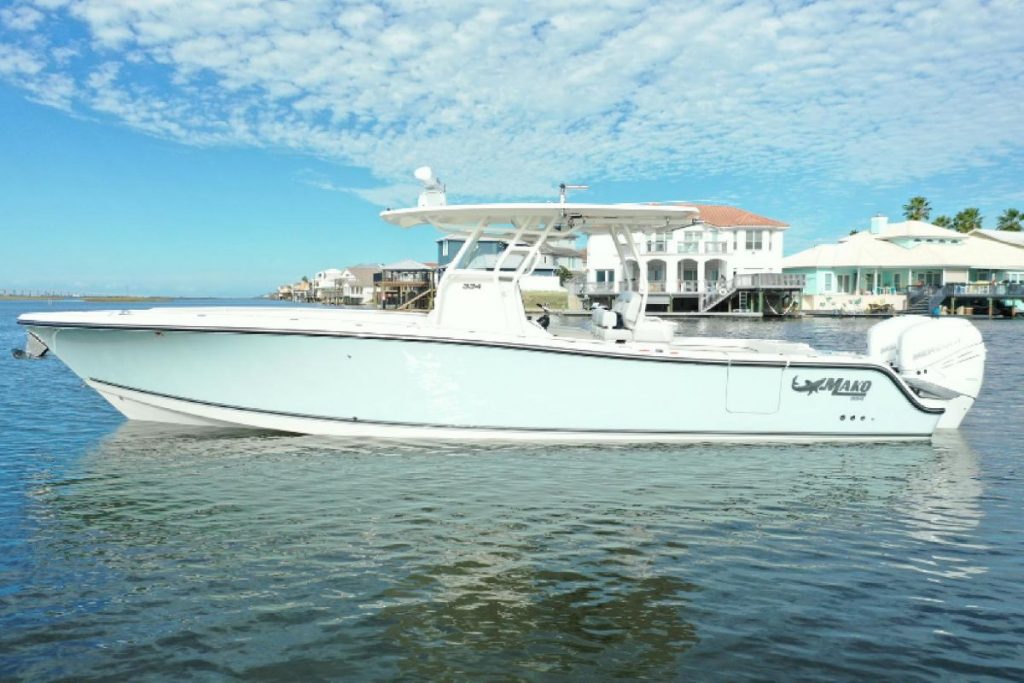 Above: This Mako 334 center console is highly equipped to fish heavily offshore, featuring Simrad's MFD package, two aft 34-gal livewells, massive in-deck insulated fish boxes and a walk-around 292qt coffin box. For sale on YachtWorld. Photo by Mako Boats.
Browse Mako new and used boats for sale on YachtWorld.
4. 2022 Robalo R360 Center Console
If you're surprised to see Robalo on this list and tend to think of their boats as more economical "no frills" family boats, it may be time to think again and take another look. While the company has been selling moderately priced, affordable boats for years, the new flagship from this builder is pushing the envelope and turning heads in marinas across the country. The Biggest Robalo to have ever hit the water, she is a fishing machine that clocks in at 36.5 feet long with a beefy beam of 11'4″ and is available with either twin or triple outboard engine packages. Plus she has a 350 gallon fuel capacity, twin 100 gallon fish boxes, a cabin, and plenty of seating; this boat brings a whole new meaning to the words "capable" and "comfortable". Especially in her price range.
5. 2022 Boston Whaler 190 Montauk
Jumping to the smaller end of the spectrum, the 2022 Boston Whaler 190 Montauk brings all the elements of the Whaler archive together, updated and refreshed in a brand new package. Anglers will enjoy the relatively large overboard-draining fish box found on the foredeck. Flanking jump seats in the transom saves space when they are not used.
This boat is the epitome of a classic Boston Whaler upgrade. She's a reliable, tried and true trailerable fishing boat for the whole family. Owners can upgrade to a teak package, which includes the swim platform and helm footrest to satisfy boaters' with a penchant for a center console with a strong heritage look and feel.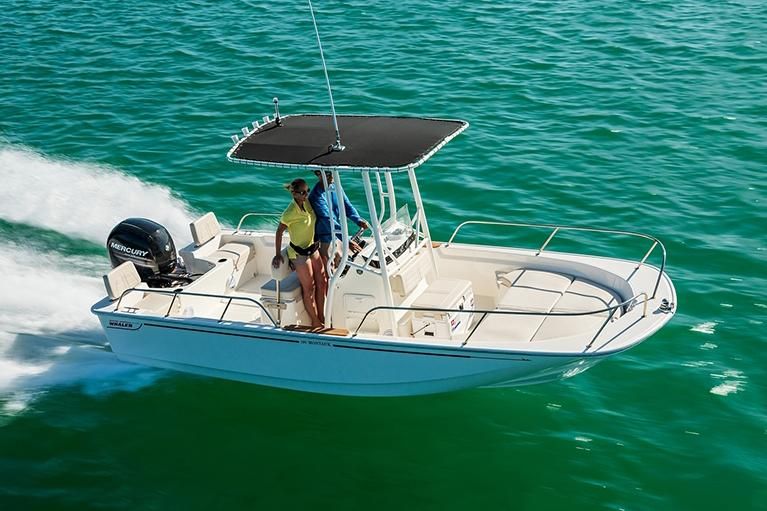 Boston Whaler 190 Montauk is for sale on YachtWorld. Image credit: Boston Whaler.
Browse for Boston Whaler 190 Montauk used and new boats for sale on YachtWorld.
6. 2022 Boston Whaler 360 Outrage
Sticking with Whaler for the next pick, this all-new angling machine made a splash when she hit the water in February 2022 as a new boat debut at Miami International Boat Show (MIBS). The boat made its official debut at Miami International Boat Show 2022 and was one of the show's highlights. The 360 outrage has been reimagined from the keel up, and this teaser video on YouTube demonstrates that it works best powered with a pair of Mercury's new 600-hp outboards. There is also an upper station and joystick controls.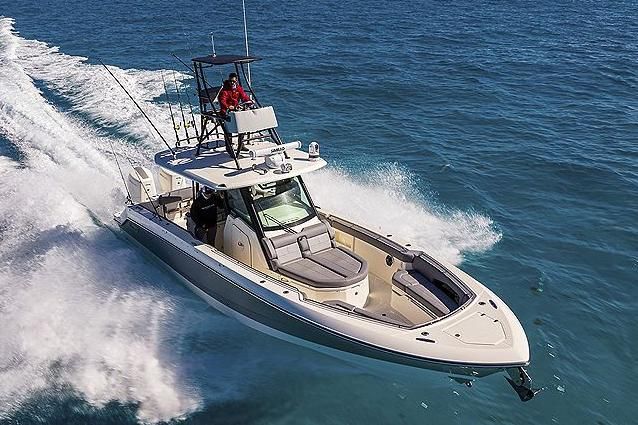 Boston Whaler 360 Outrage is for sale with YachtWorld. Image credit: Boston Whaler.
7. 2022 Sportsman Open 262 Center Console
The Sportsmen Open 262 Center Console stands out because it offers a range of features commonly found only on much larger (and more expensive) boats. The Sportsmen Open 262 has a side entry door in the gunwale, which can come in handy when loading and unloading on land. Unlike any other CC in the 26-foot range, the Open 262 has a second door. Doors on either side of the boat are something you tend to see on center consoles 45 feet and over. It also has a pair of 30-gallon pressurized aquarium-style livewells.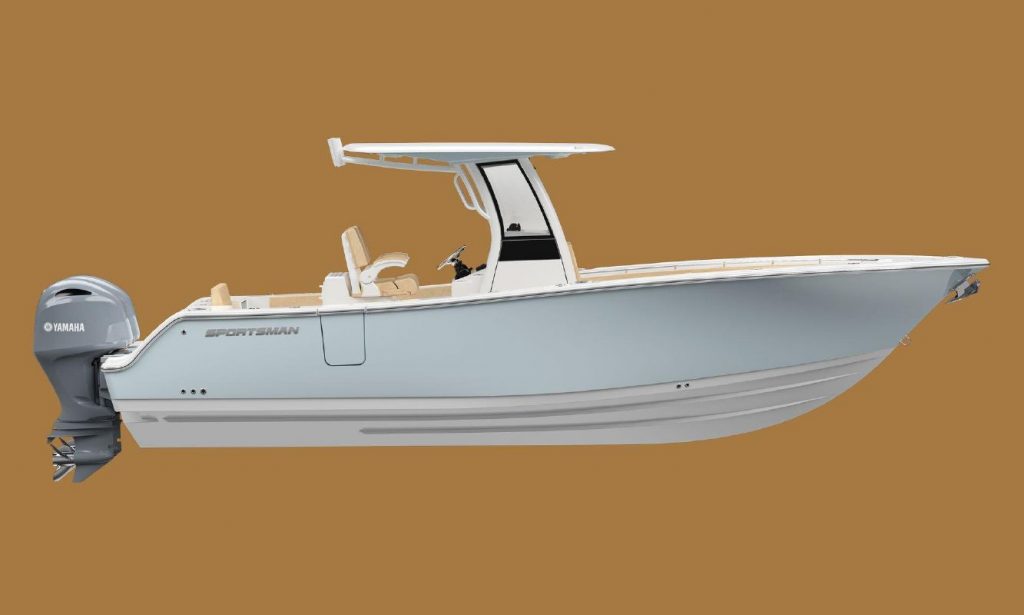 2022 Sportsman OPEN 262 is for sale on YachtWorld. Image credit: Sportsman.
8. 2022 Caymas 401 CC
Although Caymas boats are in the infancy stages of boat building, Earl Bentz has decades of boat-building experience. They have released their flagship, the 401, which features a cabin in the cockpit, ideal for an overnight stay. This center console is targeted at serious anglers and is loaded with fishing gizmos and gadgets. Starting with the 45-gallon live wells are big enough to fit a baby shark in, and a Hooker sea chest system with variable-speed pumps and a 5,000-gph capacity.
The dash accommodates triple 17-inch displays or dual 22-inch screens. There are three Release Marine captain's chairs atop the elevated helm station for enhanced visibility. A hardtop provides easy access to an optional second station. It can handle up to 1,800 horsepower on the transom in triple- or quad-engine installations; combined with Michael Peters's twin SVVT twin stepped hull, it means that when you open her up to full throttle, she packs a punch.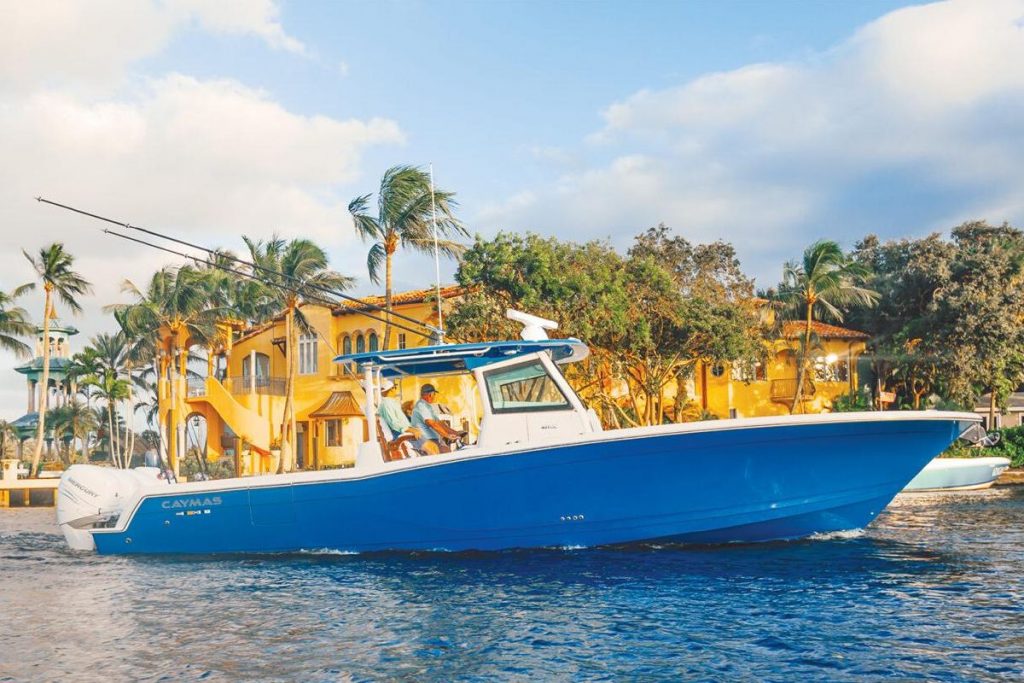 2022 Caymas 401 CC is for sale on YachtWorld. Image credit: Caymas.
9. 2022 Grady-White Canyon 456
The Canyon 456 is the biggest Grady-White ever built and blurs the lines between a luxury yacht and a center console day boat. Four massive Yamaha F425 outboards hang of her transom, providing cruising speeds of 40 mph and a top speed of 58 MPH. The full cabin down below has a queen berth, a complete galley and an enclosed stand-up head with a shower. A nice added touch is the Seakeeper gyro-stabilization system, which tempers any rocking motion. Another great aspect to owning this boat is that Grady-Whites tend to have excellent resale value potential, as everyone knows how well-built they are.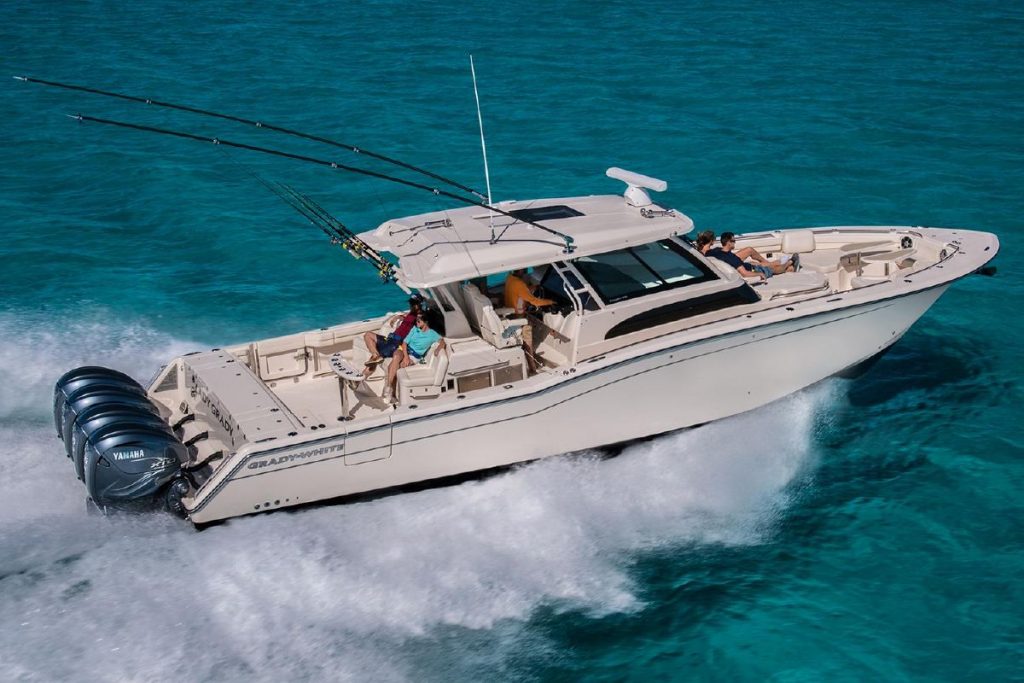 2022 Grady-White Canyon 456 is for sale with YachtWorld. Image credit: Grady-White.
10. 2022 Invincible 33 Catamaran
The Invincible 33 Catamaran is furiously fast, thanks to a pair of 450 horsepower Mercury outboards, allowing anglers to zip around the fishing ground at speeds of up to 70 mph. You will not find yourself short of rod holders; there are over 20 on board. The fish box under the forward lounger is vast, and they live well in the transom.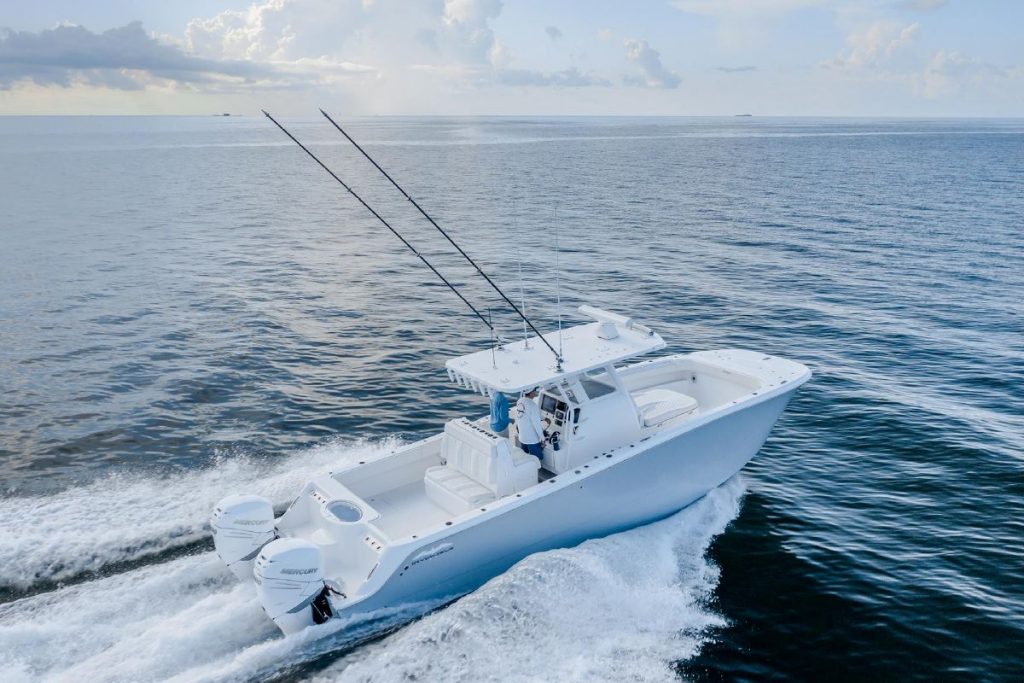 Invincible 33 Catamaran is for sale on YachtWorld. Image credit: Invincible.
If you're looking for more of the top center consoles in the world, check out our article on The World's Fastest Center Console Boats – or if BIG is your thing, check out our Biggest Center Consoles Ever Built article.
Related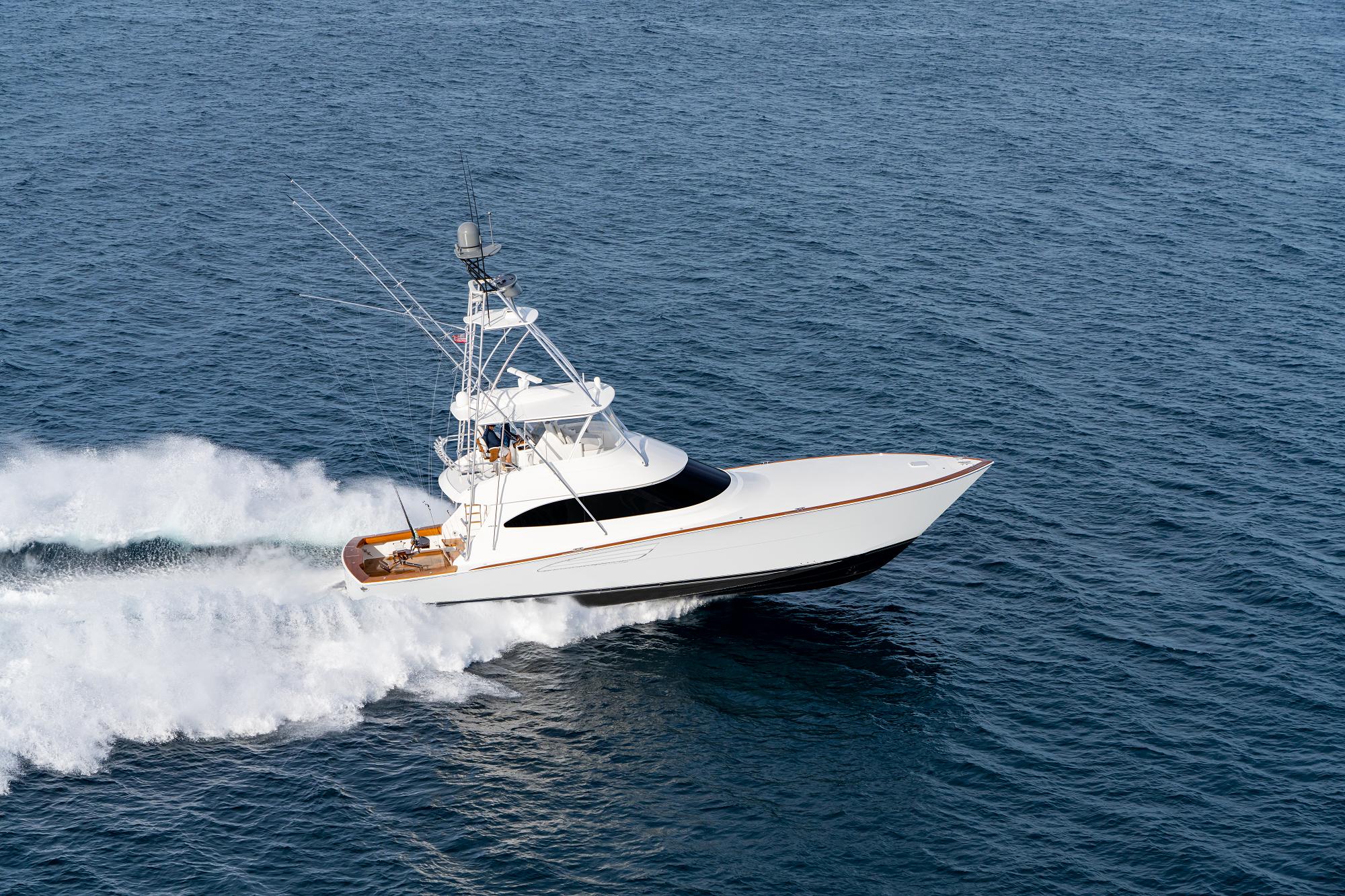 2023 Viking 64 Convertible Review: An Offshore Fishing Battlewagon Superstar
Viking's latest offshore battlewagon the 64C convertible sportfish is an offshore beauty.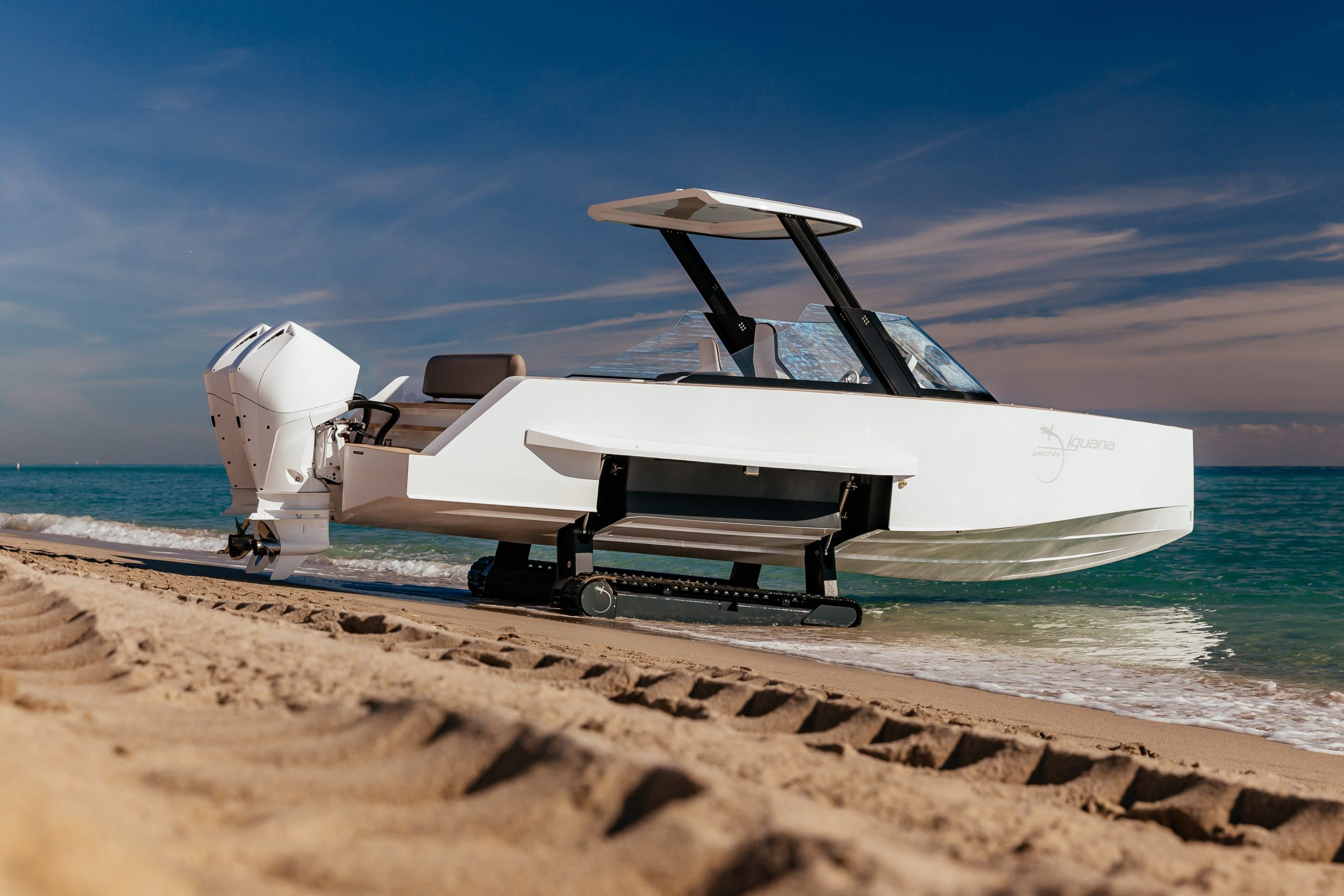 Tenders Guide: From Dinghies To Luxury Superyacht Playmates
Find out which tender type is best suited to your needs.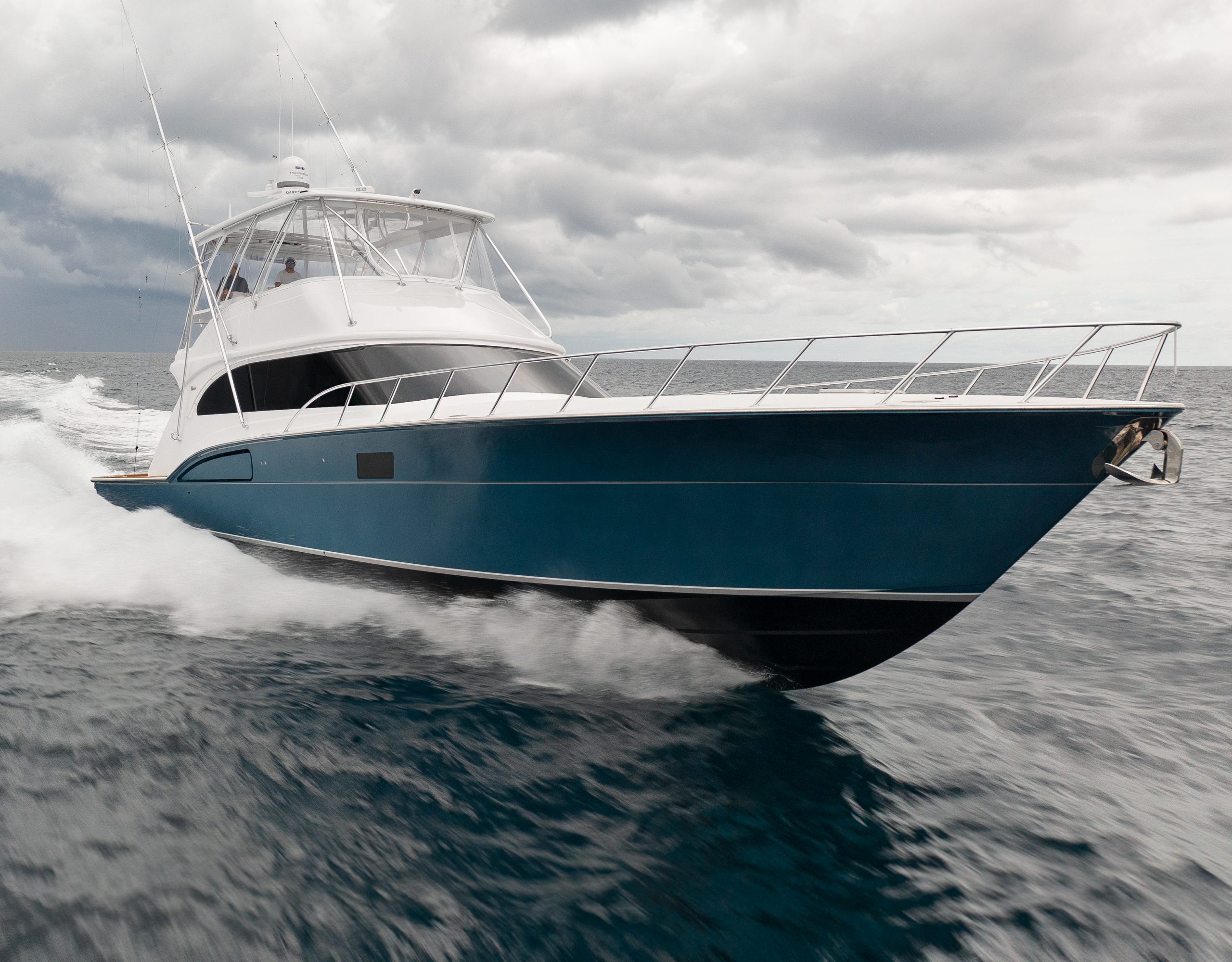 Roscioli Donzi R-76 Sportfish Yacht: A Final Masterpiece
A 76-foot sportfishing yacht is the last masterpiece from icon Bob Roscioli.