Back in the late 80's and early 90's Bertram was known for building serious offshore sportfishing machines, and models like the 43 Convertible were the reason why. This boat is rugged, most are rigged to the teeth for fishing, and for a boat just over 40' they handle heavy seas like few other convertibles.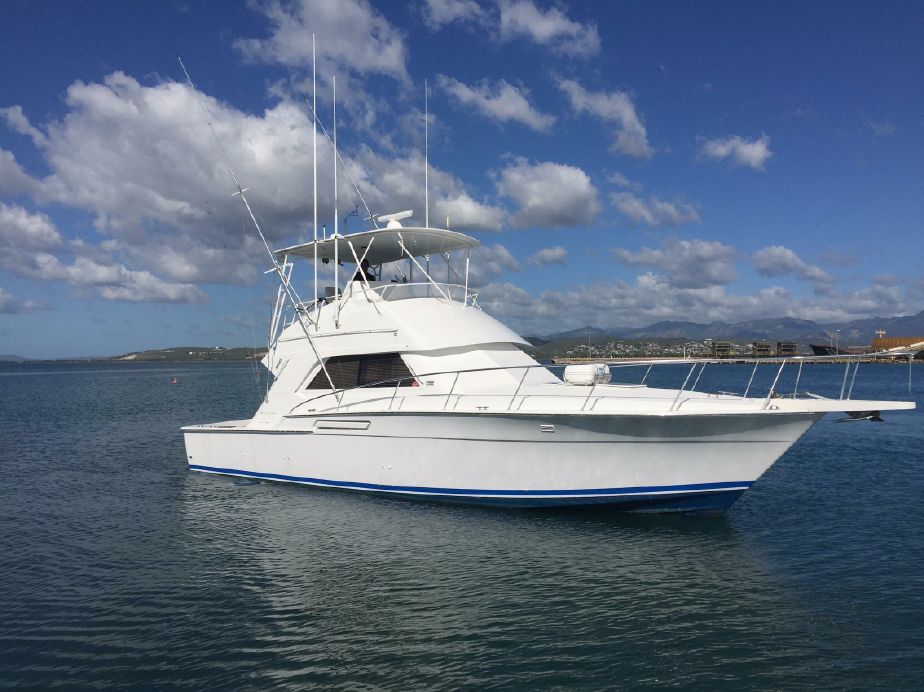 One of the main reasons why these boats are such brutes is sheer displacement. The 43 tips the scales at around 50,000 pounds, which is significantly more than many boats of the same size and vintage. An Egg Harbor 42, for example, weighs around 5,000 pounds less. Same goes for an Ocean Yachts 42 Super Sport. As a result, when the Bertram 43 strikes a wave, it simply muscles through. Bangs and slams are unheard-of, and in rough seas there are few boats the same size that will offer more comfort.
There is, of course, a down-side. While many comparable Convertibles can cruise at around 20 knots, the Bertram 43 Convertible commonly cruises at 17 or 18 knots. Twin 550 HP Detroit Diesel 6V92 TA engines are in many of these boats, and at that cruising speed, they burn between 34 and 38 GPH.
You'll find a wide variety of interiors in these boats, as many have been refurbished by now. There's also a range of powerplant conditions, since plenty of those on the market have already undergone rebuilds. Note that this can dramatically increase the asking price of the boat, but expect to see listings range widely depending on the boat's conditions. The least expensive 43 on the market at this moment is an '89 listed at $79,000, while the most expensive 43 currently listed is a '96 that has an all new 2015 décor, just 200 hours on the engines, and a number of new appliances and upgrades, and is priced at $250,000.
The cabin in the 43 Convertible commonly features a saloon with an L-shaped settee aft to port, and a galley forward. In some cases the settee was split and the dinette moved forward. Naturally, due to the age of these boats and the nature of retrofits, each you see can be quite different and saloon layouts will vary in both design and condition. All have two staterooms with en suite heads below; the master is forward and has a queen berth, while the second stateroom has a pair of single berths.
The introduction of the 43 dates back almost 30 years (the first was unveiled at the 1988 New York Boat Show), and the demand for this boat on the brokerage market proves that even today, it's a convertible sportfishing machine that holds both its value and its attractiveness to anglers. To learn more about what 43's are available right now, visit these Bertram 43 Convertible listings.
Related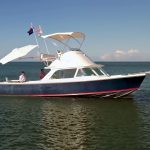 Bertram Yachts And The Legend of The 31 Moppie – Cult Classics 2
Cult Classics Episode 2 celebrates The Bertram 31 "Moppie" and Bertam Yachts.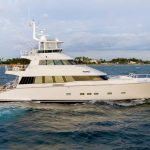 Supersized Sportfish: A 110-footer Built For Entertaining Guests
Take a look at a rare sportfish, built by a Royal Shipyard.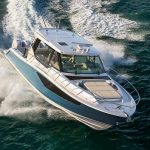 Best Family Cruisers: 7 Top Picks In 2023
Capable weekend cruisers to suit a range of needs for the whole family.