Say hello to the Beneteau Oceanis Yacht 60, the French builder's new flagship of its Yachts line which is strictly for models over 54 feet. The new design has some interesting new additions but also borrows from other Beneteaus as well as from different brands. It offers a combination of a superyacht feel with a racer/cruiser performance.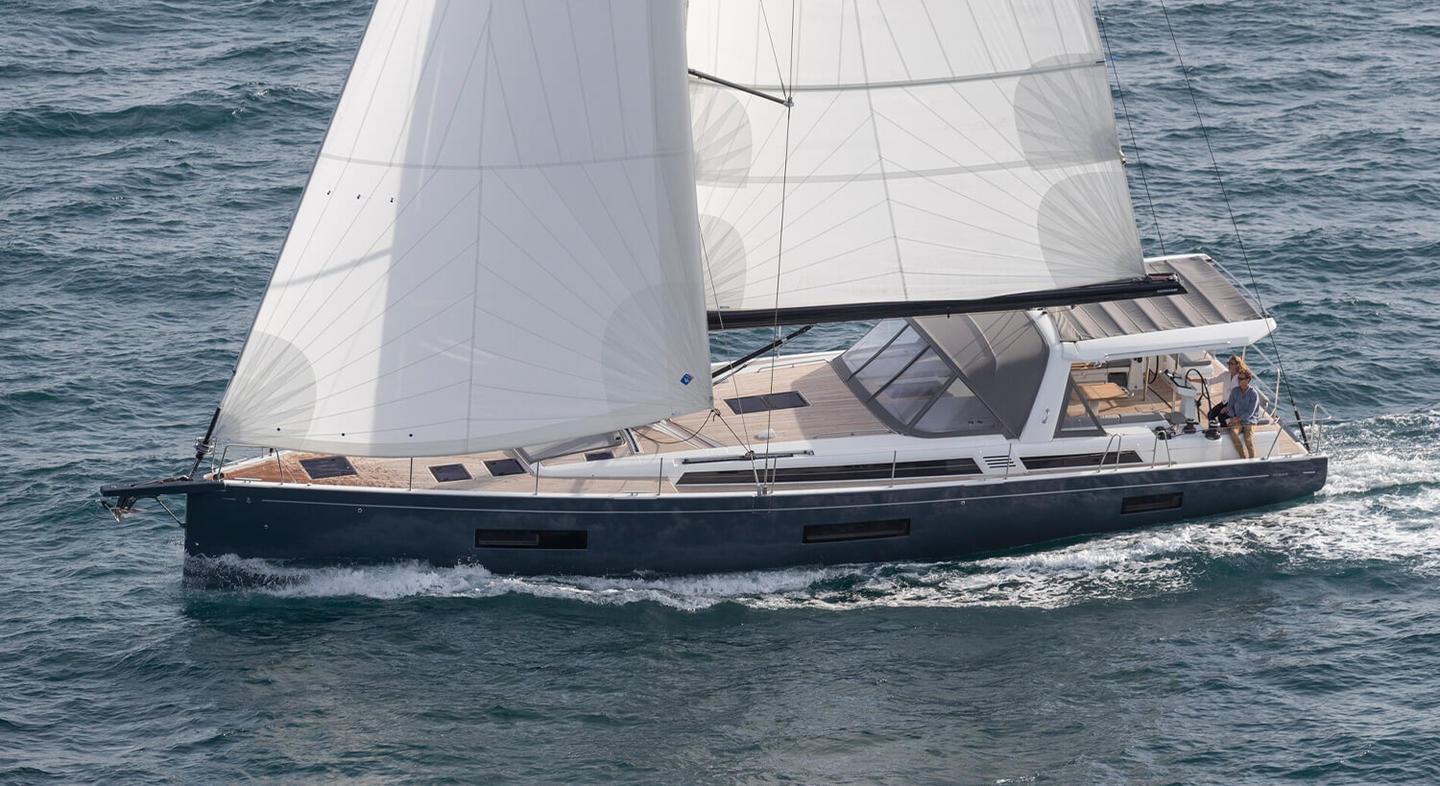 Above: 2023 Beneteau Oceanis Yacht 60 sailing on the water. Photo via Signature Yachts, Inc in Seattle, WA.
Vessel Design
The hull is by Biscontini Yacht Design while the interior is the work of Beneteau's long-time collaborator, Lorenzo Argento. The Oceanis Yacht 60 replaces the preceding 62 but is over 10,000 pounds lighter and about eight inches shorter, but carries the same sail area as her predecessor.
The foredeck is free of clutter with an opening anchor locker that hides the windlass as well as the propane locker. The side decks are wide and on a single level with tall stanchions holding up high lifelines all the way around.
Cockpit
The cockpit bears a resemblance to the one on the Oceanis Yacht 54 with walk-around aft helm seats, L-shaped settees and twin electric tables where you can be seated for dinner or stretch out on sunbeds that form when the tables are lowered. As on the 62, the tender lives below the cockpit sole in the garage that can hold a dinghy up to 9' 6" long.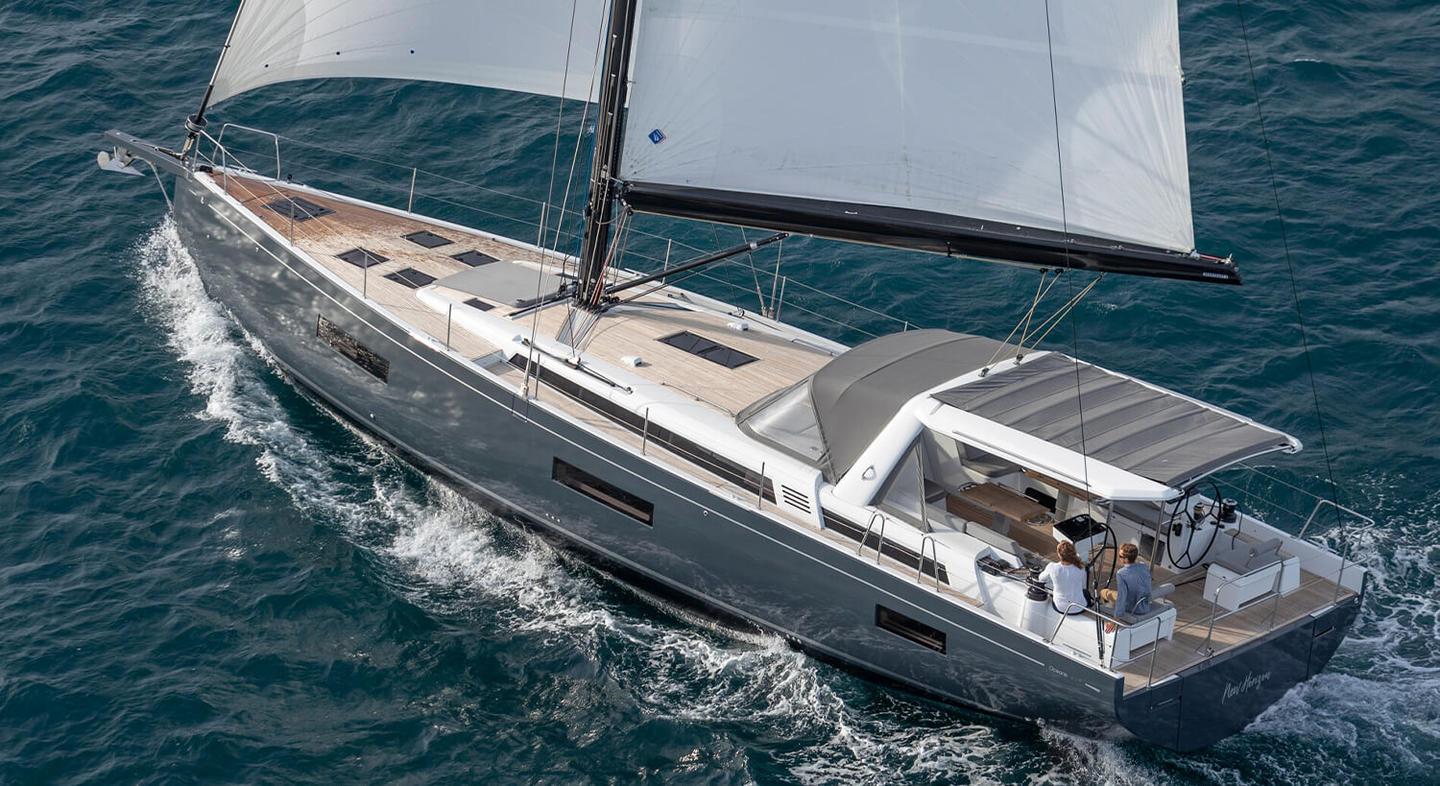 Above: 2023 Beneteau Oceanis Yacht 60 sailing on the water. Photo via Signature Yachts, Inc in Seattle, WA.
The cockpit is covered by a hardtop with a soft accordion sunroof which is opened manually. The binnacles are connected to the aft ends of the settees and they look as if they've been borrowed from a superyacht with sleek styling and the controls. The engine throttles are on the centerline at the starboard helm. Both sides are bordered by stainless supports which support the Bimini but also make great handholds in this part of the cockpit.
You can straddle the outboard helm coaming/seats and look forward while working with the Harken electric winches or steer with one of the Carbon Nautica wheels. For all its size and sophistication, the Oceanis Yacht 60 can be sailed by two so no professional crew is needed.
Performance
We sailed our test boat on Biscayne Bay in 10-12 knots of true breeze. The Oceanis Yacht 60 is offered with a choice of a self-tacking jib or a 105% genoa, and with a standard rig or the performance version with an additional five feet of mast and 20% more upwind sail area. Our test boat had the bigger sail and taller mast and with it, we sailed 7.6 knots at 60 degrees apparent wind angle (AWA) in 11 knots of true wind. With the screecher, we ticked up to 9.8 knots on a beam reach and were able to hold that large sail up to 70 degrees AWA.
A hull this wide does best with twin rudders that tend to track well regardless of the angle of heel. Our boat was light on the helm and sliced through the chop with ease. The standard rig includes in-mast furling for the mainsail, however Beneteau expects about 10% of buyers to choose the optional traditional hoist mainsail with a V-boom.
There is only one choice of propulsion and that is a 150-hp Yanmar diesel which delivers plenty of power. We reached 10 knots at 3600 rpm at the top end but a more fuel-efficient cruise can be found around 8.5 knots and 2400 rpm. The 60 is a lot of boat so helpful options would include the tunnel bow and drop-down stern thrusters, both of which help enormously when maneuvering in and out of tight spots.
Accommodations
The Oceanis Yacht 60 is available with 3-4 cabins and 3-4 heads and two choices of wood finish – a light oak and a dark walnut. Belowdecks, the Oceanis Yacht 60 has again borrowed from other models. For example, the split galley was first seen on Dufour models several years ago. This kitchen is oriented athwartships with refrigeration on port and the sink and stove on starboard.
Above: 2023 Beneteau Oceanis Yacht 60 interior main salon. Photo via Signature Yachts, Inc in Seattle, WA.
This split design creates plenty of countertop space and oodles of storage lockers. Its placement is forward and that leaves the saloon to enjoy the maximum width of the hull. It also serves to create privacy and a sound barrier between the master stateroom and the rest of the boat.
And speaking of the owner's cabin, the layout of this suite has been rethought completely and is quite posh for a boat of this size. The bed now faces forward and is offset to starboard. This does three things: it hides the bed from view when the door is open; it separates it from the forward bulkhead that may house a crew cabin; and it tucks it up against the master head that creates a sound barrier from the rest of the vessel. The whole suite is well concepted and lends superyacht styling that owners will appreciate.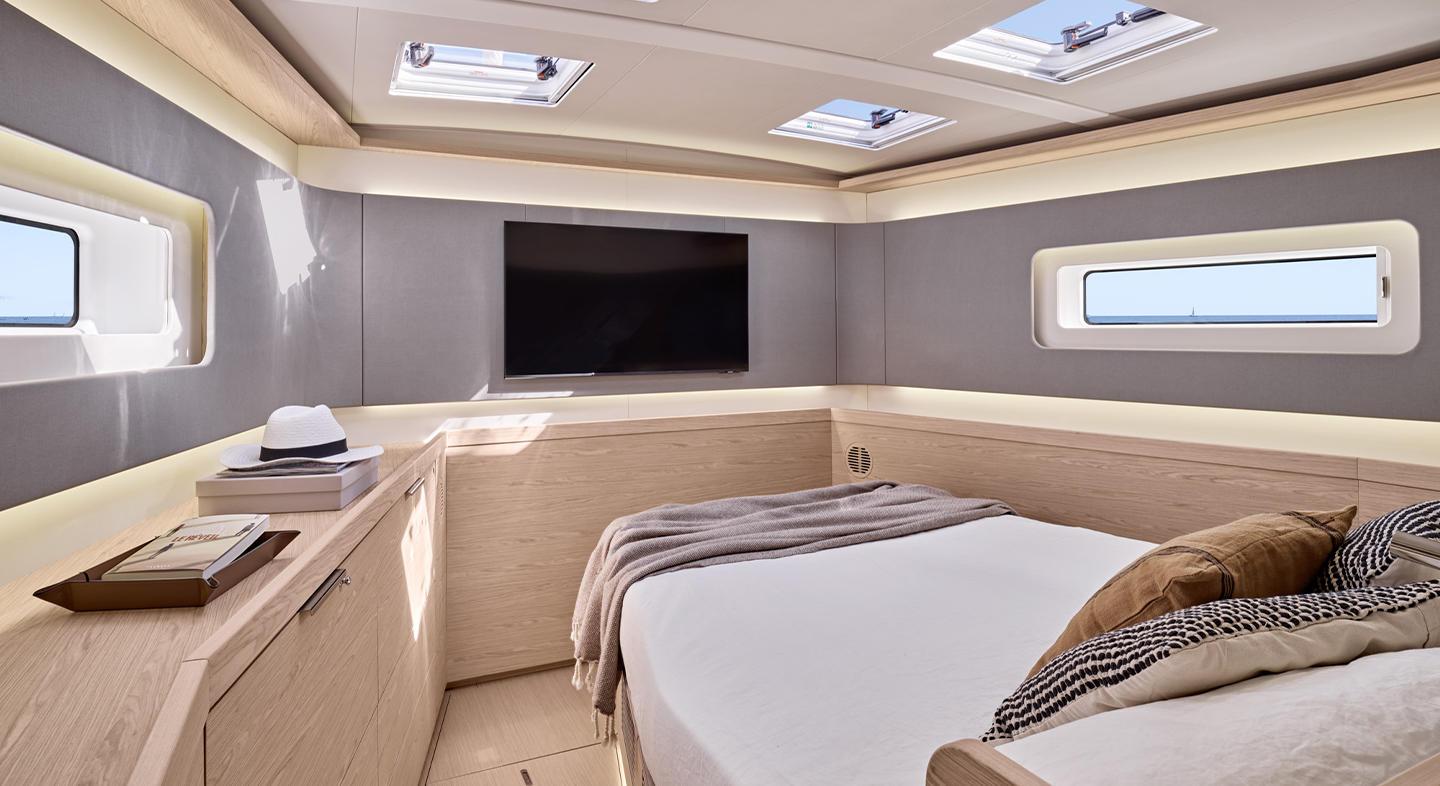 Above: 2023 Beneteau Oceanis Yacht 60 cabin. Photo via Signature Yachts, Inc in Seattle, WA.
Standard equipment includes Ship Control, Beneteau's proprietary answer to digital switching, and Seanapps for remote monitoring, geo-fencing and communicating with dealers and service personnel for maintenance needs. The model also includes a few days of concierge services and training to help new owners ascend the learning curve and gain confidence with their vessel.
Target Demographic
The new flagship of the Oceanis Yacht line is now the second model in the series (along with the Oceanis Yacht 54) and it's a semi-custom, premium product designed to entice a discerning clientele. As tested, our boat came in at $1.9 USD. Seasoned sailors looking for speed and luxury will have much to explore on this new model and may want to put this dialed-in flagship on their shortlist.
Specifications:
LOA/LWL: 62' 2" / 55' 9"
Beam: 17' 5"
Draft: 7' 3" / 8' 9"
Displacement: 47,840 lbs
Sail Area: 1,636 sq ft (std)
Power: 150-hp (shaft)
Designer: Biscontini Yacht Design
Builder: Beneteau
Price as tested: $ 1.9 million
Related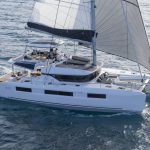 Lagoon 51 Flybridge Sailing Cat Review
Lighter and longer: a new sailing catamaran refreshes French builder's line.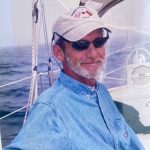 Seamanship: 7 Lessons From Old Salt Captain Andy Mason
Andy demonstrates that a career path in sailing is not always a straight line.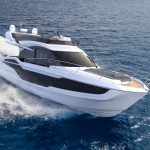 Galeon 440 Fly Full Walkthrough Boat Review
A full walkthrough boat review of the 2023 Galeon 440 Fly yacht.