The fourth 2015 Beneteau Oceanis 60 ever to be built was showcased at the Miami Boat Show, and our sailing expert Zuzana Prochazka was on hand to check it out. Step aboard, for this quick video tour of the latest and greatest in sailing yachts from the iconic boat builder Beneteau.
If you find this yacht tempting—and we'll bet you do—take a look at some listings for the Oceanis 60. Or, maybe you just need to find out some more details. Like the fact that this boat is the flagship of the Beneteau Oceanis fleet. Or that the interior is by Nauta Yacht Design, which is known for its work on custom sailing yachts in excess of 100 feet in length. Maybe you find it more interesting that the navel architecture comes courtesy of Berret Racoupeau Yacht Design, which is no stranger to designing offshore racing world champions.
Add in Beneteau's 130-years-plus of boatbuilding experience, their use of CAD and 3D modeling, 5-axis routers, and closed molding, and it becomes clear why the Oceanis 60 can be expected to turn heads. The question is, has it turned yours? You can visit Beneteau, for more info. You can also learn about this model's smaller siblings by reading about the Beneteau Oceanis 50, or by watching our quick video tour of the Beneteau Oceanis 35.
Related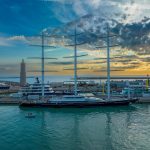 Maltese Falcon Yacht Refit: Sustainable Superyacht Facelift
For optimal efficiency, you should get a refit schooner rather than later.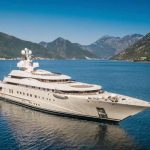 Astonishing 377-Foot Apex Superyacht Pelorus For Sale
Step aboard the magnificent 377-foot Pelorus superyacht, built by Lurssen.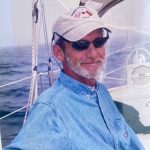 Seamanship: 7 Lessons From Old Salt Captain Andy Mason
Andy demonstrates that a career path in sailing is not always a straight line.