On September 1st 2019, the Bahamas experienced one of the worst hurricanes in its history. Hurricane Dorian swept through the islands causing mass devastation on the Abaco Islands and Grand Bahama Island. The stories and the news showcase the absolute destruction that was done, leaving tens of thousands homeless, losing most if not all of their possessions.
What hasn't been covered by major news agencies very much is the fact that these two islands are two of the three highest revenue producing islands, with the third being Nassau. As most could guess, the Bahamas survives on tourism. This country is what it is today because of its beauty, which brings millions of people to it yearly. Which is why it is important to get the message out to people that The Bahamas is open for business while these two islands are rebuilding.
Photo: Tatjana Chahine and Jason @ JWA242.
Rebuilding In The Bahamas
With a large chunk of our income revenue missing, we need your help now more than ever. Beyond the help for rebuilding the Abaco Islands & Grand Bahama, and getting these people get back on their feet, we need to see consistent growth in tourism. The Bahamas consists of 700 Islands & Cays, originally, 17 of them could have been visited, however now, due to hurricane destruction, The Bahamas currently has 14 islands up-and-running for business.
What To Do In The Bahamas
When thinking about the Bahamas, the general population often automatically correlates it with two things: Atlantis/Nassau and the Swimming Pigs. However, The Bahamas is MUCH MORE than these two attractions. The culture of the Bahamians and the different vibes on each of the 14 islands, offer so much to experience for visitors to the archipelago.
Bahamians are some of the best people in the world. From their hilarious personalities, to their amazing food and their laid back energy – you are sure to fall in love with them. In addition to the people, the beaches will leave you breathless, no matter where you are in the Bahamas. Each island has a unique look and feel, but one thing that never changes is the beautiful, bright blue water and perfectly soft sand with pink specs in it.
It's hard to know everything about each of these unique islands, why you would want to visit each one and how to get to them. We know island hopping can be a bit complicated. Here is a guide to all the Islands currently accepting tourism – each of them can be accessed via a quick flight, and each one has its own quirky culture to it. Whichever island you choose to visit, you're sure to meet your needs for the perfect Bahamas vacation.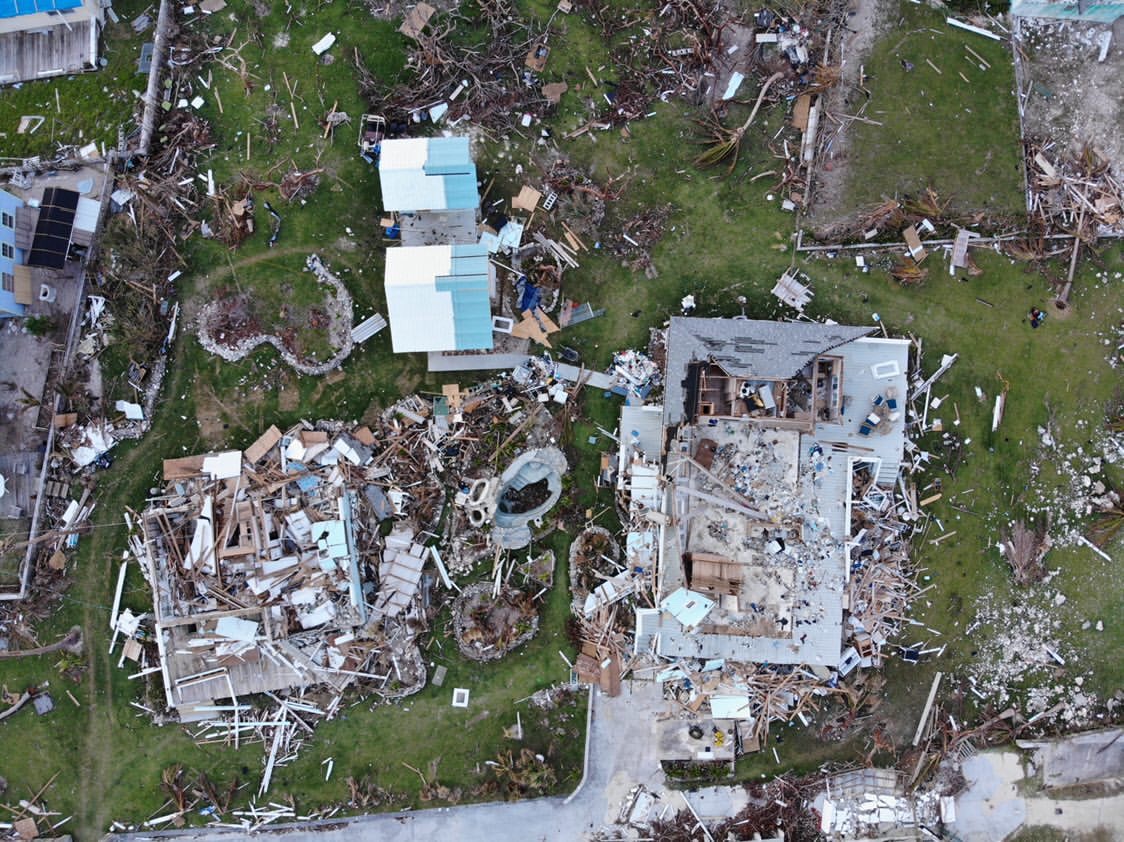 Acklins & Crooked Island
Acklins & Crooked Island are known as two of the more remote of "off the grid islands". They are close to the natural state in which they were found by Christopher Colombus hundreds of years ago. You can imagine their untouched beauty! While all the Bahamas is considered a boating, fishing and diving mecca, this would be one of the best places to go for this. Untouched reefs, tons of fish, and land in its most natural state. If you want seclusion and some great experiences out on the water and in nature, then this is a great spot for you!
How to get here:
Acklins: Fly to Nassau, then to Acklins via Bahamas Air, flights are weekly on Monday, Wednesday & Saturday.
Crooked Island: Fly to Nassau, then to Crooked Island via Bahamas Air, flights are weekly on Wednesday & Saturday.
Where to Stay: Check apartment rental websites and local rental agencies for lodgings.
Andros
Andros is the largest island in the Bahamas and is known for its natural surroundings, including creeks, pine forests, over 150 blue holes, mangroves and the third largest great barrier reef in the world. Also, being the bonefish capital in the world, and known for its vast amount of crabs, Andros is the perfect place for someone that is looking for non-stop hunting adventure. This will be an off the grid experience – however, not quite as off the grid as some of the other islands since Andros is quite close to Florida and has influence from the States, making it more gentrified than some of the other islands.
How to get here:
Daily flights from Fort Lauderdale and Nassau to South Andros, Fresh Creek (Main Airport) and Congo town via Leair, Flamingo Air, Western Air, Makers Air
Where to Stay:
Kamalame Cay (high-end)
Small Hope Bay Lodge (mid-range)
Check apartment rental websites and local rental agencies for lodgings.
Bimini
Bimini, the smallest island in the Bahamas, is one of the most popular destinations for Floridians due to it being just 50 miles off their coast. This makes Bimini the closest Bahamian island to the United States. This island is known for having a lot of history, from being Ernest Hemingway's home for two years and an avid vacation spot for Martin Luther King, to playing a big role in the prohibition era.
Bimini has many underwater sites popular for scuba diving – such as the sunken Spanish galleons SS Sapona, the Bimini Wall (which goes down to 4000 feet) and the WWII freighter wreck. Bimini has tons of amazing historical spots to explore. If swimming with the dolphins is on your bucket list then this is the place to go! Enjoy swimming with the dolphins in their natural habitat, which is sure to be an experience of a lifetime!
How to get here
Daily flights from Fort Lauderdale and Nassau via Western Air and Silver Air.
Where to Stay
Hilton Bimin (mid-range)
Check apartment rental websites and local rental agencies for lodgings.
Berry Islands
The Berry Islands are Composed of 30 cays, mostly uninhabited and mostly privately owned. Bimini, like most islands in the Bahamas, is lined with beautiful beaches and is an amazing spot for sport fishing plus it has some jaw-dropping dive spots. You will have a more secluded experience here because you could potentially go a whole day without seeing one other human on the island.
How to get here
Fly private from Fort Lauderdale or Nassau.
Where to Stay
Chub Cay Resort & Marina (high-end)
Check apartment rental websites and local rental agencies for lodgings.
Cat Island
Cat island, like Acklins & Crooked island is nearly untouched, it is the perfect spot for those looking to explore the natural beauty of the Bahamas. Covered in nature trails, rolling hills and pink sand beaches, Cat Island is a great place to get out an explore via foot! Having the highest point in the Bahamas at a whopping 206 feet above sea level, this is one of the only places in the Bahamas that you can experience somewhat of a "hike". Also known for its world class diving with sharks, dolphins, turtles, stingrays and of course, fishing!
How to get here
Daily flights from Nassau via Western Air.
Where to Stay
Fernandez Bay Village (mid-range)
Check apartment rental websites and local rental agencies for lodgings.
Eleuthera & Harbour Island
Pineapple fields, pink sand beaches and tons of exploration is the perfect way to sum up Eleuthera and Harbour Island. As one of the more popular and gentrified islands, Eleuthera & Harbour island have so much to offer. There is the perfect twist of new development and original island vibes, making this a great vacation destination! Harbour Island, which is located to just of the mainland, has kept a lot of the original architecture which was influenced by British Loyalists who settled there in the 1700s.
Many other islands in the Bahamas have tried to replicate this original and adorable island style architecture. This is one of the most charming islands in the Bahamas, as well as an adventurers paradise, including bone fishing, conch diving, swimming with the pigs, blue hole cliff jumping and much more!
How to get here
There are three airports in Eleuthera. Rock Sound (South), Governers Harbour (Central), North Eleuthera (North & access to Harbour Island).
There are Non-Stop flights from Atlanta to North Eleuthera (Monday, Wednesday, Saturday Via Delta Air)
There are Non-Stop Flights from Charlotte to North Eleuthera (Saturday's via American Air)
There are Non-Stop Flights from Miami & Fort Lauderdale to North Eleuthera (Daily via American Air)
There are Non-Stop Flights from Nassau Daily to Rock Sound, Governers Harbour & North Eleuthera (Via Pineapple Air, Bahamas Air and Southern Air)
Where to Stay
Eleuthera (mainland): The Cove (high end), French Leave (high end), Pineapple Fields (High end). Check apartment rental websites and local rental agencies for lodgings.
Harbour Island: The Landing (mid-range), Valentines (mid-range), Ocean View Club (mid-range), Romora Bay (mid-range), Pink Sands (high-end), Dunmore (high-end). Check apartment rental websites and local rental agencies for lodgings.
The Exumas
Have you ever seen an Instagram photo where the water looks so blue it has to be fake? Well that might have been the case, in The Exuma's, this is real life. The Exuma's are a long stretch of beautiful cays that are most likely on your bucket list. "Frolicking on sandbars", "staying at exclusive resorts", "swimming with the pigs" and "everyone's dream vacation spot" are a few phrases that describe The Exumas. The most pristine water in the world and the most amazing chunks of land your eyes have ever seen. Great for doing all the bucket list activities, swim with the stingrays, the sharks, the pigs, and much more!
How to get here
The Exumas are a long chain of Islands separated by water there are three different airports, Staniel Cay, Black Point & George Town.
Daily flights are offered from Miami to Georgetown Via American Air.
Daily flights are offered from Atlanta to Georgetown Via Delta Air.
Flights are offered from Charolette direct to Georgetown Via American Air (Saturday's).
Flights are offered from Fort Lauderdale direct to Georgetown Via Silver Air (Monday, Wednesday, Friday, Saturday, Sunday)
Flights are offered first from Toronto to Georgetown Via Air Canada (Saturdays)
Daily flights are offered from Nassau to Black Point & Staniel Cay, daily via Flamingo air
Daily flights are offered from Nassau to Georgetown via Western Air
Where to Stay
Georgetown: Sandals Resort (couples only, mid-range). Check Airbnb.com for rentals.
Blackpoint: Check apartment rental websites and local rental agencies for lodgings.
Staniel Cay: Staniel Cay Yacht Club (mid-high-end). Check Airbnb.com for rentals.
Inagua
Flamingo's are often associated with the Bahamas as this is its National Bird, however you probably have never seen any flamingos here, unless you've been to Inagua! Home to over 80,000 flamingos, Inagua is the birdwatchers Haven. If birds are your thing, then Inagua is your island! Here you will find 140 species of native and migratory birds, which makes Inagua the Birdwatching Capital of The Bahamas. The island is also home to the Morton Salt Factory which produces a million pounds of salt a year, making it the second largest salt operation in North America.
How to get here
Flights available weekly Via Bahamas Air (fly through Mayguana) check Bahamas Air site for flight info.
Where to Stay
Great Inagua Outback Lodge (all inclusive, affordable).
Long Island
Long Island is the home of Dean's Blue Hole, the second deepest blue hole in the world! Also famous for its bone fishing, diving and having one of the most beautiful beaches in the world, Cape Santa Maria. Long island is quiet, and covered in untouched beaches, and offers a few nice resorts to stay at. The perfect combo of off the grid and vacation vibes!
How to get here
Daily flights available from Nassau to Deadmans Cay (central) and Stella Marris (North) via Southern Air & Bahamas Air.
Where to Stay
Cape Santa Maria (high-end), Tiny's Hurrican Hole (mid-range to affordable). Check apartment rental websites and local rental agencies for lodgings.
Mayaguana
By far the most isolated and least developed island in The Bahamas, Mayaguana ideal for travelers looking to have a completely off the grid and secluded vacation. Completely untouched beaches and tons of fishing jackpots, this small fishing town is inhabited by friendly locals, Mayaguana is the perfect combination of seclusion and authentic island vibes.
How to get here
Flights available weekly Via Bahamas Air check Bahamas Air site for flight info.
Where to Stay
Baycaner Beach Resort (affordable, all inclusive)
Nassau & Paradise Island
City vibes with an island twist, Nassau & Paradise Island are considered the most convenient place to vacation while visiting the Bahamas. Nassau, the capital of The Bahamas, is home to two mega hotels, Atlantis & Bahamar as well as many smaller boutique hotels and tons of Airbnb's.
Nassau still feels a little bit like the states with its restaurants, shops, nightlife golf courses and casinos, but offers a great twist of local spots including Daq shacks, fish frys and conch stands. You will feel like a tourist in Nassau, especially if you are staying in the bigger hotels, however you will still get all the benefit of The Bahamas! Great fishing, diving and beautiful beaches of course!
How to get here
Daily non-stop flights available from Fort Lauderdale, Miami, Orlando, Atlanta Toronto, New York, Charlotte.
More direct flights available non-stop from Houston, Washington DC, Cayman Islands, Haiti, United Kingdom, Philadelphia, Havana, Panama, Boston (days vary).
Where to Stay
Bahamar, Atlantis (mid-range), The Island House (mid-range), One & Only Four Seasons (high-end).
Check apartment rental websites and local rental agencies for lodgings.
Rum Cay
Mostly likely one of The Bahamas best-kept secrets and known for surfing, yes, surfing! One of the only places in the Bahamas with a beautiful surf break. Colorful reefs and with only 100 inhabitants, Rum Cay is the perfect vacation spot for surfers looking to have the perfect surfing experience with no one getting in their way!
How to get here
Fly private from Fort Lauderdale or Nassau.
Where to Stay
On a yacht or sailboat 🙂
San Salvador
San Salvador, much like Bimini is known for its history, tons of monuments and historical sights can be found all over the island. One of the most popular monuments is underwater and is said to be the spot where Christopher Columbus's ship, the Pinta dropped anchor. Miles of secluded beaches, turquoise crystal clear water and beautiful inland lakes, and home to the only Club Med in the Bahamas.
How to get here
Daily flights from Nassau via Bahamas Air.
Direct flights from Paris, France to San Salvador via Air Caraibes (Thursdays)
Where to Stay
Club Med Colombus Isle (mid-range, all inclusive), Guanahani Beach Club (high-end). Check apartment rental websites and local rental agencies for lodgings.
There are definitely a few common denominators that are true no matter what island you visit in the Bahamas, it is almost an absolute fact that no matter where you end up, you will find beautiful beaches, amazing diving and a 10 out of 10 fishing experience, it's a boaters paradise!
Everyone has a different vision of what their perfect trip looks like, from swimming with the dolphins to exploring 150 different species of birds to drinking rum on the beach with locals or partying in a huge hotel, there is something for everyone. The Bahamas is an amazing country and deserves to have their economy continue to strive through tourism. We need your support and are thankful for all those that continue to visit our beautiful 700 Islands & Cays.
Related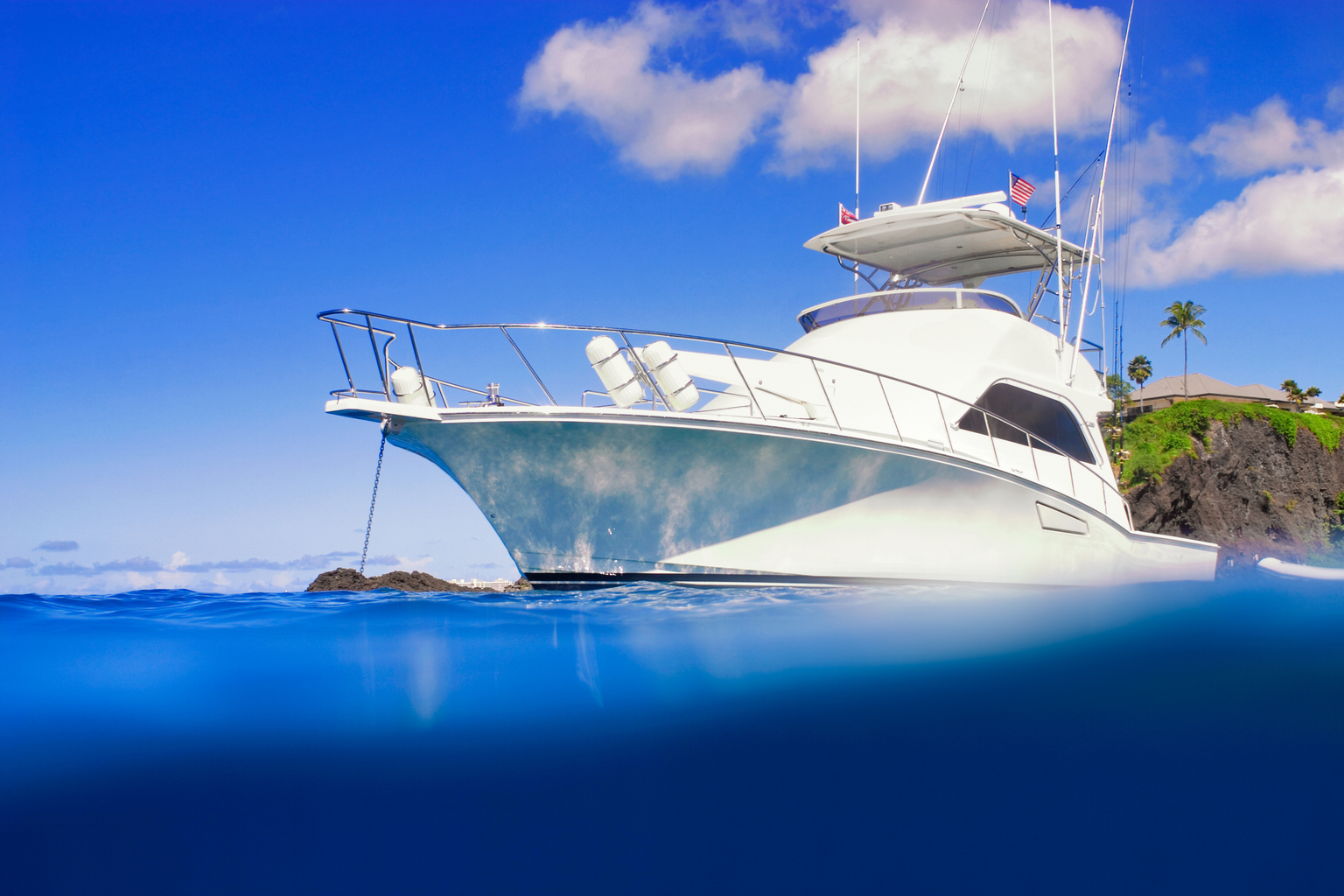 Boat Financing In Pandemic Times: What to Expect
Tips on how the pandemic has affected lending and how to better prepare for boat financing options in...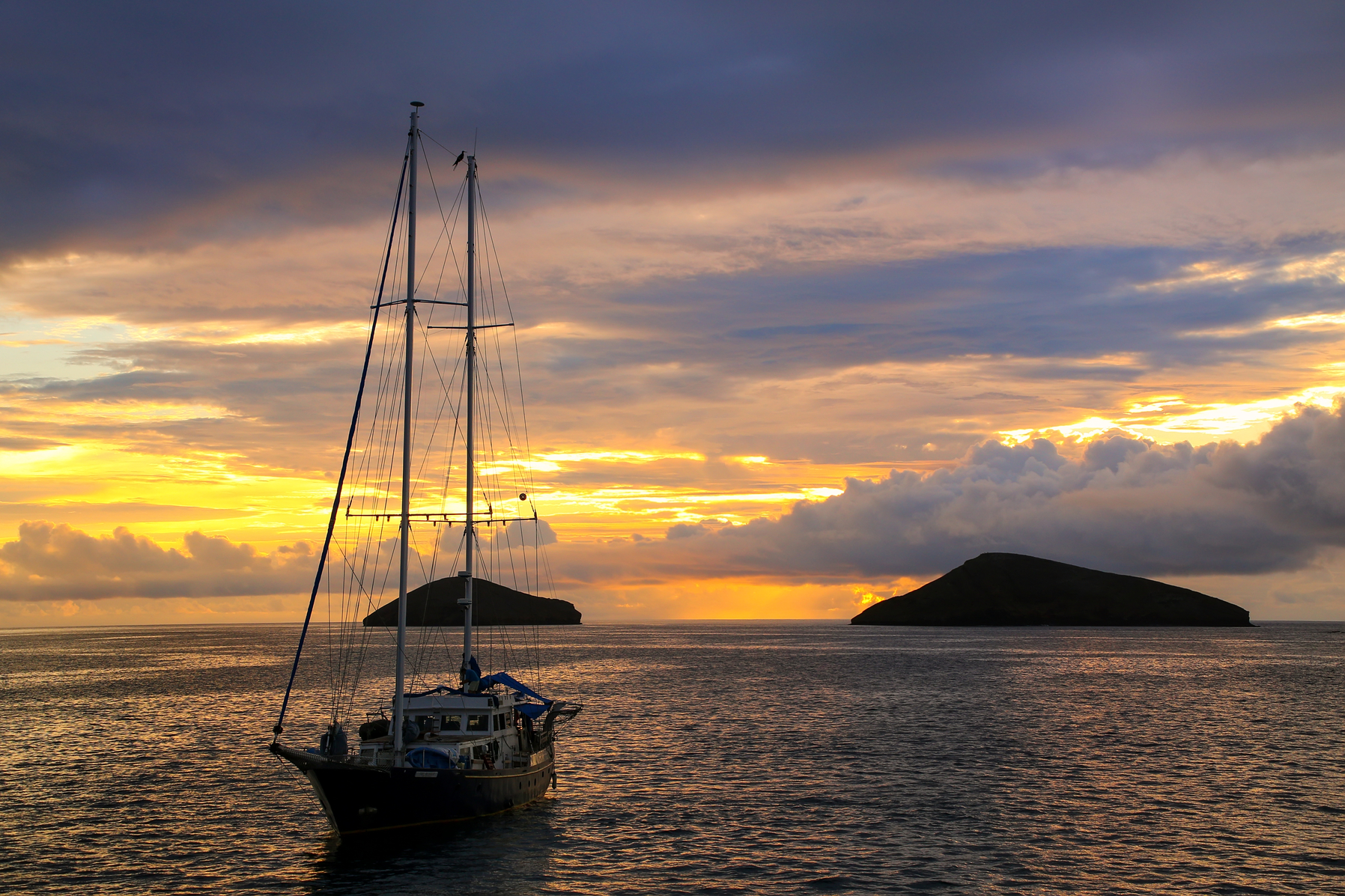 Are you an avid dinghy sailor who wants to take on the ocean? Maybe you've been watching your favorite YouTube sailing channel and are inspired to sail off over the horizon? Or perhaps you and your family want to explore the coastline in your area on your next staycation? Whatever the reason if you've been browsing online classifieds and walking the docks looking at sailboats you are ready to buy a sailboat. With so many makes, styles and sizes, how do you choose which boat is the right boat? Forty years ago, it was widely believed that a full keel ketch was the only way to sail around the world. Then someone raced across the Southern Ocean in a trimaran. Twenty years ago, the majority of boats in any cruising anchorage were mono hulls. Now there are more catamarans than ever before out on the water. A decade ago, the demographic of boat owners skewed to the empty nesters. These days there are many young sailors raising families onboard. As tastes and technology change, so too, do the parameters for buying a sailboat. Here's the only thing you need to know. There is no right boat, there is only the boat that is right for YOU. Although there is no one right style or size of boat that will please everyone, here are a few common denominators that every perspective boat buyer will want to consider.
Mono-Hull Versus Multi-Hull Sailboats
There is no other topic that divides an anchorage as easily as the monohull verses multihull debate. Is one better than the other? Not really, but they do both have pros and cons. Monohulls were long considered the "safe option," especially when talking about blue water cruising. However, multihull sailors have proven that they can sail anywhere a monohull can, heavy weather and big seas included. That said, there are some advantages to traditional monohull boats. With a deeper draft and a heavy keel, monohull sailboats sit in the water, giving them a more stable feel, especially in heavy seas. But all that weight below the waterline also means they require more wind to get them moving. It is true that a monohull can sail into the wind more efficiently, but many struggle with downwind sailing in light airs. In the multihull category the most popular is the catamaran, although there are a handful of live-aboard trimarans out there. With two hulls and an adjoining large deck, catamarans have the obvious advantage of more space. In fact, this huge living space is driving the popularity of catamarans with sailing families. Not only can the kids have more area to run and play in, but separate hulls equal more privacy for mom and dad. The drawback is that two hulls usually means two engines and two heads, which also means twice the maintenance and twice the potential breakages. Catamarans have very shallow drafts and therefore meet less resistance so can sail faster than a monohull of the same length. This shallow draft also allows catamarans to sneak into difficult anchorages and explore many areas much too shallow for a monohull. However, they are notorious for being difficult to sail to windward.
One Mast Or Two
Now that you know how many hulls you want the next thing is to decide how many masts you need. Although the most popular styles are monohull sloop (one mast) and a monohull ketch (two masts) it is possible to have a mutli-masted catamaran. There are also other two mast variations such as the yawl, the junk rig, and the schooner, although they are not as widely used.
What's The Difference Between One Mast And Two?
The main reason that boats are fitted with two masts is that it allows the vessel to carry more sail. More sail area means more ability to harness the wind, and therefore greater potential sailing speed. However, since the total sail area is distributed between multiple smaller sails forces on the boat are more equally dispersed and can be controlled and manipulated easier. This sail design can be especially handy when sailing short-handed as it means that sail trim and reefing are easier. Multiple masts also effect the boat design. For instance, a monohull ketch has a deep centre cockpit and small aft deck. Down below there is usually an aft cabin that is separated from the main living area. Many sailors find this design feels safer while on deck and gives needed privacy down below.
Construction Materials
The most common materials used in boat construction are wood, steel, aluminium and fibreglass. Each has its own merits and draw backs. The important thing is to educate yourself so that you understand what you are getting into when it comes to future boat maintenance and potential problems.
WOOD
- The oldest material used in boat building, wood is not used much these days as the disadvantages out weigh the advantages, literally. Wooden boats are very heavy. They also require lots of maintenance as they suffer from rot and, if left out of the water, shrinkage. Wooden boats are beautiful, and there were many reputable builders, but are now mainly kept by those who are classic boat enthusiast.
STEEL
– Steel is a strong and easy to work building material. Lighter than fibreglass, steel boats are prone to rust if not maintained, especially below the waterline. Steel boats are known for being hot underfoot and down below if not properly insulated, and they do require special antifoul paints. However, because steel is so easy to weld and work with they are very popular with DIY boat builders.
ALUMINUM
– Aluminum is popular with boat builders as it is light weight, strong and low maintenance. There are several well known European manufactures whose boats are prized for their designs. Since it is a material that requires specialized skills and equipment there are few DIY-ed aluminum boats on the market. The biggest downside of aluminum is that it is not compatible with other metals, so fittings like thru-hulls have to be carefully installed or else risk dangerous corrosion. As well, special preparation and anti-fouling paints are required, sometimes making general maintenance a costly affair.
FIBERGLASS
– The most common used material in boat building for the past 40 years, fiberglass is strong and flexible. It can easily conform to smooth, round shapes making for slick, fast boat designs. With advancements in technologies fiberglass hulls have become thinner, reducing the overall weight of vessels, however there is nothing wrong with the early builds that are still on the market. Fiberglass requires very little maintenance and is able to withstand a variety of coatings making antifouling or painting your vessel easy and cost effective, even when sailing overseas.
New Versus Old
Advancements in technology and materials have certainly influenced boat building and design over the last few decades. However, it is not significant enough to make any boat manufactured in the last 60 years obsolete. This leaves perspective buyers with the option to buy either new or pre-owned. Purchasing or building a new boat does allow you to customize the vessel to suit your tastes and best serve your needs. Cabins can be moved, saloon layouts modified, and deck hardware upgraded to your specifications. As well, buying new gives you the safety net of warranty repairs. But, that new boat smell does come with a hefty price tag. For the more budget minded boat buyer there is no shortage of preloved sailboats on the market. You can find plenty of well appointed, late model boats for sale, as well as a large selection of vessels that need some care and attention, and everything in between. In fact, there are so many pre-owned boats for sale that browsing listings can sometimes become a little overwhelming. Making a list of the attributes you are looking for – size, style, equipment needed - will help narrow down the competition. As well, have a firm budget in mind so that you spend time looking at realistic choices. So, you found a boat that ticks all the boxes, but how do you know if a boat that looks ok is actually in good condition? The only way to be sure is to have a qualified marine surveyor to inspect the hull and equipment. Hauling the boat for survey is usually a stipulation of the sale as it is the only way to get a proper look at the condition of the vessel below the waterline. A rig inspection by a qualified rigger is also important as they will be able to identify any weak points or problems aloft. It is also common for the perspective buyer to take a vessel out for a test sail. This allows you to get a feel for the vessel as well as inspect the sails and running rigging. After these tests are completed any problems can be addressed through final bargaining between the buyer and the seller.
Size Considerations
There was a trend in the 80's and 90's towards larger sailboats, but these days anything goes. In fact, many sailors are choosing simpler, smaller vessels regardless of their intended sailing destination. The majority of cruising boats are in the 35-45-foot range but that doesn't mean you can't cross oceans, comfortably and safely in a 24-footer. So, what should you consider when it comes to size?
CREW
– If you are planning on extended sailing trips there should be room for everyone to sleep and live comfortably. As well, you need to consider the number of crew that are required to sail the boat safely. A larger vessel means more space down below, but it also means more crew members needed on deck.
MARINA FEES
– Marina fees are charged by the foot, with price increasing as vessel length increases. If you are planning on regularly staying at or storing your vessel in a marina the difference between a 37-footer and a 45-footer could be more than a of couple bucks. As well, a catamaran easily occupies twice the width of a monohull of the same length. Keeping a catamaran in a marina means paying 1.5 to 2 times the dock fees of a monohull.
HAUL OUTS
– Regular boat maintenance is an ongoing cost and concern for boat owners. And, like marina fees, the larger the vessel the more expensive it is to haul out and store in a boatyard. Catamarans cannot be lifted in the more common marine travel lift, so can run into problems hauling out in more remote locations where facilities are basic.
"MOD CONS"
Boat life is a simpler life. That doesn't mean that you have to eat ramen noodles every night, have an uncomfortable bunk or go days without a shower. But, unless you have very deep pockets you will quickly discover that there are many modern conveniences that you can live without. Everyone's idea of comfortable is different, so it is a good idea to think about what you want your comfort level to look like onboard before you buy. Do you want extra space for guests? Do you need more than one toilet onboard? Does your galley need a microwave? Knowing what you need means that you can budget add-ons that aren't included in the asking price. Important things to consider that will make everyday living a little easier are:
TANKAGE
– The size of your water and fuel tanks will have a big impact on how far you can motor and how often you can shower. If there was a choice between one or the other, most people will pick a big fresh water tank or look at watermaker options as an alternative.
REFRIGERATION
– Most people ashore take worry free food storage and cold beer for granted. This one, simple modern convenience can make the difference between a trip to remember and one that you want to forget. Reliable, energy efficient refrigeration is a must for most boaters.
CONNECTIVITY
– For some, time out on the water is an escape. A chance to turn off the devices and tune into the natural world. For others life onboard means working from home. Finding data enabled cell signal is pretty easy when in an anchorage or coastal cruising. However, if you need to be online while underway you are going to need a satellite internet connection. Knowing your data requirements is essential when figuring out annual costs. Buying a boat should not be an impulse purchase. The life of your crew and family, as well as your own safety, is largely dependant on the condition of your vessel. Taking time to make an informed choice will ensure that you buy a boat that will suit your needs and fulfill your desires./>
Choosing The Right Sailboat
With so many makes, styles and sizes, how do you choose which sailboat is the right boat for you?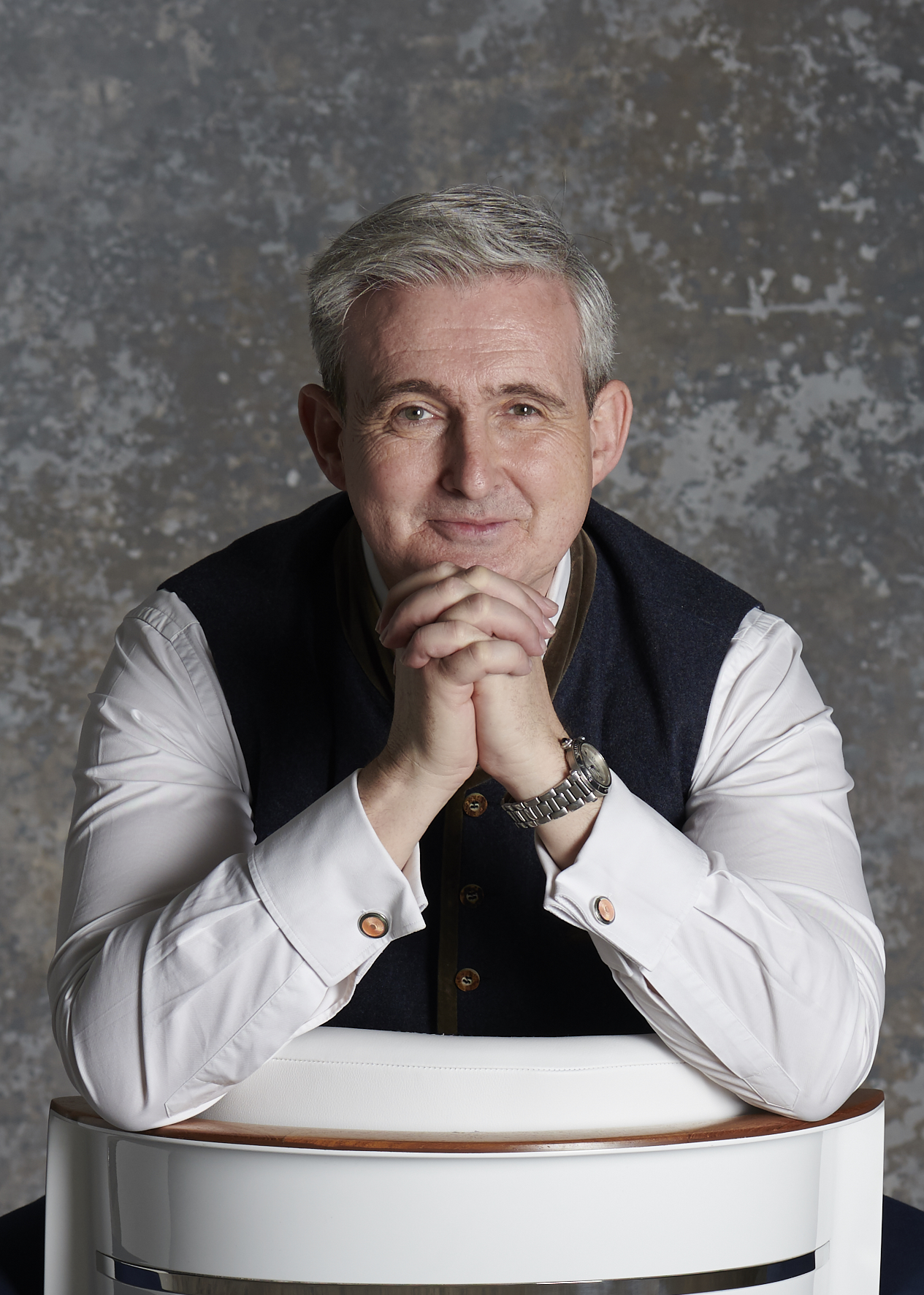 A New Wave of Design for Superyacht Interiors
Emma Coady and interior designer Tim Gosling discuss the frontier of superyacht design.