Do you love Italian sports cars, Italian fashion, and Italian food? Feed your soul by adding Italian yachts to that list. One of the newest and hottest is the Azimut Atlantis 43, a sporty coupe with styling and design that's unmistakable and unique.
Clearly, the Atlantis 43 is an extremely different boat than some others in the Azimut line, like the 43 Magellano. And it's certainly worlds apart from their larger yachts, like the Azimut 84. Still, you can see Italian art and culture flowing through the gel coat. This shouldn't be surprising. With a decade of experience producing the Atlantis line, Azimut continues to improve these boats without losing sight of their roots. In fact, though they look quite different from their predecessors, the newer Azimuts seem to project the very same attitude. Check out the pictures in these Azimut Atlantis listings dating from 2015 back to 2005, and you'll see exactly what we mean.

Related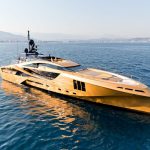 How to Sell A Yacht: Expert Advice From A Superyacht Broker
Are you selling your yacht? Find out why it may be worthwhile using a broker.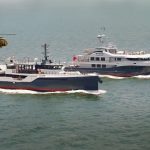 Gene Machine & Gene Chaser Superyachts: YW LEGENDS EP. 6
LEGENDS Ep. 6 features billionaire Jonathan Rothberg's superyachts Gene Machine & Gene Chaser.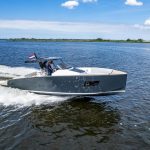 Tesoro T40 Walkthrough Review
The Tesoro T40 is a sleek European-style center console day yacht with weekending capabilities.