Boating season may be winding down for much of the country, but the boating industry is just ramping up for the next season and with it come many awards programs that highlight not only the best in boats and marine technology, but also some processes that are changing the ways boats are built and used. One of these programs is the Innovation Awards at the International Boatbuilding Expo (IBEX) in Tampa, Florida. North America's leading technical boat-building showcase, IBEX delivers a unique forum where the marine industry can do business, share ideas, and accelerate new product development. This year, the show was unfortunately cancelled due to Hurricane Ian, but the awards carried on, focusing on some cutting-edge technologies – some of which you can buy as a boater and some of which you may enjoy as part of a new boat purchase soon.
Let's look at how technology is changing our time on the water.
Boat Stabilization: Seakeeper Ride
Above: The Seakeeper Ride is an innovative new boat stabilization system from Seakeeper. Image by Seakeeper.
Gyrostabilizers have been coming on strong and they really work to stop the rock and roll of a boat at rest. Although they've been made more affordable and compact for smaller boats, they're still a pricey add-on and they work only when a boat's not moving. Now there's a new device that keeps the pitch and roll to a minimum when a boat (such as a center console) is running at speed. The Seakeeper Ride is a Vessel Attitude Control System (VACS) that eliminates up to 70% of underway pitch and roll to increase safety, comfort, control and confidence.
Seakeeper Ride controllers are mounted to a boat's transom, below the waterline. Using proprietary inertial sensing hardware and software, the system understands how the boat is behaving in all three axes and deploys the rotary blades at a rate of up to 300 mm/second to counteract pitch, roll, and yaw. In just one second, Seakeeper Ride's sensors take 1,000 measurements, driving its blades to make 100 adjustments to combat wave motions. Comfort and safety are enhanced and seasickness is minimized with this revolutionary system so now anybody can come along for a day of boating or fishing.
Saving Fingers And Fish: Boat Dehooker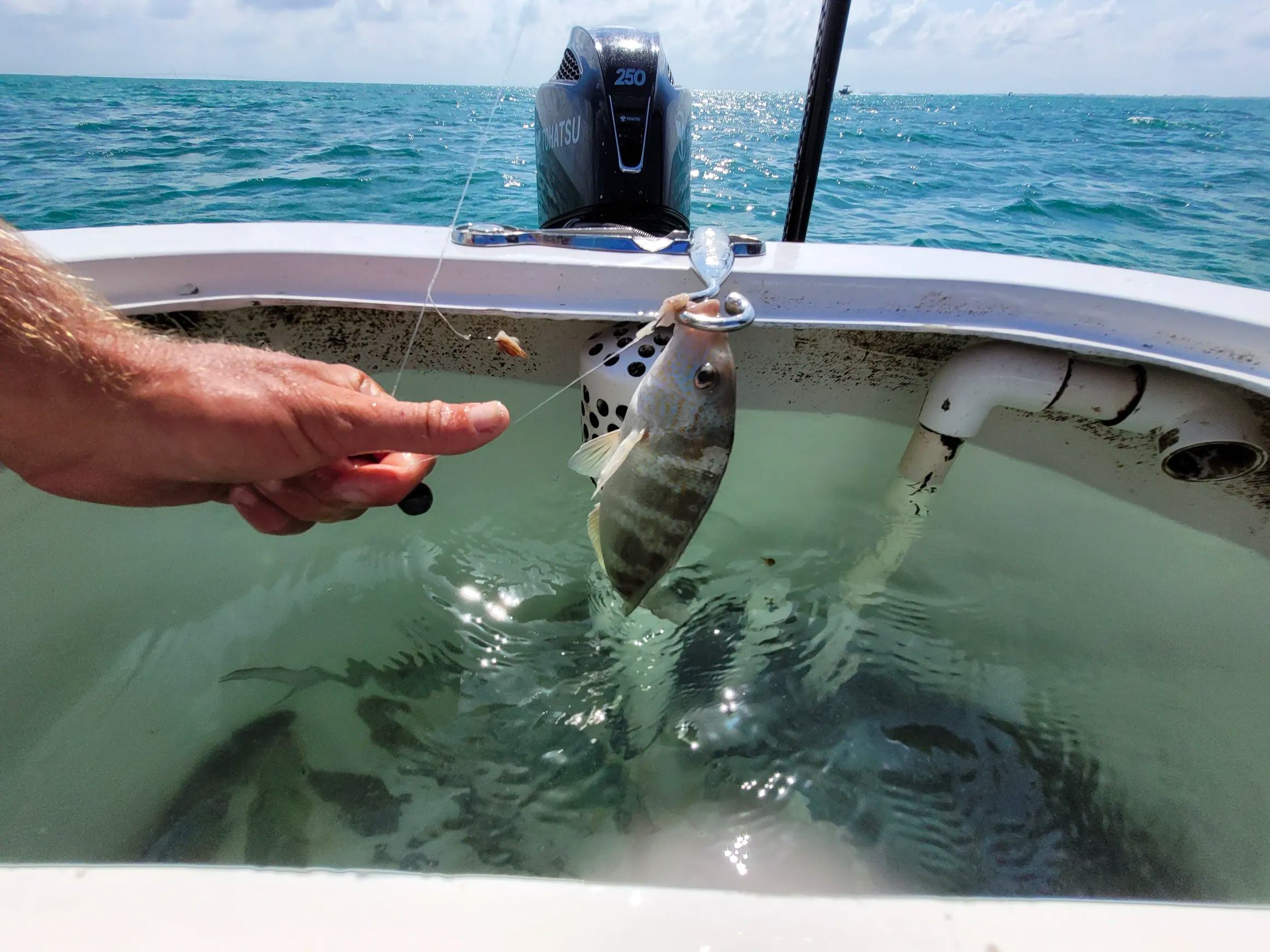 Above: The 6-inch "Boat Dehooker" by Overboard Technologies in action in a livewell onboard a boat. Photo by Overboard Technologies.
Removing fishhooks is a dicey proposition both for the angler and the fish, especially when it's a catch-and-release situation. Now, there's a better way to tame hooks and handle the fish less to increase their chances for survival when released. The Fish Dehooker by Overboard Technologies is a "hands free" device that can be mounted on the gunnel of a boat where it can swing inside or outside the boat. It's made of stainless steel and it removes a hook without the angler needing to put the rod down.
If angled inside, the fish can drop into a bucket but when angled outside, a standard hook is removed (when caught in the lip) and the fish falls back into the water without any human handling. It's great for kids too so they can dehook on their own and stay safe. When done, the hook swings into its nesting position on the gunnel. Fewer skewered fingers and lower fish mortality rates is a win no matter which end of the rod you're on.
Boathook From Space: Revolve by PYI

Not much has changed in boathook design for decades. These aluminum poles are used by boaters to catch dock lines, push off a dock or piling, bring a fish aboard and more. Most hooks are at least six feet long, so they take up quite a bit of room and they're awkward to store so smaller boats have often foregone this useful and convenient tool.
The new Revolve by PYI, Inc solves the space issue because it's the world's first rollable boat hook. In its stored position, it's about the size of a coffee mug but when deployed like a lightsaber, it extends to six feet. You attach the composite hook on one end while the neoprene handle secures your grip on the other. This handle also assures that the hook floats (in a vertical position). When done, simply remove the hook and roll the handle back up. PYI is planning on developing several attachments like a net, deck brush and more. The handle technology was actually developed by NASA so your space-saving hook kind of comes from space.
Boarding Made Easy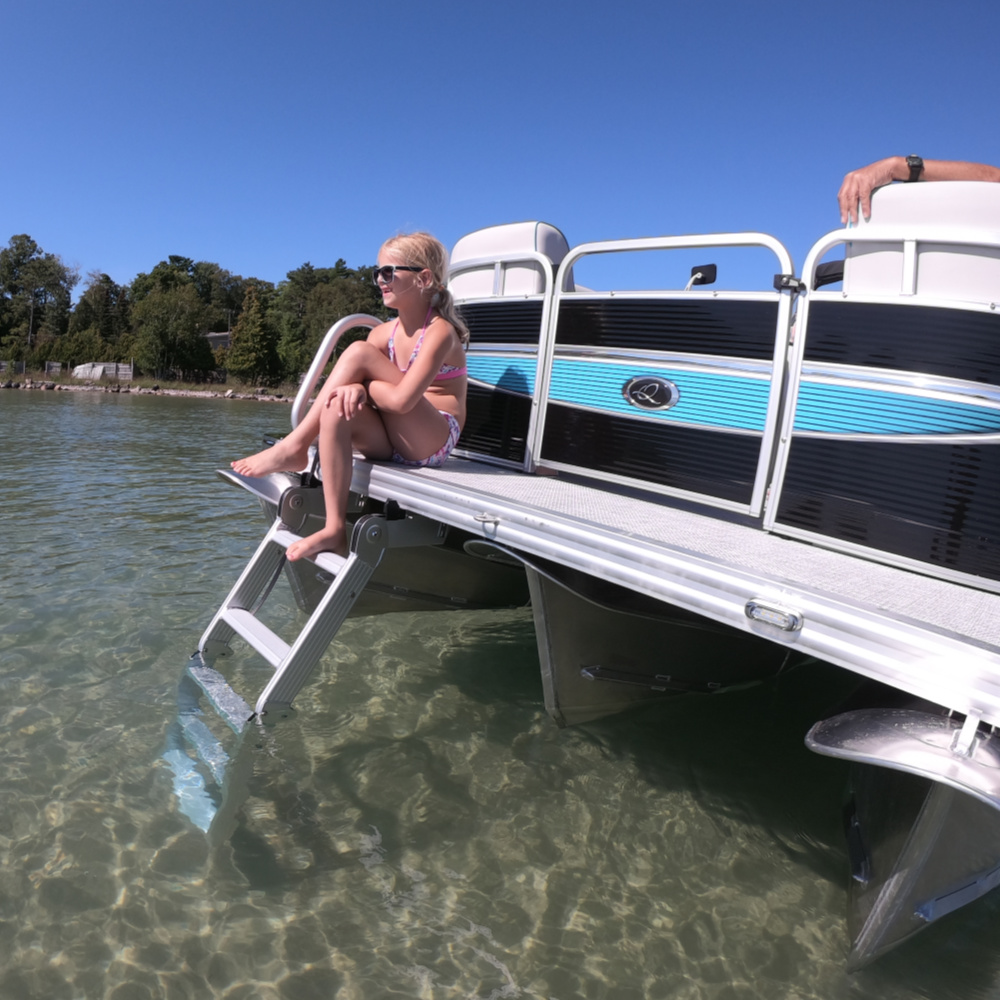 Above: The Lillipad Revo Boarding Ladder. Photo by Lillipad Marine.
The new Lillipad Revo Ladder is an ergonomically designed stairwell that's perfect for pontoon boats. It creates a comfortable boarding ladder for people and pets because with 7.5-inch treads, it's easy for human feet as well as for dog paws to get a grip. People with mobility issues find the Revo to have a better angle (30 degrees) so it's less like a ladder and more like stairs that are easier on knees and hips. Because of this pitch, dogs can use the ladder too and they quickly learn that it's a safe way for them to get back on the boat so there's little training needed.
The Revo comes with special mounts that allow boaters to use a single ladder in different locations because it can be switched from the stern to the bow and it nests nicely when not in use, minimizing its onboard footprint. The frame is robust so it can manage larger boaters with ease and kids love it too.
Surround View
We've all grown accustomed to multiple cameras in our car, some of which provide visibility all around and now this technology is coming to boating. Garmin's Surround View Camera System is video guidance which brings the conveniences drivers rely on in their vehicles to the helm of a yacht as it offers full 360-degree visibility.
The technology uses six 1080p cameras located around the vessel that work together for a full overhead stitched image displayed on compatible Garmin chartplotters or MFD helm displays. Designed to maximize visibility and minimize blind spots, captains can view one or two cameras simultaneously, and even zoom in and pan around on an area of interest. Through-hull installation at the factory offers a secure fit and calibration. The system eases challenging docking and tight quarters handling with a birds' eye view of the boat and its surroundings. It gives the kind of visibility we all want when inches matter.
Alexa for Boats
Voice control is rapidly growing in popularity as voice assistants make a variety of consumer electronics easier to use. With a free software update, compatible Garmin chartplotters now support voice control when a compatible wireless headset or speaker is paired with the Garmin Voice Control USB module. Designed to detect natural speech in the marine environment, users simply say, "OK Garmin" followed by a question or command like, "What is the depth?" and the unit responds with something like "The depth is 48 feet." Users can also use voice control to change pages on the MFD, ask about local tide information or fuel levels, control music, adjust the display brightness, take a screenshot and much more–all hands-free so they can focus on driving the boat.
The voice control functionality is embedded into the GPSMAP units, meaning that it will continue to work even when the user is boating outside cellular range. A number of wireless headphones and speakers are compatible with the Voice Control USB module, including Apple AirPods. It's like Alexa snuck onto your boat.
Technology Changes Everything
These are just some of the ways boating companies are innovating and making boating easier. Whether you're looking for a useful tool to purchase at the chandlery, or a more advanced system like surround view and voice control, rest assured that technology is about to make your life on the water more fun as well as safer.
Related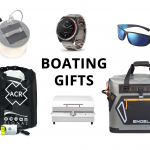 10 Top Gift Ideas For Boaters For 2022 Holidays
Thoughtful gift ideas for boaters and yacht owners this holiday season.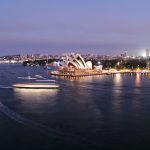 Sydney International Boat Show: Highlights and Takeaways
Everything we learned from this year's Sydney International Boat Show.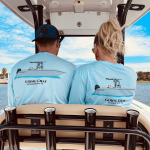 Personalized Boat Gear & Apparel: Custom Captain Interview
Have you ever considered turning your boat into a custom graphic design?