What is that over there? A unique, commanding structure sits perched above the water near downtown Miami, with an elegant white frame surrounding its four faces, accentuating panoramic windows and a polished look. Four black columns integrate seamlessly inside each corner lending a pleasant sense of modern, industrial strength, without compromising its sophisticated appeal.
"Click-clack, click-clack," the sound of our feet on the docks as we walk the marina towards the ramp. We're about to walk up into the Arkup 75 House Yacht. It feels more like entering a modern luxury home than boarding a yacht. Marius Koller, Co-broker, welcomes us aboard with a big smile and proceeds to show us every fine detail of the ship, educating us on its innovative specifications.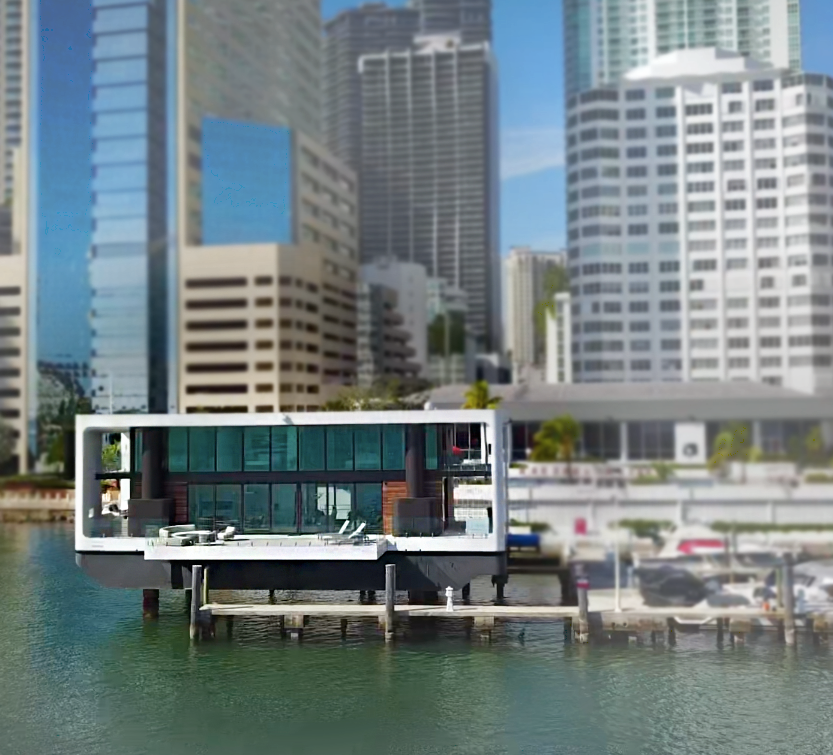 Arkup 75. Photo by Nate Cantalupo
A Fully Solar-Powered Yacht
Is this a house? Yes. Is this a yacht? Yes.
"It's the world's first fully solar-powered livable yacht," Marius tells us. Quite remarkable, the Arkup 75 is fully self-sustaining for both power and water – a truly off-grid paradise.
Arkup's founders were motivated by a concern for the environment, climate change and sea-level rise around the world. They felt Miami would be an ideal place to launch an innovative new platform for sustainable living. So they founded the Arkup company with the belief that this visionary product, designed with renewable tech, would be an inspiration to future generations. The Arkup 75 showcases how to live with the water while being independent with drinking water and energy.
Imagine an immense two story penthouse with stunning horizon views from every room that can also motor itself around to new locations whenever your heart desires. Robustly built, this floating villa plants itself wherever it's parked.
"[It has] four 40 ft-long steel spuds and hydraulic jack-up system that allow the vessel to be anchored and completely stable in up to 20-25ft of water." – ARKUP
It's this transformational function that allows the House Yacht to be worry free when it comes to storms. The biggest worry for waterfront property owners is usually flooding from hurricanes and sea level surge. The Arkup House Yacht quite literally rises above that challenge so that flooding is not a concern, able to raise itself high above the water. It also features floor-to-ceiling stackable impact windows (by PGTi) which provide stunning panoramic views and simultaneously protect against high winds and hurricane conditions.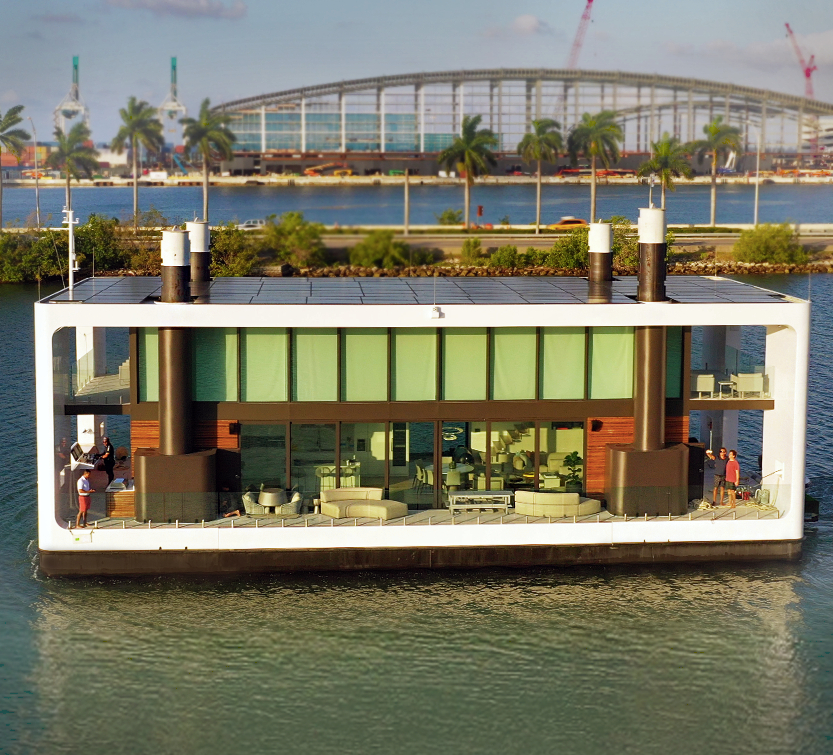 Arkup 75. Photo by Arkup.
Inside The House Yacht
With 2,400 sq. ft. of solar panels on the roof, producing 36 kW of energy, the Arkup generates enough power for all of the electrical systems on the ship. Using solar energy, the electric propulsion system can move the house-yacht at a consistent two knots as long as the sun is shining, using zero fuel (and up to 7 knots max speed). It's motors are 2x PM-Prop 100kW electric thrusters (27s hp | 180° steerable | liquid cooled) by Hydrosta. Solar has definitely come a long way since those little panels on our calculators back in the day.
Rainwater Harvesting and Filtering Onboard
The Arkup 75 also harvests and purifies rainwater and stores it in its 4,000 gallon freshwater tank. The water system features a state of the art 8-stage filtration system that provides exceptionally pure water for drinking, cooking, cleaning, and all other needs. Paired with a 4,000 gallon holding tank for total water autonomy.
Now that we've shared a bit about what makes the Arkup 75 such an innovative new build, let's dig in, walk through the yacht, and explore life aboard.
As we enter through the front door, starboard center, at the top of the ramp we're hit with a feeling of spaciousness that's quite charming. Truly a very livable space, the yacht features 4,350 square feet of living space. In the foyer we have a large storage room as well as a powder room. Removing our shoes we take a few more steps and look to our left to see an impressive living room fully set with couches and arm chairs and a large flat screen TV.
In front of us is an elegantly placed round dining table behind which is an expansive set of sliding glass doors that open out to the retractable 455 sq. ft. deck.
To our right we enter the galley, which feels more like a kitchen that you'd expect in a brand new home than on a Yacht. With all modern appliances and an automatically lowering hood above the cook-top, your personal chef will have no problem preparing a delicious banquet.
Facing the bow just beyond the galley there are pocket doors that can be used to separate an auxiliary room which has two large fold down bunks which can be used as the crew's quarters and also doubles as an office or kids playroom with its own restroom.
Moving out through the doors towards what looks like a large covered outdoor grill, we remove the white fabric cover and find a helm station with cutting edge controls. At the helm we have a Navio display system with two screens, engine controls, emergency systems, navigation, port, starboard and bow thrusters, etc.
Moving portside walking on the deck we pass by a nice electric grilling station where one can grill up some fresh daily catch caught off the deck. Continuing around we find ourselves on the deck which features shock-resistant frameless glass railings all around leaving your ocean vistas unencumbered.
Rolling open the sliding glass doors and proceeding to the beautiful modern staircase, again with glass railings, (seeing a theme here?) walking upstairs past a beautiful art showcase we find ourselves in the master suite.
Located in the portside stern corner, the 500 sq. ft. Master bedroom has an abundant king bed, free-standing bath, private balcony (180 sq. ft.,) private master bathroom with double vanity and rain shower, walk-through-closet, built-in desk and cabinets, floor-to-ceiling mirrors, the list goes on. Everything is custom built with artisan quality.
At the portside bow corner, the 330 sq. ft. VIP Guest bedroom features a king bed, built-in closet, floor-to-ceiling glass door to private balcony (120 sq. ft.,) panoramic views, private bathroom with double vanity and Corian countertop, again the list of chic details goes on and on.
The guest bedroom is an additional 250 sq. ft. and features an incredible 270 degree panoramic view from the center portside. With three main bedrooms and the auxiliary beds on the main floor, there is plenty of room for everybody you want to bring with you wherever you choose to call home.
The Arkup 75 house yacht is currently for sale at 5,500,000 USD. [5,900,000 USD fully furnished & decorated] on YachtWorld.
You can also customize your own Arkup 75 starting at $2,267,000.
Related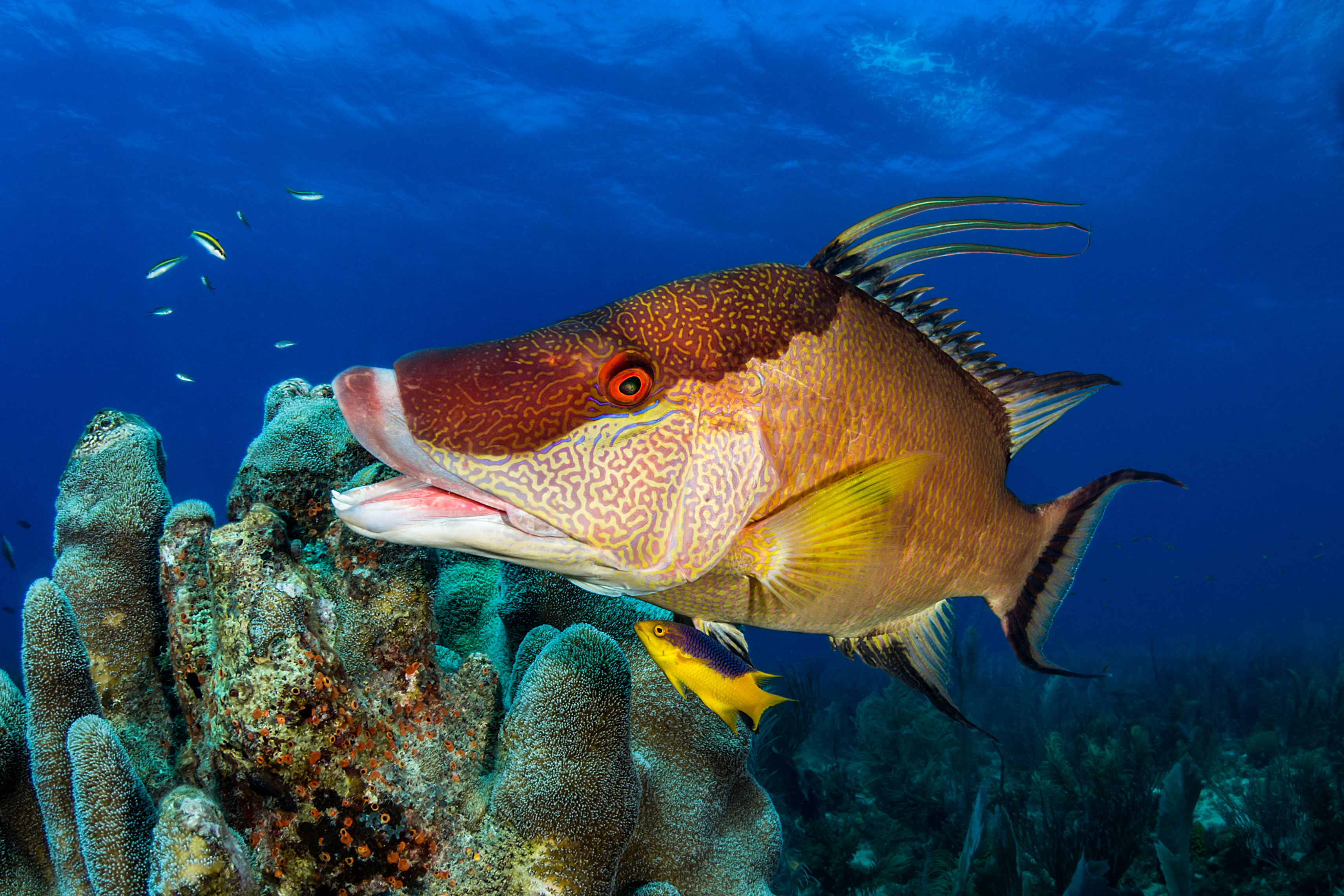 How to Reduce Your Environmental Footprint While Boating
Category:
Environment and Weather
YachtWorld's Thunberg-esque best practice guide provides you with tips on how to mitigate damage to...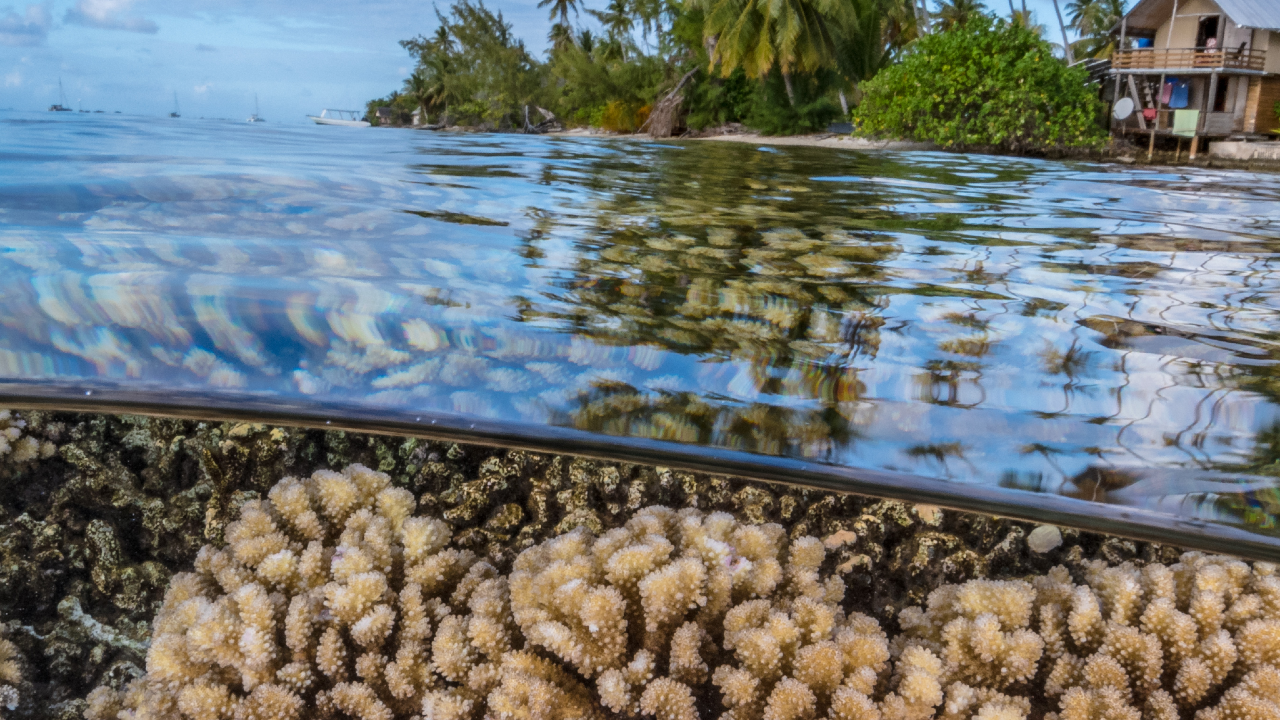 Yacht Owners Participate in Environmental Efforts
Find out how you can use your yacht to facilitate scientific research.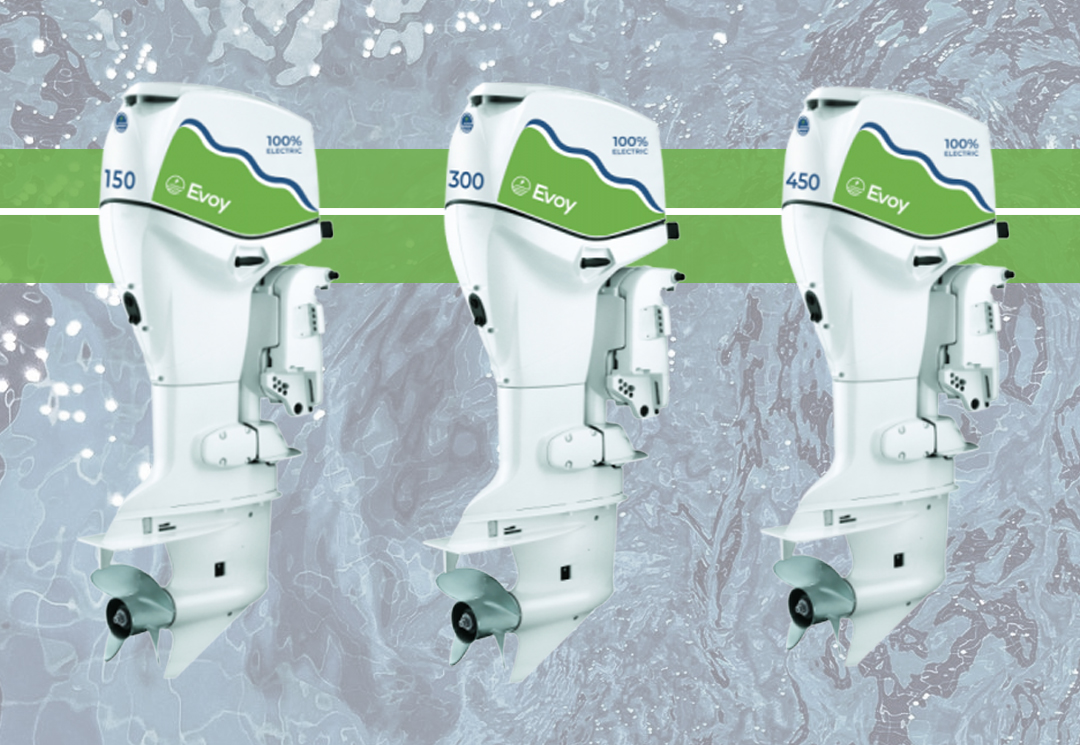 Exciting News for Electric Boats from Evoy Outboards
From batteries and controllers to electric outboards, Evoy is making waves in electric boats.