What is that over there? A unique, commanding structure sits perched above the water near downtown Miami, with an elegant white frame surrounding its four faces, accentuating panoramic windows and a polished look. Four black columns integrate seamlessly inside each corner lending a pleasant sense of modern, industrial strength, without compromising its sophisticated appeal.
"Click-clack, click-clack," the sound of our feet on the docks as we walk the marina towards the ramp. We're about to walk up into the Arkup 75 House Yacht. It feels more like entering a modern luxury home than boarding a yacht. Marius Koller, Co-broker, welcomes us aboard with a big smile and proceeds to show us every fine detail of the ship, educating us on its innovative specifications.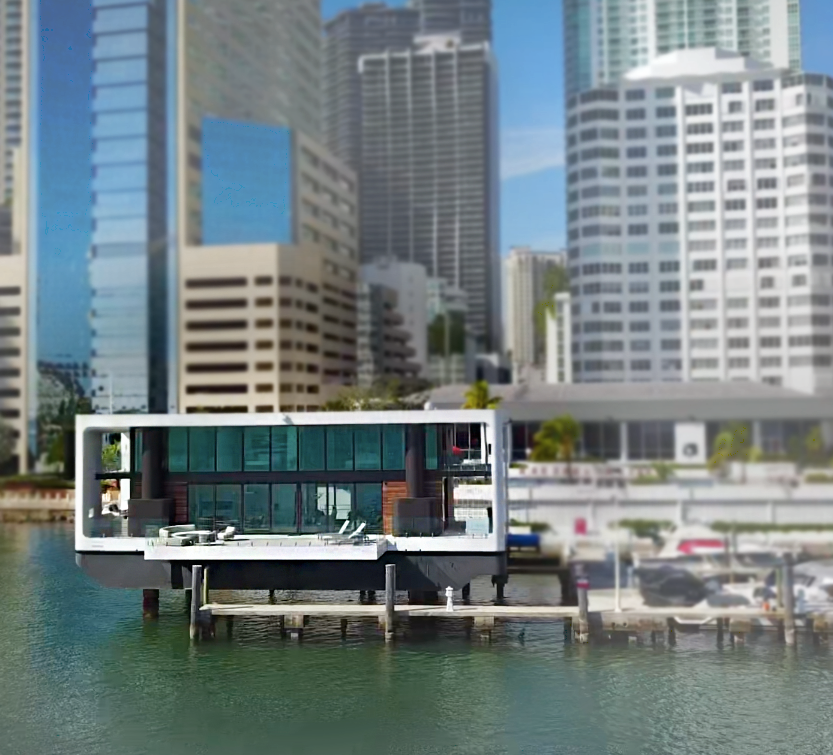 Arkup 75. Photo by Nate Cantalupo
A Fully Solar-Powered Yacht
Is this a house? Yes. Is this a yacht? Yes.
"It's the world's first fully solar-powered livable yacht," Marius tells us. Quite remarkable, the Arkup 75 is fully self-sustaining for both power and water – a truly off-grid paradise.
Arkup's founders were motivated by a concern for the environment, climate change and sea-level rise around the world. They felt Miami would be an ideal place to launch an innovative new platform for sustainable living. So they founded the Arkup company with the belief that this visionary product, designed with renewable tech, would be an inspiration to future generations. The Arkup 75 showcases how to live with the water while being independent with drinking water and energy.
Imagine an immense two story penthouse with stunning horizon views from every room that can also motor itself around to new locations whenever your heart desires. Robustly built, this floating villa plants itself wherever it's parked.
"[It has] four 40 ft-long steel spuds and hydraulic jack-up system that allow the vessel to be anchored and completely stable in up to 20-25ft of water." – ARKUP
It's this transformational function that allows the House Yacht to be worry free when it comes to storms. The biggest worry for waterfront property owners is usually flooding from hurricanes and sea level surge. The Arkup House Yacht quite literally rises above that challenge so that flooding is not a concern, able to raise itself high above the water. It also features floor-to-ceiling stackable impact windows (by PGTi) which provide stunning panoramic views and simultaneously protect against high winds and hurricane conditions.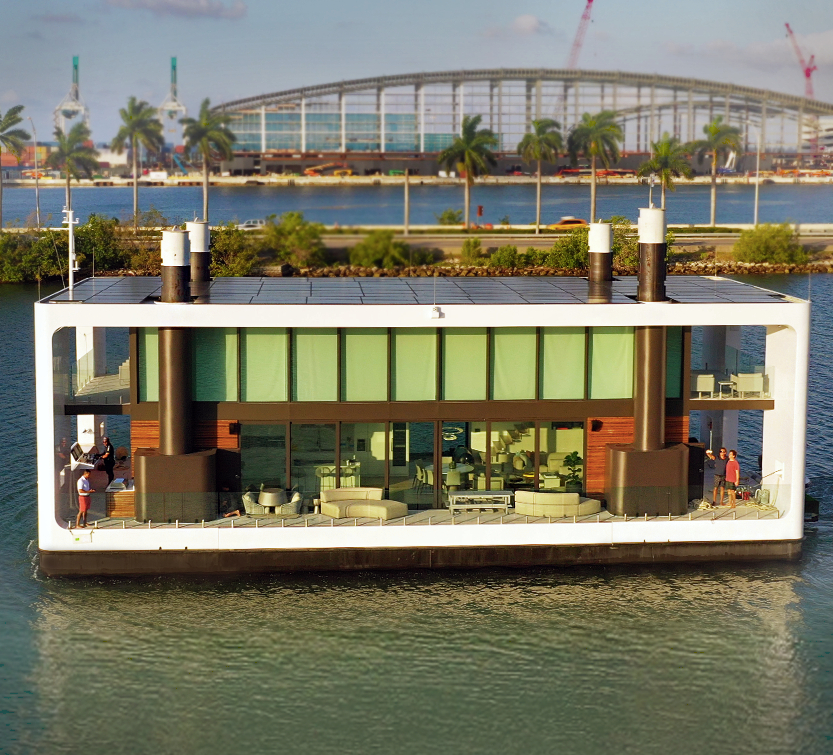 Arkup 75. Photo by Arkup.
Inside The House Yacht
With 2,400 sq. ft. of solar panels on the roof, producing 36 kW of energy, the Arkup generates enough power for all of the electrical systems on the ship. Using solar energy, the electric propulsion system can move the house-yacht at a consistent two knots as long as the sun is shining, using zero fuel (and up to 7 knots max speed). It's motors are 2x PM-Prop 100kW electric thrusters (27s hp | 180° steerable | liquid cooled) by Hydrosta. Solar has definitely come a long way since those little panels on our calculators back in the day.
Rainwater Harvesting and Filtering Onboard
The Arkup 75 also harvests and purifies rainwater and stores it in its 4,000 gallon freshwater tank. The water system features a state of the art 8-stage filtration system that provides exceptionally pure water for drinking, cooking, cleaning, and all other needs. Paired with a 4,000 gallon holding tank for total water autonomy.
Now that we've shared a bit about what makes the Arkup 75 such an innovative new build, let's dig in, walk through the yacht, and explore life aboard.
As we enter through the front door, starboard center, at the top of the ramp we're hit with a feeling of spaciousness that's quite charming. Truly a very livable space, the yacht features 4,350 square feet of living space. In the foyer we have a large storage room as well as a powder room. Removing our shoes we take a few more steps and look to our left to see an impressive living room fully set with couches and arm chairs and a large flat screen TV.
In front of us is an elegantly placed round dining table behind which is an expansive set of sliding glass doors that open out to the retractable 455 sq. ft. deck.
To our right we enter the galley, which feels more like a kitchen that you'd expect in a brand new home than on a Yacht. With all modern appliances and an automatically lowering hood above the cook-top, your personal chef will have no problem preparing a delicious banquet.
Facing the bow just beyond the galley there are pocket doors that can be used to separate an auxiliary room which has two large fold down bunks which can be used as the crew's quarters and also doubles as an office or kids playroom with its own restroom.
Moving out through the doors towards what looks like a large covered outdoor grill, we remove the white fabric cover and find a helm station with cutting edge controls. At the helm we have a Navio display system with two screens, engine controls, emergency systems, navigation, port, starboard and bow thrusters, etc.
Moving portside walking on the deck we pass by a nice electric grilling station where one can grill up some fresh daily catch caught off the deck. Continuing around we find ourselves on the deck which features shock-resistant frameless glass railings all around leaving your ocean vistas unencumbered.
Rolling open the sliding glass doors and proceeding to the beautiful modern staircase, again with glass railings, (seeing a theme here?) walking upstairs past a beautiful art showcase we find ourselves in the master suite.
Located in the portside stern corner, the 500 sq. ft. Master bedroom has an abundant king bed, free-standing bath, private balcony (180 sq. ft.,) private master bathroom with double vanity and rain shower, walk-through-closet, built-in desk and cabinets, floor-to-ceiling mirrors, the list goes on. Everything is custom built with artisan quality.
At the portside bow corner, the 330 sq. ft. VIP Guest bedroom features a king bed, built-in closet, floor-to-ceiling glass door to private balcony (120 sq. ft.,) panoramic views, private bathroom with double vanity and Corian countertop, again the list of chic details goes on and on.
The guest bedroom is an additional 250 sq. ft. and features an incredible 270 degree panoramic view from the center portside. With three main bedrooms and the auxiliary beds on the main floor, there is plenty of room for everybody you want to bring with you wherever you choose to call home.
The Arkup 75 house yacht is currently for sale at 5,500,000 USD. [5,900,000 USD fully furnished & decorated] on YachtWorld.
You can also customize your own Arkup 75 starting at $2,267,000.
Related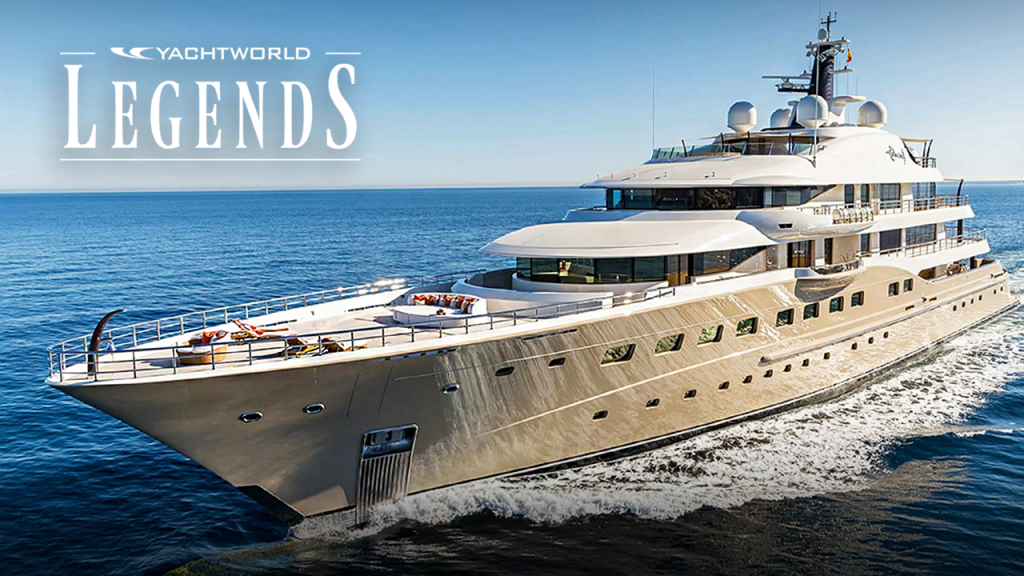 />
New Thrilling Video Series: YachtWorld Legends
Extraordinary yachts that provoke excitement, curiosity and fascination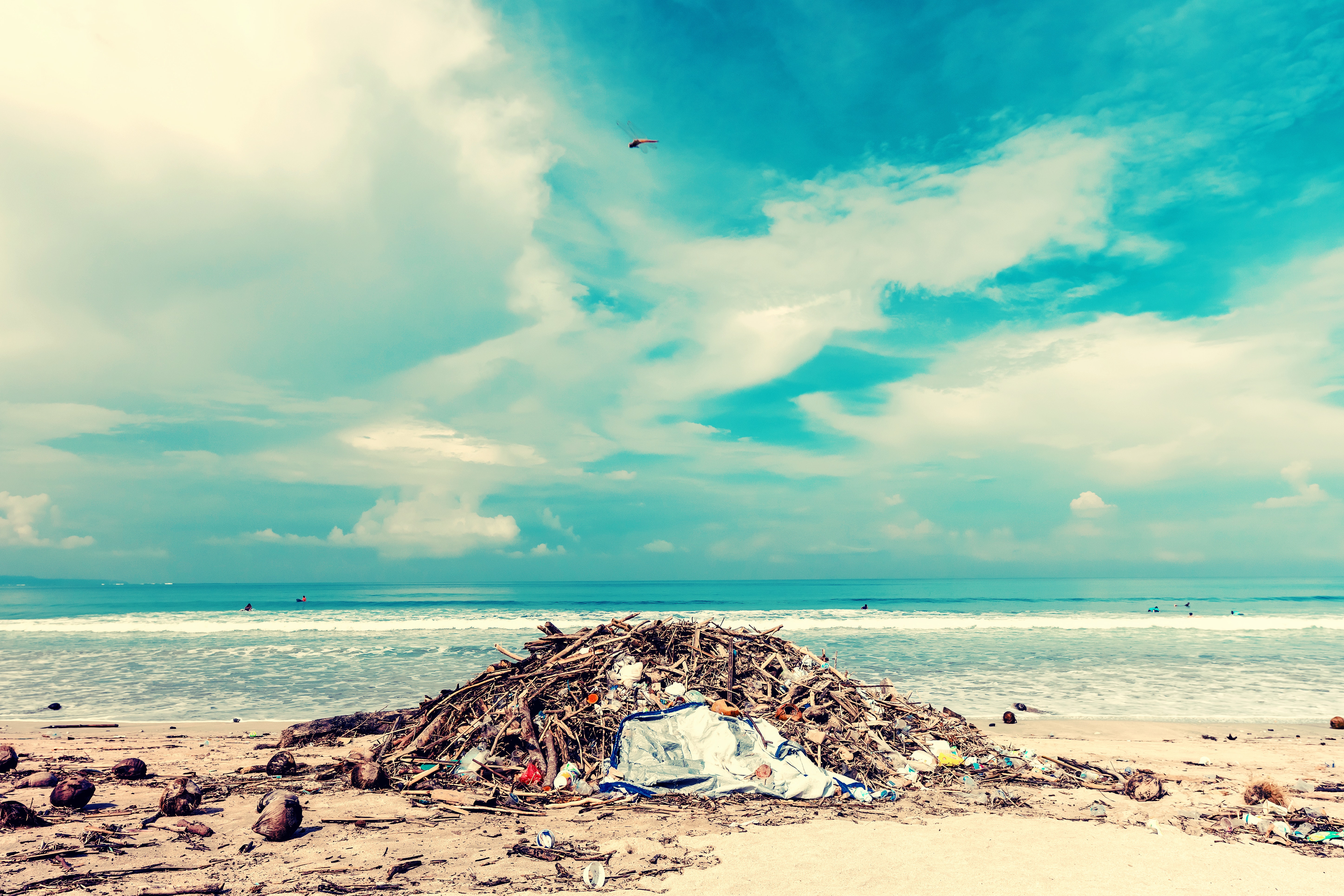 Photo by Artem Beliaikin from Pexels
The Complexities of the Pacific Garbage Patch
The Patch is made up of multiple trash tracts, which together contain nearly two trillion pieces of plastic and other debris. The whole mass is about twice the size of Texas and moves with the Subtropical Convergence Zone, so it's somewhat mobile. This "junk soup" includes everything from bottles to toothbrushes and fishing nets to toys, some of which have broken down into microplastics only a few millimeters in size. Estimates put the mass somewhere in excess of 30 billion pounds of trash. Some of the difficulties of cleanup hinge on the fact that not all of the debris floats at the surface. In fact over 70% sinks to the bottom or hangs suspended in between and parts of it are so small that the whole mess makes cleanup operations particularly difficult. Another complex issue is the source of the problem. About 80% of the debris hails from North America and Asia with the rest coming from cargo ships and oil platforms that dump or lose plastic into the water. The single largest contributor is fishing nets that have gotten loose or been discarded. Furthermore, the Patch moves at varying speeds, posing an additional problem for a self-propelled device. Finally, no one sees the problem as they're own although arguably, we're all owners of the mess and beneficiaries of its removal. That makes funding of cleanup efforts extra challenging, however the latest of Slat's prototypes has addressed some of these issues with promising new technology.
The Ocean Cleanup System & Its Evolution
The system is a 2,000-foot U-shaped tube floating on the water with a screen suspended below in the water column. The first iteration was designed to move with the wind and ocean currents however, the tube couldn't contain the trash it collected and its progress was outpaced by the garbage it was designed to gather. Slat tried again with System 001/B, which was launched from Vancouver in June 2019. The new design delivered improved performance and even captured 1mm microplastics, a feat that pleasantly surprised the testers. System 001/B included modifications to ensure success in what is known to be an unforgiving environment. The new version was somewhat downsized to make it more manageable as a prototype. A parachute sea anchor was added to optimize speed. However, in the first version of the redesign, the debris topped the tube and floated free so the size of the cork line was increased to add capacity. The testers managed to accomplish these tweaks even as the system was already deployed offshore. The results were encouraging. System 001/B successfully captured 60 cubic meters of plastic trash, which were brought to land for recycling. The prototype still has its limitations since testers had to follow the device by boat and empty it of its contents every few weeks. Clearly, that's not cost-effective for what is supposed to be a self-managed device and the carbon footprint associated with this kind of human interaction is not insignificant. However, Slat will soon by launching a full-scale System 002,which should be modular, larger, repairable at sea, and able to collect debris for months rather than weeks before needing to be emptied.
Recycling & the Challenges of Funding Ongoing Efforts
Slat's organization initially raised $30 million but this is an R&D-hungry proposition so funds for new development and ongoing operations are top-of-mind with the founder. That's why a key component to the mission is to turn the collected plastic into new consumer products and reinvest the profits back into the cleanup efforts. The Ocean Cleanup is partnering with organizations that will sort, clean and recycle the captured mass and then design and manufacture the first products by September 2020. Slat hopes this novelty will command a premium with consumers. Those desiring to be trendsetters can guarantee first dibs on the new products with a $50 donation. This system of capturing raw materials and using sales of the resulting products to fund operations sounds like the ultimate perpetual sustainability machine, but even here there are hurdles. First, there are other companies already marketing products made from "ocean plastics" but with no overseeing body, there's no way to prove where the recycled materials actually originated. Second, healthy sales of ocean plastic goods could invite new competitors, driving the prices of these products too low to fund the development of further cleaning systems. Third, although The Ocean Cleanup is a nonprofit, there needs to be a path to profitability that will attract a critical mass of interest by other entities, which will join in the cleaning efforts with devices of their own design.
Lofty Goals For the 2020's
Whether its through sales, continued donations or venture capital, Slat foresees exceptional growth for his company and expects to rid the earth of 50% of the Patch in only five years and 90% by 2040. To accomplish this, he'll need a fleet of upsized devices that will continually evolve and that will take both time and money. Experts add that cleaning up is not enough. The cycle has to stem the growth of the problem in order to have a even a hope of a solution that can catch up with the massive issue. Concepts such as nets placed over rivers that empty into the ocean would greatly reduce the inflow of the debris. No doubt, a combination of cleaning up as well as halting the contribution will be needed for the oceans to regain balance. The devastation the Pacific Garbage Patch is causing is alarming. Marine life, including seabirds, fish and marine mammals are dying from direct plastic poisoning or from their organs rupturing after ingesting plastics. The shade cast by the Patch also blocks sunlight, thereby interfering with the growth of algae and plankton, which are at the base of the food chain. With this disruption in the natural cycle, many animals are perishing due to starvation. The Patch is indiscriminate in its killing spree and will absolutely and catastrophically impact humans. This killer soup is a real threat to our survival and a horrific fact that nobody wants to own. It is, therefore, time for nations to come together to support The Ocean Cleanup and organizations like it, which have the foresight to make a difference./>
Ocean Cleanup Device Update 2020
The Ocean Cleanup environmental startup moves to the next phase in their attack on the ominous Pacific...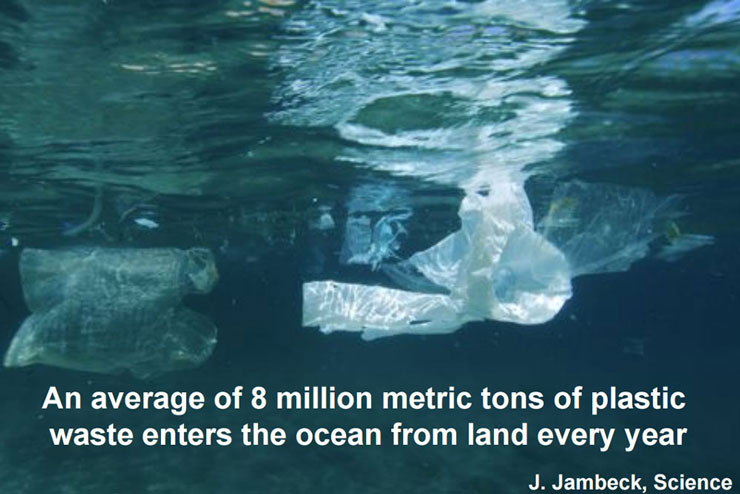 5 Steps to Greener Yachting
Follow these tips for more responsible yachting, and give back to the waters you love.