As Teslas and other electric vehicles fill the streets, alternative propulsion is becoming less an exception and more an expectation. This quest for a reduced carbon footprint is also making inroads in boating where more electric propulsion and even kites are becoming not just visible but reasonably viable. The great thing is that it's not just one segment of boating that's experimenting with ways to bring greener technology to the everyday boater. Let's look at four innovative approaches that are making a difference as we look to head into 2022.
Silent Yachts 60 Adds A Kite Wing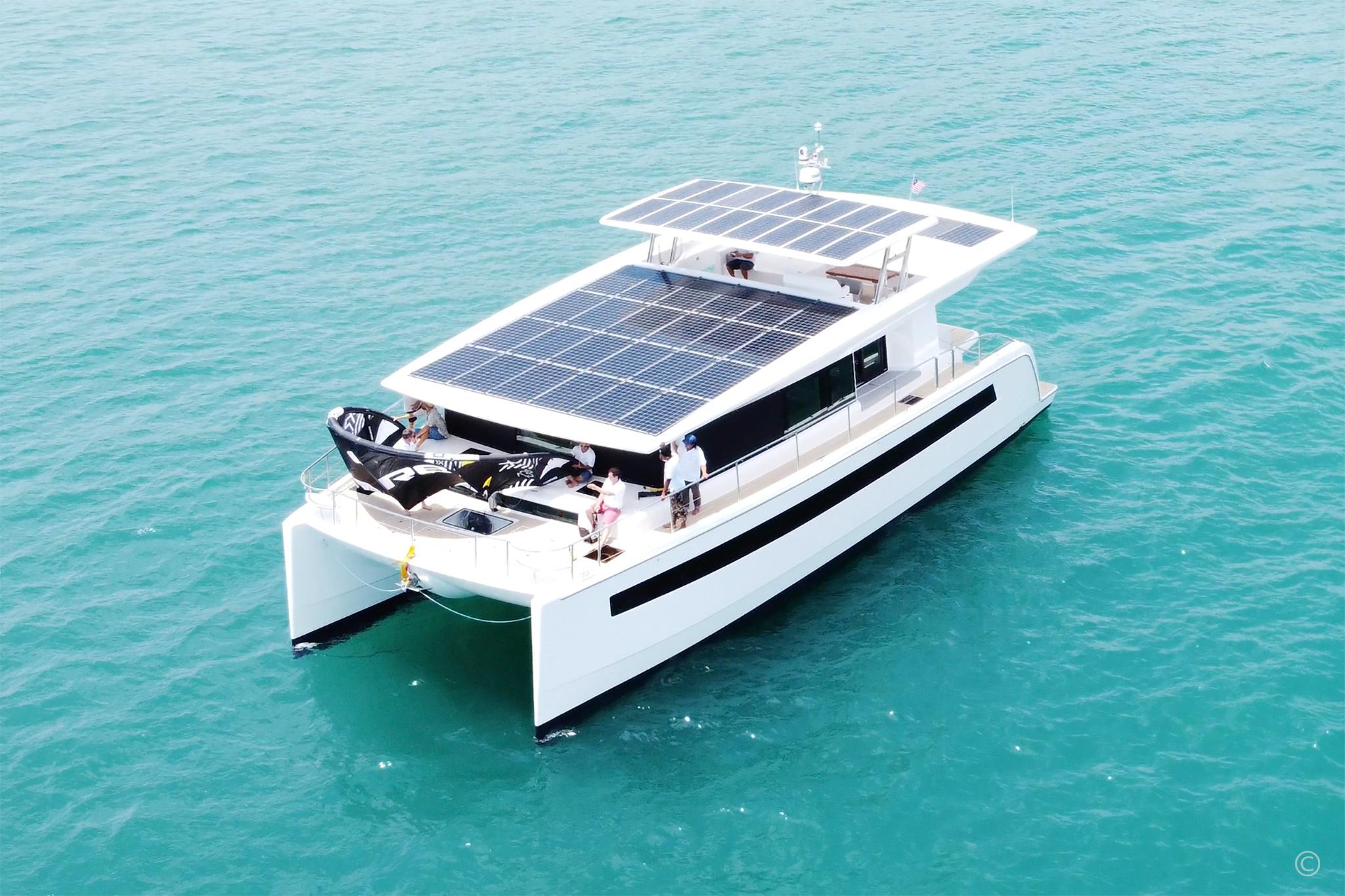 Above: A 2022 Silent 60 Yacht for sale on YachtWorld with crew putting up a kite wing. Photo by Grosvenor Yachts Ltd in London, UK and Silent Yachts.
From sailing to powerboats, electric propulsion has taken on new and bigger challenges. Austrian boatbuilder, Silent Yachts, launched its first model (a 46-foot powercat) just a decade ago, kicking off a five-year sea trial. Since then, the line has evolved into the three models which are currently offered. These solar panel-encrusted yachts have made headlines as blue water cruisers with electric propulsion and a generator to fill in when solar or regeneration systems fail to provide all that's needed.
The newest is the Silent 60 solar electric yacht. It has elongated hulls for better performance, reverse bows, a shallower draft of just over three feet, and a dozen more solar panels than her predecessor. The 42 solar panels combine for 17 kw peak power that feeds the 286-kW battery bank and manages both propulsion and house needs. With a top speed of 20 knots she's no slouch and has the ability to cruise at eight knots. She can cruise up to 100 miles a day on solar power alone, depending on conditions.
Now the 60 has added a kite sail with a two-foot mast to give her an extra boost when the wind is blowing. It's like making a powercat into a sailing cat when the conditions are right. The wing can be inflated with an electric pump in seconds and once the control lines are in place and on the winches, the wing levitates up from the water to add extra power. The kite has 139 square feet of surface area and can add as much as five knots to the speed of the boat, reducing the draw on the electric motors. Because it flies up to 400 feet above the water, the kite can generate significantly more power (perhaps 10x) of a comparably sized traditional sail that would be fixed to a vertical mast like on sailboats.
Kite wings have generated a lot of buzz lately as large container ships experiment with their efficiency but the systems look complicated. The wing on the Silent 60 simple and can be managed by a couple. It has attracted much attention and seventeen orders were placed for the model almost immediately, which at $2.6 million a pop, is quite the success story.
Zodiac eOPEN RIBs powered by Torqeedo
Two popular brands have joined forces to bring us a totally noteworthy green combination. Zodiac (rigid inflatable boats or RIBs) has partnered with Torqeedo electric motors to create the new eOPEN series. There are two models (10-foot 3.1 and 11.5-foot 3.4). Both add a Torqeedo drive system with an electric motor, batteries and charger. The two models have seating for four or six depending on size and are expected to cruise at 12 knots for upwards of 50 minutes depending on load and sea state.
Benefits include no noise or fumes so you can enjoy a peaceful ride even on lakes and rivers that may be restricted or environmentally sensitive areas. There's very little maintenance and no winterizing needed and since you won't require fuel, the lifetime cost of ownership is expected to be much lower than with gas-powered outboards. Best of all, you won't need to carry gas for your tender on a diesel-powered mothership, which simplifies matters. Electric RIBs can serve as stand-alone primary boats or as tenders to larger yachts and options include a Bimini, Fusion stereo and more. The best part is that with these small boats, you can go green affordably.
Excess 15 Catamaran w/Deep Blue Hybrid system
The Excess brand of catamarans launched a few years ago and it's billed as the sporty, young-feeling multihull experience. This brand is an offshoot of Lagoon Catamarans but the new models have taken a different approach to their layout and have direct steering that provides a more hands-on experience under sail and power. The largest in the series (there are three models at the moment) is the flagship Excess 15 that just received an alternative propulsion makeover.
Germany's Torqeedo provided their Deep Blue Hybrid system with twin 50kW electric saildrives, two Deep Blue high-capacity lithium-ion BMW i3 batteries and an energy management system for regeneration underway. Recent tests show that this hydrogeneration system provides electricity to power the Excess 15's hotel loads at a cruising speed of 7-8 knots under sail. Solar panels will be added to extend range.
Because electric motors provide instant full power, the Excess 15 is quite maneuverable in tight quarters such as when docking. You can also motorsail with the sails engaged while running the drives at a lower rpm to extend your range. You'll enjoy silent sailing in light winds while you keep the sails full. The energy management display keeps the owner well-informed about how much power is being consumed and regenerated so you'll always know the range you have left. If this new concept is well-received, you can bet that the other Excess models will follow suit.
E-Motion 180-HP Electric Outboard Changes The Game
Small electric outboards have been circulating for years, but the majority of the boating market has needed something bigger. Now, day boats, center consoles, pontoons boats and aluminum fishing skiffs will be able to add a large electric propulsion option with Canadian-based Vision Marine's E-motion 180-hp electric outboard that in some cases, can run a boat up to 60 mph.
The motor is powered by a 60-kwh lithium battery which the company reports can provide a range of 70 nautical miles or 3.5 hours at a cruising speed of 17 knots, which should be planing speed for most small boats. The engine can be recharged overnight by being plugged into a 220-volt power outlet. Owners will save not only on fuel but also on reduced maintenance costs since there are no oil change requirements. The target market is boats 18-26 feet with a current gas engine up to 150-hp. It'll be interesting whether these outboards will be combined for twin, triple or quad applications in the future.
Environmentally conscientious boaters have options whether they're looking for a tender, an ocean-going catamaran (power or sail) or a fast fishing console. Advancements in lithium battery technology (higher capacity/energy density at a lower price) have brought a wide range of applications so look for these and other alternate propulsion options in boating soon.
Related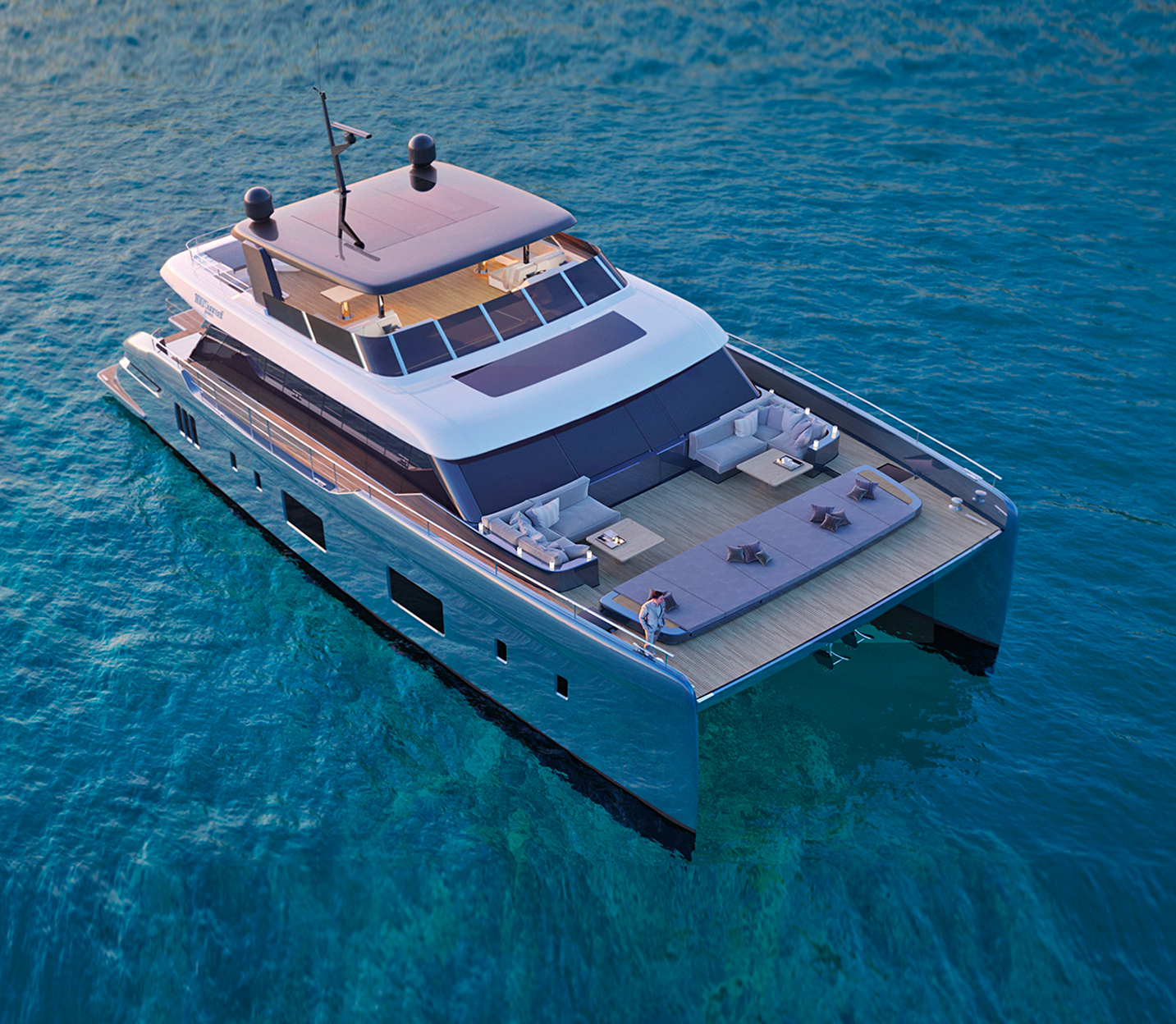 100 Sunreef Power: An Overview Of Sunreef's New Power Catamaran Superyacht
Big cats roar! Zuzana Prochazka checks out the new Sunreef 100 power catamaran.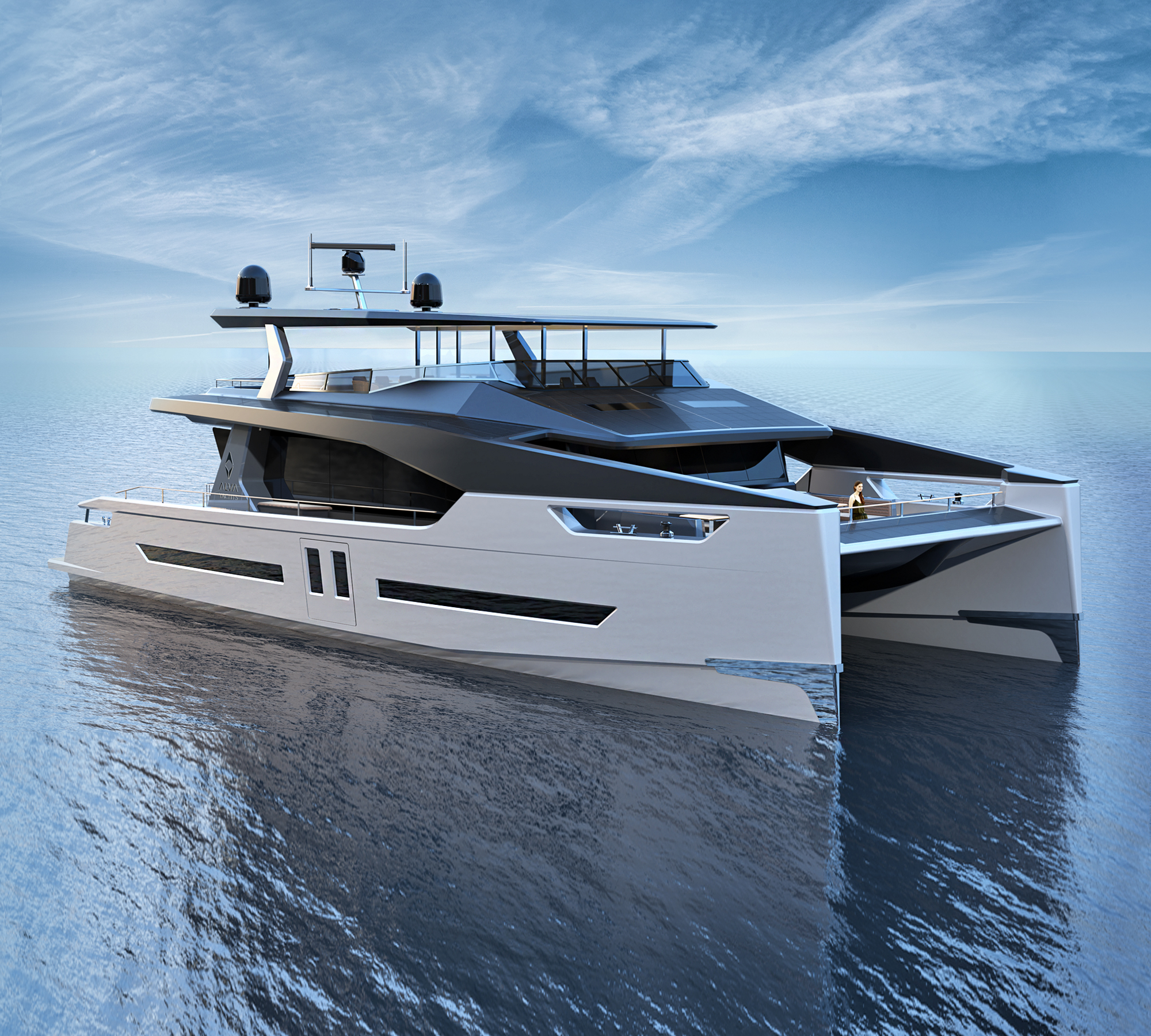 Yachts Of The Future: Boat Trends In 2022 And Beyond
Modern tech and changing priorities combine to shape the yachts of tomorrow.
E-mobility Possibilities Inch Closer To Reality For Boat Production
Zuzana Prochazka reports on progress in e-mobility in production boats. How does the US fare in its e-mobility...