Having to abandon ship is rare, so not many people do not have knowledge of what to do in such an emergency. However, information gathered from those with first-hand experience—and from the US Coast Guard—can help you prepare for the unimaginable. When the worst happens, being ready with practiced procedures and packed necessities can save your life.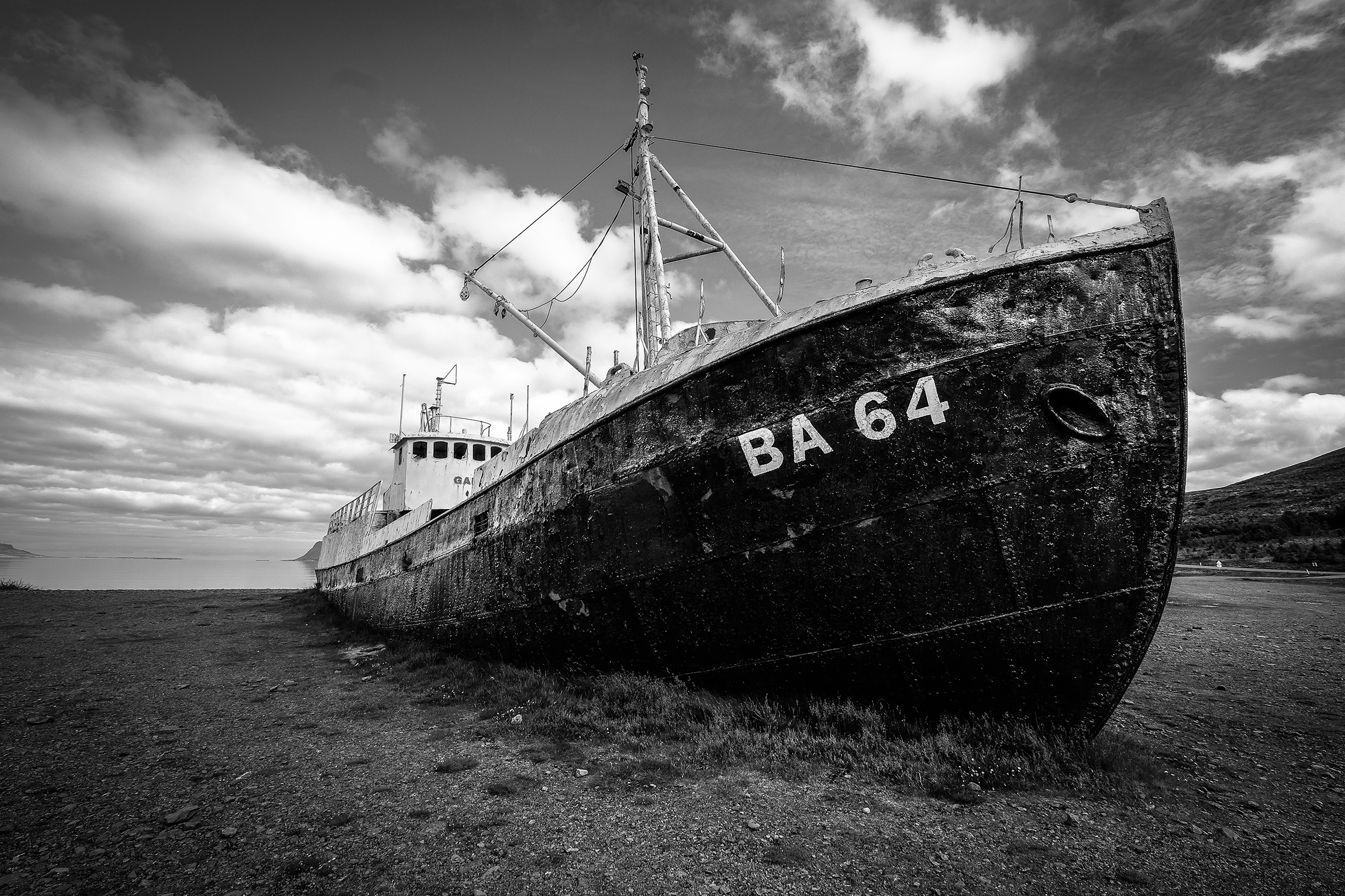 Abandon Ship Procedures – Be prepared for emergencies with a properly packed ditch bag. Photo via Pexels.
Proper Communications
If you must abandon ship due to sinking or a fire aboard, your chances of rescue increase dramatically if you manage to send out a distress call. You can do this via VHF or single sideband (long distance SSB) radio, satellite communications such as a satellite phone, or by cellphone if within coverage. If you're calling by radio, remember the following:
Call on VHF channel 16. Speak slowly and clearly, especially if you have an accent or chattering teeth because you're cold or scared.
Remember that distance and noise will distort what is heard so repeat as necessary.
Call May Day three times, wait 10 seconds and then repeat until you reach someone.
Provide a GPS position as well as a geographic description if possible – something like ten miles south of Monterey Bay harbor entrance.
Keep the radio volume up so you can hear the response over the engines, the weather or other noise aboard your own vessel.
Convey critical information to SAR (search and rescue) authorities. The highlights are easy to remember as the "4 Ps":

Problem – what is the nature of the distress
Position – where are you located
People – number of people, their ages and any health issues
PFDs – do you have them and if so, put them on
If you can't get a call out, push the DSC (digital selective calling) button on the VHF radio and start a relay from vessel to vessel to a land unit. Someone in the area can render assistance faster than the Coast Guard.
Get a Maritime Mobile Service Identity (MMSI) number which is a nine-digit number used to identify ships and your DSC call. It will tell the USCG who's broadcasting and who to reach. These numbers are free on NavCen.USCG.gov.
10 Initial Steps To Abandoning Ship
Once a May Day has been called, it's time to get to work. Each tale of survival has its own unique set of circumstances so tactics aren't one-size-fits all but there are similarities in the procedures to follow.
Stay level-headed. Don't freeze up. Keep on problem solving to stay rational and minimize panic.
Have a plan for each step – talk it over with the whole group and assign tasks.
Develop a buddy system if possible – someone may be sick or injured and will need to be monitored throughout the abandon ship process.
Have life jackets (PFDs) for everyone aboard and put them on.
If you have exposure (survival) suits, put them on.
Locate the Emergency Position Indicating Radio Beacons (EPIRBs), Personal Locator Beacons (PLBs), handheld GPS and VHF radio to take along into the raft.
Be sure to have EPIRBs and PLBs registered (at beaconregistration.noaa.gov) so the Coast Guard can identify you and your vessel quickly.
Take signaling equipment – rescuers can get close but still not be able to see or hear you especially at night. Flares, strobe lights, signaling mirrors and an air horn will be needed.
Visibility on a good day is ¼ to ½ mile and that's if the rescuer is looking right at the target.
Bring flares but don't fire them early or all at once.
Have a ditch bag prepared – it will remove the decision-making pressure on what to pack when time is critical.
Try to get one more position call out before leaving the vessel stating that you are going into the water or life raft.
Stay positive. Attitude makes a difference in rates of survival.
10 Steps To Managing An Emergency With A Life Raft
Abandoning ship with a life raft has its own set of procedures.
Launch the life raft and attach it to the leeward side of the vessel so it doesn't become entangled or catch fire if your vessel is aflame.
Launch the dinghy and attach it to the life raft
Don't abandon ship prematurely – "step up into the life raft".
Load emergency equipment like the EPIRB and abandon ship bag.
If entering the life raft from the water, try to get the strongest person in first so they can assist others.
Prioritize injured crew or children who can float away easily to be loaded first.
Spread the weight in the life raft to increase stability, especially in rough seas.
Designate a watch-keeper at all times in the raft to spot and immediately signal possible sources of rescue.
Take stock of what equipment and provisions made it into the life raft with you.
Stay positive.
10 Steps In Abandoning Ship Into The Water
If there is no life raft or tender, you and the crew may have to be in the water. Some things to remember in this scenario are as follows.
Stay together by getting centered around something – anything inflatable or debris like a pack of extra lifejackets will work
Try to stay out of the water by getting onto debris – it's easier to spot than a head and will help minimize the risk of hyperthermia
Hang onto debris and stay together. Tie up if necessary.
Try to stay near where the vessel went down. Don't swim away from your reported location.
Assign a buddy system to keep an eye on everyone's condition – physical and mental.
Collect as much debris around you as possible to make a bigger visual target for rescuers.
Angular objects like a cooler are more visible from the air so keep those near.
If you have flares keep them as dry as possible and don't use them unless rescue is imminent.
Designate a watch-keeper at all times.
Stay positive.
Abandon Ship Ditch Bag Checklist
There's an endless list of what should go into a ditch bag, but there are other realities you must consider as well. Where will you store a giant bag onboard? How often will you check its contents to make sure all is up-to-date and working? How much room would it take up in a life raft? Is it too heavy for the smallest of your crew to move?
There are probably hundreds of useful items beyond those listed below and quantities will vary with your crew size and cruising grounds. Consider these suggestions as a start.
EPIRB – don't forget this on the boat
PLB – attach one to each person's PFD
VHF radio – handheld with an extra battery if possible
Handheld GPS – and alkaline batteries
Lights – preferably personal strobes on your PFD
Dry bag – as many as possible
Space blanket – reflective is best for heat/cold and for signaling
Duct tape – toss in some thin wire too
Multi-tool – and/or knife
Length of extra line – 50 feet if possible
Flashlights and headlamps – preferably LED-powered
Chemical light sticks – like those used by divers
Laser pointer and/or strobe light – for nighttime signaling
Sunglasses – and extra prescription glasses
Extra T-shirts – can be made into head covers
Spare hats with clips
Sponges and a towel – sitting in water for a length of time guarantees saltwater sores
Water containers – plastic or metal bottles
Water packs – supplementary to the integrated life raft supply
Food – freeze dried and/or energy bars
Medical kit – as much as you can pack
Medications and supplements – including personal and seasickness meds such as Dramamine
Sunscreen and lip balm – especially important for life rafts with no tops
Flares – handheld and aerial with a 12-gauge gun
Whistle or air horn – your voice will be a poor substitute
Signal mirror – metal is best so it doesn't break and puncture the life raft
Sea dye – SOLAS-grade to mark your spot and make a bigger visual target
Personal identification – copies of passports, driver's licenses and ship's papers
Navigational tools – including paper charts if possible
Book – Captain's Guide to Liferaft Survival is a good one
Fishing supplies – at least some line and hooks
Funnel – to capture any condensation for drinking water off the canopy
Trash bags – good for keeping gear together and dry
Bail bucket – also for a variety of uses including as a toilet
Toilet paper – a necessity as we have all learned recently
Freak accidents happen whether it's an onboard fire, a catastrophic equipment failure such as a shaft or rudder coming loose, a rogue wave disabling propulsion and swamping the vessel, or even a collision with a whale. Although it's difficult to plan for such a scenario, it is possible to outline steps to take to optimize the outcome in an emergency.
Related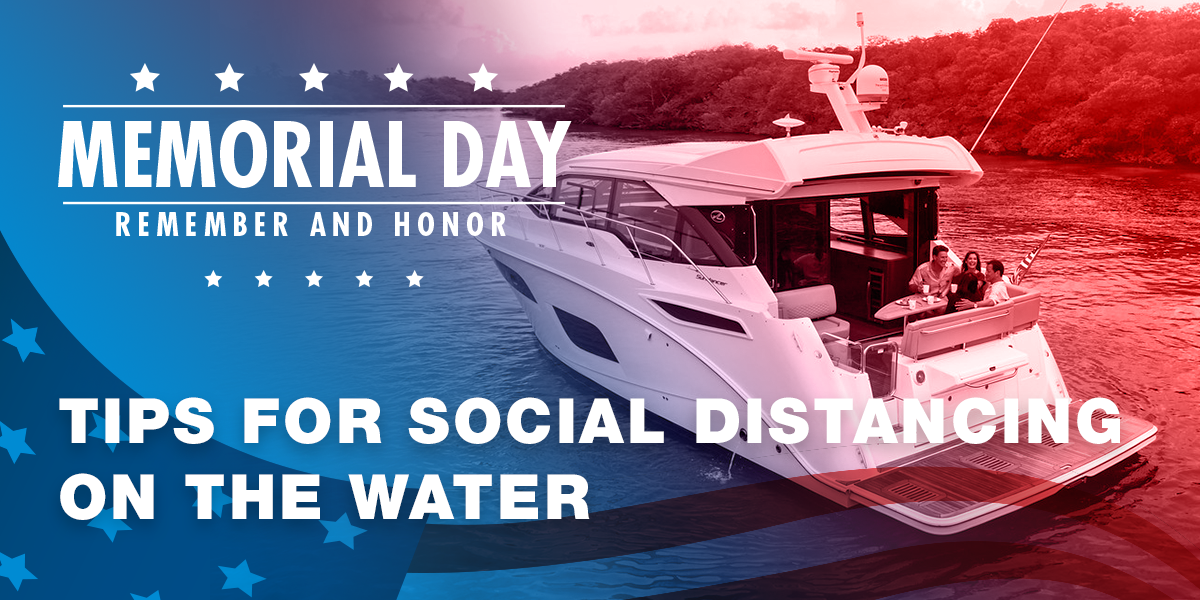 Tips for Social Distancing On The Water
Some creative tips for social distancing this Memorial Day weekend.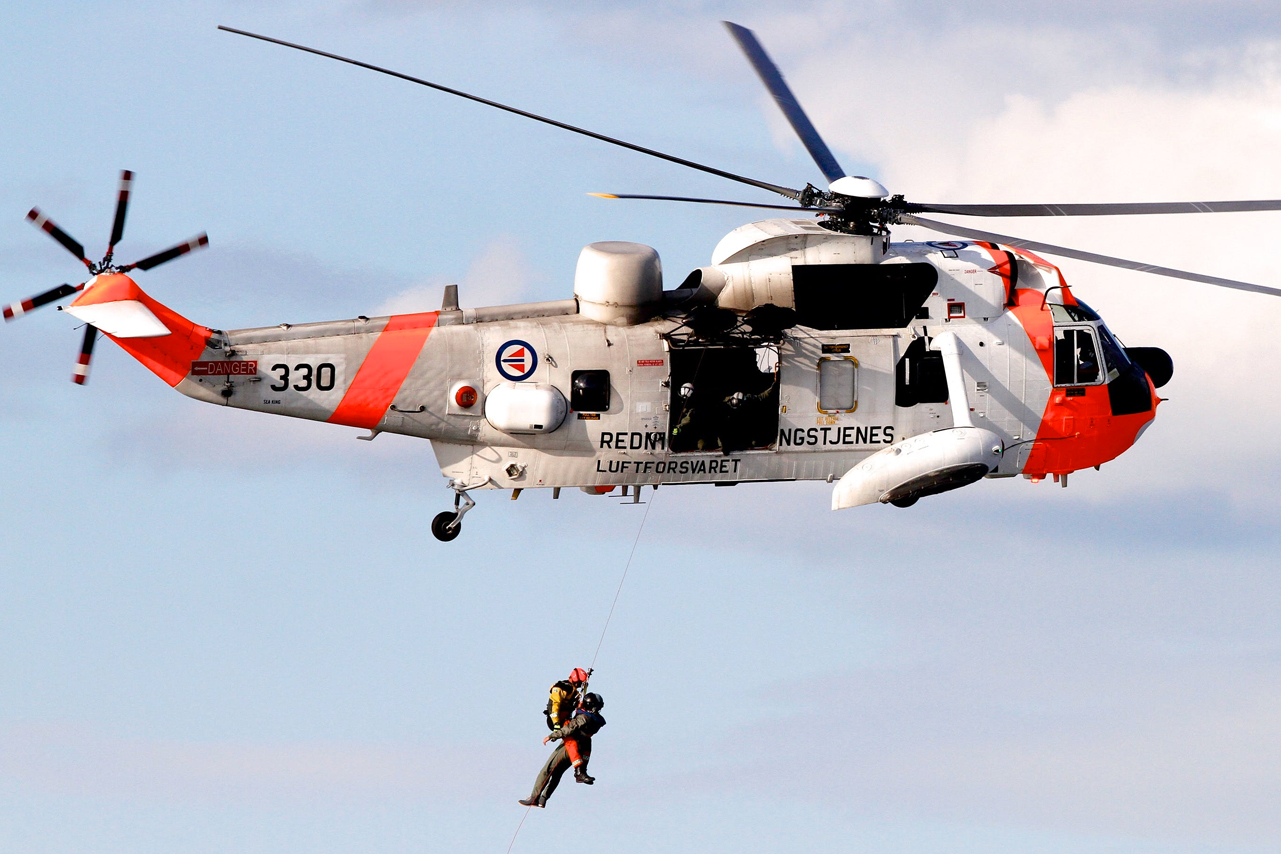 Emergency Distress Beacons: EPIRBs, PLBs and More
A guide to onboard emergency communication tools including PLB, EPIRB, VHF radios, satellite systems...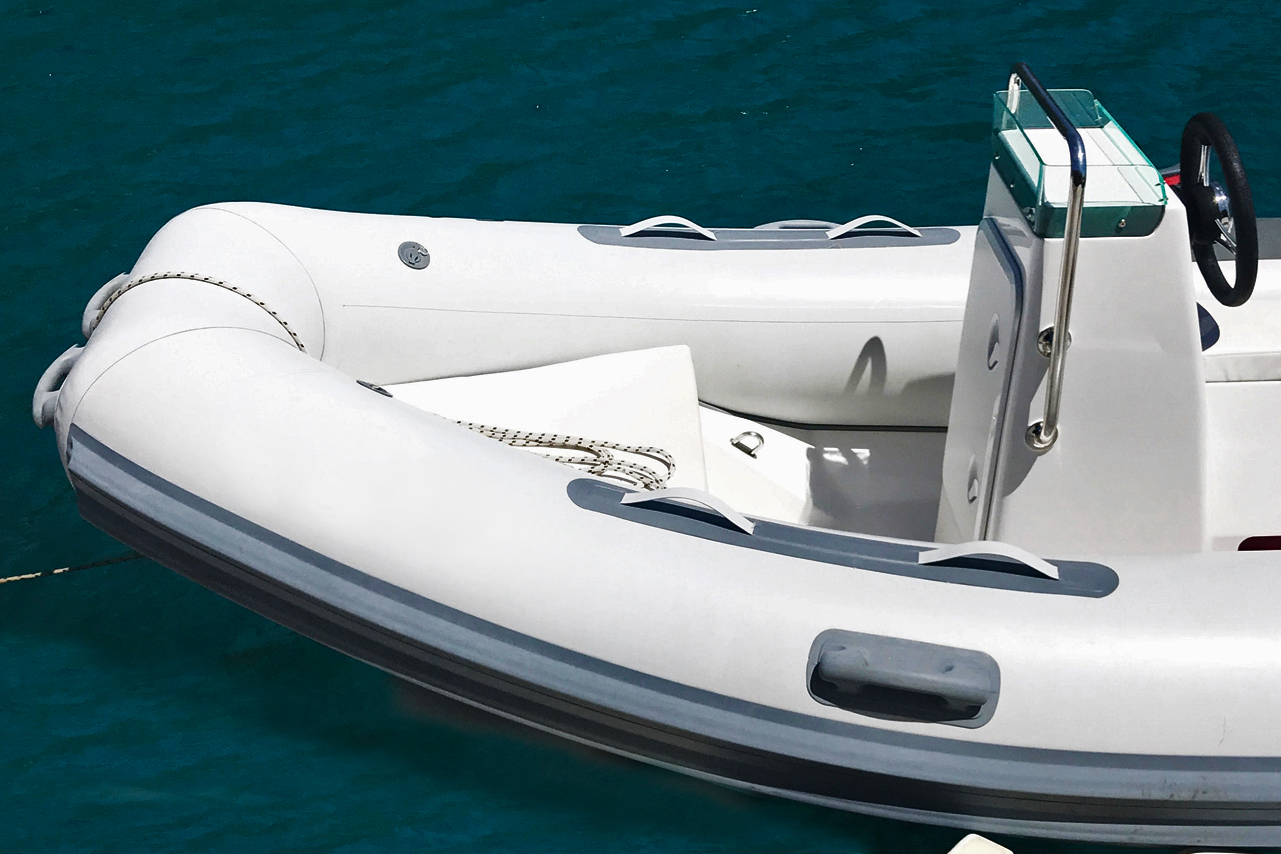 Lifeboat and Life Raft Basics
A guide to choosing and using a life raft or lifeboat for your yacht.