Partners In Crime: Mary And Rob
Rob McGill was not a boat man and had never considered getting into boating. But, upon buying a RIB on a whim during lockdown, Rob found himself spending every spare minute priming his pride and joy. He restored her back to her former glory, learning some valuable lessons along the way.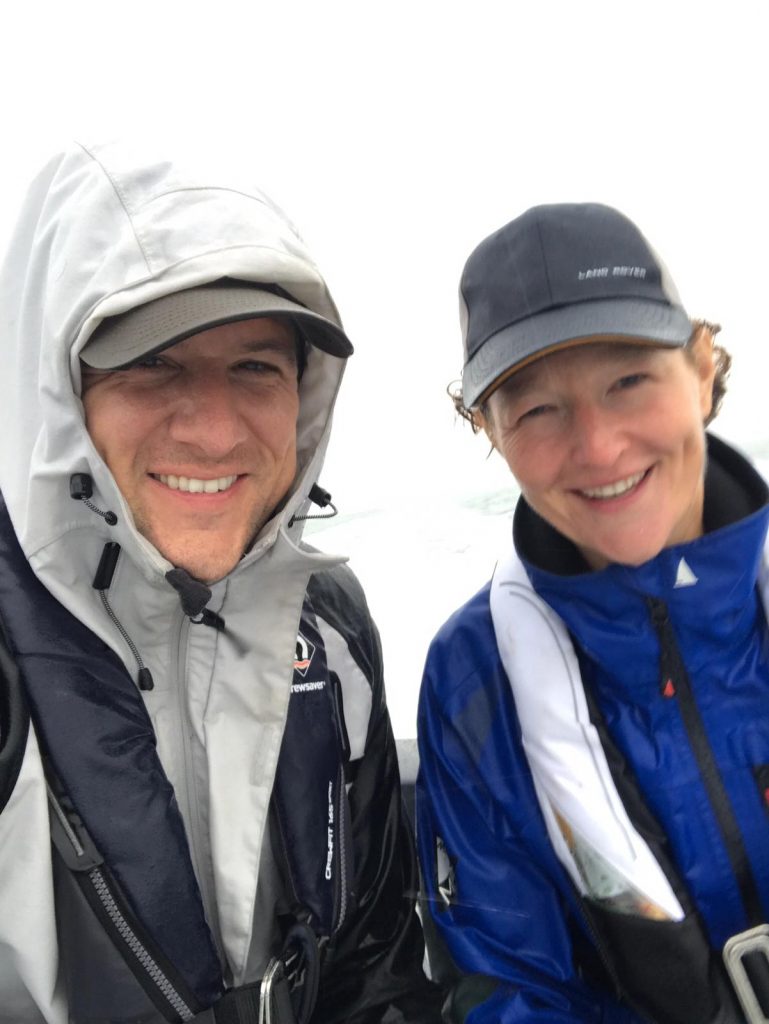 Lesson 1: Learn The Thames Tidal Patterns And Use Real-Time Data
Rob McGill and Mary Hurst are friends living in London. Mary is a character who believes you should 'go big, or go home', and Rob is a Northern, free-spirited man, laid back and yet full of energy. Together, they can be found always either on an adventure, or planning the next one. Some of their antics include fancy dress, lunchtime meetings and themed parties (for a ski themed party Rob built a chairlift to zip across Mary's house). Together, their dynamism is infectious.
In a bid to avoid cabin fever during lockdown, they bought a kayak to amuse themselves and spend more time in the great outdoors. The first time they kayaked they paddled out to Richmond from Putney and made it with the tide at great speed a couple of hours later. Realising that returning to Putney would mean travelling against the Thames tide at far slower speeds, they quickly realised that they were going to need some serious power for a summer on the river. Rob decided that they needed a dinghy tender with an engine, "The idea was that the tender would allow us to travel further distances."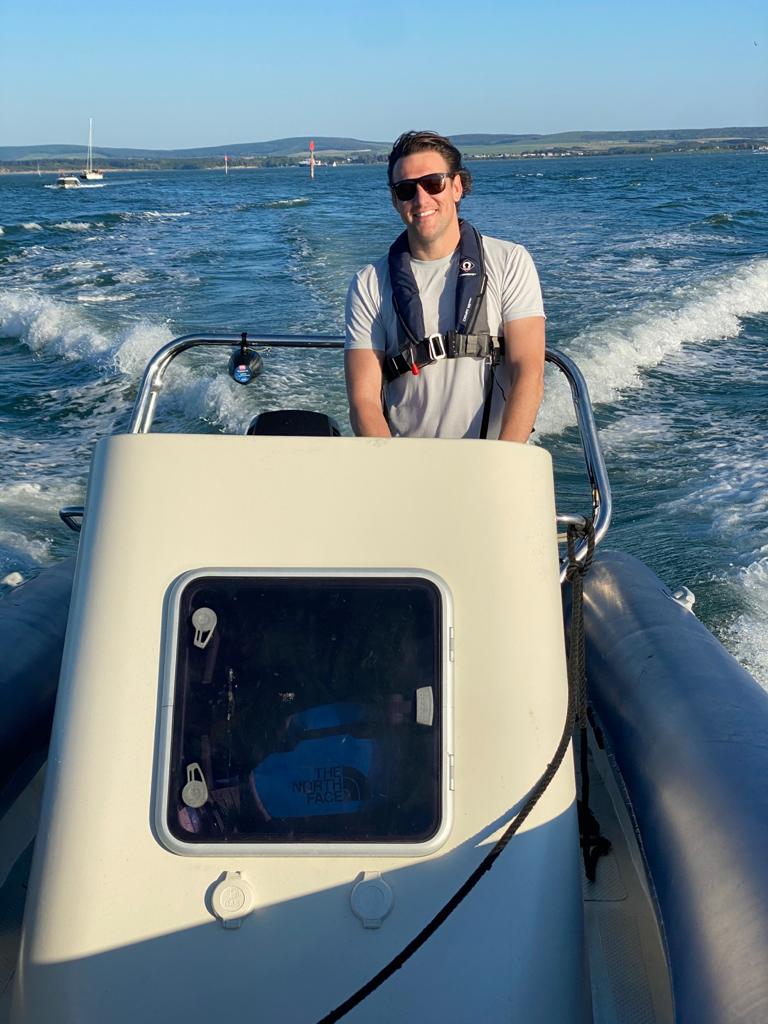 Lesson 2: Attend A Preview Or Hire A Surveyor Before Buying A Boat
Rob started browsing for boats on eBay. When he asked Mary what type of boat he should look for, her reply was, "Get the biggest one you can get,". Rob came back from a party late that night and got swept away in the moment bidding online. The following morning he awoke to a notification that he had successfully won a bid for a custom made RIB (Rigid bottom inflatable). Rob could remember very little about his impulse bid.
It was time for Rob to pick up his new purchase. Rob arranged to collect the boat from Cornwall using a boat courier, "We didn't even have a vehicle with a tow bar on it to move the boat so we had to pay a courier £600 to transport it."
Rob wanted a RIB's because they are more stable than dinghies. Most RIB's are under 30 ft, so Rob's RIB is the large side measuring 27 feet. Size and weight are a trade off. The open layout of a RIB means that it is incredibly sociable because there are no obstructions and the driver is 'in the mix', stationed next to the passengers.
Lesson 3: Storage Should Be Factored Into The Budget
On the drive down to Cornwall to collect the RIB, fear swept over Rob, he released how underprepared he was, "Where on Earth am I going to put a 27-foot RIB? I live in a flat in London!". Rob searched for boat insurance as Mary honked her horn (metaphorically anyway) in a rush to get back for a business meeting. Once he had ticked that off his list, Rob needed to find a local yacht club to launch the RIB from (within the next six hours). Rob googled marinas in London (waiting at the traffic lights) and stumbled upon the Hurlingham Yacht Club. Speeding down the motorway Rob called them, and they told him to pop into the club. Although the name 'Hurlingham Yacht Club' conjures up images of a prestigious members club, the reality was very different. The club was run by extremely welcoming down-to-earth guys who had the yard for years. The club was established by its members in 1922, with club boats taking part in the Dunkirk evacuation during World War II. "I was incredibly lucky to have stumbled upon them," says Rob.
The boat trailer was 33 foot long and incredibly challenging to manovre in the narrow streets of Central London. The courier got stuck trying transporting the boat into the yacht club due to the tight road restrictions.
Lesson 4: Launching the Boat: Everybody Needs A Friend Like Wal
The big moment came to launch the RIB, but they couldn't get the engine started and were starting to lose the depth in the tide. They parked the boat in the yard overnight hoping for better luck the following day. Wal, a local waterman who previously worked for Bateaux took pity on Rob, and he quickly became his 'knight in shining armour'. Wal works for the Thames Ranger Marine Services as a boat fixer. Wal helped Rob to fix up the boat, eventually he managed to get the boat up and running.
Lesson 5: The Thames Speed Restrictions And Routes
Rob quickly learned that there are speed restrictions all the way down the river Thames, so he would peddle the RIB at a steady eight to 12 knots. Upon reaching Canary Wharf Rob opens up the boat to full speed.
The boat fits approximately 10 people on and its open layout is conducive for being sociable, Rob remarks "You don't have to consider how many people join the trip – the more the merrier." RIBs can carry an excellent load capacity thanks to their buoyancy, and in the event of the hull being compromised they stay afloat. Fibreglass bottomed RIB's such as Rob's are heavier, quieter and steadier. They can be scratched and dented if they are grounded, and they are typically more expensive. Alternatively, RIB bottoms can be constructed of aluminum which is light and rugged, but they can be noisy and may be too light for rough water conditions.
Lesson 6: Fix Your Boat Up, Ready For The Boating Season
At the end of the boating season, Rob learned that if he was going to do this, he needed to do it properly and set aside a serious budget. Rob has had an A-frame fitted to support the hull and provide strength. She has also been professionally painted, primed ready for the summer.
"Last summer I became a bit frustrated because there were constant issues. There was everywhere to go but nowhere. But I have set money aside to get her fixed up and ready for the boating season. Rob and Mary have a trip planned to the Isle of Wight where they plan to pick up and drop off friends at various points of the island, "We're planning to get her out to the Channel Islands as soon as Covid rules allow it," says Rob.
Lesson 7: Don't Go Out On An Exposed RIB In Bad Weather Conditions
Rob describes boating on the RIB as, ''fairly horrific" in weather which is anything less than perfect. Speeding down the Thames at 30 knots without a windshield, means the backspray can be, "brutal". Rob's advice for anybody shopping for a RIB is to buy a boat with a windshield. Their open structure leaves passengers completely exposed.
Lesson 8: Learn When and Where Low Tides Occur
On Rob's first trip, good Samaritan Wal from The Hurlingham Yacht Club took him down the river to teach him basic safety procedures, such as 'man overboard', how to use the VHF radio and making sure that the dead man switches are connected on the boat, "There were a couple of hairy moments when I was out on my own and I didn't know where the low points were, and I grounded it. Rather embarrassingly I had to be towed out."
Final Thoughts: "I Would Do it All Over Again."
"If you knew all of the consequences of buying a boat- the cost, time, and stress, you'd never do it. It's a hugely expensive hobby, but I don't think anyone who owns boats ever considers the cost because the passion of boating totally outweighs all of those things." Rob declares in his own words that he is now "Absolutely obsessed with the river, I keep a keen eye on its tidal patterns day and night."
"Before I took an interest in boats, I would see the boats on the river, but I didn't appreciate how deeply connected it was to different industries and communities. I now see all the supply chains that are involved, and an extraordinary world has unfolded. Using a RIB in London is a unique experience. Most people who buy RIB's keep them by the coast for wakeboarding or skiing.
Rob declares that he is now, "A boat man for life". Sometimes, great things come from spontaneous decision making.
Which Type Of Boat Is Right For You?
To find out a bit more about what type of boat is right for you read about Boat Types and Hulls: A Complete Guide, and What Type of Boat Is Right For You.
Related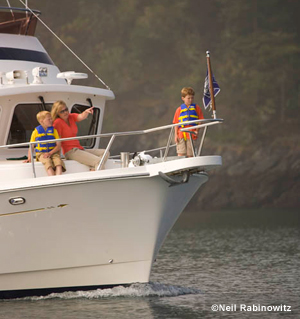 Managing Your Yacht: Tips For Delegating Family And Crew
Laila Elise provides tips on how to how to maximize your boating experience as a family.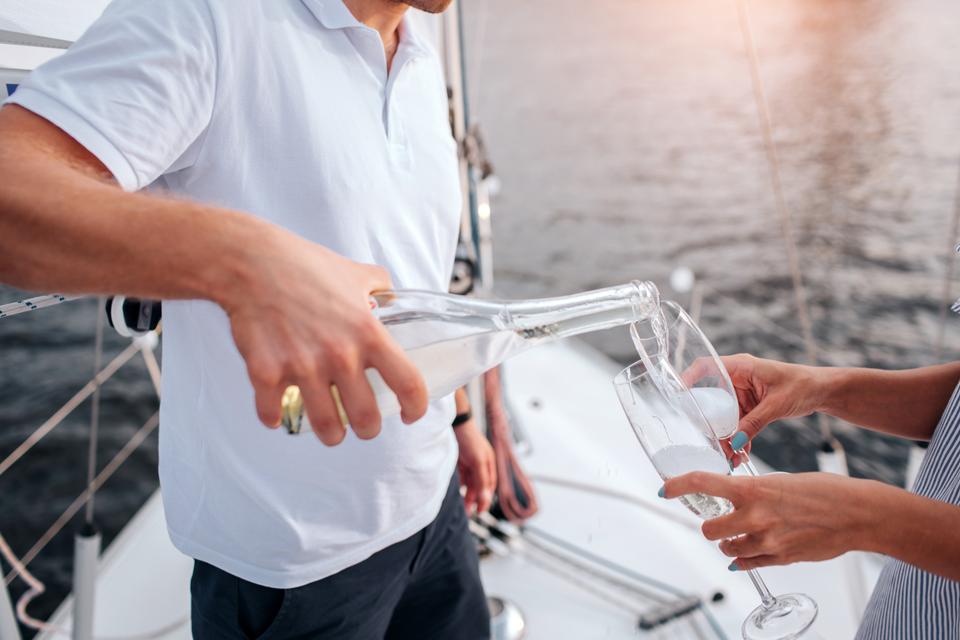 Yacht Etiquette For Guests: 8 Top Tips
Laila Elise rounds up tips for perfect onboard guests.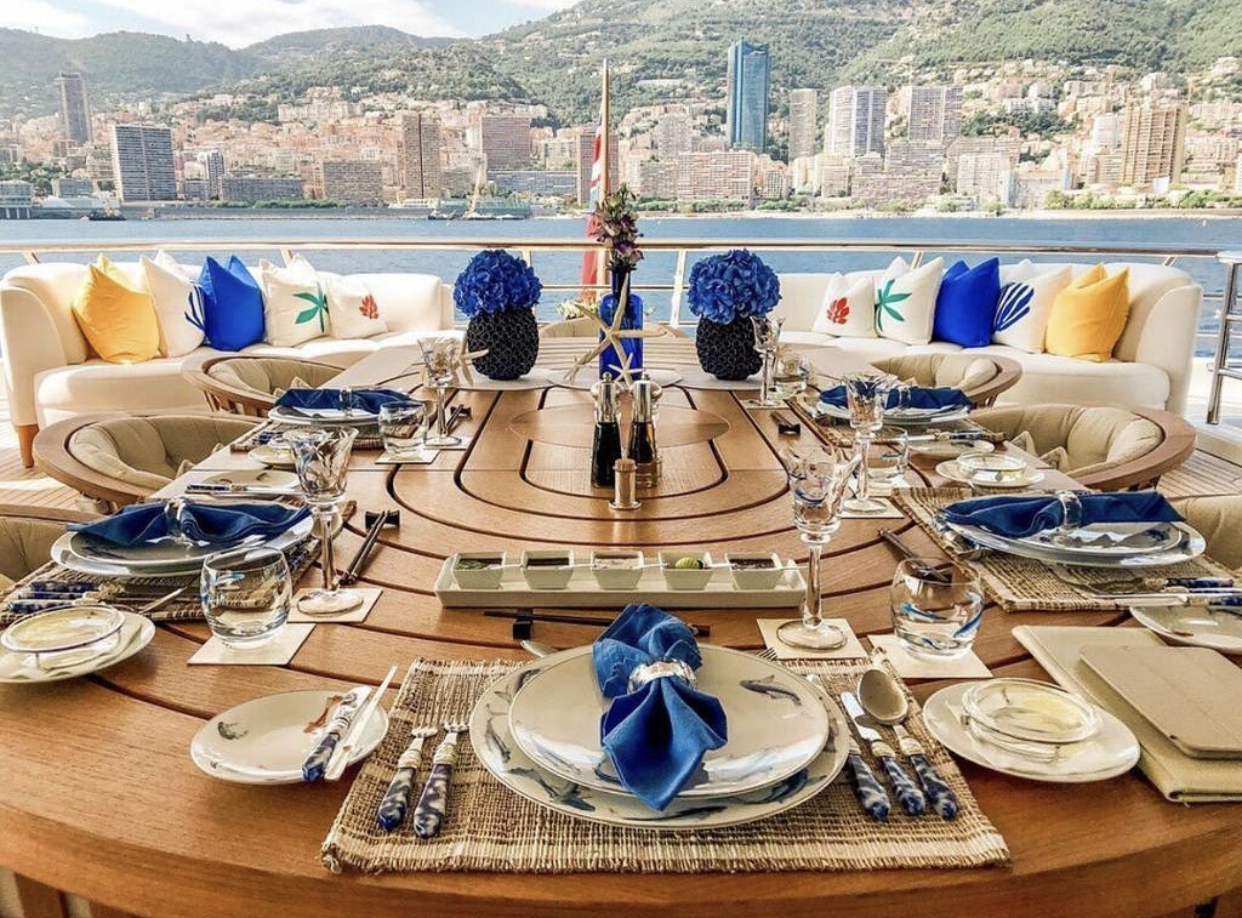 Interior Yacht Design: Tablescapes As An Art
How to create beautiful superyacht table settings for every occasion.