Catamarans are looking increasingly lean and taut making them more and more attractive to many boat buyers searching for the right boat for their lifestyle. Gone are the days of multi-hulls being sneered at and compared to bars of soap. The new series of sexy "top cats" have race-inspired low hulls, long topside windows, increased beams, and modern wave-piercing bow profiles.
Why Are Catamarans So Popular?
Stability and size are the main reasons why catamarans have traditionally been attractive. They can make excellent live aboard boats, or bluewater cruising yachts for long haul trips. Thanks to the two-hull design, there is inherently more interior space aboard a catamaran, by default. However, modern cruising catamaran designs have gradually shaped into a new aesthetic of their own, blending together the stylish look of performance cats with the added comfort of a luxury yacht. Advances in design and technology mean that boat manufacturers are building catamarans faster and more fuel-efficient. As a result, a wave of loyal monohull enthusiasts have been converted to catamaran owners. Cats have penetrated the charter market, particularly in tropical waters where the low draft and wide beam is ideal for exploring gin-clear shallow waters, so you can drop anchor near an atoll without fear of grounding your vessel.
Advantages Of Catamarans: 8 Reasons To Go Multihull
Let's take a deeper look at why cats are garnering more attention in the boating industry these days than perhaps any other time in the past. Multi-hulls have undergone significant changes in engineering and design. The latest models are optimized for comfort- the interiors are akin to a floating penthouse apartment attributed to sumptuous fabrics, extensive glass panels, skylights, and wraparound windows.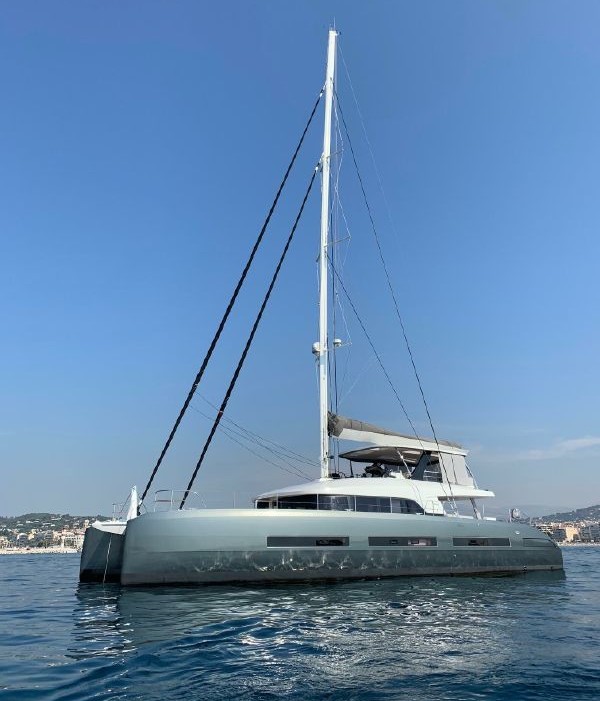 1. Boat Manufacturers Supersize
Shipyards are continually upsizing. Boatbuilders are branching out and engineering bolder designs, pushing the boundaries of scale and speed. The result is cats are becoming more oversized and more lightweight. For example, Sunreef Yachts fleet has gradually upsized, and this year they delivered the Sunreef 49 Power Cat model- now the largest yacht of the fleet, measuring 160 feet.
2. Extra Leisure Room
Cats have significantly more deck space than a monohull, so they are the preferred choice for large parties. If you multiply a cat's length by 1.25, you will get the approximate equivalent space available on a monohull. For example, if a 40-foot cat has the same area as a 50-foot monohull. Vast open cockpits, decks, and cabins make for a more relaxing time aboard. The extensive leisure space means an opportunity to create separation in the layout. Big families or groups of friends splash out for charter because space is incredibly valuable out at sea.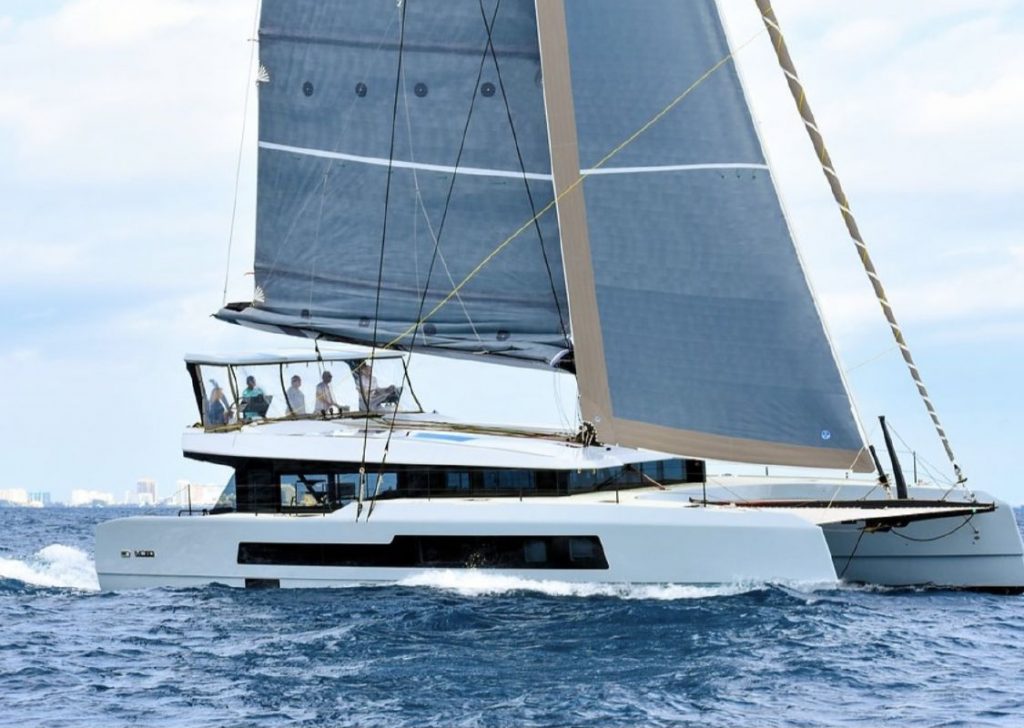 3. More Stability: Less Sea Sickness
A catamaran's two-hull structure and wide beam provide a smooth sailing experience, with minimal rocking, ideal for passengers who suffer from seasickness. The stability of a multi-hull cat is superior, thanks to its larger surface area.
4. Mega Yacht Multihull Scale and Speed Development
Mega catamarans are a relatively new concept that has undergone significant development over the past decade. A mega catamaran is any multi-hull that measures over 100 feet. Mega-cats are becoming stronger, larger, lighter, and faster thanks to advancements in technology. Shipyards have pushed the boundaries of scale and speed by pioneering new ways of engineering bolder and bigger designs. Today, these crafts can reach top speeds of up to 40 knots, making them a popular choice for support vessels for superyachts.
5. They Are Ideal For Exploring Shallow Waters
A shallow draft and lack of underwater appendages mean that travelers can explore remote harbors and beaches without fear of grounding or damaging coral reefs, making them ideal for cruising in tropical waters.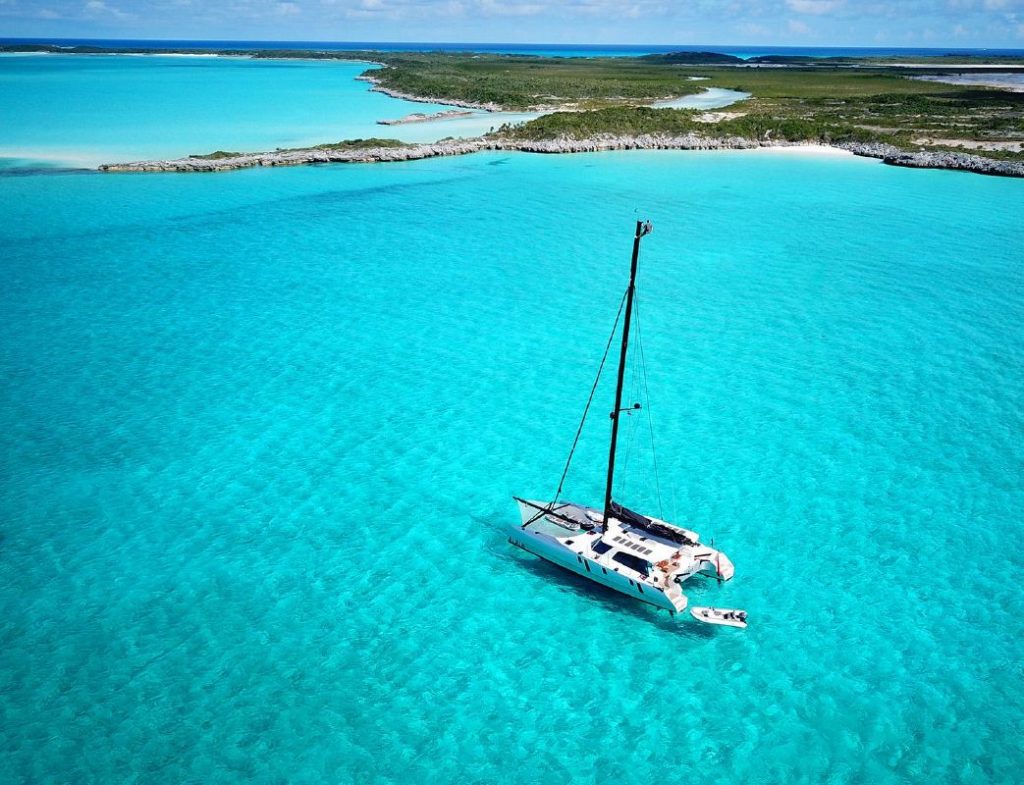 6. Cabins Have More Natural Light
Unlike a monohull, living space often sits above the waterline making the interior cabin aboard a catamaran boat light and airy. This characteristic is a key advantage for longer stays aboard and enjoying time on the ocean or coastal cruising, helping to take in the views and sunlight.
7. They Make Great Support Vessels
You might be surprised to know that the world's largest catamaran is a support vessel. Hodor, which measures a staggering 217 feet, the modular deck layout is ideal for carrying toys.
Purpose-built catamarans provide the yacht industry with deck and storage space, stability, and efficiency. Shadowcat's growing line of superyacht support catamarans can carry every water toy imaginable, from amphibious tenders, to helicopters, jets, submarines, high-performance powerboats, sports cars, motorcycles, and more.
8. Advantageous Speeds
Cruising catamarans are designed primarily for safety and comfort. They're often used for long offshore passages, where speed is essential, but comfort is king. Despite their accommodations, cruising catamarans can still achieve a good 15 to 20 knots of speed—sometimes 50% faster than similarly-equipped monohulls.
Sailing catamarans are sometimes twice as fast as monohulls and cut through the water with greater efficiency. Minimal buoyancy at the bow allows them to slice through waves instead of going over them. ​​But, multi-hulls have to stay light if you want to experience that speed. Loading up your cat with heavy objects will prevent you from getting into serious bluewater cruising.
Performance catamarans, including sports cats and ultralight racing cats, often achieve speeds over 45 knots or greater, depending on conditions, thanks to the vessel's highly narrow hulls and remarkable planing ability.
9. Enhanced Safety
Cats have remarkable buoyancy. Monohull sailboats have a 5000-pound lead keel constantly trying to drag it down to the bottom of the seabed. Unlike a monohull, a catamaran does not have ballast, making it virtually unsinkable.
10. Superior Living Quarters
Catamarans are a popular choice for boaters who want to live aboard a yacht because of their long-range, fuel capacity, and large living areas.
Browse catamaran boats for sale on YachtWorld
Frequent Questions About Catamarans
Why Are Catamarans So Expensive?
While they are more expensive than a monohull, their capacity and habitability make the premium price tag worthwhile for many. Cats are the go-to choice for charters- and once you have tried and tested one- you will find it much harder to compromise on leisure space. On a power cat, the vessel will inherently need two engines, whereas a monohull vessel could do with only one. Of course, since there are two hulls, there is more interior space, thus more construction materials, onboard appliances and hardware and more gelcoat, paint and finish needed for a catamaran versus a monohull boat.
What are the world's largest power cats?
The world's largest power and sailing catamarans offer guests stylish and stable cruising experiences.
Hodor (Astilleros Armon) – 217 feet
Sunreef 49 Power Cat – 160 feet
Charley (Echo Yachts) – 150 feet
Moecca (Bannenberg & Rowell) – 148 feet
Heysea Vista 140 (Heysea)
Sarha Yacht (Sea Management) 147 feet
Royal Falcon 145 feet
Silver Cloud 134 feet
Zenith – 132 feet
The Beast (Profab Engineering) 129 feet
What Are The Disadvantages Of A Catamaran?
As stated above, cats are considered to be relatively expensive in comparison to their monohull counterparts. There's no two ways about it: a cat that is the same size as a monohull will cost extra. You will need to consider additional costs for operating and maintenance as well, once you own the boat (i.e. cost of ownership). For example, you will need to pay more for a larger, wider marina slip, and fuel costs quickly add up since you have to feed two engines. Another often cited disadvantage to a catamaran in terms of bluewater cruising, is that these types of boats due not have the ability to "self right" themselves in the unlikely incident of capsizing. Monohull sailboats in particular are designed to always "right" themselves if they get overturned in huge waves during a storm. Catamarans cannot, inherently do this. Although, it would take a massive storm to capsize a large catamaran, so for most intended uses this is not much of a concern.
Is It Hard To Sail A Catamaran?
If you are unfamiliar with cats, the reduced visibility of the four corners may feel intimidating and a bit like docking a floating house! The best way to learn is to charter a cat using an experienced captain who can help guide you until you feel confident enough to operate one independently.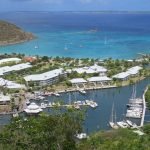 Learn why St. Martin is the ultimate base for your next Caribbean charter. Here's my latest charter itinerary...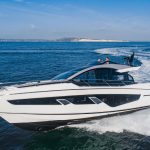 A roundup of this season's best new models, straight off the drawing board.