Are you contemplating buying a yacht, but worrying about whether you'll like the model long-term? Most sea trials of new yachts last only a couple of hours and then the dealer looks into your eyes, makes an impassioned speech about lifestyle, and hands you a pen. But a week or month after signing the check, you might not be so ebullient about your new baby. What if you could try it for days or even weeks before signing on the dotted line? Here are five yachts you can live with for a while and really fall in love with—or not—before committing to your next big purchase.
Leopard 43 PC
Catamarans have been gaining ground in charter so there are many new models to choose from. Charter companies like The Moorings, Sunsail, and Horizon are well-stocked with recent model sailing cats, but the fastest-growing segment of charter yachts is power catamarans. So if you'd don't sail, don't worry.
I recently tested a 433 power cat from Leopard (the additional three in the model name indicates a three-cabin model) and I came away a big fan. Not only did The Moorings provide the full experience by supplying the owner's layout, they also made sure to equip it with amenities including a genset, air conditioning, and electronics, so it was just like a boat I'd actually buy.
Cruising at 15 knots we covered a lot of territory, but the fuel-sipping 220 HP engines didn't leave us with a big diesel bill at the end of the week. The solid deck forward made easy work of catching moorings or anchoring because it was secure underfoot and easy to move from side to side in a hurry. The interior spaces were immense and stowage options were plentiful.
The flybridge was a magnet for everyone. Not only was the view from here spectacular, but also there was clear and easy communication between the driver and foredeck crew without shouting. And the electric grill aft kept the chef up top and outside, engaged in the party so cooking wasn't a chore.
I found the windlass to be undersized for the amount of chain and the size anchor, and I'd upgrade them if purchasing this boat. Also, the electric winch that raised the dinghy davits was inadequate for the job and tripped the breaker a dozen times on each try. But a big reason to rejoice was the boat's maneuverability. The Leopard 43 PC is, hands down, the easiest boat I've ever driven and we would often pick up and drop moorings or tie up at a dock just for fun. When was the last time you said that?
Visit Leopard, or browse all Leopard Boats for Sale.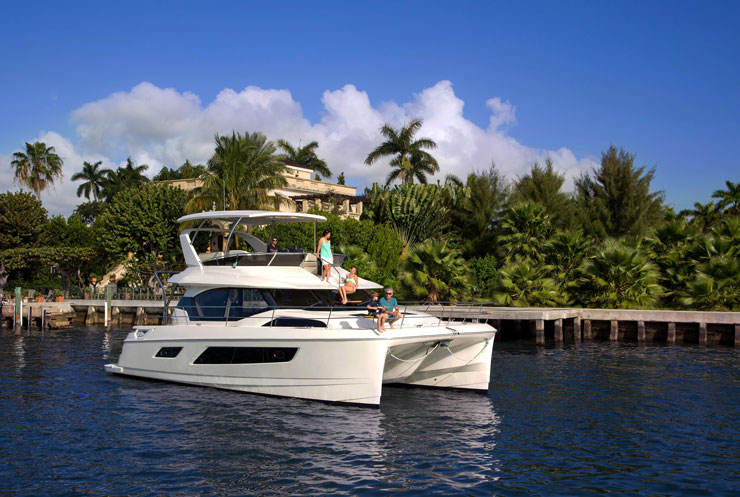 Aquila 44 PC
Continuing the love affair with power cats, MarineMax Vacations offers Aquila models in the British Virgin Islands. Boats 38' to 48' are available but my personal favorite is the Aquila 44. The standout feature on the Aquila is the layout. You'll be hard-pressed to find a more comfortable cat anywhere. The owner's version has the master suite across the entire forward deck with the berth on the centerline, the head down in the port hull, and an office (or child's bunk) in the starboard hull. Stowage options would make any long-term cruiser happy and getting about inside and out is exceptionally easy.
The galley and aft cockpit meld into one entertaining area. The galley is in the aft port corner where the window lifts up and out of the way to form a bar area with two stools, half inside and half outside. Another six people can gather around the dinette in the cockpit. And as if that weren't enough, the flybridge more than doubles the social area and provides a bit of separation so two parties can coexist.
Aquila retrofitted the 44 with wave-piercing bows which may be compensating for a bit of bow heaviness but with the appendages, the waterline is longer and pitching has been reduced. And you could fit a VW Beetle in the huge starboard bow locker—not that you should.
Visit Aquila or browse available Aquila boats for sale.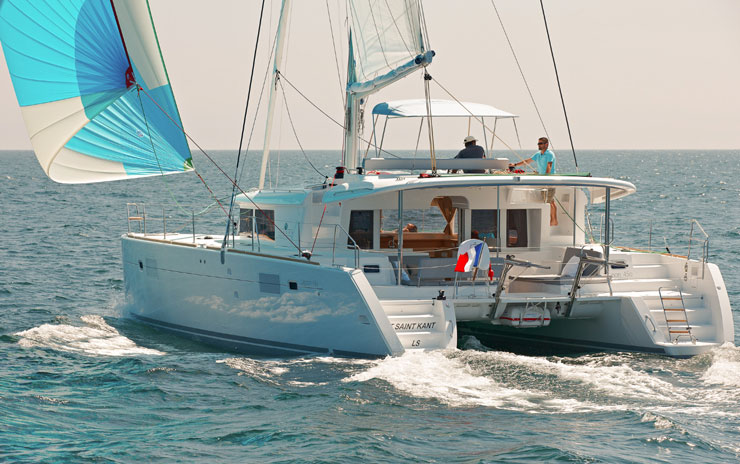 Lagoon 450
The 450 is a sailing catamaran carrying 1,399 square feet of upwind sail area with the standard full batten mainsail by Incidence Sails. A square top or fathead main is an option and adds another 22 square feet. That might not sound like much but additional canvas near the top of the 73' Z-Spar mast makes a difference.
All control lines are led aft to three Harken winches and an array of Spinlock clutches at the helm. Our test boat was equipped with a 12" B&G MFD at the helm and additional Harken winches in the cockpit for the optional Code 0. With a decent breeze of 12 knots, you can expect to sail six knots close hauled and possibly 10 knots on a beam reach in flat water.
Although four cabins and four heads are available, our test boat had the owner's configuration with the master stateroom spread over the entire starboard hull. It's a posh space with a large bed aft, an equally large head and separate shower stall forward, and a nice desk in between.
As is becoming the norm, most large cats have two cockpits, one forward and one aft. The 450 SportTop offers these two cockpits, which provides a bit of separation for guests and also gives you options for the shadiest location for happy hour. The 450 Fly has both cockpits plus a flybridge to entertain big crowds.
For more information visit Lagoon, or see all available Lagoon boats for sale online today.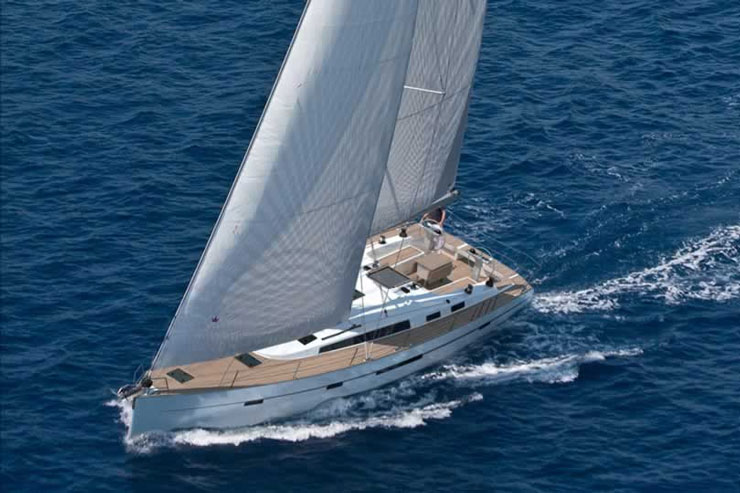 Bavaria 56
The 56 was the German builder's flagship (soon morphing into the 57) and she's a massive piece of machinery that was a comfort when we experienced 40-knot Meltemi winds for a few days. This is a solid yacht that isn't going to be pushed around by gusts and waves.
Ours had five cabins that would accommodate 10 people, but other layouts are available. The transom corners are a bit tight for anyone standing on deck, tossing a line ashore in the always-exciting Med-moor situations. By contrast, the enormous electric swim platform made an excellent teak beach and boarding from a dinghy was easy.
The twin helms have superyacht-style consoles that add to the feeling of big yacht luxury and all instruments are within easy reach. An appreciated feature is the abundance of handholds. It's a nod to German forethought, anticipating how the boat will be used and emphasizing safety.
Visit Bavaria, or see all available Bavaria boats for sale today.
Beneteau Oceanis 41.1
The 41.1 is the refreshed iteration of the 41, launched just a few years ago. In the revamp, Beneteau dialed in improvements that would put this model on my short list. For starters, the new design lost almost 1,200 pounds of weight and that improved performance. The weight savings came from reducing the amount of interior wood trim and from modifying the transom, which still drops down to form a swim platform but no longer has an integrated seat.
The Z-Spar mast was moved aft, which improved the flow of the interior below and opened up the fore triangle for better sail options. The 41.1 now has a standard 95% self-tacking jib on a recessed track just ahead of the mast, so short-handed sailing is a snap.
Forward, the master stateroom underwent the greatest change and is available in two orientations: with a centerline berth or with a bed angled to starboard and an added head. Either way, this cabin gained lots of space as the deck-stepped mast moved aft. The compression post is now behind the doors and in the saloon. With these doors open, the boat feels longer and more spacious while with them closed, two or three couples can enjoy privacy. The 41.1 is very manageable by two so whether in charter or private cruising, it's a must-try for couples.
Visit Beneteau, or see all Beneteau boats for sale online.
Not all boats are available via charter but if you can find one that is and tick it off your list by experiencing it in an exotic location, as well as thorough test, you'll enjoy a nice vacation. And a week or a month after signing that check, you shouldn't be asking "why" bur rather, "why not sooner?"
Related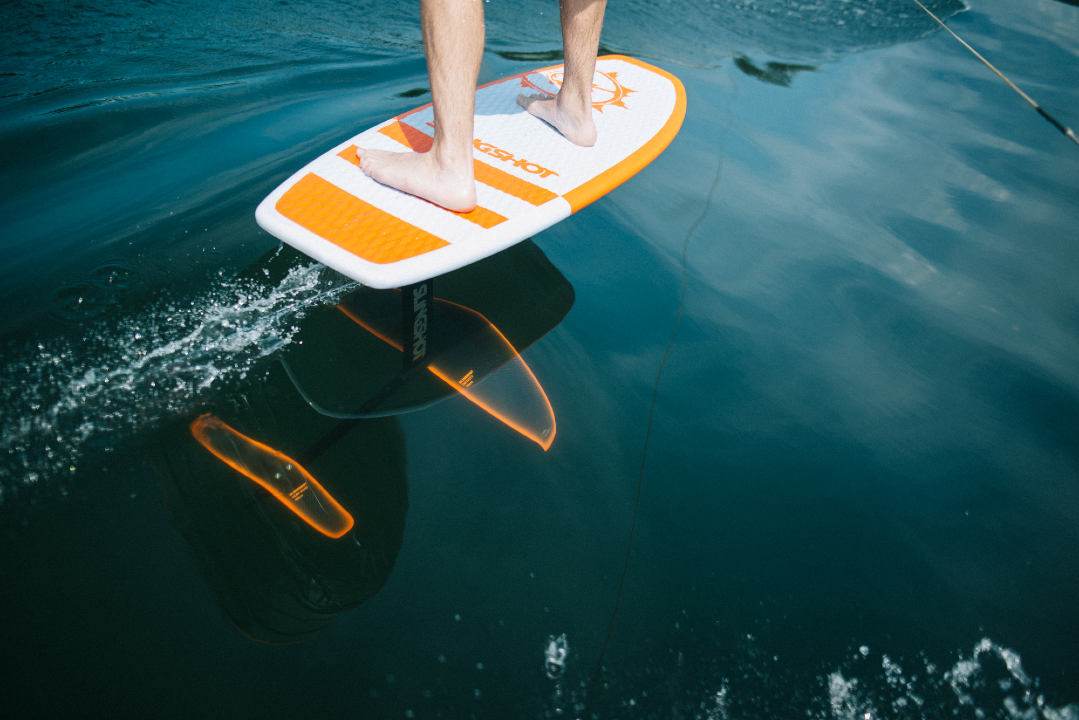 Eco-friendly Toys for Boats
Emma Coady discusses the best eco-toys and tenders to thrash around the ocean.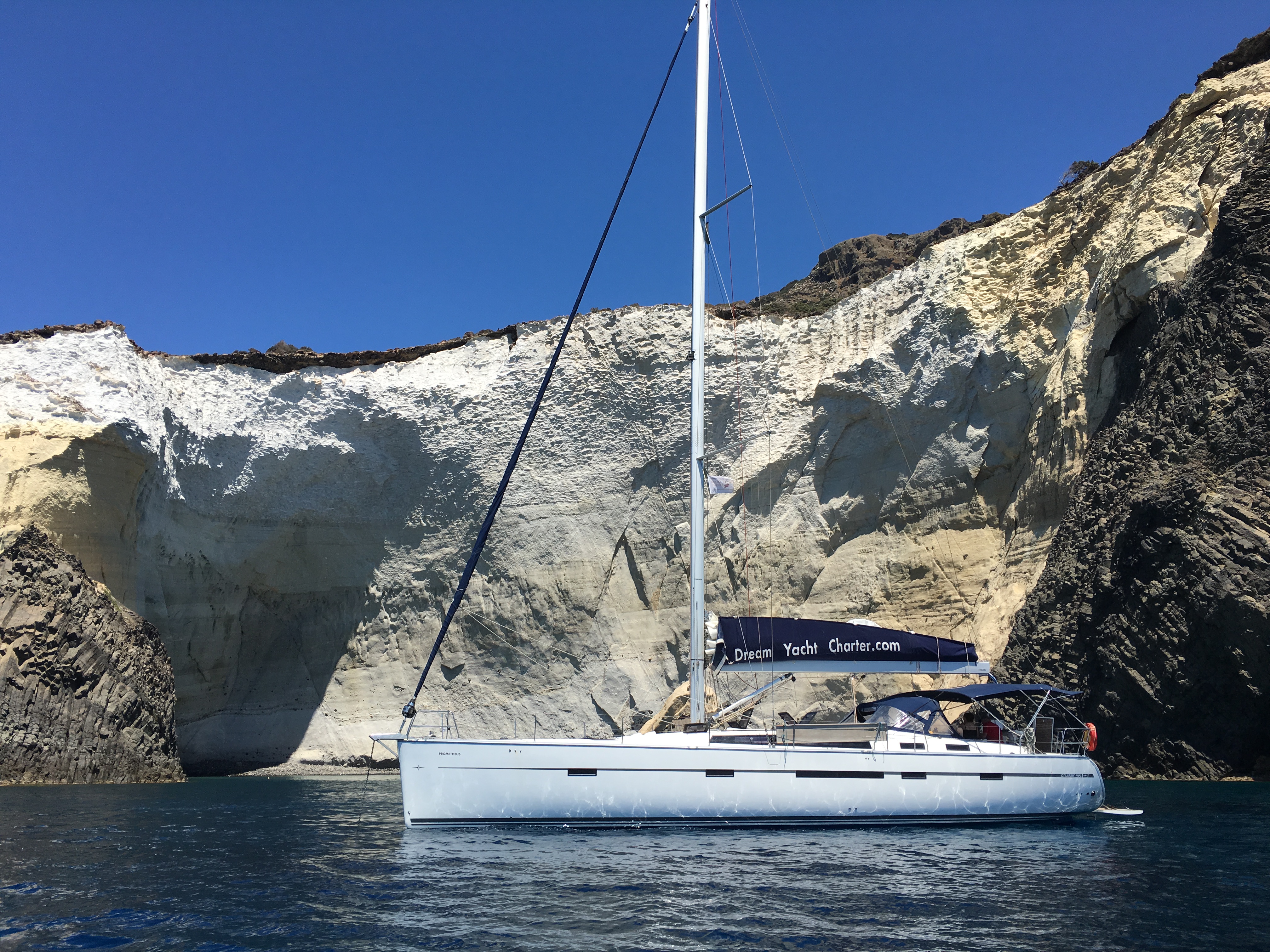 Cruising Focus: Milos Island
Zuzana Prochazka reports on her cruise around the Greek Islands, namely Milos Island, a Greek gem set...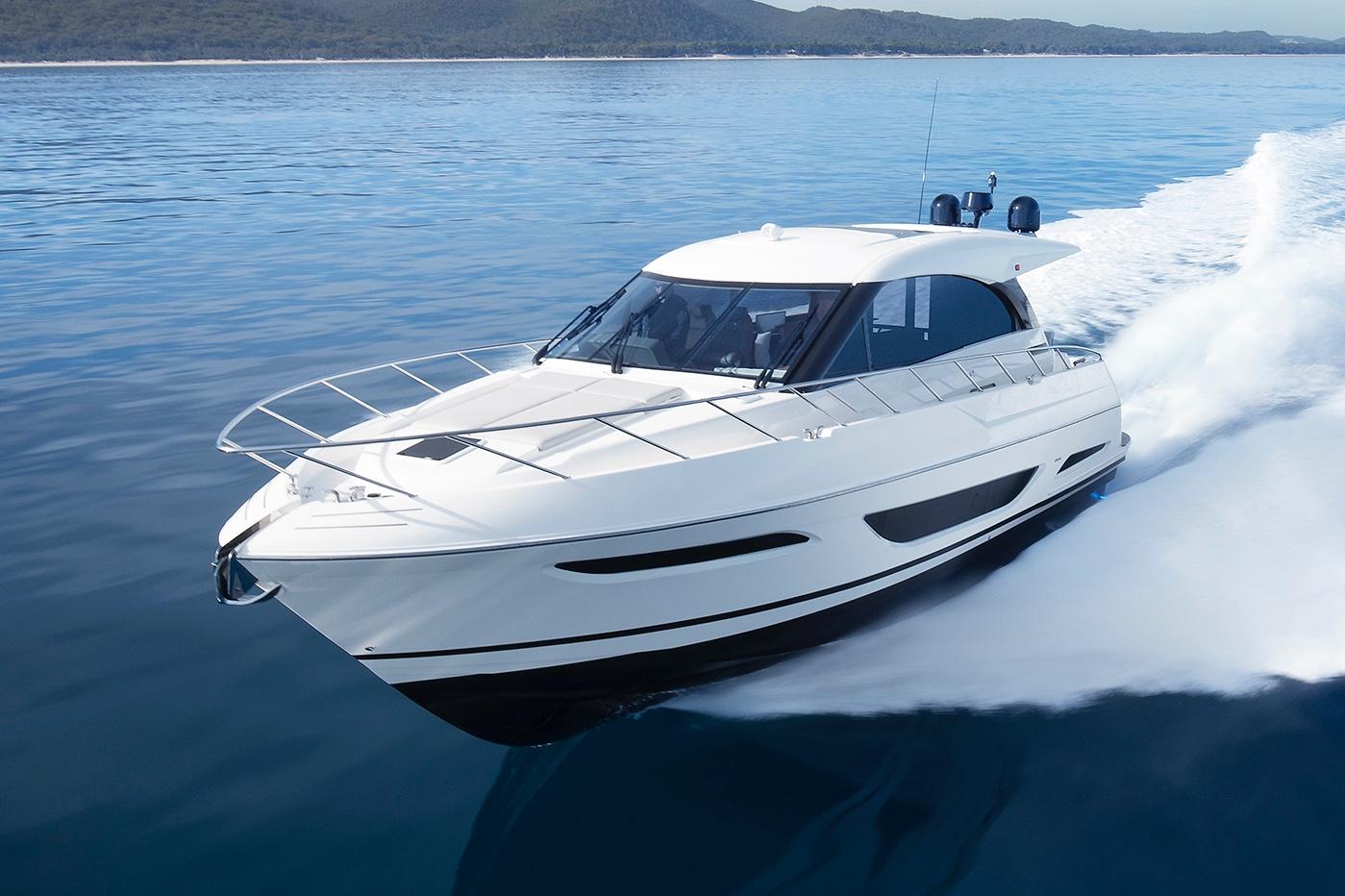 Yacht Designs And Boat Hull Types
A deep dive into all the different types of yachts, from pocket yachts to superyachts and everything...