When we think of bluewater boats, we most often think of those grand, classically beautiful, ocean-going sailboats intended for navigating the world. However, there's good news for those of us that just don't have the seasoned sailing background (or any sailing background, for that matter) to make the treacherous journey across the Atlantic in a Sun Odyssey 54. The term "bluewater" simply signifies vessels that are meant to traverse deep ocean water, thereby technically leaving a place for powerboats to be included in the prestigious category. While historically not the most economical way to travel, recent advancements in both technology and production of electric, hybrid, and solar motors has made power yachting slightly more accessible in terms of fuel costs. Here are our picks for the five best bluewater cruising powerboats of 2022.
SILENT 62 3-DECK (Closed)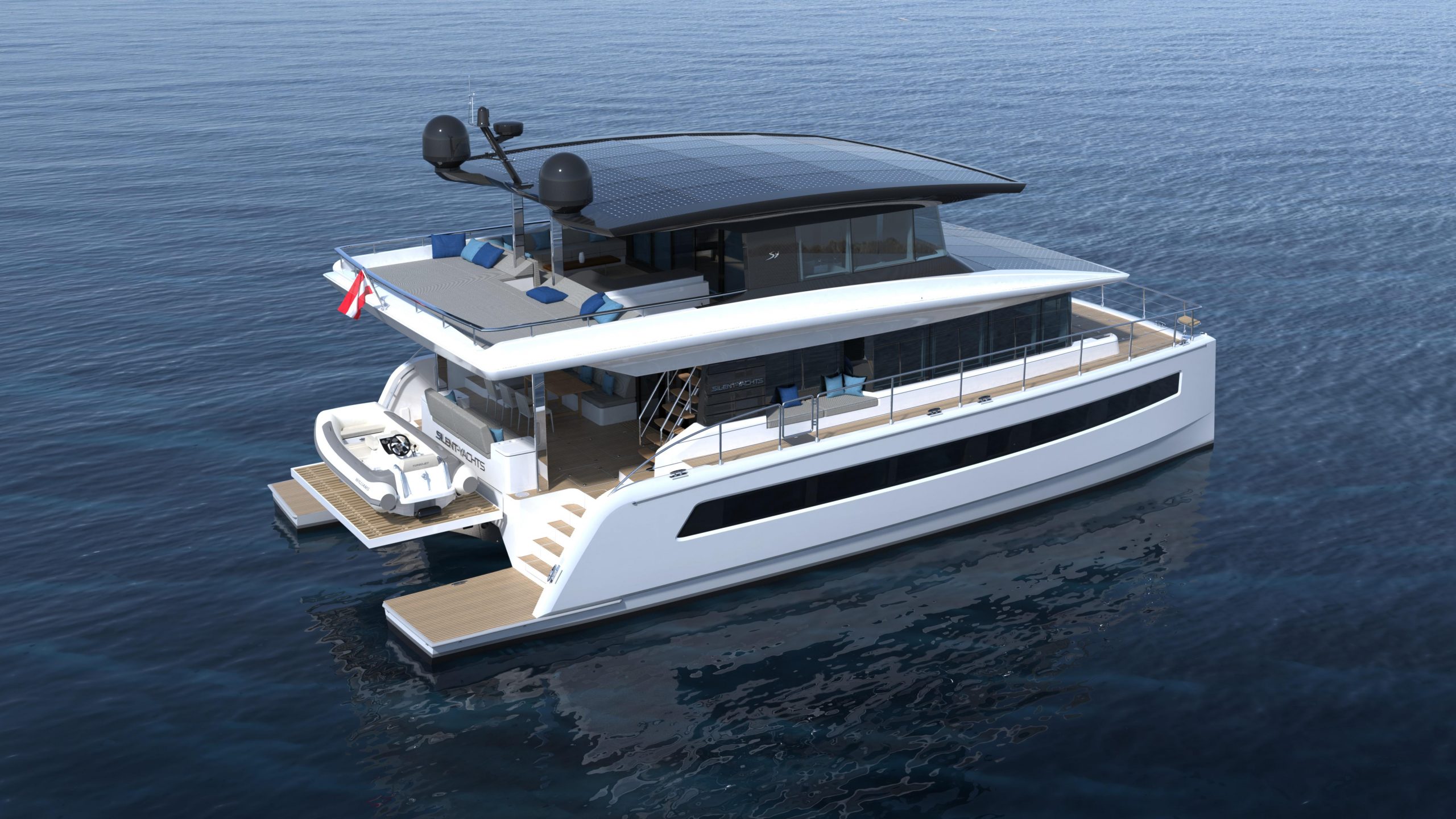 Above: A 2022 Silent 62 triple deck catamaran yacht for sale on YachtWorld by Silent Yachts. Photo by Silent Yachts.
This beautiful trans-ocean yacht is the ultimate in both luxury and design. With fully solar powered electric motors, it has an unlimited range, zero emission, and noiseless cruising. Multiple layout options offer 4-6 cabins depending on your needs, with a large master suite on the expansive third deck. With cruising speeds at 6-8 knots and top speeds of up to 18-20 knots, the Silent 62 is a very efficient ocean worthy vessel.
Silent offers a lifetime guarantee on the electric motors, as well as a 25 year warranty on the solar panels for buyer peace of mind.
View all Silent 62 3-Deck yachts for sale on YachtWorld today.
LEEN 56 Power Trimaran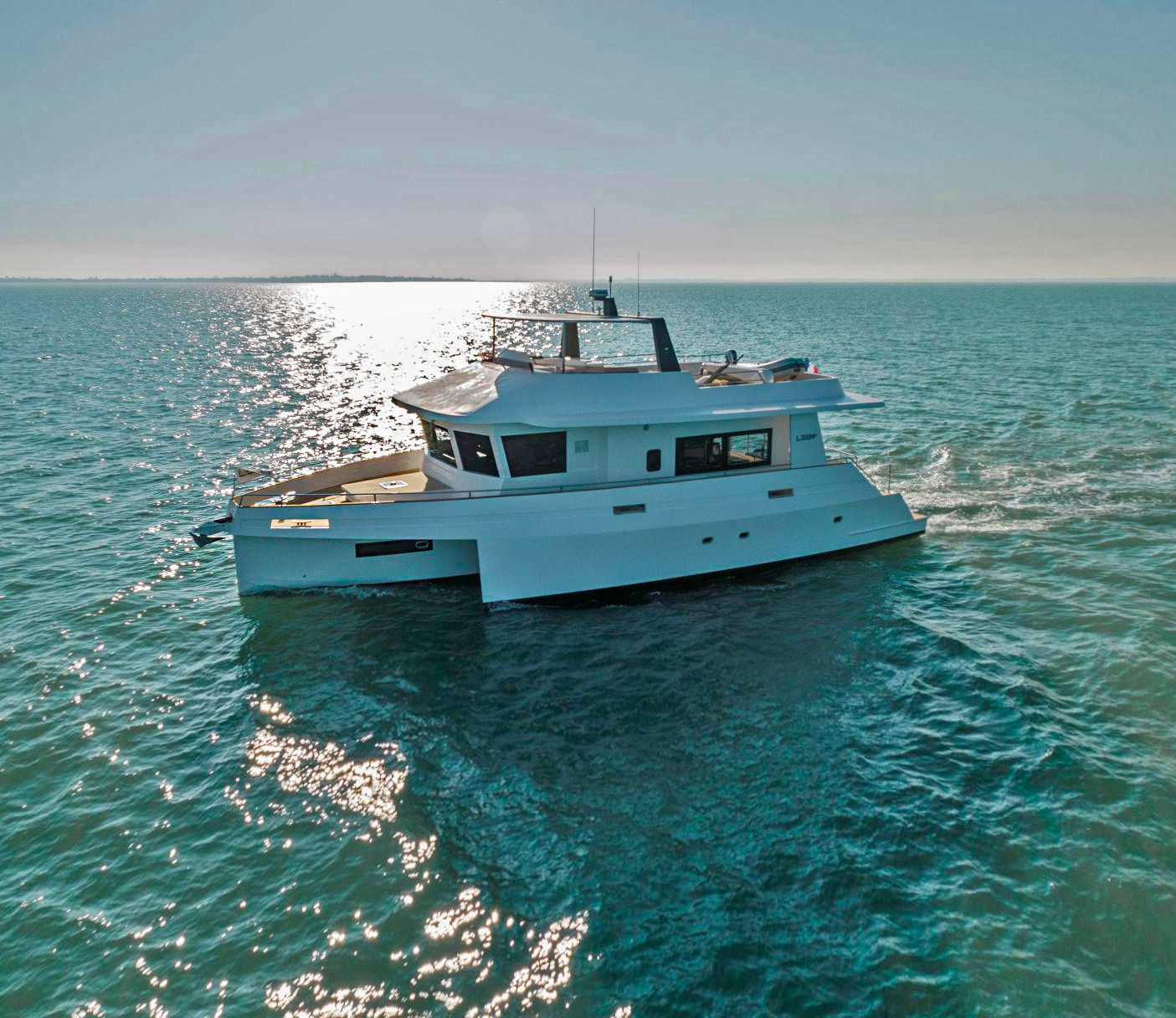 Above: A Leen 56 Trimaran for sale on YachtWorld. Photo by Aeroyacht Ltd. in Long Island.
This one-of-a-kind trimaran and her sistership the LEEN 72 are both long range cruising multihulls that are easily capable of transatlantic voyages. The revolutionary shape of the 3 hulls, the yacht's design and exceptional weight distribution allow for her to reach 4000 nautical miles of range at eco-speed and 2500 nautical miles of range at cruising speed with a single 1,100 gallon fuel tank.
The Power Trimaran has a large diesel engine as main propulsion and electric drives in the outer hulls, which makes it easy to maneuver in ports. The boat is capable of speeds of up to 5 knots with just the electric drives, while under full power the boat can achieve up to 20 knots. Typical cruise is between 15-18 knots and consumption is an extremely reasonable 2l/hour, which is roughly 10 times less than a power trawler.
Greenline Ocean Class 68
Above: A 2022 Greenline Ocean Class 68 Hybrid Yacht. Image credit: Greenline Yachts.
Greenline Yachts offers the only complete fleet with conventional, hybrid or electric drive in the world. The Greenline Ocean Class 68 is certainly a leader in the field of cleaner propulsion. This gorgeous vessel is available with a fully electric drive system that provides silent, emission free propulsion and integrated energy management.
With the bank of solar panels you can use all of the boat's appliances, whether cruising or at rest, without having to fire up a generator or connect to shore power. This means there is no noise, no vibrations, no emissions and no disturbing your neighbours when the boat is on anchor. By utilising high performance LiPo batteries, even high load appliances like air-conditioning can be run in silence.
View all Greenline Ocean Class 68 yachts for sale on YachtWorld today.
Fountaine Pajot MY 44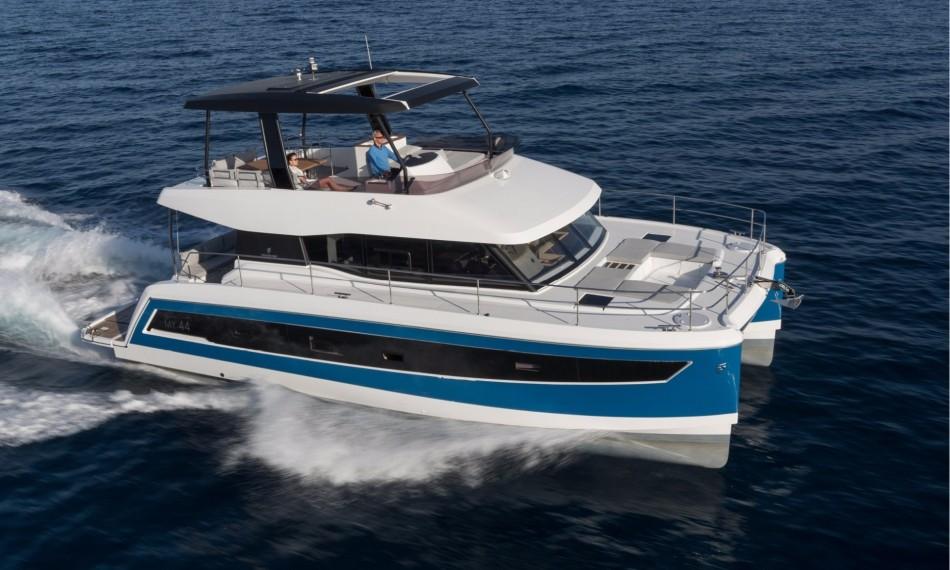 Above: A Fountaine Pajot MY 44 solar powered catamaran for sale on YachtWorld by Global One Yacht Sales in Brick, NJ. Photo via Global One Yacht Sales. 
"Hear the sea, not the engines", is Fountaine Pajot's mantra with the 2022 Fountaine Pajot MY 44. The future is here with this solar powered 44-foot power catamaran by Nova Luxe producing a "0" Carbon Footprint with her electric Solar Powered motors and Unlimited Range. A state-of-the-art electric propulsion system features twin Torqeedo Deep Blue electric motors for rmission free cruising with 80HP each. She has an 80 nautical mile range on electric alone and an unlimited range at 4 knots, while the sun is shining, making her a true bluewater cruiser. The boat has 3 berths onboard with plenty of fresh water storage and fuel capacity (when needed) plus 4 BMW 13 batteries with 160 KW.
Herley Hybrid PowerCat 3400
Designed By Roger Hill, this unique alumwith Herley's distinct approach of style, performance, and usability for a family cruiser. Below Decks you have two twin cabins and an option for a third single cabin, also a separate shower and head offer an abundance of accommodation. Choose either an efficient diesel inboard or travel the Hybrid route and cruise silently on your electric motors and pick up the speed in Hybrid mode.
A fully equipped galley and the main saloon area offer plenty of space for entertaining and relaxing, with sliding doors flowing out to the expansive cockpit decks everyone is part of the action. The central Island offers seating, fresh water, BBQ stowage and fishing necessities.
What Makes These Bluewater Boats?
The shape and displacement of a boat's hull dictate just how well it can handle the open ocean. Bluewater boats are vessels with larger displacement, meaning they push through the water more than they ride over it (like planing hulls). These boats have higher freeboard and bows, wide beams, and are either semi-displacement hulls (like the Hardy Hybrid 42) or displacement hulls (like the Herley displacement catamaran). Displacement hulls offer the maximum amount of onboard storage space and tankage (fuel and water capacity) allowing an extended range.
Related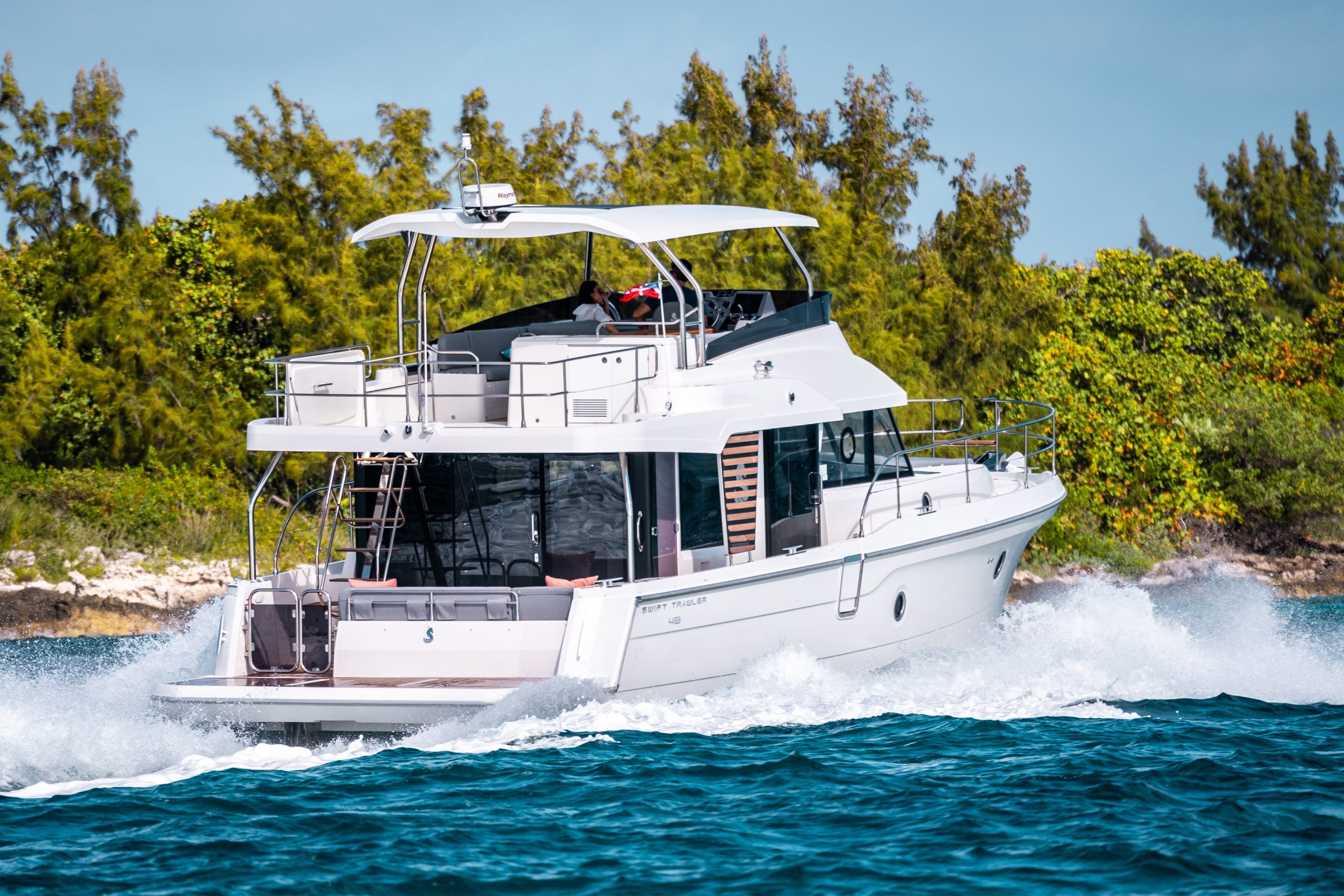 5 Best Trawlers of 2022
Zuzana Prochazka shares her top five new trawlers for 2022.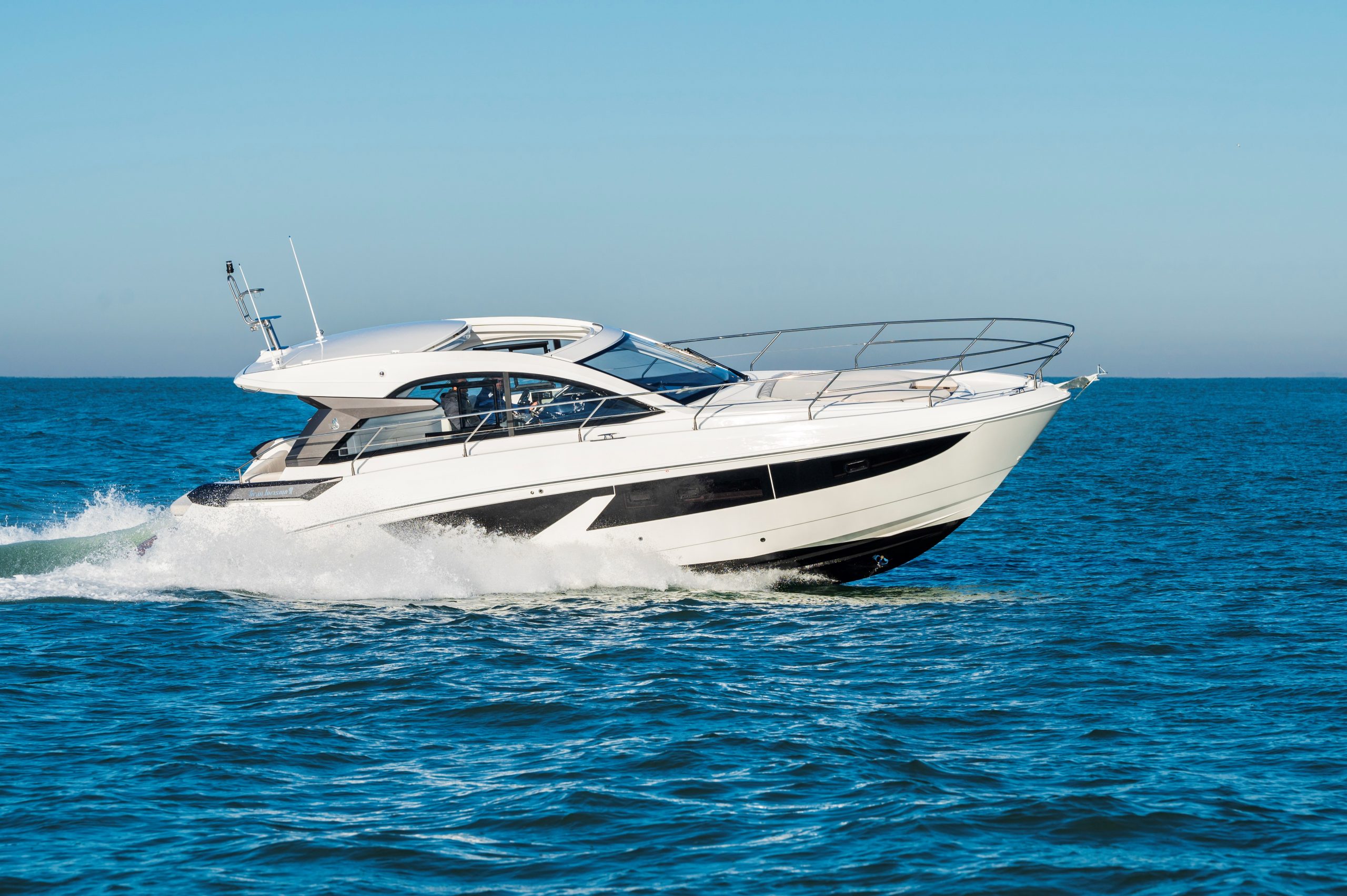 Best New Cabin Cruiser Boats For 2022
These stand-out cabin cruisers will be top picks.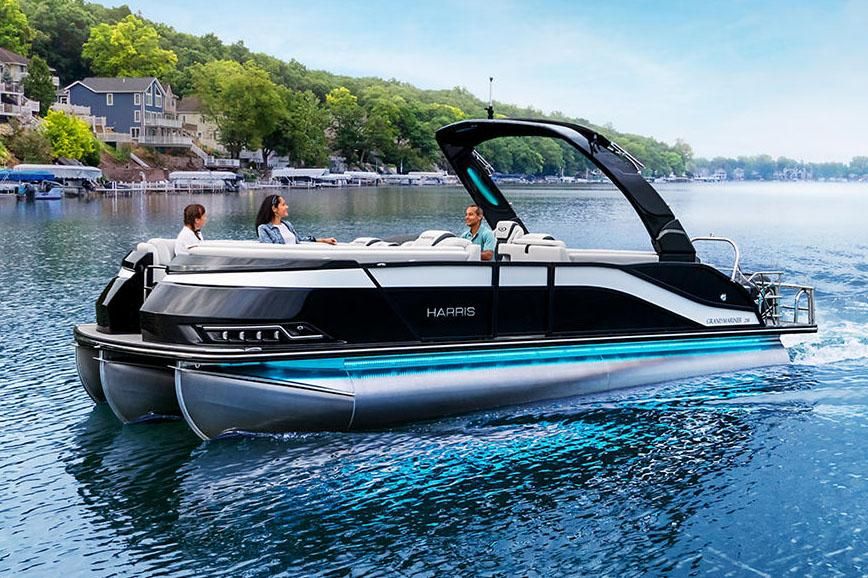 Best Luxury Pontoon Boats Of 2022
Do you want to take the kids out on a pontoon boat which provides next-level fun and entertainment?