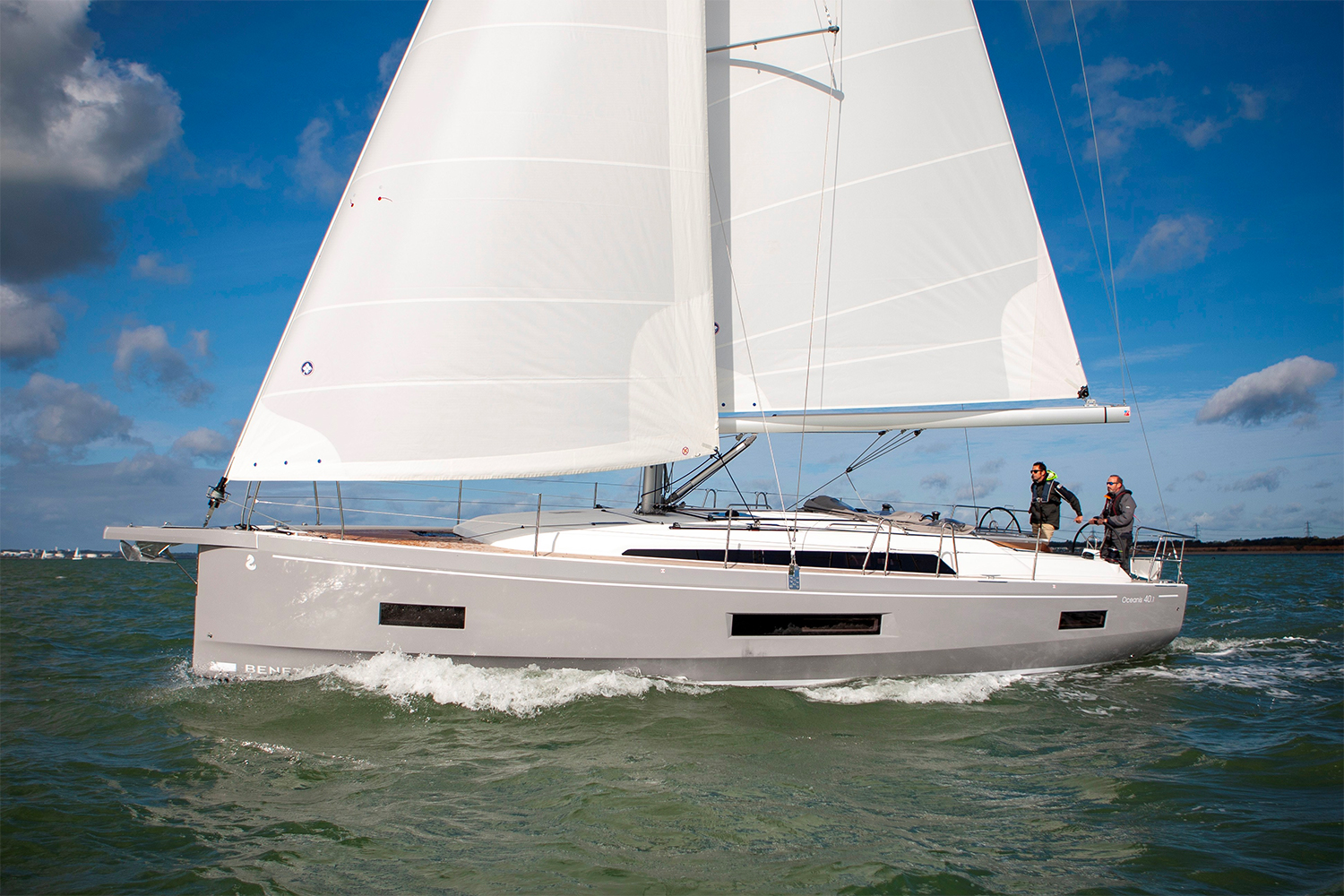 Above: 2021 Beneteau Oceanis 40.1 – a fun family cruiser with room to spare. Photo: Ancasta International Boat Sales, Port Hamble Southampton, UK.
Cruising under sail has gotten a pandemic-driven second wind. Everyone it seems, wants to escape onto a boat to recreate in a bubble of their own choosing. Lots of new boaters entered this realm in the past 12 months, many of whom have little to no experience with boating in general and sailing specifically. Yet, many of these same folks have beat the "bigger is better" drum and purchased yachts 50-feet-plus. Do they need such large and intimidating boats to enjoy themselves on the water and under sail? Most likely not, which is why the "smaller is better" approach taken by Beneteau with their new Oceanis 40.1 is such a refreshing change.
Vessel Overview
Beneteau introduced the 40.1 as the latest in their Oceanis lineup, and it's a great couple's cruiser that follows in the design footsteps of the 46.1. It has everything two people or a small family need and it sails and looks like a boat that's ten feet longer. Even better – costs to insure, berth and maintain it will be significantly less than for bigger boats that still deliver the same enjoyment.
This Marc Lombard design fills out the ".1" line that Beneteau started with the 51.1model. The foam core sandwich hull is flared in the full forward sections and topped by a low coachroof. The bow and transom are plumb. A composite sprit extends a couple of feet forward, integrating the bow roller that tucks the anchor neatly below. The side decks are fairly narrow which slows transit from the cockpit to the bow. Below the waterline, there are twin rudders and a choice of keel draft: 5'6" shoal or 7' 1" deep.
Sailplan
The 9/10s fractional rig consists of a deck-stepped, Z-Spar aluminum mast with an air draft of 60'2". That means it's ICW-friendly for anyone heading south along the East Coast to the Caribbean and wanting to stay in protected waters for most of the transit.
Twin spreaders angle aft sharply which will limit how far out the mainsail can go but it's workable for most downwind sailing. The standard sail area is 751 square feet split between a self-tacking jib and a furling mainsail, but you can add another 658 square feet with the Code 0 that can be used comfortably all the way up to a beam reach. This combination of a small headsail for upwind work and a large downwind sail is ideal for short-handed sailing but anyone with kids or pets to watch during a tack will appreciate it too.
For purists, there are tracks already incorporated into the cabintop so you can order a 105% overlapping genoa but it's not clear how much extra speed that's likely to produce. A rigid vang is standard so you can trim the main or at least not worry about dropping the boom on the dodger. As is typical of Beneteau models, there is no traveler.
Topsides
Like the other .1 models in the Oceanis line, the 40.1 has a nice drop-down transom that provides a bit of extra space when deployed. It's great for lounging on in an anchorage, getting the kids ready to snorkel or climbing aboard from a dinghy. It extends the cockpit and is a good size to be truly useful for both recreation and convenience.
Beneteau is known for its cockpit design. The A-shaped cockpit is huge for a boat of this size. Settees run along either side a proper cruising table that's topped with teak, has drop-down leaves and provides stowage space for a liferaft below. Sheet bags flank the companionway entry and do a decent job of keeping the spaghetti contained.
Aft, twin wheels are set on low pedestals with a complement of B&G electronics including a Zeus chartplotter, wind and depth instruments, and an autopilot interface. There's an option to spec a second plotter at the port helm which is what our test boat had. That's not just a redundant system but rather a useful tool so the driver doesn't have to jump from one wheel to the other just to get basic information.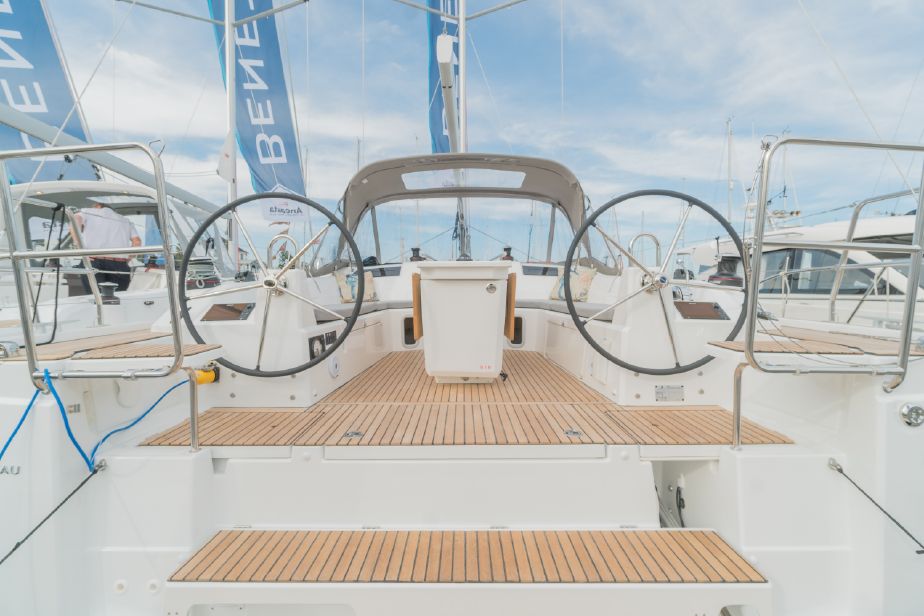 Above: Twin wheels are set on low pedestals with a complement of B&G electronics. Photo: Ancasta International Boat Sales, Port Hamble Southampton, UK.
Winches for the jib sheets are within easy reach of each wheel and there are footholds integrated into the teak cockpit floor to help keep the driver upright when heeling. In the layout version we sailed, the port bench lifted to provide access to the stowage space/workshop below. This ample garage can hold lines, fenders, water toys and even a deflated dinghy. The other version puts a third cabin there but more on layout options below.
Accommodations

Photo: There are multiple layouts available with spacious and flexible accommodation, from 1-4 cabins. Photo: Ancasta International Boat Sales, Port Hamble Southampton, UK.
Our test boat had what may be the ideal layout with the master suite forward and a guest cabin aft to starboard and a single head and shower stall. The portside cabin was set up as a workshop and stowage area, which is great for distance cruising. There are other layout options, of course.
In fact, the 40.1 is available with four accommodation plans including three or four cabins and one or two heads. The fourth cabin, which is an over/under bunk bed style, is shoehorned in and encroaches on the master suite as does the second head if it's spec'd. When the master suite is left in its original design, it's inviting rather than cramped.
Regardless of the number of cabins or heads, the center of the boat retains the same configuration. There's a settee to port which forms the seat for a small aft facing nav desk and a bench opposite the table. With the wide bench seat, four adults or two adults and two kids can eat dinner together and it will be quite civilized.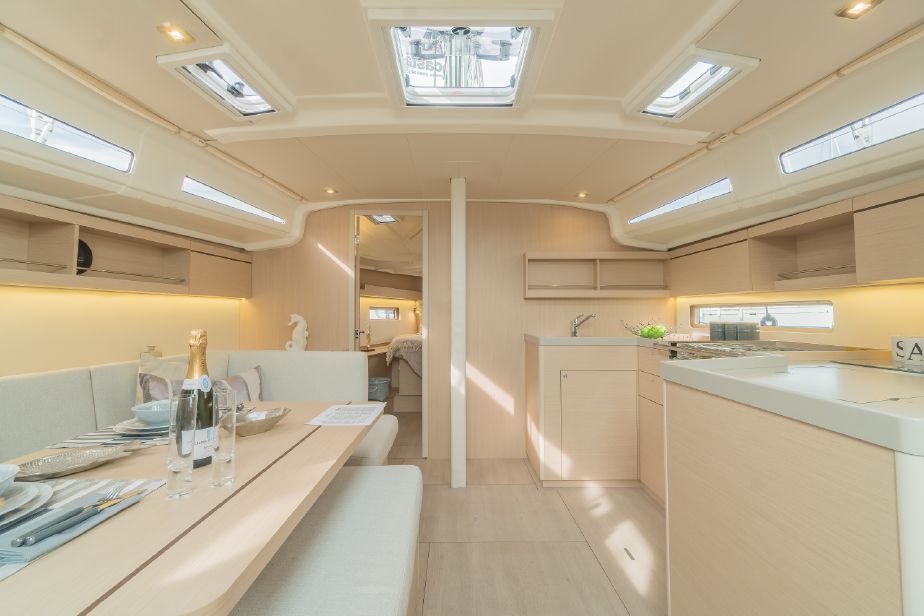 Above: The Beneteau Oceanis 40.1's interior is surprisingly spacious given her length. Photo: Ancasta International Boat Sales, Port Hamble Southampton, UK.
The galley is to starboard and straight-ish (although Beneteau calls it C-shaped). It has a two-burner stove, a top and side-loading fridge, a double sink and some stowage space although not a lot for distance cruising.
The C shape is inherently limiting. There's nothing to brace yourself on when on a starboard tack so cooking duties will have to be kept light in sporty conditions. There's also an awkward empty space between the compression post for the mast and the sink. It begs for an added cabinet to expand the stowage space and to potentially provide a bracing point for anyone washing dishes under way.
The saloon has a center hatch overhead and two small opening wing hatches on either side. Fixed hull ports also add light. Two finishes are available – walnut or white oak and the interior styling is by Italian Nauta Design. It's contemporary Euro styling which we've come to expect from Beneteau, but it's not stark like some previous iterations.
What's notable is the size. Below, it's hard to believe you're aboard a 40-foot boat. She feels long, spacious and airy with good use of available space and little waste.
Out For A Sail
Beneteau offers outfitting packages to help guide buyers to the perfect combination of options. You can also opt for a la carte goodies beyond the basics. Our test boat was outfitted with a shoal keel and the "Comfort" pack which includes a teak swim platform, electric windlass and Incidence sails with a furling mainsail and a self-tacking jib. Approximately 99% of customers opt for this pack. However, our test boat was customized beyond this level and had options like electric winches, a genset and a few other goodies that add weight.
With a D/L ratio of 138, the Oceanis 40.1 is a light displacement design. The standard SA/D ratio is 18.78 but you can upgrade that to 20.12 with the performance package that adds 17 inches to the mast and four inches to the deep keel. Our test boat didn't have these extras, nevertheless, in 10-12 knots of true breeze, we sailed 7.5 knots at 60 degrees apparent wind angle.
When we unfurled the Technique Voile Code 0, the grins came out along with the sails. In 14 knots of true, we were doing 8.2 knots on flat water. We couldn't test the boat's performance into head seas but what we experienced in sheltered water was fantastic.
Some consider twin rudders to be a mixed bag. They're pretty handy when backing or turning but since the propeller is in the middle, the water from the prop doesn't wash over either of them directly and there's a slight lag when starting from a standstill. On the other hand, twin rudders are great on these new ultra-beamy (14 feet in this case) designs because they dig in when the boat's heeling whereas a single rudder may start to stall in the same conditions.
Out For A Drive
The standard (and only) propulsion choice is a Yanmar 45 hp diesel which provides plenty of power for a boat that displaces just under 18,000 pounds dry. At wide-open throttle, we motored at 7.1 knots and 3100 rpm with the three-blade Flexofold folding prop. At a much more economical cruising speed, we only lost about a half a knot when we dropped down to 2500 rpm. That's negligible in most situations and the fuel saved will be well worth it.
The tankage is 52 gallons of fuel and 62 gallons of water. Couples looking to do distance cruise should plan to carry a few extra jerry jugs of each.
The sightlines are good from both wheels and the boat is responsive and light on the helm. The engine controls are mounted on the starboard binnacle just ahead of the chartplotter where they belong rather than down at knee level where they are all but useless when docking.
Is The Beneteau 40.1 A Family Cruising Contender?
The Beneteau Oceanis 40.1 is a little big boat. She's a forty-footer that feels like forty-five but handles more like a compact cruiser which is perfect for a couple, a single-hander or a small family. She packs in a whole complement of cruising necessities and does it all on a hull that will still fit in a reasonably-priced slip at the marina. In other words, she's all the boat you need for all the fun you plan to have.
Specifications
LOA: 42′ 3″
Beam: 13'9″
Draft: 5'6", 7'1"
Displacement: 17,600 lbs.
Sail Area: 751 sq. ft.
Air Draft: 60' 2"
Fuel/Water: 52/62 gallons
Engine: Yanmar 45 hp
Designer: Marc Lombard
Builder: Groupe Beneteau
As tested price: $375,000 USD
View Beneteau Sailboats for sale on YachtWorld.
Related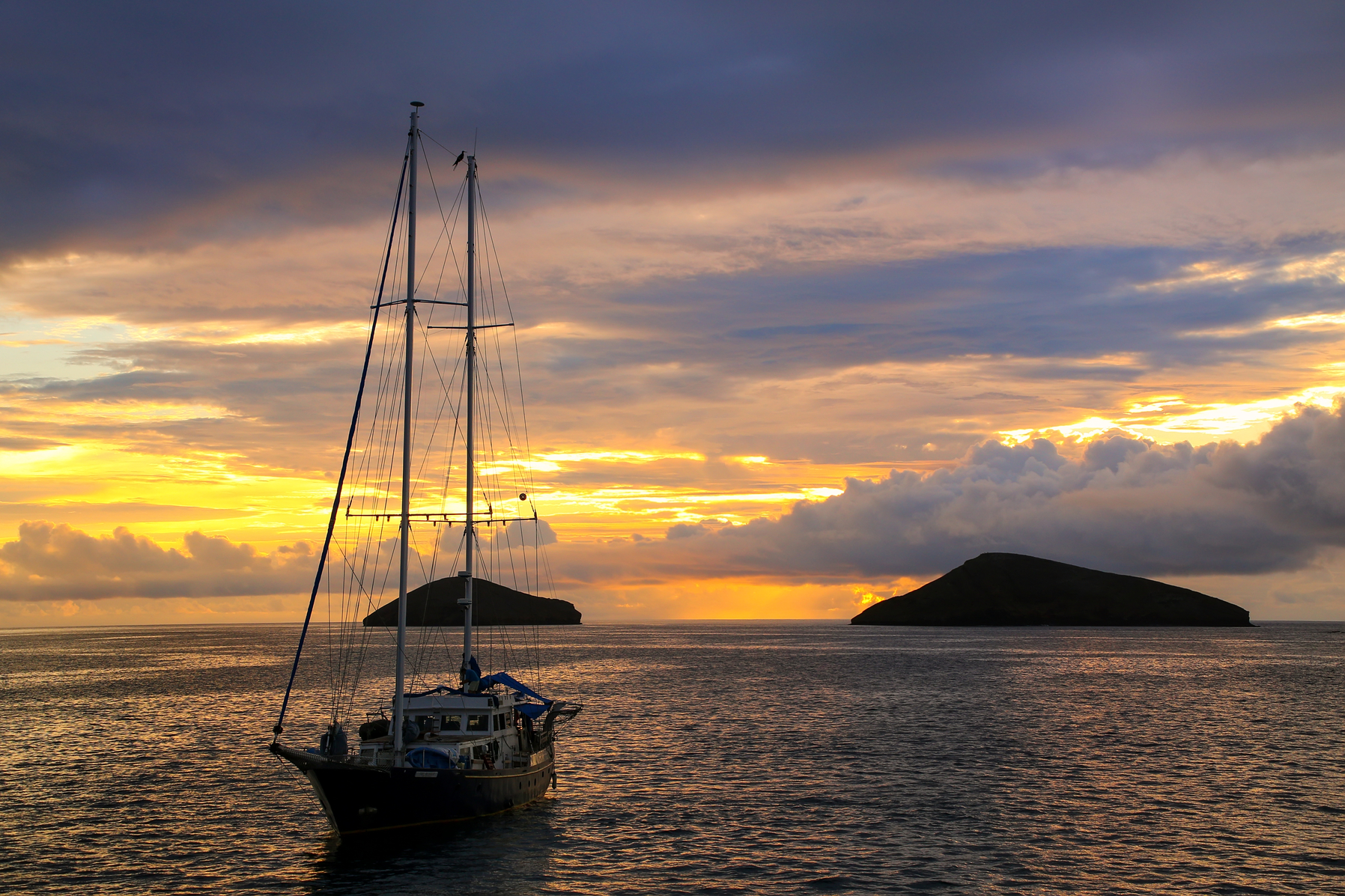 Sailboat Buying Guide: Choosing The Right Sailboat
With so many makes, styles and sizes, how do you choose which sailboat is the right boat for you?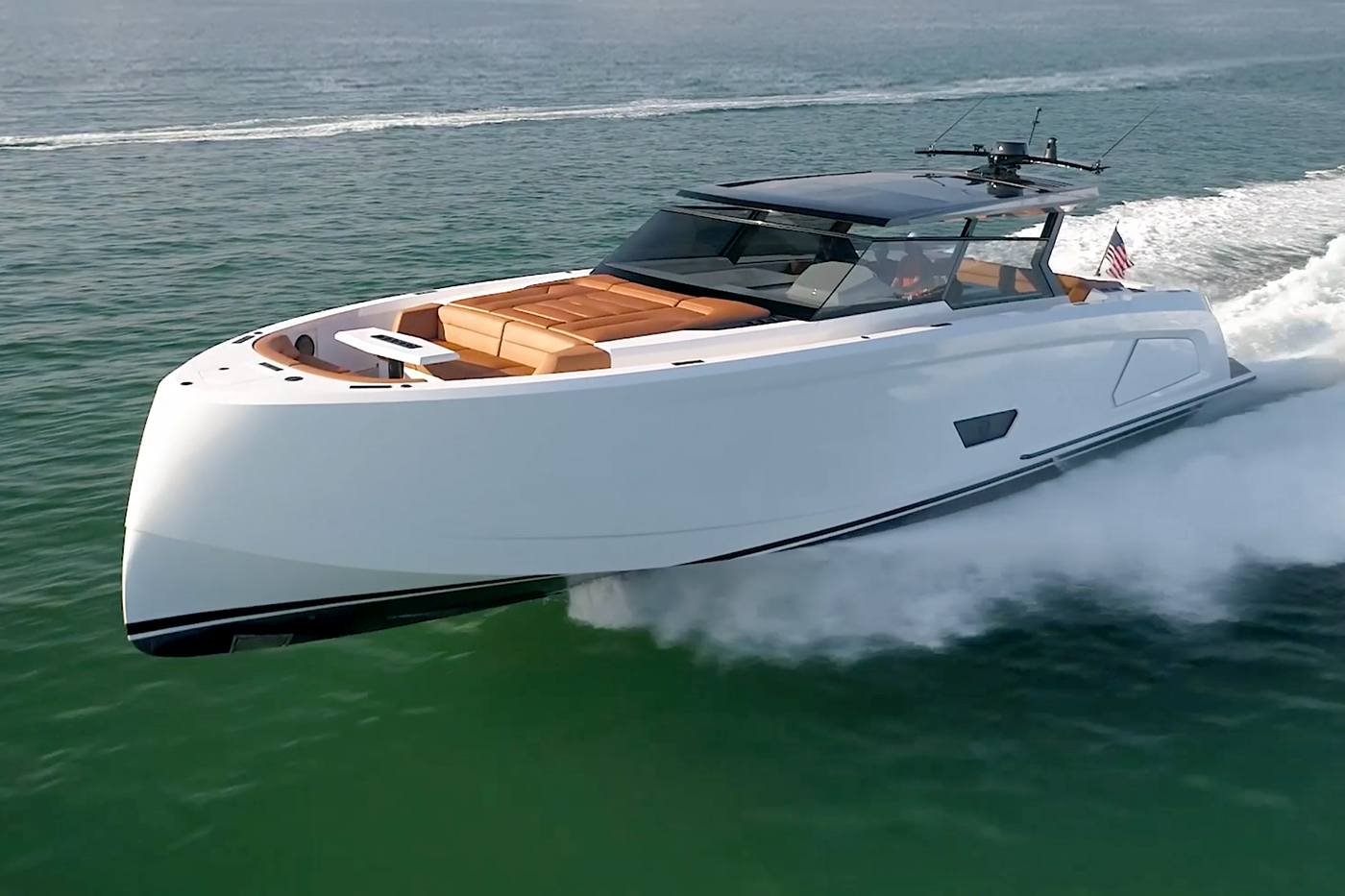 Vanquish Yachts VQ58 Video Review: A Pure Power Machine
Marilyn DeMartini reviews the Vanquish VQ58 motoryacht - a pure power machine!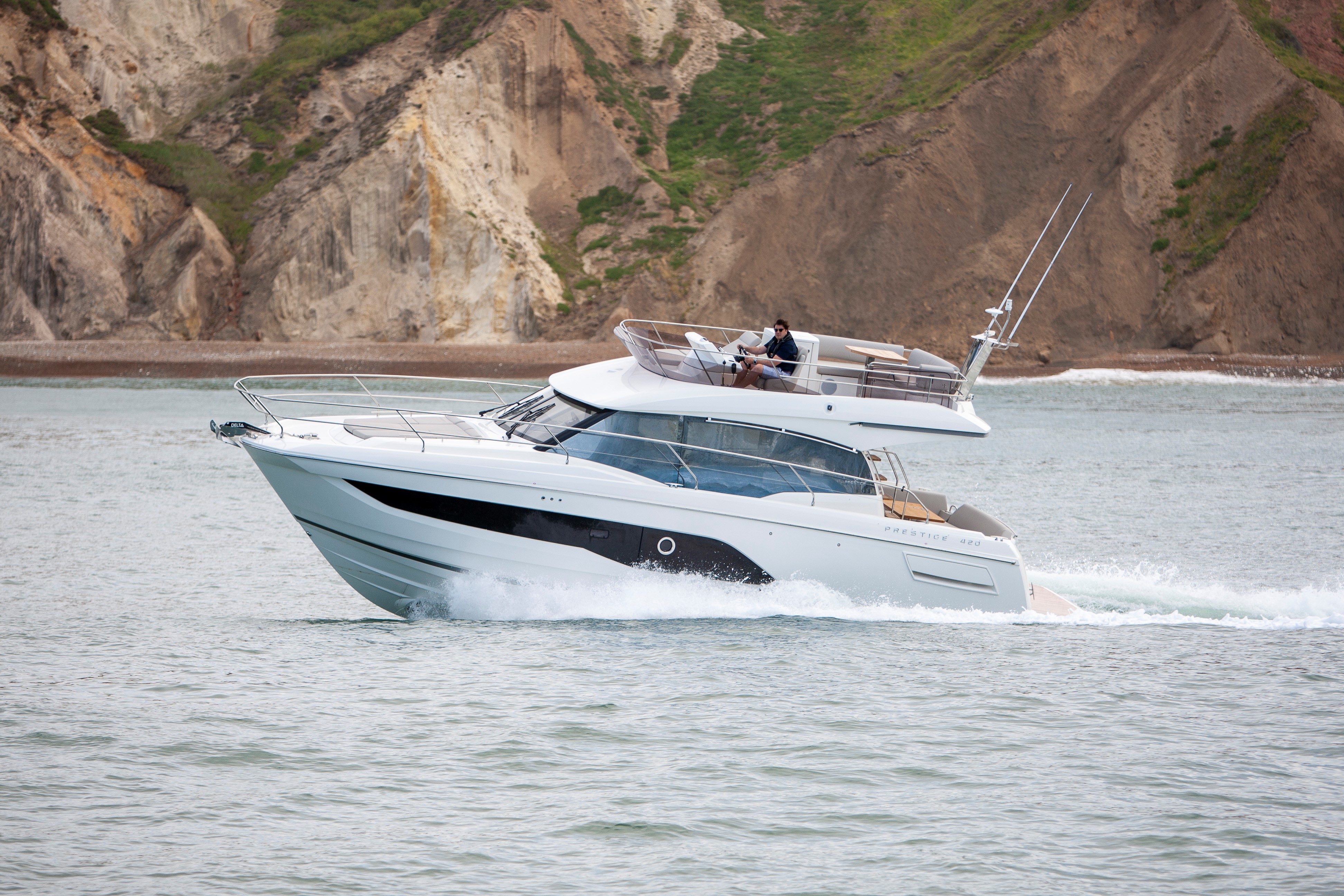 Prestige 420 Yacht Review
Lenny Rudow walks us through the Prestige 420 Yacht, pondering the advantages of a smaller yacht.