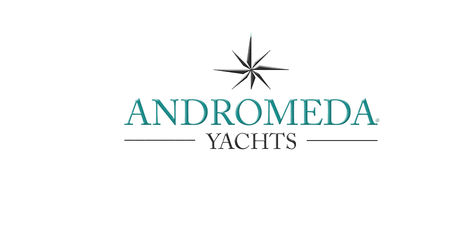 Welcome to Andromeda Yachts Panama - International Broker
Official dealer in Panama for Lagoon Catamarans,Hanse Yachts, Sealine, Fjord, Dehler, Privilege Catamarans.
Our office is located on the Pacific Coast of Panama, at the end of the Amador Causeway, in the Flamenco Marina of Fuerte Amador. From there one enjoys a panoramic view of the yachts docked in the Marina and the Pacific entrance to the Panama Canal.

We are prepared to offer our services to the residents of the Republic of Panama, as well as to those in-transit thru the Canal.

We have more than 30 years experience in the boating industry in Italy where we represented some of the most famous Shipyards.

ABOUT US

Andromeda was established in 2011 to serve the Panama market offering not only expert advice for client in search of new or second-hand boats and also assuring state-of-the-art after sales services, maintenance and repairs.

Andromeda owners had the privilege to be the dealer and service center for Ferretti Yachts and Lagoon Catamarans.

A team of dedicated professionals behind them who look after all the different aspects of the business from management, sales, after sales service, maintenance, captains and crew, guardians, buying and of course sales assistance, etc.

Andromeda can offer very interesting new and pre-owned yachts, among the best Brands in the world, up to 200 feet, few hours usage and can organize a professional survey to check structure integrity, oil analysis, etc. We can also provide transport and insurance. We our help you can be assured that you will acquire the best yacht available on the world market at the best price.

We offer our clients All Marine Service partnership that will assist you solving any kind of technical problems you may have on your boat on both sides of the Isthmus ( Pacific Ocean, or Caribbean Sea).

Do not hesitate to contact us for any question, we'll be happy to assist you and our estimate is free.




ALL YACHT SERVICE
Thanks to our european experience in yachting repair and maintenance we offer the best solution for:

Spare Parts Supply And Equipments Installation,
Engine,
Paint,
Anti Osmosis Tretment,
Metal, Coating,
Wood,
Electricity,
Electronic,
Air Conditioning.

We Have The Necessary Esperience To Prepare Your Boat For:
Deep Sea Fishing,
Long Trip,
Trip Around The World,
Charter, Etc.